Should I take CAPM or PRINCE2?
This blog is reader-supported. When you purchase something through an affiliate link on this site, I may earn some coffee money. Thanks! Learn more.
Recently I was contacted by someone who wanted advice about which project management certification scheme to pursue. She asked whether she should take the Certified Associate in Project Management (CAPM®) or the PRINCE2® Foundation. Is it possible to take CAPM and then PRINCE2® Practitioner or are the standards different, she asked? And are the Project Management Professional (PMP®) and PRINCE2® seen as equivalent by employers in the UK?
I think these are quite common queries, and I've certainly been asked these questions a number of times. There's a lot to unpack in these questions, so let's get on with it!
Here's my take on whether CAPM or PRINCE2® is the best route forward for an aspiring project manager.
Prerequisites for the certifications
The main difference between the Project Management Institute certifications (CAPM/PMP®) and the Axelos/PeopleCert certifications of PRINCE2® Foundation/Practitioner is experience. You do need to have experience in order to be eligible to take the PMP exam.
However, for now, let's focus on the entry-level certifications, as that was the main aspect of the question — and you don't need any particular experience for those.
| | | |
| --- | --- | --- |
| | CAPM | PRINCE2® Foundation |
| Required training | 23 contact hours of project management education | None, but most people do a PRINCE2® course before they take the exam |
| Required experience | None | None |
Requirements for taking CAPM vs PRINCE2® exams
It's not compulsory to have project management experience under your belt for CAPM, as long as you can demonstrate 23 hours of formal project training instead. There are no prerequisites for applying for the PRINCE2® exams (although it will be certainly easier to understand the concepts if you have spent at least some time working on projects).
Read next: How to become a project manager (3 ways that work)
To be honest, it will be a lot easier for you to take either exam if you have practical experience working with or alongside project managers. That background will introduce you to the concepts and vocabulary that will be tested. Even if you don't work in a 'formal' PMI® or AXELOS environment, you'll still gain a rounded idea of what project management life is all about.
Because PMI requires prerequisites either in the form of training or work experience and PRINCE2® doesn't, I don't think they are seen as equivalent (or competing, for that matter).
Training for the certification
The route to achieve PRINCE2® Practitioner is through the Foundation qualification. Typically a five-day training course, the Foundation exam is normally on the Wednesday afternoon. If you pass, you continue the course and take the Practitioner exam on the Friday.
The majority of people who consider the PMI credentials go straight for PMP. There's no obligation to apply for CAPM beforehand. If you can wait, and feel you will acquire the relevant training and experience hours, you can skip CAPM completely and go straight for PMP. However, if you'd like a qualification under your belt while you clock up the hours required to apply for PMP, CAPM could be the answer.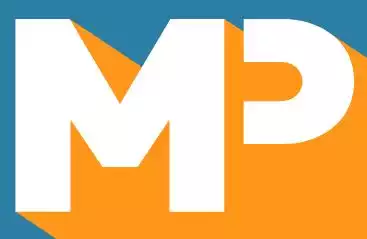 We earn a commission if you click this link and make a purchase, at no additional cost to you #ad
The standards are different
One of the downsides with project management as a profession is that we haven't yet standardized the jargon or agreed on one set of best practices. Project management bodies across the world have their own take on it, and while none of them seem radically different, they are all different enough to mean you need to learn their way before taking their exams.
So, you could take CAPM and then follow it up with the PRINCE2® Practitioner but the standards are different, with different jargon and you'd have to learn a whole different set of methods for the Practitioner exam. Equally you could do PRINCE2® Foundation and then go on to apply for PMP but again the terminology and processes are different enough for that to be a confusing route.
I don't think that is worth trying to cover both bases in the early days of your career, especially if you don't yet have a job role with 'project' in the title – pick one set or the other.
Brilliant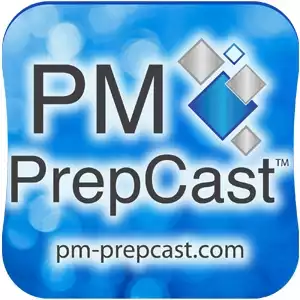 We earn a commission if you click this link and make a purchase, at no additional cost to you #ad
CAPM in the UK
PMI has a relatively low, but growing, penetration in the UK. I think the project management in schools program and the excellent program of events have really helped to raise the profile of PMI here over recent years, even though the Chapter has been around since 1995.
They host fantastic events and have a global outlook that helps the project management community in the UK tap into what is happening and follow project management trends all around the world.
Employers may not know about CAPM, even though it was introduced in 2003 and there are many thousands of CAPM credential holders worldwide. This is especially true if you are applying to firms where project management is relatively new to them or their project management department is small.
The less mature the project management environment, the more likely it is that they won't be up-to-date with current certification schemes or have an idea about what is 'good'. That's probably an advantage, because it also means those kinds of employers won't have any preconceived ideas about which one is 'best'.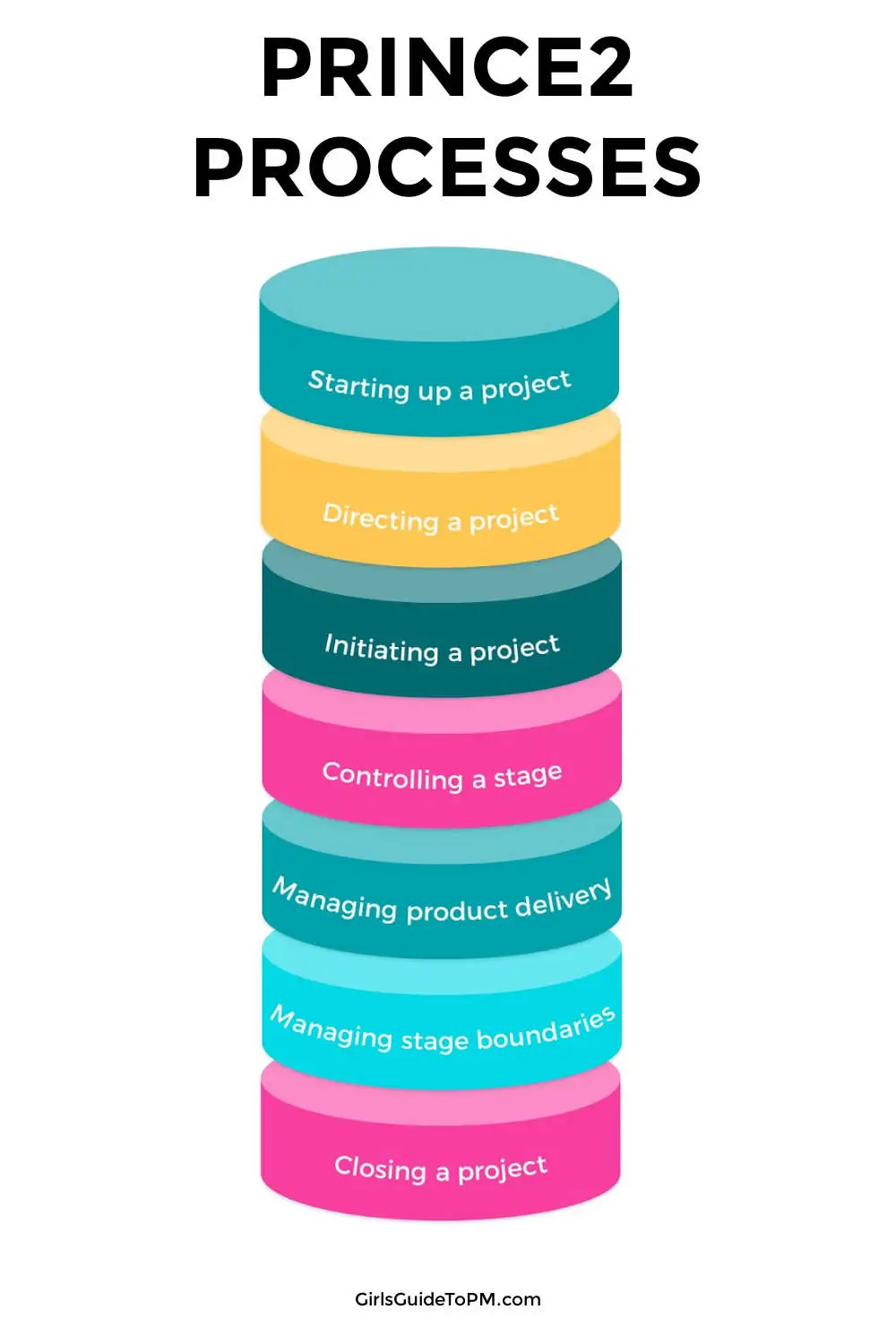 PRINCE2® in the UK
PRINCE2® has had a foothold as the standard certificate in the UK for years due to its background in civil service projects and being the de facto standard for all government initiatives.
However, given the difficulty of finding out how many certificate holders there are for each credential in each part of the world, this makes it really difficult to compare penetration in the market.
AXELOS launched Effective Project Management – The PRINCE2® Method in 2020 specifically designed for the US market. So the whole 'PRINCE2® is only relevant in the UK and European countries' argument is very much no longer valid.
Given the prevalence of PRINCE2® (and the fact it is easier to get as there are no prerequisites for application) I would personally opt for that as a UK-based project manager right now over CAPM and then look at moving on to experience-based qualifications once you have had a project management job for a bit. These will show that you have practical project management experience as well as theoretical knowledge.
But before you make that CAPM vs PRINCE2® choice… you might want to consider a third option (which could work out even better).
The APM route
There's another popular and professional choice for project managers, and that's the APM suite of qualifications. The Association for Project Management is the only professional body holding Chartered status, so you can become a Chartered Project Manager in the same was as you can become a Chartered Engineer or Chartered Accountant.
I am a Fellow of the APM, and I'm hugely supportive of their certifications. The exams are robust, the syllabus is broad and relevant, and overall I think employers are choosing to value APM's suite of certificates over the PRINCE2 exams.
I think this is evident in how the UK government doesn't mandate PRINCE2 any longer — it seems like more and more of their professional project managers are APM certified and/or Chartered.
APM's Introductory Certificate has no prerequisites. The PMQ (formerly APMP, which is what it was known as when I took the test) reflects a candidate's breadth of knowledge across many competency areas, and is a good reflection on your ability to apply knowledge in a practical situation.
I really enjoyed studying for APMP and the course was interesting. It was an essay-question style exam when I took it, and it was good discipline to try to get as many points as possible into the answer while writing as little as possible.
The UK Government has shifted in recent years and now draws more (it seems to me, at least) on the APM family of certifications, reducing its reliance on PRINCE2® certifications. APM is the Chartered body for project managers in the UK, and as more PMs earn Chartered Project Professional status, that is a huge recognition. You can see why the UK government is now aligning itself to the Chartered body instead of AXELOS.
There's nothing wrong with any of the certifications, and they will all help you grow in confidence and learn new skills. As a new project manager, it would definitely be worth checking out what APM has to offer and seeing if those certifications meet your needs.
Study the job market
One of the best ways to find out what recruiters are looking for is to talk to agencies. Arras People and Wellington are two specialist UK project management recruitment firms so you could check their websites to see what job ads ask for in your sector. Make sure that you are spending time bolstering your CV with the right things.
Update your CV and add your projects to LinkedIn so employers can see your practical experience as well as your certifications (if you already have them — put a note in your diary to add them once your results come in if you do not yet have them).
Look at what sort of experience employers are asking for so you can build your CV to reflect what will make you employable. You will find many employers who won't care what credential you have as long as you have one, but some employers and industries will give preference to candidates with particular qualifications.
I have noticed, for example, a preference amongst US-owned corporations for project managers to have PMP, even if they have offices in the UK.
How to Prepare for a Project Management Interview
Are you preparing for a project management interview? Then this is for you.
This 85-page ebook on how to ace your project management interview gives you everything you need to approach your interview with confidence.
You'll learn my 3-step approach to Prepare, Research, and Practice before you meet the interviewer.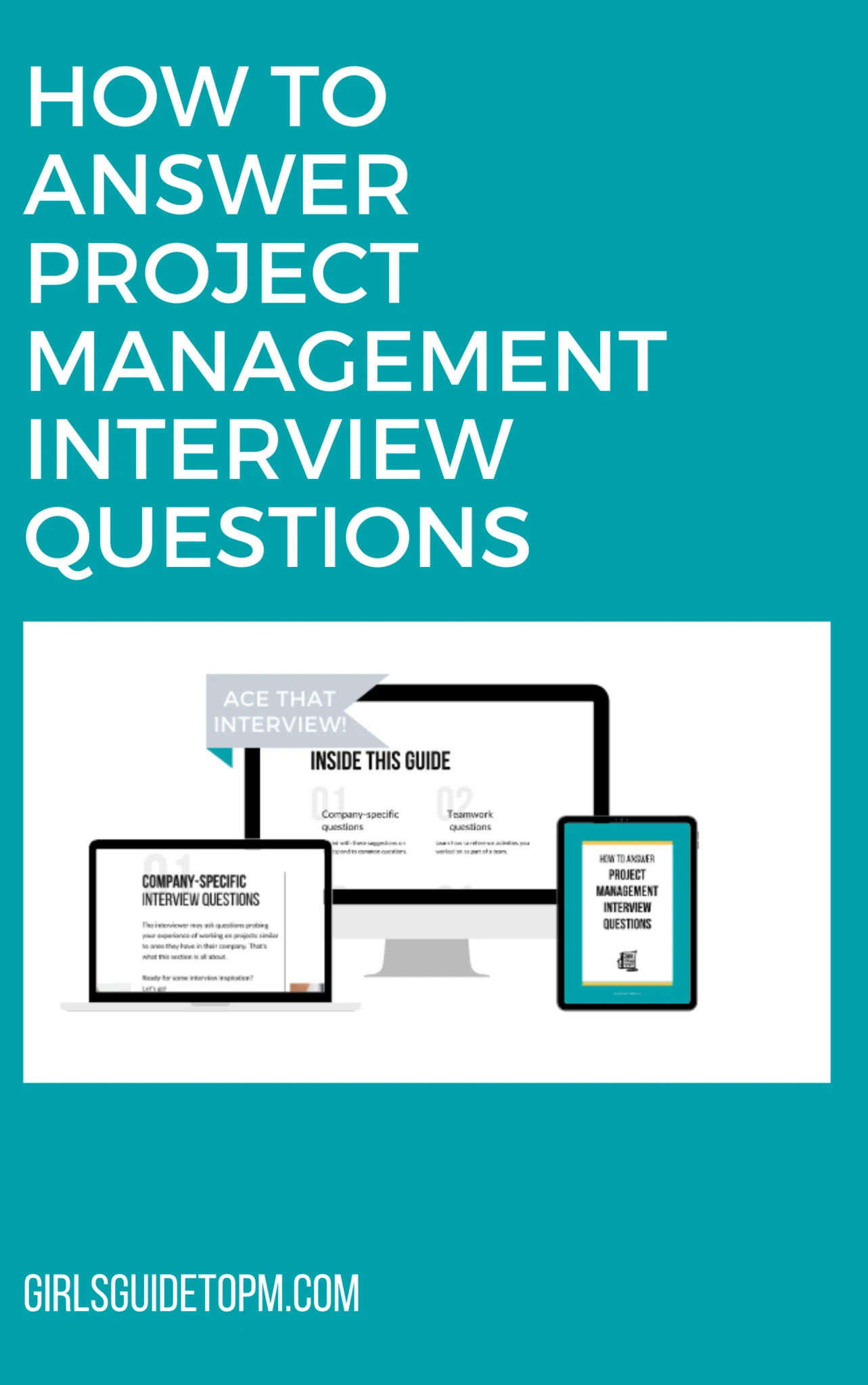 We earn a commission if you click this link and make a purchase, at no additional cost to you #ad
The certificate decision
Lots of people end up with multiple certificates from multiple bodies over time, so don't think that you are taking a decision now that will stop you going for other credentials later in your career.
If you do opt for PRINCE2®, then do the Practitioner as well if you can afford the extra two days and the cost. The first three days of the Practitioner and Foundation courses are identical. Everyone takes the Foundation exam on Day 3, then the Foundation candidates go home. Then the others do exam practice for a day and take the Practitioner exam on Day 5.
You really don't learn anything new except exam techniques, and you do get a extra day of revision. It is worth doing the extra two days and attempting the Practitioner exam if you can. If you're Interested In doing an online course for PRINCE2® make sure you do your research beforehand.
Whatever route you choose, you have to make the decision based on what you feel employers in your sector will be looking for, what you can afford and what experience you currently have. Getting a qualification is rarely the 'wrong' choice, as any project management training will increase your confidence and show employers that you are serious about making this your career.
Your next steps
Good luck with your choices!
Notes
When this article was first written the number of CAPM credential holders was 20,933, a figure which was sent to me in an email from PMI Customer Care on 31 May 2013.
In May 2013 there were around 365,000 Foundation certificate holders and 215,000 Practitioners in the UK alone. Axelos no longer publishes the number of certificate holders, and it looks like now they no longer share numbers of exams taken either. Between January and September 2014, there were 131,003 PRINCE2® exams taken worldwide. The data (which appears to no longer be online) doesn't say how many are resits from candidates who failed the first time or split it by Foundation and Practitioner.
Pin for later reading: