How to Become a Project Manager in 2023: 3 Ways to Get A Job (with examples)
This blog is reader-supported. When you purchase something through an affiliate link on this site, I may earn some coffee money. Thanks! Learn more.
The projects that you read about in the media are often high profile, with budgets in the multi-millions or even billions. They all seem to be led by highly experienced project managers who have the confidence and skills to deal with the complex sociopolitical environments of their projects, international and virtual teams and other factors that make their work particularly challenging.
When faced with that view of projects, you might wonder how people ever got started. But all those high-profile leaders got started in the same way that you can: managing smaller initiatives, practicing their core skills and learning through training and on the job.
That's how to become a project manager in a nutshell, but in this article I'll explain three routes to entering the profession and share the stories from 5 people who chose project management as their career.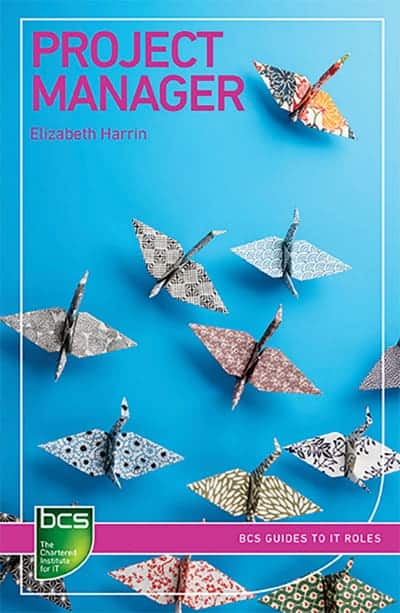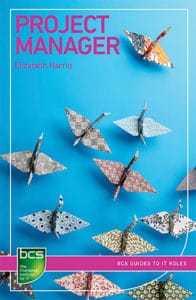 If you talk to project managers or read through the interviews in my book, Project Manager, you'll realize that there are as many ways to start a project management career in the field as there are people. However, there are three common ways of entering the job market in a project management role:
Through higher education
Through an apprenticeship
Through direct entry.
Higher Education
There are lots of undergraduate degrees and postgraduate certificates and degrees with a project management concentration. Further education is generally what people think of first when they consider how to become a project manager.
Whether you opt for a module of project management within a degree in a different discipline, or take one with a high proportion of project management, is up to you and will depend on the direction you see your career taking.
Here are my thoughts on whether or not you need a degree.
A project management individual module is definitely worth considering because even if you don't end up in a 'full' project management role, you can guarantee that most jobs these days will require you to be able to plan and organize your own work and possibly the work of other people as well.
Majoring in project management or taking a combined degree program could also give you a professional qualification (or the background and education required to be able to sit the exam for a professional qualification).
That's a way to round out your education so it's worth considering if your chosen degree course will count in any way towards industry qualifications.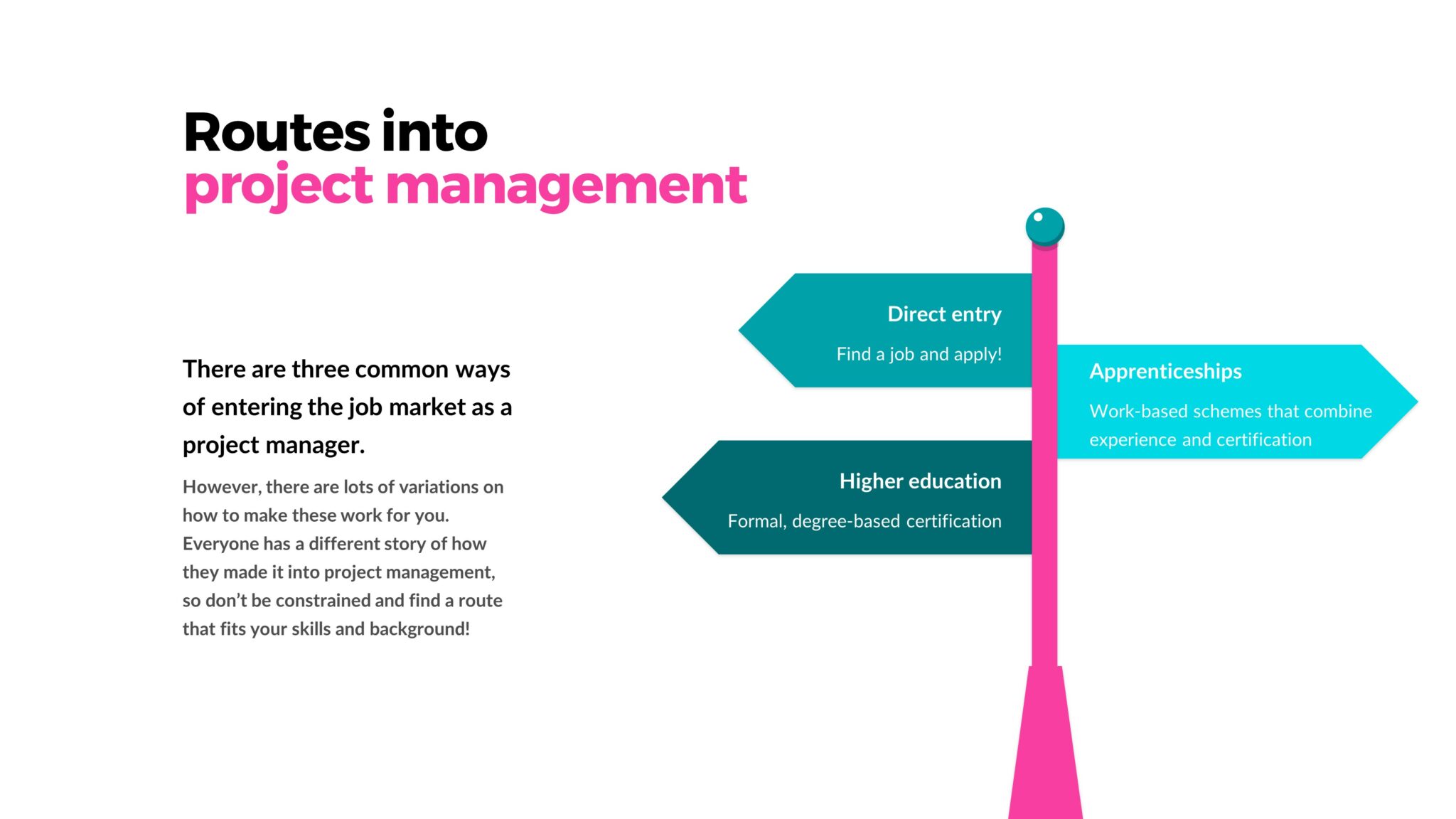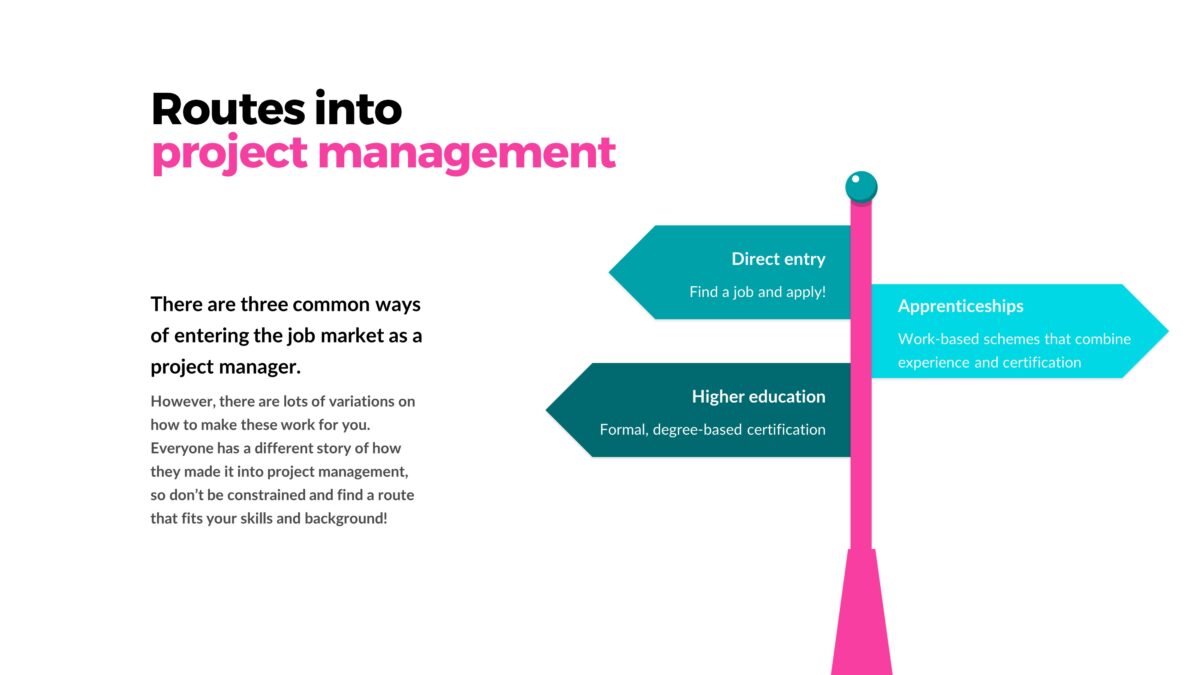 How to get into project management without a degree option 1: Apprenticeships
An apprentice is an employee whose company receives funding to train them and to put them through professional assessments. It's on the job training with support for structured learning too, and it's a great way to get into project management with little previous practical experience.
There are two English apprenticeship schemes that also give you the APM Project Management Qualification (PMQ):
Over your time as an apprentice, you'll develop the skills and behaviors required to succeed in the job, and these are assessed during a presentation and discussion-format interview at the end of your apprenticeship.
The Higher Apprenticeship in Project Management at level 4 is available within Scotland and Wales. This also includes a professional qualification, the EAL Level 4 Diploma in Project Management which equates to IPMA Level D.
Don't discount an apprenticeship – it's a solid way to gain experience at a large organization and get a certification at the same time.
How to get into project management without a degree option 2: Direct Entry
You can't walk into managing a multi-million pound project, but there are plenty of entry level jobs that will give you the experience you need to work up to that.
Look for jobs advertised as project coordinators, project office assistants or junior or trainee project management roles within technical functions. These are all involved in the discipline of managing projects, and with some experience you'll be able to move into managing larger projects by yourself.
This is the route I took. I simply applied for jobs and found one at an entry level that needed skills I could already demonstrate through my previous work experience.
Certifications to boost your chances of securing a role
There are a number of project management certification schemes run by professional bodies like PMI and APM. It's important to review the available certifications and choose one that employers in your industry and country value. Check a few project management job descriptions to see what employers are looking for.
The Certified Associate in Project Management (CAPM®) is a good entry level certification if you have limited project management experience, and PRINCE2® Foundation is another formal training option you can take without any practical experience. APM also has entry level certifications.
Most of these you can do as an online course with an exam.
Certification options for more experienced roles
As you move on through your project management career, you'll be looking at something more robust that evidences your experience, like the Project Management Professional (PMP)® certification or PMQ.
As you develop further through your career, for example becoming a program manager or leading complex projects, you can take additional certifications that fit the job you are in.
Project management skills required for your first job
Project managers use a huge range of skills including:
Time management: being able to schedule the work on the Gantt chart or other type of schedule and also managing your personal time effectively to get stuff done
Organizational skills: being organized, methodical and never dropping the ball!
Technical skills: these are the skills you'll learn on a project management course like risk management, how to create a project budget, stakeholder engagement and more
Soft skills: this is a bucket category for everything to do with working with others, from leadership to engaging the project team, conflict resolution, negotiating and influencing
Communication skills: presenting information, written and verbal – you'll use these on a daily basis
Information technology skills: you'll need to be able to use collaboration tools, a project management tool (don't worry about learning a particular one before you get a job as there are SO MANY), scheduling software and all the normal Office applications for spreadsheets, documents, file management and email.
A project manager job is going to involve all of these and more, so focusing on building your transferable skills is a worthwhile activity if you want to land your dream role.
The good news is that you can get evidence of them to talk about in interview from your school work, college projects, volunteering or any kind of job and work experience because they are universally applicable.
Tip: Being proactive is probably the most important skill for a project manager. If you don't know how to do something, you have to be able to Google it. You must be able to find out, pick up the phone, ask someone and get off your backside to get the work done.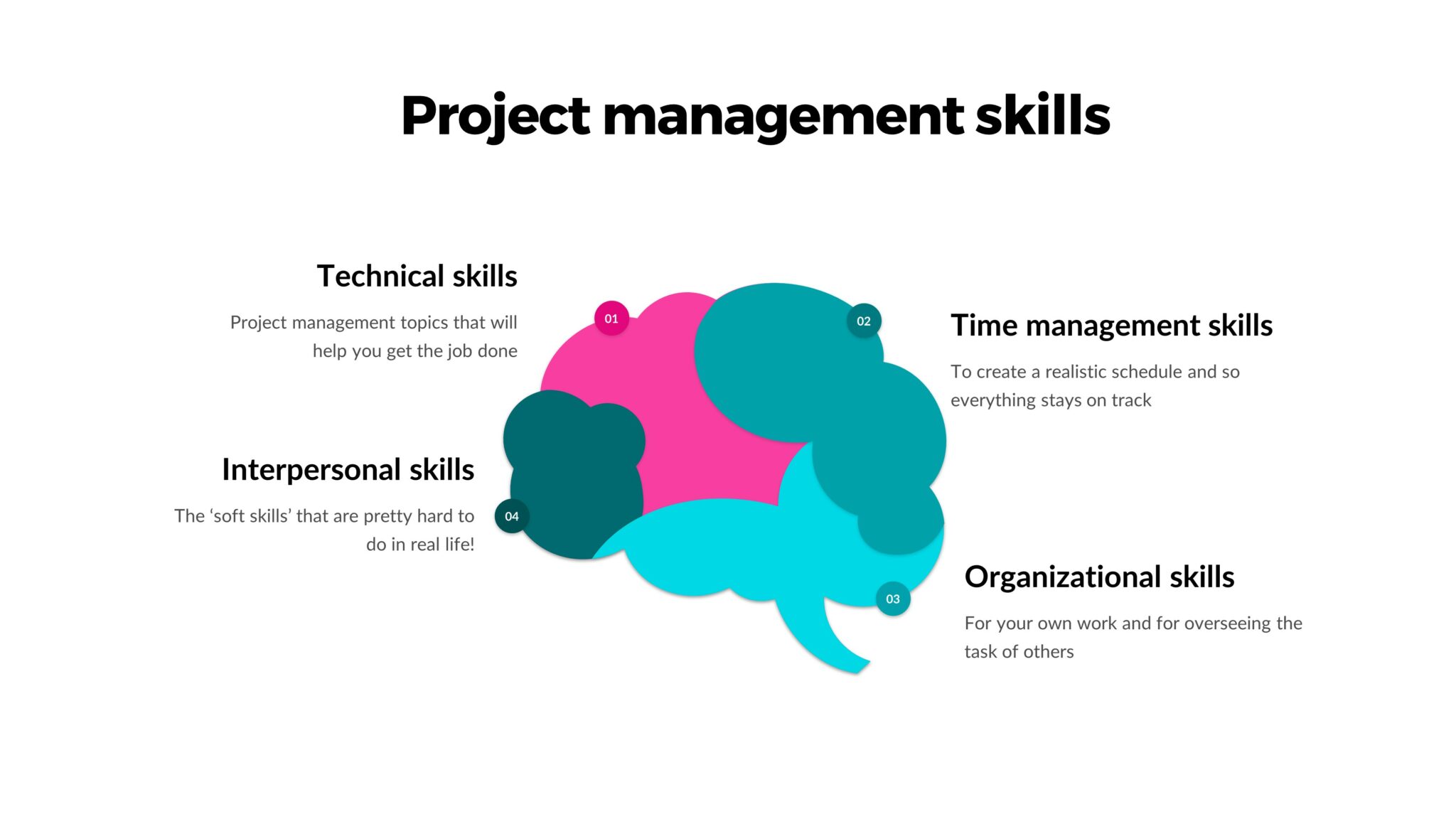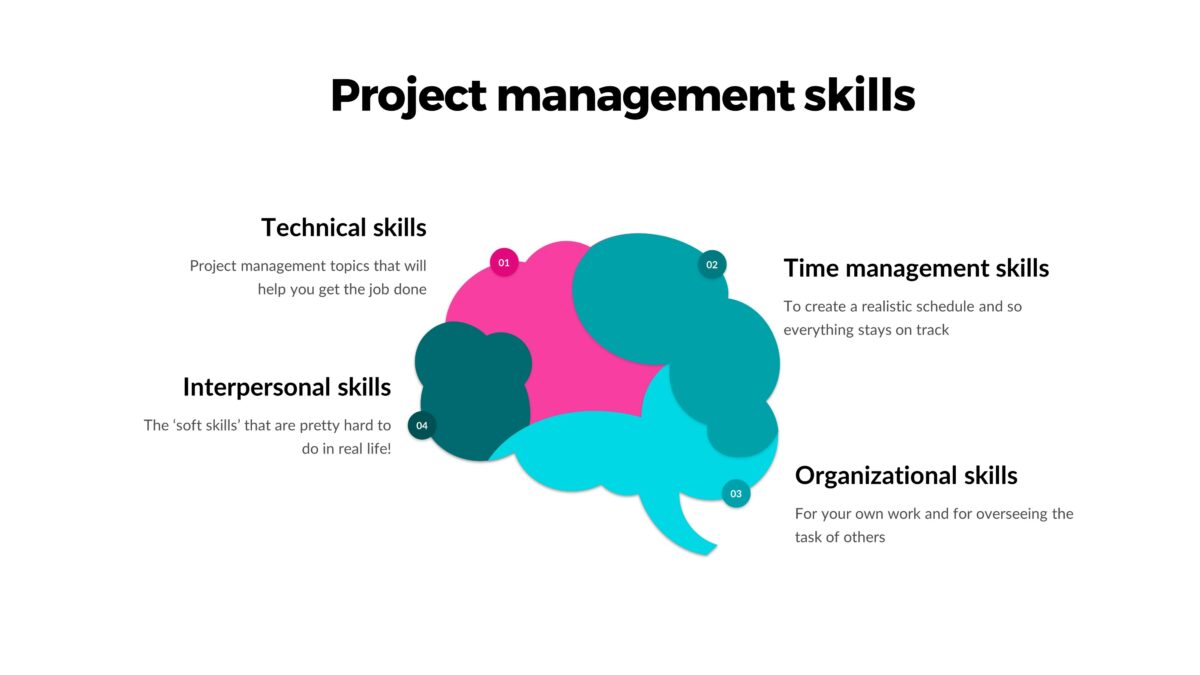 How to get into project management with no experience: Project Coordinator Jobs
Project coordinator, or a role with a similar title that has the objective of assisting a project manager or team of project managers, is a very good entry-level position for people who want to become a successful project manager, even if you have no experience.
You could also look at roles with the title of Assistant Project Manager or Project Assistant.
Let's look at that in a bit more detail as it's a great first step.
The role
Working on larger projects in a support position to assist with whatever the project manager, wider team and senior management need.
This could range from being in charge of updating documentation, making travel plans, organizing meetings and taking minutes, calling team members to gather status reports, managing the project management software tools for the team, and anything else.
It's a hugely varied job.
The projects
These will vary depending on your industry and the company and team you work within. You may be able to manage small projects on your own in this role, especially if they are initiatives the business does regularly, such as updating a system, where there is a defined project plan and the work is low risk.
Find junior project manager positions on Jooble's website.
Watch out for…
Being a general dogsbody. There's a lot of admin in project management and much of it can be offloaded on to the project coordinator. However, that shouldn't mean you get all the horrible jobs.
A good employer will ensure that you have the opportunity to work-shadow experienced project managers and be exposed to different areas of the team to ensure you are growing your skills. A not-so-good employer could end up treating you as a glorified secretary. That's not what project management is all about.
Tip: Ask about the project manager career path available at the company. Ideally, they'll have a competence framework or career model that will clearly lay out what you need to do to move up the ranks and earn more money and get responsibility for larger projects.
Your next step after a coordinator role should be a junior project manager, or even a project manager.
Moving sideways into project management
Let's say you already have professional experience. You can move sideways in your organization, or into another organization, to take on a project management role.
I've seen this with software developers. After becoming skilled at managing their own work and the work of their teams in a project setting, they move into an IT project management role and do very well at it.
You don't need years of experience either. Just a little bit of experience in an operational or functional role will give you loads of stories and exposure to the world of projects – which is also good to see if you are a good fit for the job and if you would enjoy it.
Great project managers love the job as well as having the skills to do it, so that's a huge factor in deciding if this career is for you.
Take a long look at your current job and see what aspects of project management are in there – then capitalize on those a much as you can until you secure a new role.
Gaining experience to become a project manager
If you know you want to become a project manager, you can start gaining experience now, even before you put yourself out there for jobs.
Build up your experience at home: if you are keen to learn the principles and tools, why not have a go with products like Microsoft Project, Trello or Asana to make a simple project plan for decorating a room or planning an overhaul in the garden, for example?
Similarly, you can also use project management approaches in your current role – even if that is nothing to do with project management. Look for opportunities to manage work in a structured way and use project management principles to support that.
These are good ways to build up something to talk about at interview and to show an employer that you are interested in project management as a career, while you work on securing a role.
Tip: Join a professional association
Join the professional association for project managers in your country and sign up to all the newsletters.
Read everything you can. Go to all the online webinars and meetups. It's a great way of building a network and getting more exposure to what the world of project management is really like.
Plus, student and associate members often get discounts on membership, so check out what's on offer.
How they did it: 5 project managers share their stories of getting a job
Reading about what you should do to break into project management isn't the same as hearing real stories of people who took that leap and got that project management job.
Below, I share 5 stories from my book, Project Manager. Each project manager talks about their career journey and how they got into project management.
I hope that by reading how other people made their opportunities, you'll be more easily able to see how to get into project management from where you are.
Emma Seaton-Smith
Emma moved into IT project management from a clinical background working as a radiographer. She explains how she made the transition into project management (UK).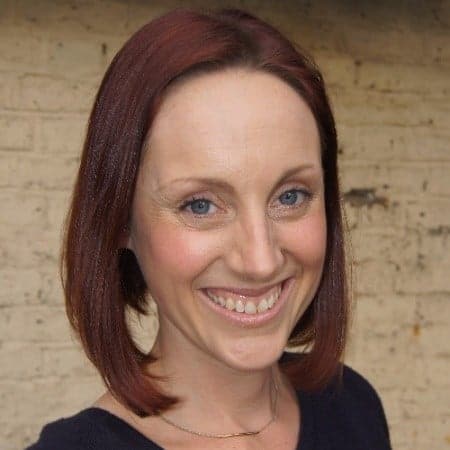 After my first degree in jewellery design, I researched the possibility of doing Graduate Entry Medicine, but I was excited by radiography and the visual element of beautiful images really attracted me. I wanted to combine these interests and apply them in a very practical profession.
I was a radiographer for nearly a decade. I wouldn't use the cliché of 'I fell into IT project management,' but there was a gap in the needs of a changing business where I picked up the slack. The medical imaging company I worked for was bought and as a radiography manager there, I took on a key role in integrating our radiology imaging IT systems into the parent company. I also worked through each of the hospitals in the parent company to get them live with our imaging service.
When my role was made redundant, the parent company took me on in a project manager's role. It was a job role I'd seen others doing and aspired to. I hadn't realized how much my skills were valued, so I was thrilled when it was offered.
I completed the PRINCE2® qualification soon after I started my IT role. As a new project manager it helped me to become familiar with the elements of a project and formalize my processes and documentation. I learned the language of the profession, which is a fundamental tool in any career.
Project management is transferable across so many different industries, so even if you move on, the skills you learn will be invaluable to any job role you do in the future.
Mayte Mata-Sivera
Mayte 'found' IT project management after studying chemical engineering. She describes how she built her skills in a new area.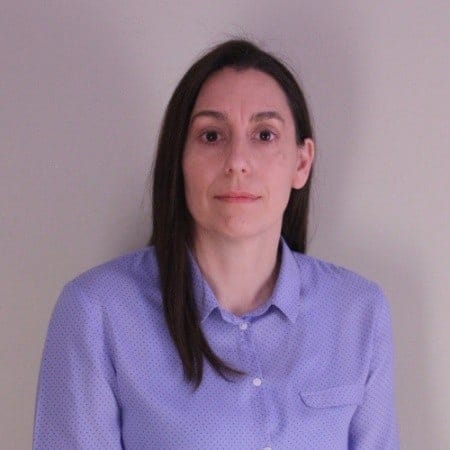 A lot of people ask me how I developed my career in IT after six hard years at Chemical Engineering School in Valencia, Spain. I'm one of those examples of coincidences in your life that help you to discover a career path that you really love.
A week before my graduation one of the big 5 firms in the IT world reached out to me, offered me an internship plus a free tuition for SAP course. I struggled for days about accepting the offer, but I did take it in the end. I was not very tech savvy, but thanks to my mentors and coach in the company I learnt not only IT but also leadership skills that I continue to use and develop today.
After my experience in several IT organizations, I've realized that my passion is being a great project manager. There are some myths about project management. It's not just spending the day in front of the computer sending emails with due dates! It is also engagement, communication, leadership…I want to be one of those who really inspire the team, one of those who creates more leaders.
For developing some of my skills as project manager, I used not only my personal and professional network, but also social media platforms like LinkedIn and projectmanagement.com. They gave me the availability to choose the project that I wanted to lead, the group of people that I love to work with and to create a team. Also, using social media I developed mentorship and coaching relationships with people around the world that helped me learn something new every day.
Donna Unitt
There are lots of different ways that people gain their certifications. Donna explains how she gained hers (UK).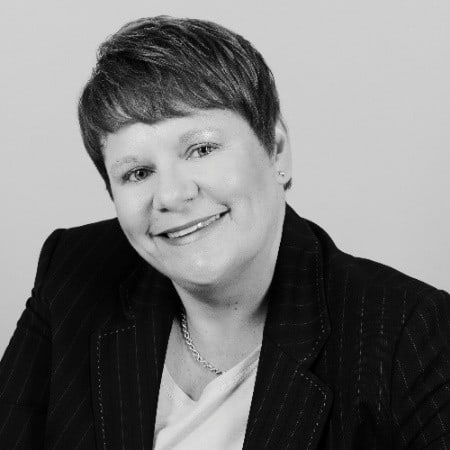 I was a super user at my company and then moved into an IT project management role. I took my APMP [now PMQ] qualification which definitely helped me manage projects. I also took the PRINCE2® Practitioner qualification which was good to have as it is widely recognized and has a solid methodology, but I use those concepts less in my day job today.
In IT project management it's not the technical side that's most important. It might have been like that once, when people came into the role from a pure IT background, but it's not the case any longer. Now it's about being organized, driving the work forward, communication and engagement.
Part of my role is educating others about why we need to follow a methodology, how our processes set us apart from our competitors and how much customers value the repeatable and proven approaches we take to deliver consistently and minimize risk.
Once I was in an IT project management job and had gained my project management qualifications I then went on to do a Masters in Technology Management. Put like that, it sounds like I did them the wrong way round but that path made the most sense for my career! My degree helped me understand how systems and infrastructure fit together.
I've recently done a change management course as well.
Elise Stevens
IT project management is a truly flexible career. Elise, organizational change management coach and project management podcaster extraordinaire, explains her career path (Australia).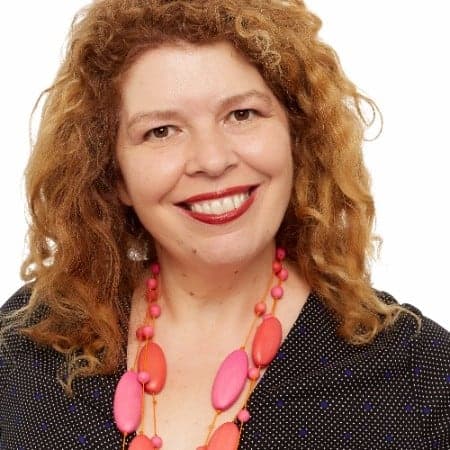 When I left university with a degree in electrical engineering I went to work for Qantas on business-type projects. I spent two years working in Germany and then worked for another airline as a senior analyst, then programmer, then team leader and then moved into project management. I was gradually getting more experience and I took a Microsoft Project course.
Then Y2K hit. I was able to move into IT project management roles, grow my skills and through a succession of jobs, became a program manager. I took the Managing Successful Programmes course to support that. Much of it didn't feel relevant but it did give me a framework for defining a program as more than the sum of the component projects and other useful tools. I did get value out of it.
In this program management role, I had challenging stakeholders, which reflected what was going on in the organization at the time. It was a complex political environment and I got to understand the drivers behind people's actions. In particular, people didn't want to collaborate and were happy to work in silos. I used my organizational change skills – everything from showing stakeholders how to use One Note to scheduling to organizing testing and training.
Today I'm in an organizational change role and I coach project managers. Technology isn't the answer in situations like that one, where the organization was broken. I seep into the business and do what's required to ensure projects are successful.
Frances Place
Frances is Account Director at digital agency White October. She explains how she's learned new skills over her project management career (UK).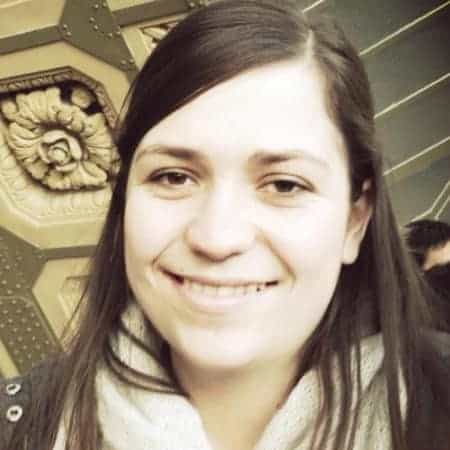 I've worked on many projects with teams dutifully following lists of fixed requirements, only to discover we're going off in different directions because we've misunderstood the vision, or we've missed a detail because the requirements aren't exact enough.
Agile consultant Jeff Patton created user story mapping: a visual way to outline, sort, and prioritize what you need to do. It's a dynamic way to capture changing requirements in the context of the vision that briefs and engages the whole team in the process.
I have been using this technique for over a year and I now can't start a project without it – it is an invaluable tool for us.
After years working on project teams, there's no doubt in my mind that a shared understanding and clear vision for the scope of a project, at the outset, is crucial.
Good luck with your job search, and here's hoping you become a project manager very soon!
This is an edited extract from my book,
Project Manager,
published by BCS, The Chartered Institute for IT. You can get a copy on
Amazon here
or
from the publisher's website
where BCS members get a discount.