How to Choose a PRINCE2 Course Online
This blog is reader-supported. When you purchase something through an affiliate link on this site, I may earn some coffee money. Thanks! Learn more.
You're looking for the best PRINCE2® course online. In this article, I'll share what to look for in an online training provider and how to choose the right PRINCE2® certification course for you.
TL;DR: The training provider I think is the best online PRINCE2® training is Management Plaza, led by expert trainer Frank Turley. They offer reasonably priced training including the exam voucher. Find out more about their courses.
What to look for in an online PRINCE2® course
The criteria I use to rate online training are the following:
Delivery mechanism
Content
Time zone (for live classes)
Company background and credibility
Accreditation
Student reviews
Exam simulator
Guarantee
Price
These are the important features for me, but ultimately, other things might be more important for you.
1. Delivery mechanism
Is the course taught live or is it a self-study recorded option? Or a blend of both? Some classes will give you access to trainers via chat/email/live calls although the bulk of the material is pre-recorded.
There is no 'correct' answer. Pick what you think will work best for you, whether you want the interaction and schedule of a live class or the ability to work on your own time.
Personally, I've done both over the years, and there are pros and cons to both. For project management training, I like to have the option to watch videos so I can speed up the materials. And I like to have subtitles.
2. Content
The course content needs to be:
This is all-important because studying is hard enough as it is. Make your life easier by ensuring your learning materials are good quality and designed to help you study.
Bonus: See if the provider will let you access some of the course material for free. This will give you an idea of the quality of the content.
3. Time zone
Whether you are based in London or Bangalore, Manchester or Sydney, a city in the USA or somewhere else, online courses with recorded video will work for you.
However, if you are planning to join a live online class, you need to pay attention to what time zone the sessions are going to be in. Otherwise, there is a risk that you'll be staying up late or joining calls early, and that might not be the right time for your levels of energy.
Having said that, there could be some benefit to joining a class at a different time zone to your normal working hours. You may be able to take less time off work if you can fit the training into your evenings or early mornings.
It's your choice, but bear in mind that you are going to be tired: doing an online PRINCE2® course is exhausting, whether it's live or self-study.
4. Company background and credibility
Look into the company. Is this someone who just set up an Udemy account and posted a video training yesterday? Or have they got credibility as a PRINCE2® trainer?
How long has the company been around for? You need to have confidence that the training provider is going to be around to support you and that they have enough expertise to give you a quality training experience.
5. Accreditation
AXELOS is the official PRINCE2® accreditation body. Look for courses that are accredited by AXELOS. PeopleCert is the official examination institute, so they are the organization that offers the exams.
6. Student reviews
It's really important to read student reviews AND get a feel for whether they are bot-created and paid for or are real students.
Yep, some companies fake their reviews. I bet you aren't surprised.
I like how Management Plaza has a PRINCE2® study group on Facebook and Frank is very active in the group, along with his team. I think you get a better feel for what the courses are like in a Facebook group instead of simply reading online reviews.
Take some time to seek out reviews. Ask the provider if you can't easily find them. Get a feel for the type of student that does the course and student results.
7. Exam Simulator
One of the best ways to prepare for the exam is to take sample questions and mock exams with an exam simulator. Check out a few of the best PRINCE2® exam simulators here.
PRINCE2® is a pair of certifications, so you'll want to get a simulator for Foundation and another for the Practitioner. The style of questions in the test is quite different so it is worth taking mock exams for both.
8. Guarantee
Look for a class that has a pass guarantee.
There are normally caveats around the guarantee. For example, you can't expect to get the provider to pay for your next exam if you didn't bother to study properly the first time, or if you studied a year ago and have forgotten it all.
Read the small print and make sure you can buy into the pass guarantee criteria before you buy the course.
9. Price
Let's be honest: price is a concern for people. And it should be. If your employer isn't paying, you have to pay up yourself.
I recommend asking your employer if they will pay. I'll be mentoring people and the conversation turns to certification, and they say their manager would never pay so they have to fund it themselves. I say, "Have you asked them?" and they say no… I've helped a few people craft winning statements to sell their boss on the idea of paying for training. It's always worth asking!
Look at the price and what you get for that. Some will just be the training. Others will be a package that includes the exam voucher (which you need to book the exam) and/or a simulator.
Your next steps
You're considering an online PRINCE2® course, and it's worth looking at a few options to find a reliable, credible provider before you part with any money.
Or… if you just want my advice, check out the courses from Frank Turley and team at Management Plaza. They tick all the boxes and provide a good level of customer service, have many happy students and the material is good quality.
If you still want to do more reading you can check out the best PRINCE2® books here!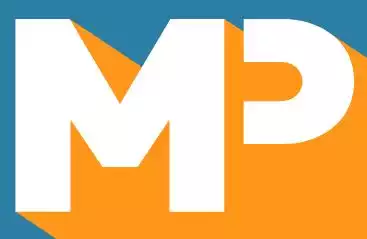 We earn a commission if you click this link and make a purchase, at no additional cost to you #ad