Wondering where to start?
Project management can be a bit overwhelming at times, and an incredibly busy job. Let's save you some time and get you started with what's going to help the most.
Here's everything I offer, all the freebies, practical project management training and more. Whatever stage of your career, you'll find something that will help you succeed (and save you time) while getting things done with more confidence and less stress.
This page is arranged first by my 5-stage simple process for going from project management wanabee to high-flying change maker — basically, the career path I use with my clients and communities. After that, you'll find our communities and general resources plus other freebies. Happy browsing!
The 5-Stage Career Path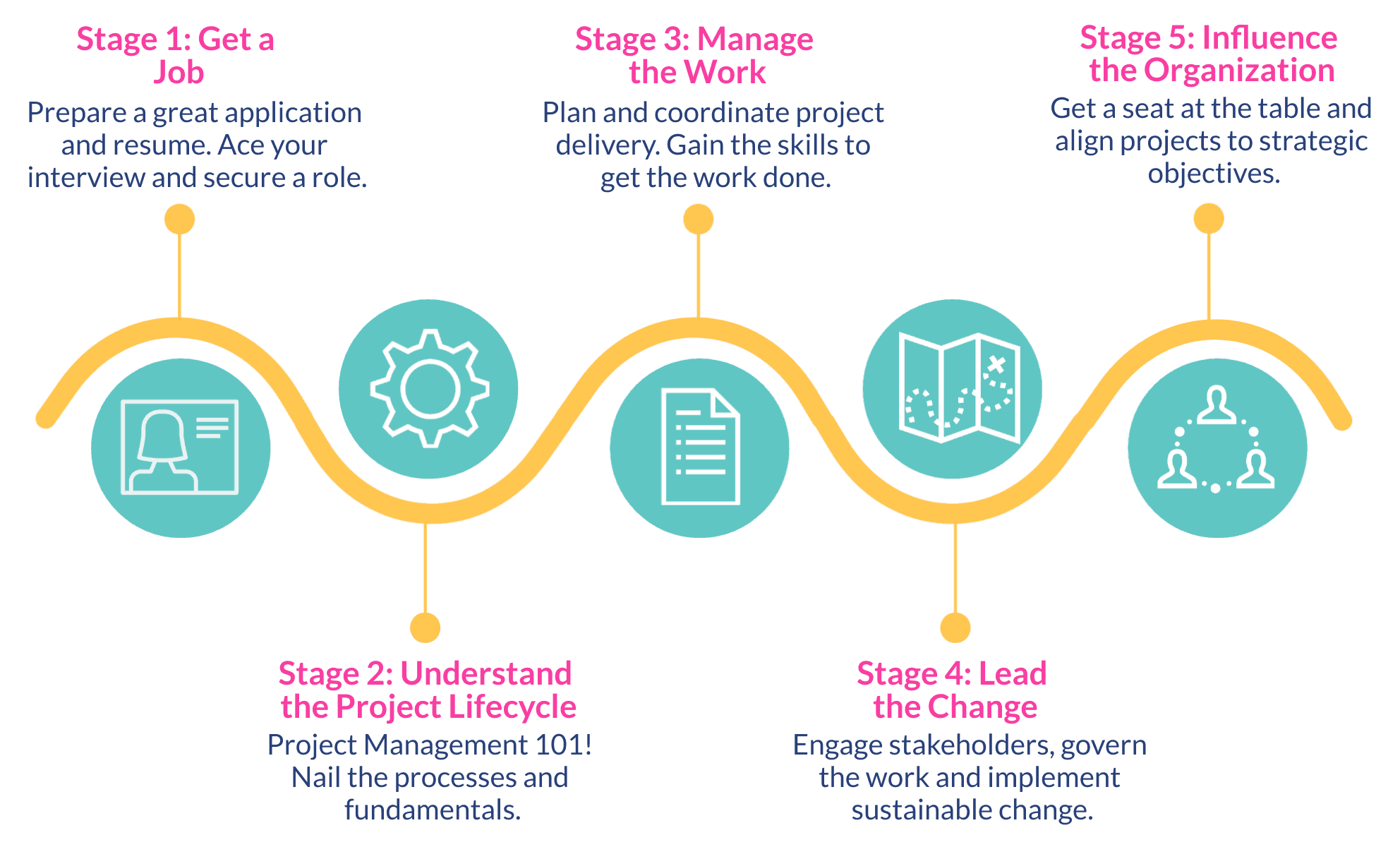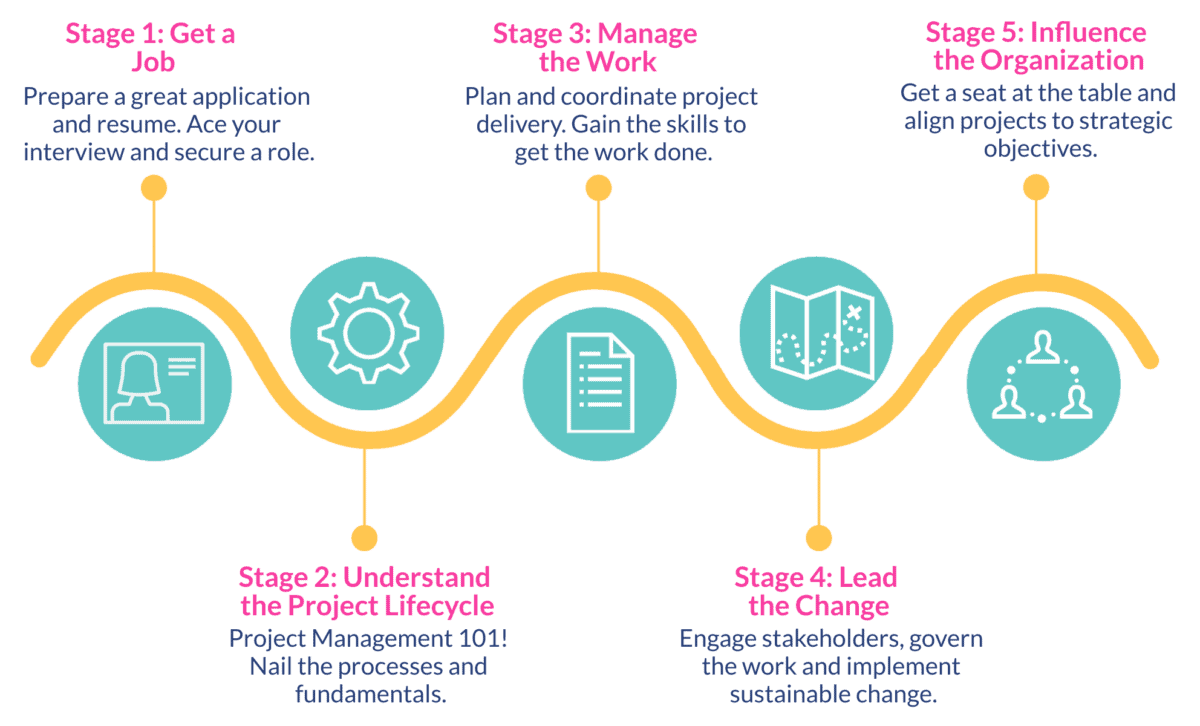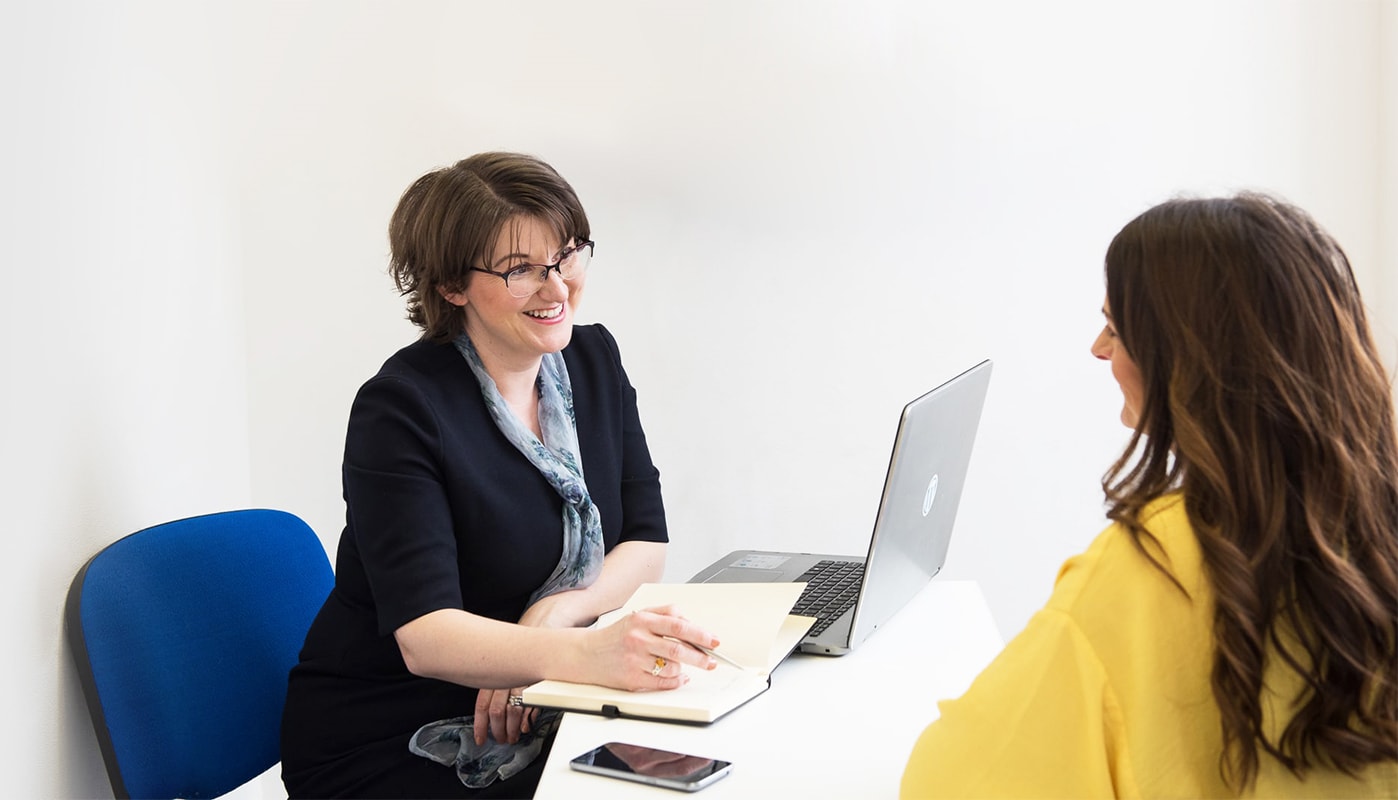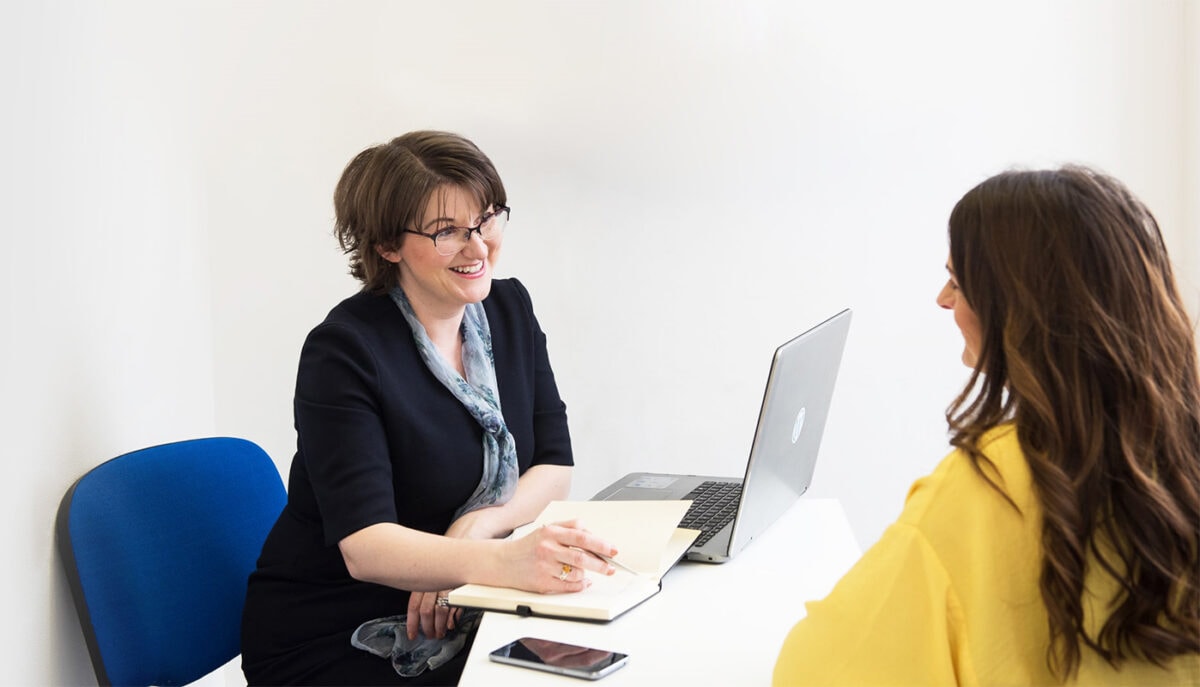 Stage 2: Understand the Project Lifecycle
The Delivery Roadmap is an 8-module course that covers the full project lifecycle. Learn how to:
Set goals
Define scope
Create the plan
Do the work
Review and learn for next time.
It also covers core project management skills of building a budget, managing risks, issues, actions, dependencies and changes, and working with others.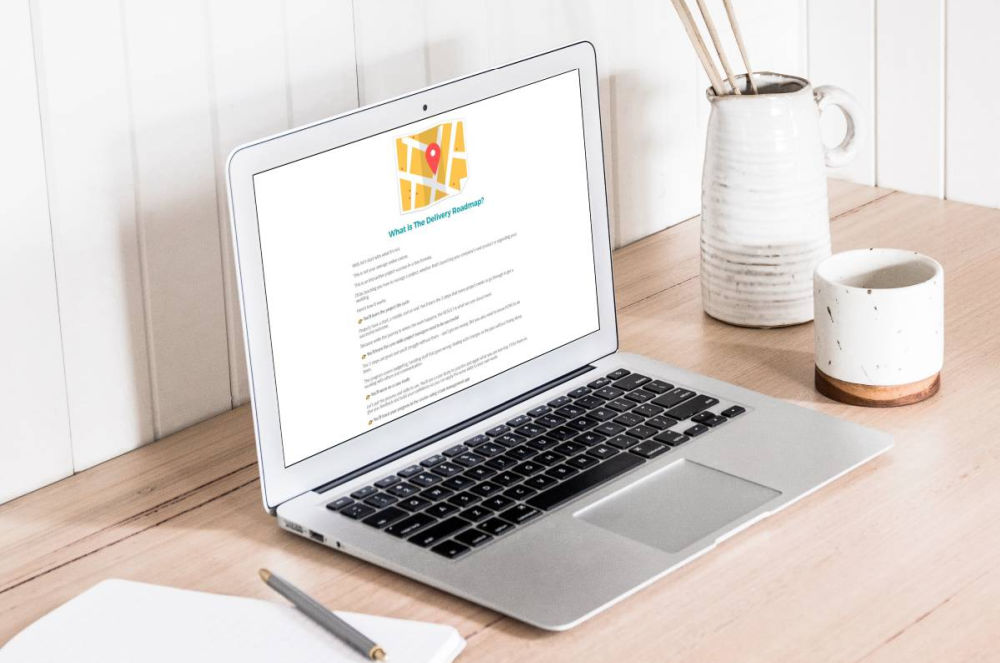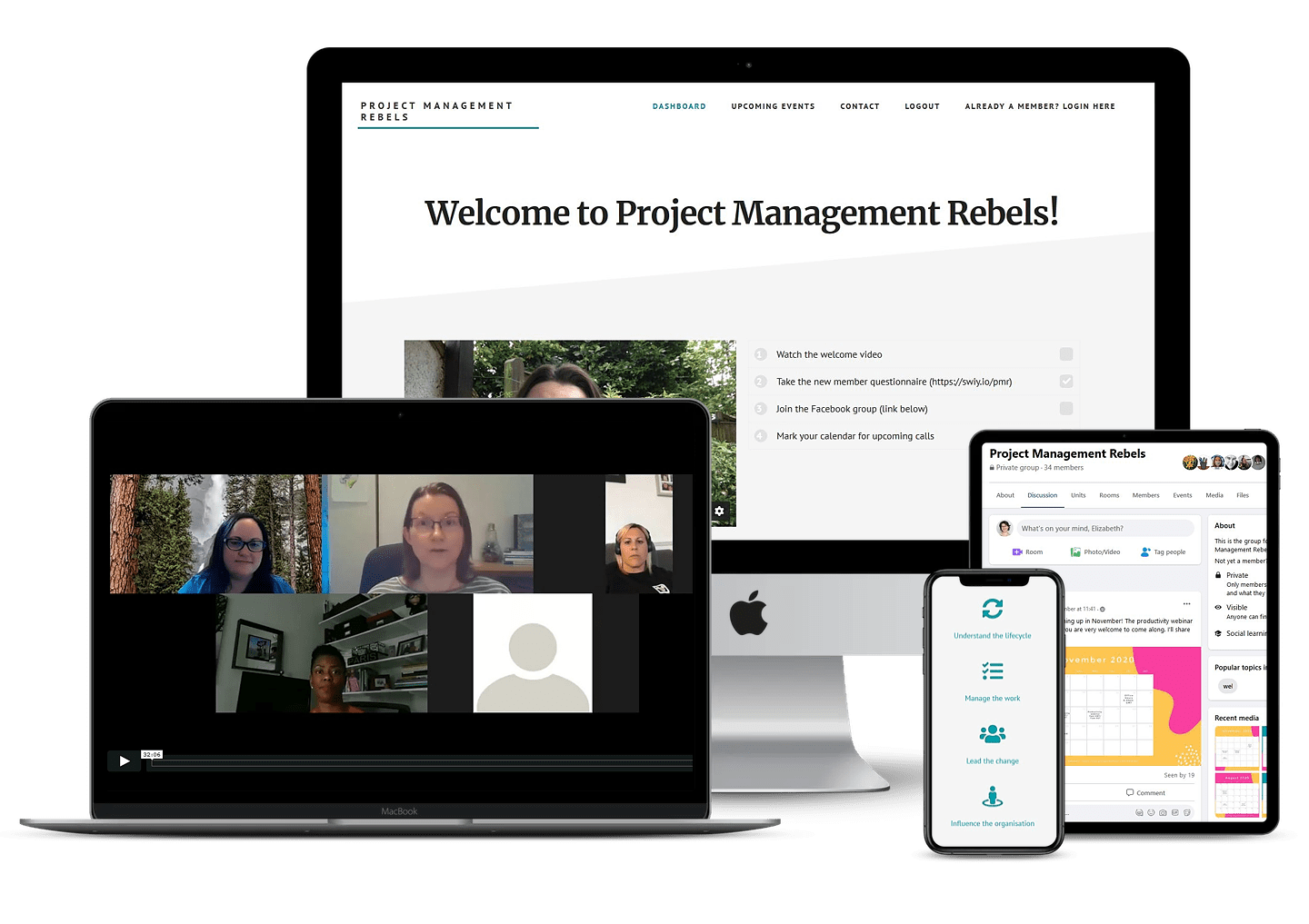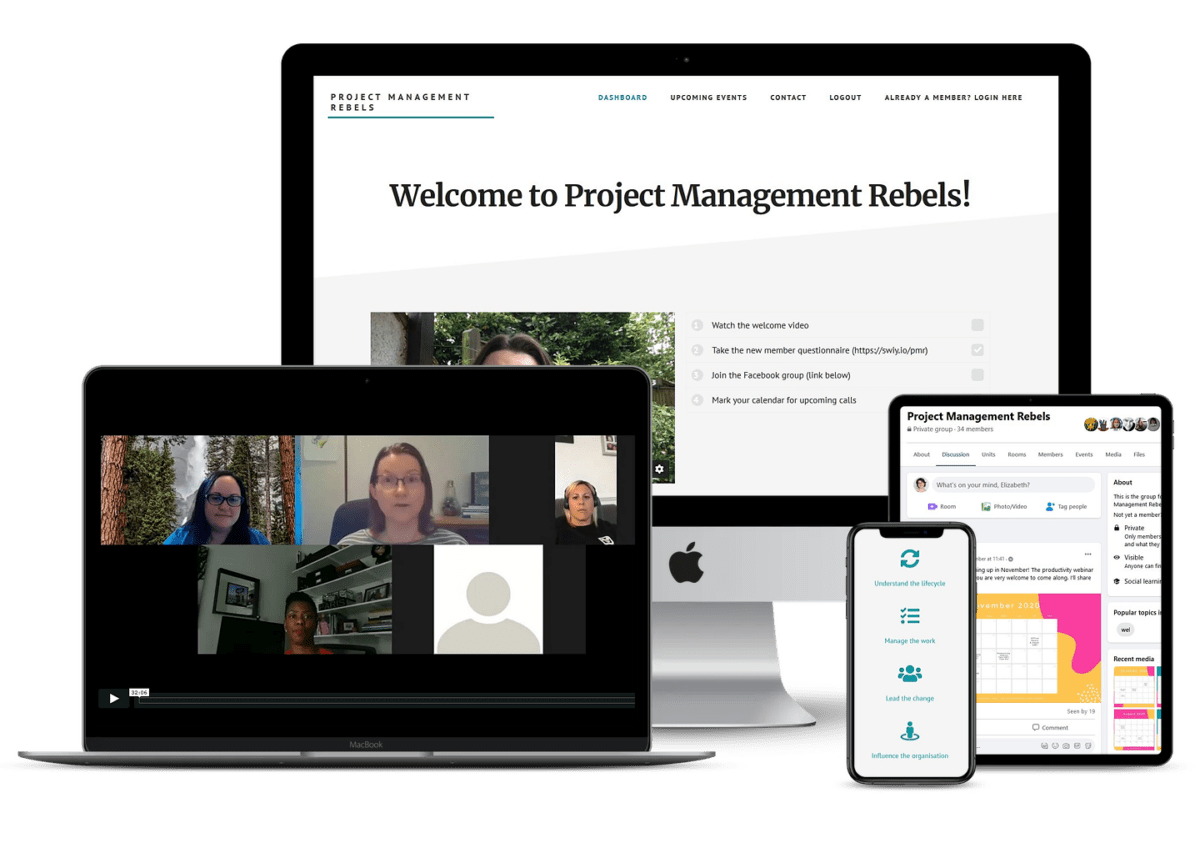 Stage 3: Manage the Work
Get a quick boost with my productivity workshop, or for ongoing support and professional development, become a PM Rebel!
Project Management Rebels is a teaching-led, high-touch mentoring and career development program.
It works as a monthly/annual membership. Members get:
exclusive live monthly training, with the occasional guest speaker!
live monthly office hours calls
email support from me
free access to all my live public training
other little perks and benefits!
Stage 4: Lead the Change
Take your skills to the next level with advanced modules in:
Managing Multiple Projects
Or access 1:1 mentoring for personalized support.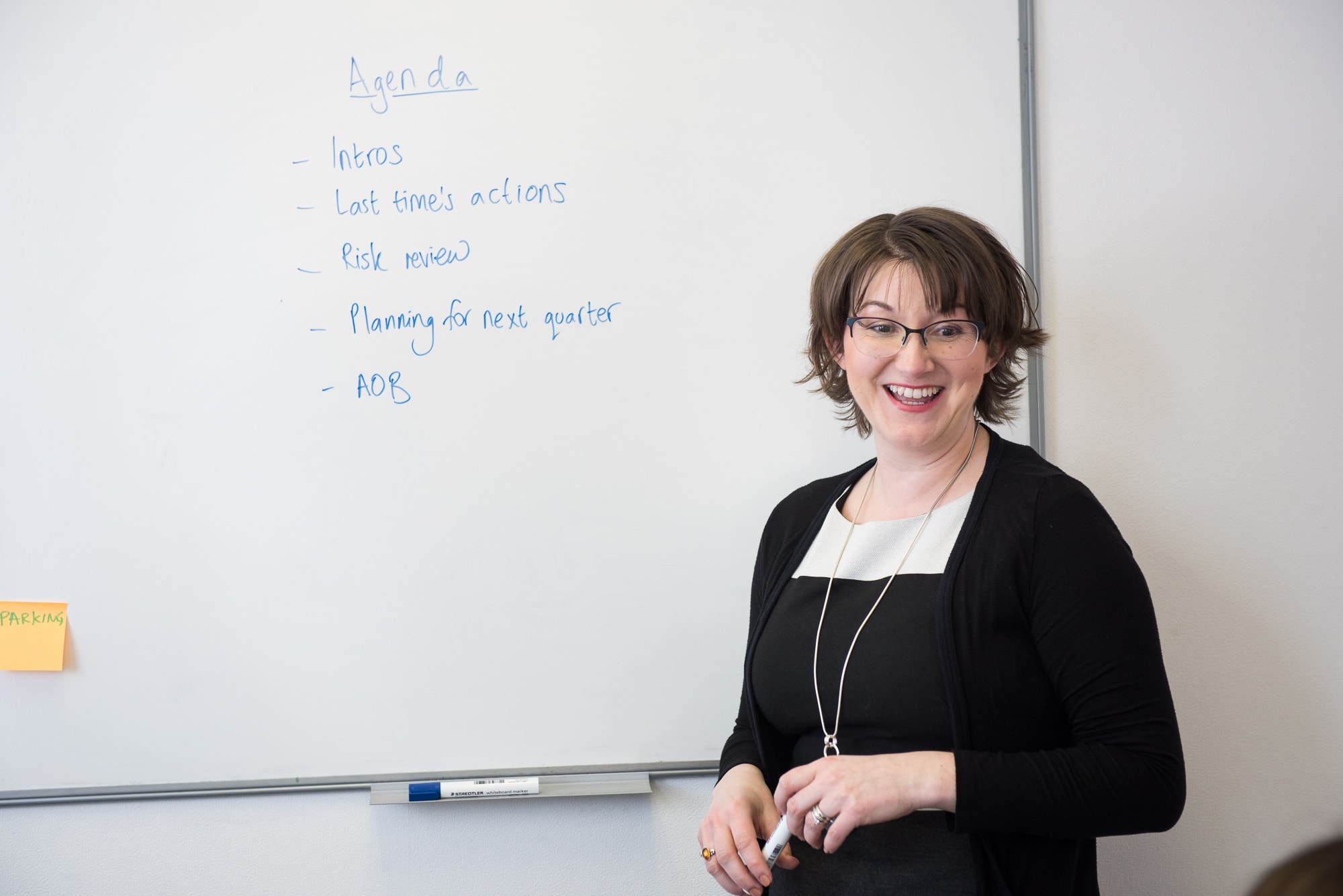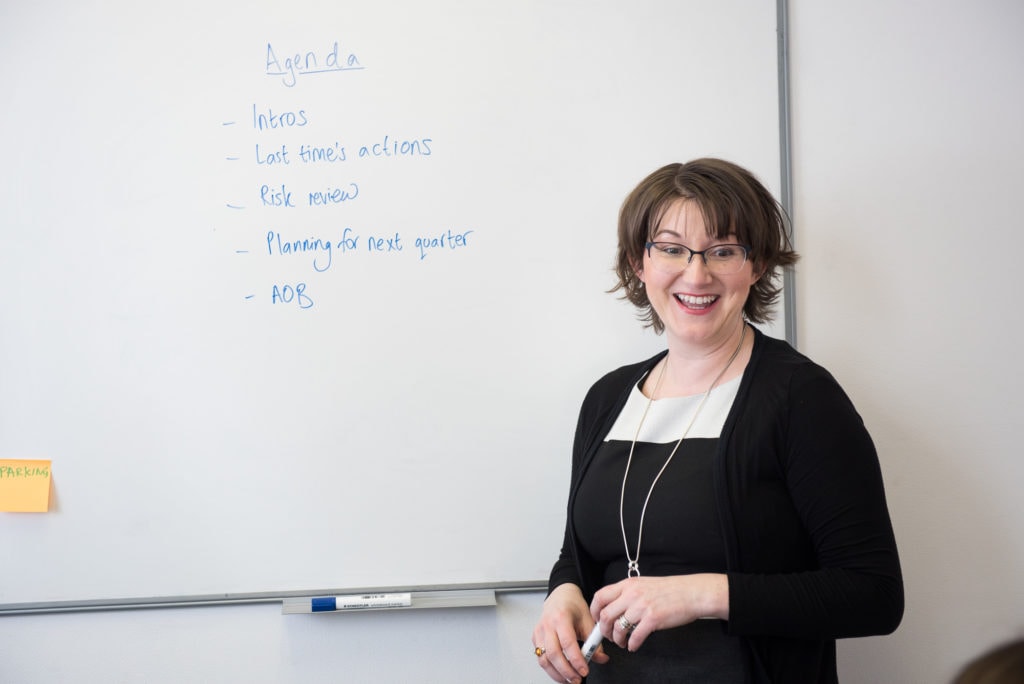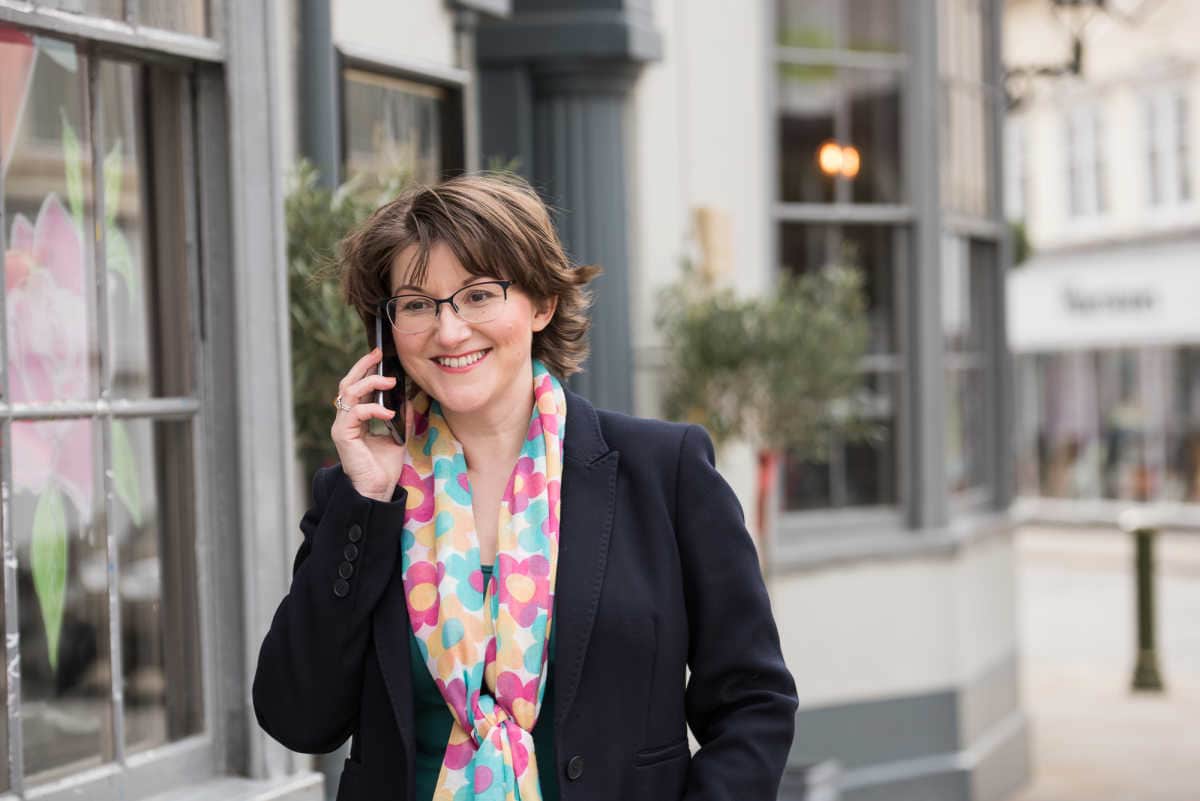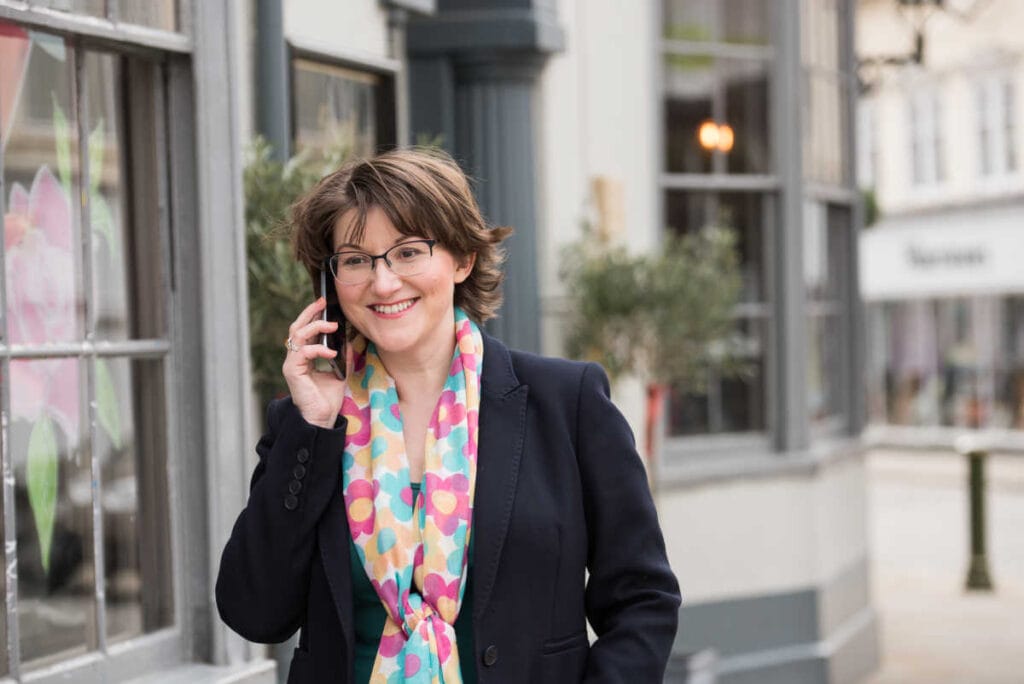 Stage 5: Influence the Organization
Need tailored help to grow your career? I offer 1:1 mentoring for people at all stages of their career, and consultancy for organizations through VIP days.
Get in touch to discuss how we could work together.
Community
General resources
---