15 Easy Ways to Earn PDUs in 2024
This blog is reader-supported. When you purchase something through an affiliate link on this site, I may earn some coffee money. Thanks! Learn more.
Do you need to earn PDUs to maintain your PMI certification? You're in the right place!
In this article, we'll cover what you need to know about the different categories of PDUs and how many you need to get, plus some simple and free ways to earn PDUs in 2024.
There are also some further suggestions that take a bit more effort but are equally worthwhile in case you've got more time and energy to spare for your professional development.
What is a PDU?
PDUs are professional development units. They are a measure of how much professional, continuous learning you have done.
PDUs are measured in hours. You can claim them in 15 minute chunks if you spend part of an hour on professional development.
How many PDUs do I need?
If you hold a PMP®, PgMP®, PfMP® or PMI-PBA® certification, you need to earn 60 PDUs every three years.
That can be timed as 20 PDUs every year or 60 PDUs in the last 3 months of the three year cycle as you panic and try to get them all in before your certification expires.
If you hold a PMI-ACP®, PMI-RMP®, PMI-SP® certification, you need to earn 30 PDUs in a three-year cycle.
If you hold a CAPM® certificate, you need to earn 15 PDUs every three years.
The PDUs for every certification need to be made up of education undertaken in specific areas. More on that in a minute.
The tables below shows the different number of PDUs required for each certificate.
| Certification | Certification Cycle | Total PDUs Required | Education Minimum PDUs | Giving Back Maximum PDUs |
| --- | --- | --- | --- | --- |
| PMP | 3 years | 60 | 35 | 25 |
| PgMP | 3 years | 60 | 35 | 25 |
| PfMP | 3 years | 60 | 35 | 25 |
| PMI-PBA | 3 years | 60 | 35 | 25 |
| PMI-ACP | 3 years | 30 | 18 | 12 |
| PMI-RMP | 3 years | 30 | 18 | 12 |
| PMI-SP | 3 years | 30 | 18 | 12 |
| CAPM | 3 years | 15 | 9 | 6 |
These are detailed in the Continuing Certification Requirements (CCR) Handbook, so it's worth getting a copy of that from the PMI website.
If you are close to your recertification deadline, read my guide on how to quickly earn PDUs for renewal.
PDU categories
There are two categories of PDU:
Education PDUs
Giving Back PDUs
Education PDUs
Education PDUs are those earned from formal and informal learning across the three areas of the PMI Talent Triangle: Ways of Working, Power Skills, and Business Acumen.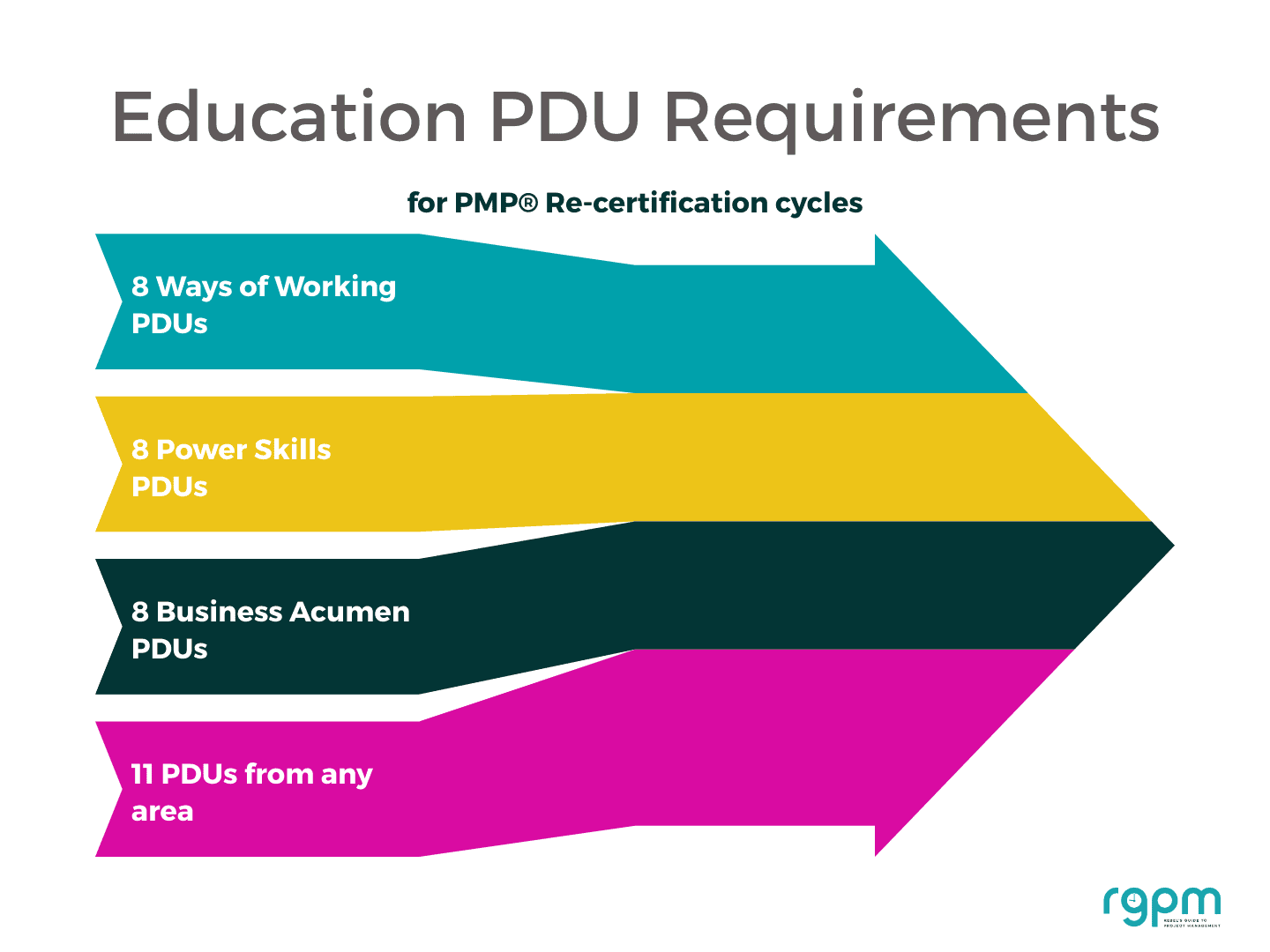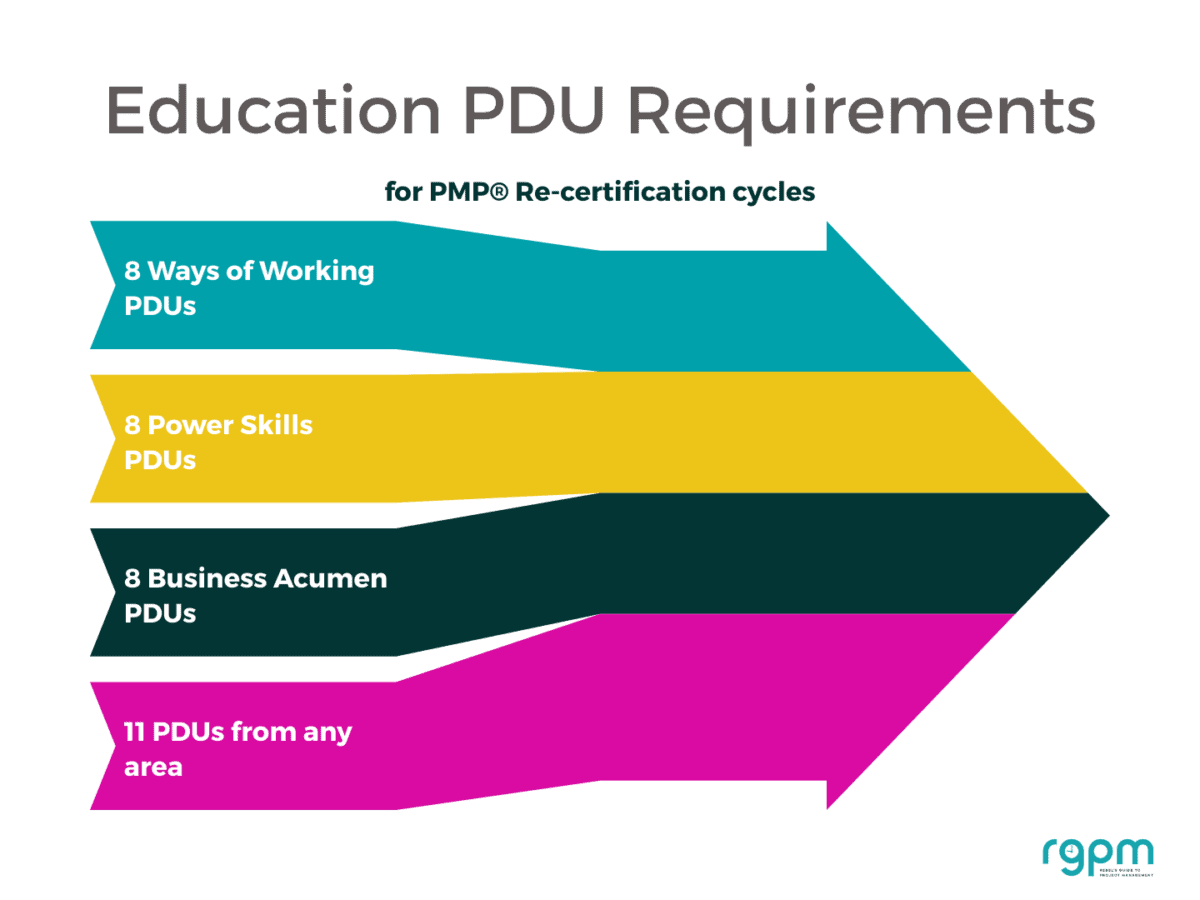 Examples of ways to earn Education PDUs include:
Taking a course in-person
Attending an online course, training session either live or as self-paced learning
Attending a PMI Chapter meeting or PMI event where there is an educational session
Self-directed reading
Mentoring or other structured professional discussions with your colleagues and network e.g. lunch and learn meetings.
| Certification | Technical PDUs Required | Leadership PDUs Required | Strategic PDUs Required | Remaining PDUs from any Talent Triangle Area |
| --- | --- | --- | --- | --- |
| PMP | 8 | 8 | 8 | 11 |
| PgMP | 8 | 8 | 8 | 11 |
| PfMP | 8 | 8 | 8 | 11 |
| PMI-PBA | 8 | 8 | 8 | 11 |
| PMI-ACP | 4 | 4 | 4 | 6 |
| PMI-RMP | 4 | 4 | 4 | 6 |
| PMI-SP | 4 | 4 | 4 | 6 |
| CAPM | 2 | 2 | 2 | 2 |
Giving Back PDUs
The Giving Back category of PDUs are those earned from contributing to the profession and expanding your horizons through volunteering.
Examples of ways to earn Giving Back PDUs include:
Doing your day job
Sharing your knowledge through publishing articles, podcasts, videos on your own website, your company website or a community platform
Giving a presentation at an event
Teaching others.
Maximum Requirements
| Certification | Working as a Professional | Volunteering & Creating Knowledge |
| --- | --- | --- |
| PMP | 8 | 17 |
| PgMP | 8 | 17 |
| PfMP | 8 | 17 |
| PMI-PBA | 8 | 17 |
| PMI-ACP | 4 | 8 |
| PMI-RMP | 4 | 8 |
| PMI-SP | 4 | 8 |
| CAPM | 2 | 4 |
Download the CCR Handbook from the PMI website for a complete step-by-step breakdown of what you need for your particular circumstances.
How to maintain multiple PMI certifications
Did you realize that if you've got multiple certifications, your PDU activity can count for each one?
That's a huge bonus! You don't have to earn brand new PDUs for each certification. Simply do some professional development that earns you credit across your portfolio of certificates.
Make your PDUs do double duty supporting you for all your credentials!
Remember to report PDUs against all your relevant certificates in the CCR.
Power Skills and Business Acumen PDUs count for every certification you hold.
Ways of Working PDUs can apply to more than one of your certifications as long as the subject is relevant. All Ways of Working PDUs count towards Project Management Professional (PMP)® maintenance, even if they are in a subject that feels more aligned to a different certificate, like the scheduling or risk credentials.
OK, now we've got that out of the way, let's look at how you can boost your PDU count as quickly and easily as possible.
15 Easy ways to earn PDUs
Here are some simple ways to earn PDUs for your PMI re-certification cycle. Many of these are free ways to get PDUs. Others are simple to do but come with a cost. There are loads of eligible activities to choose from, so let's get started!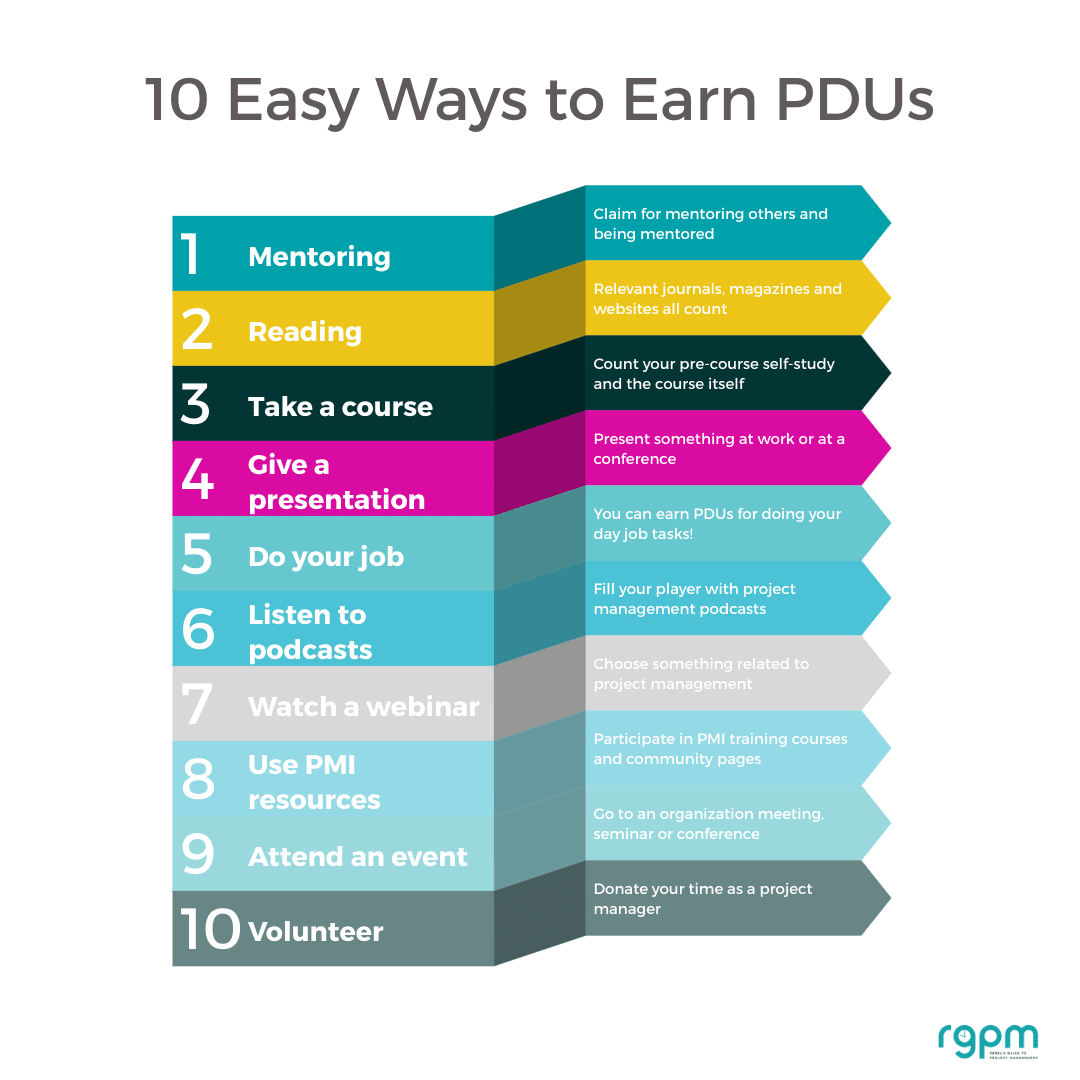 1. Do your job
Did you notice in the tables above that you can earn PDUs simply for doing your job? That's got to be the easiest way to get started on your PDU total.
If you are working in any kind of project delivery role, PMO role, or similar in any industry, you can count some of your professional service working hours towards the maximum requirements for Giving Back.
You can use a copy of your job description as part of your evidence for this type of PDU claim.
You can't claim a lot this way, so the best approach is to learn how to find time for continuous development as part of your regular schedule.
2. Claim for mentoring
Whether you mentor others or are being mentored, you can claim that time as it is a structured professional discussion. You are working as a practitioner, so you've definitely got something to share with others.
Don't have a mentor? I can help with that!
More formal coaching arrangements also work – record the hours you spend coaching others or receiving coaching. Talk to your manager to find out what options are available to you funded by your company.
3. Give a presentation at work
If you take a training course or attend a webinar, offer to give a 15-minute summary version to your team at the next team meeting. That's 0.25 PDUs right there for knowledge sharing! Plus any time it takes you to prepare the presentation.
This is a simple way of earning PDUs for CAPM as it doesn't require anything special to make happen.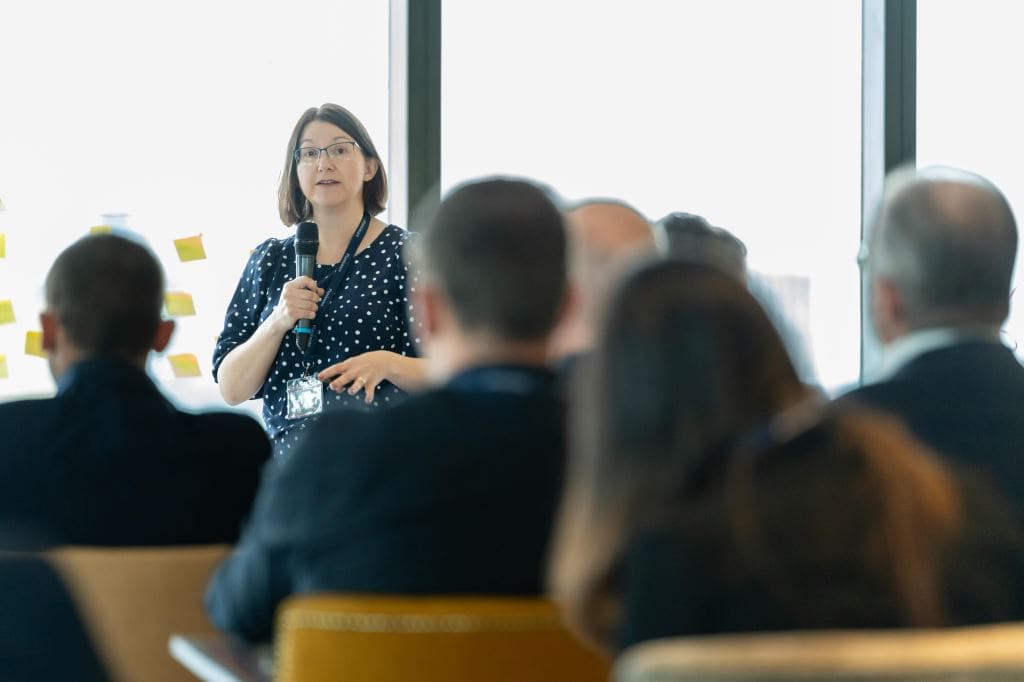 4. Claim pre-course work and homework
If you are doing an online or in-person training course, you'll probably be sent some pre-course work or assignments to do outside of class time.
You can claim the time you spend on reviewing the course material as self-directed learning. That's on top of the hours you spend actually in the course itself – more on that later.
5. Listen to The PDU Podcast
This is honestly the easiest way to earn those PDUs. Sign up for The PDU Podcast. Get 60 relevant PDUs delivered to your device and watch them when you need them. Get your PDU certificate and enter the info into the CCR system.
It's easy because then you've got all the PDUs you need for the whole renewal cycle at a low price per PDU, so you can rest easy. Also, you get a breakdown of exactly which webinars cover what Talent Triangle areas, so you don't have to worry about working out what episode aligns to which Education section.
There are various different products depending on how many PDUs you need. I've used this product, listened to many of the podcast episodes and even been in some of the episodes! From my experience, this is a great, reliable way to earn PDUs backed up with excellent customer service.
Below you can see the options and choose the best product for your needs. Personally, I'm a fan of the Power Skills package because earning Power Skills PDUs is trickier than getting the Ways of Working PDUs.
6. Go to a (relevant) meeting
You don't have to be a PMI member to go to a Chapter meeting. And with more and more Chapters offering webinars online, you may find it easier than ever to get to an event.
Typically, PMI will only let you claim 1-2 PDUs for organization meetings per certification renewal cycle, so review the upcoming calendar for your local Chapter and see what events are coming up. Choose something that sounds interesting!
Do check first if there is a fee: some Chapters offer events free to members and charge non-members. You might decide it's worth joining the Chapter if the events look good enough.
7. Take a course
The easiest way to earn a lot of PDUs in one go is to take a class. This is a particularly good option if you hold more than one certification because you can break up the PDUs and use them to count towards the various re-certification requirements.
Online, self-paced video courses are good because you can fit them in around your work responsibilities, but any project management training will count.
In fact, any relevant management or leadership or business skills training counts. I have taken the IBM Project Management Certificate but also the Google Digital Marketing certificate, a coaching course and some AI training — it all counts.
I use the Coursera app on my iPad so I can study on the go and it lets you download video lessons so you can work even when you don't have an internet connection. Check out my favorite project management courses on Coursera.
I can also personally recommend the UVA Darden course if you want to improve your project planning, scheduling and tracking.
Do in a day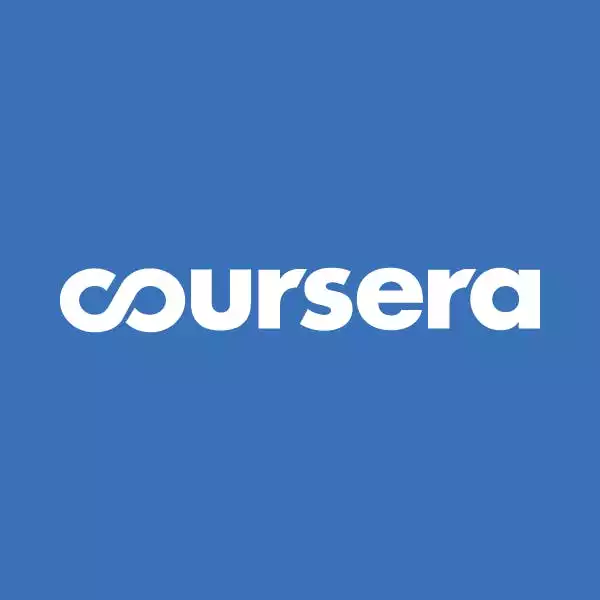 Fundamentals of Project Planning and Management
A great short course from UVA Darden covering the basics at a good level. Best for project managers with some experience who want to improve their planning and project control.
See the course
We earn a commission if you click this link and make a purchase, at no additional cost to you #ad
If you prefer in-person learning, look into what your local community college is offering as evening classes or weekend study.
8. Reading
Membership of professional bodies normally comes with a journal or magazine. You can claim time for reading that, and heck, even this website!
Books also count, and there are some excellent project management books out there.
Just remember to write down what you learned and what you read, so you have an evidence log if you need to submit more information to PMI.
9. Watch a webinar
Get started with the webinars here:
That's at least a couple of free PDUs for you!
Online video is a simple way to learn new things, and it's something you can fit into your lunch break at work. It's also a good way to boost your leadership skills, as you'll often find live and on-demand webinars covering leadership topics.
10. Contribute to a wiki
If you already have a Wikipedia login, you can start at the biggest wiki in the world and contribute your project management knowledge to that.
Or go small and contribute to the projectmanagement.com wiki, sharing what you know.
Perhaps you even have an in-house wiki for your team – that counts too.
11. Host a lunch and learn session
One of my favorite things to do at work was hosting the lunch and learn sessions. I curated a series of webinars over about a year. Project delivery professionals from all over the business joined the webinars (or watched the replays) over lunchtime.
It was surprisingly easy to organize in-house. You don't need external speakers. Ask for volunteers to talk about what they learned on a project, or to do a deep-dive into something that went well (or not).
Or simply pull up an article on your favorite PM website, or a case study in a magazine and talk about what you would do in that situation.
I emailed the heads of departments about my lunchtime webinars and asked them to forward my message on. Then anyone who wanted to join the webinars could. I simply sent out a calendar invite to the people on the list.
You can claim PDUs for organizing the event and also speaking at it.
12. Spend time on ProjectManagement.com
You can earn PDUs for contributing to the community or watching videos. ProjectManagement.com is a website owned by PMI, and I think of it like the community wing. It's packed with discussions, blogs, and other types of user-generated content, and it has a vast library of user-submitted templates.
There's a huge selection of project management topics to browse.
Create content and join in! Write a blog post, contribute to a discussion, take a poll or a quiz, and start counting your hours.
13. Volunteer
Personally, I don't think that volunteering is an easy way to earn PDUs. It's a lot of work and while it's very rewarding, it's not something to commit to without understanding what it involves.
Talk to your local project management or business organization first and see what volunteer opportunities there are. It's free – and volunteer work will often get you into big events for free – but it's not always 'easy'.
However, if you have plenty of free time and live or work close to where your local Chapter hosts meetings, then it might be an easier option for you. It's also a great way to build a network of colleagues and make friends in the profession.
You'll also get experience in different types of project and event management which might open doors in your career later.
14. Take a PMI e-learning course
PMI have some video-on-demand learning courses, including some that are for free, like this introduction to Agile course.
PMI changes its offerings all the time (goodbye, PMI Edge) and right now there are 2 free courses on the PMI website that are going to give you PDUs: the PMI Kickoff badges.
Free training!
Kickoff from PMI
An excellent free beginners project management course that comes in Agile and Predictive versions. Perfect for accidental project managers and people needing a structured approach to project work for the first time.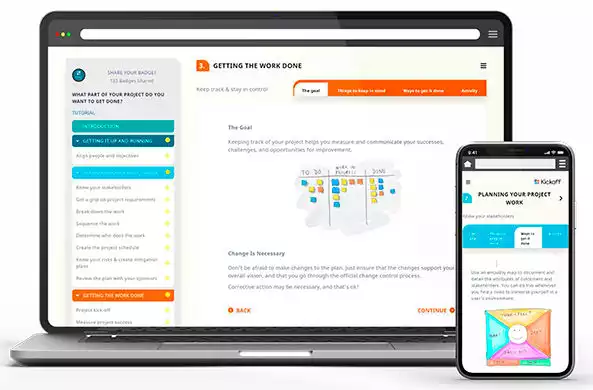 We may earn a referral fee if you sign up #pmiaffiliate #ad
If you want a simple way to quickly earn PDUs, paying for them is definitely an easy route and there are plenty of paid training options like the Wicked Problem Solving course which is brilliant.
Opportunities that offer you badges, quiz results, certificates and so on are great because they give you evidence that you can easily refer to if your development record is ever audited.
15. Study for your next certificate
If you are already in the progress of studying for another certification or project management exam, that study time counts.
For example, if you study for the PMI-ACP using my recommended PMI-ACP prep course, you can record the time you spend on learning towards your PDUs for other certifications – as long as the content studied meets the requirements.
Study time doesn't only have to be for PMI certificates. You could count training towards Scrum Master or other industry certificates too.
Extra ideas for earning PDUs
Finally, here are a couple of extra ideas for earning PDUs. These ones don't count in my book as 'easy' but they are certainly doable if you put the effort in.
You can create new content. That's anything from an article in your company newsletter (as long as it is about something to do with project management) through to delivering a keynote speech or writing a book.
The easiest way to get started is to write some articles and share them on LinkedIn.
I don't think that creating content for the project management community is particularly easy either, especially if you are new to putting yourself and your ideas out there. But if you want to improve your public speaking or corporate writing skills, then it's definitely something you could do.
How to claim PDUs
All PDU claims are done via the CCRS system on the PMI website. Log on there and input your details. If you've undertaken some learning with a recognized PMI firm, they will give you a certificate or code to enter into the system.
Tip: I recommend you put a recurring calendar appointment in your diary to update the CCRS system every three months at least. Then you'll be motivated to do it and have an up-to-date record of what professional development you've already done.
PDU FAQ
How long are PDUs valid?
PDUs are valid for the re-certification cycle you earned them in (every 3 years). Once you have claimed the PDU for a re-certification cycle, you need to earn new ones to cover you for the next 3 years.
How many hours is a PDU?
A PDU equals one hour of professional development time. It can be spend doing a variety of learning activities. You can also claim PDUs in 15 minute increments if your learning timeslot goes over one hour e.g. claim 1.75 PDUs for a webinar that was 1 hour 45 minutes long.
How can I get free PDUs?
You can definitely get free PDUs for PMP renewal this year. Earn free PDUs from doing your job, listening to podcast episodes, volunteering, reading relevant materials and contributing to the profession, amongst other ways.
Next steps
Ready to start collecting those PDUs to maintain your active status? Here are your next steps:
Download the CCR Handbook and familiarize yourself with the requirements.
Sign up to The PDU Podcast
Register on ProjectManagement.com and put 30 minutes per month in your diary to contribute to the discussions, read the content etc
Start collecting supporting documentation, PDU claim codes and evidence to back up your certification renewal.
Pin for later reading