Best PMI-ACP Exam Prep Courses for 2023
This blog is reader-supported. When you purchase something through an affiliate link on this site, I may earn some coffee money. Thanks! Learn more.
Read our review guidelines.
Short on time? In my opinion, the best PMI-ACP exam prep course is the Agile PrepCast. With that and PMI membership (to get a free PMBOK® Guide and Agile Practice Guide), you'll be on your way to exam success.
Are you aiming to achieve your PMI Agile Certified Professional (PMI-ACP)®? Then you'll be looking for a course that will give you exam confidence and fits the way you want to study.
I've rounded up the best PMI-ACP training courses below based on my knowledge of the industry and working with providers and students as a project manager and trainer. (Note: I'm not an agile trainer, but I am a Fellow of the Association for Project Management and I've got a lot of experience reviewing training courses – and I've taken plenty of them myself too!)
Keep reading for my analysis and reviews of the best PMI-ACP online training that will help you earn your agile certification and pass the test on your first attempt!
The courses
Agile PrepCast
Velociteach
Joseph Phillips
I've prepared a summary comparison table for the study materials below, with detailed product reviews afterwards, so read on for all the info!
Comparison table
| | | | |
| --- | --- | --- | --- |
| Course | Agile PrepCast | Velociteach | Joseph Phillips |
| Rating | #1 | #2 | #3 |
| Website | Agile PrepCast | Velociteach | Udemy |
| Price | $329 | $388.80 | $119.99 |
| Guarantee | 90-day | exam pass | 30-day |
| Hours of instruction | Live Feedback™ for questions with the exam simulator | 2 days live training | none |
| Approved contact hours | Yes | Yes | Yes |
| Student support | Email and forum | 1:1 support until you pass the exam | none stated |
| Access duration | 90-day | 6 months | Lifetime |
| Sample exam questions | Yes, if you buy the Elite or Elite Plus | Yes | Yes |
| Suitable for PMI PDUs | Yes | Yes | Yes |
| Suitable for study groups? | Yes | Yes | Yes |
What to look for in a course
If you are considering this training, you probably work on agile projects already (you'll need to be able to evidence your agile experience when you apply to the Project Management Institute). That might mean some of the course topics sound quite basic as you've already got experience in them.
When you are looking for PMI Agile Certified Practitioner Exam course, you'll want to make sure it covers:
Agile methodologies
Agile principles
Agile practices
Agile frameworks
Continuous improvement
Agile teams, team performance and stakeholder engagement
And everything else mentioned in the Exam Content Outline which you can find on the PMI website.
In addition to covering the syllabus, look for courses that will also support you through the application process, beyond providing the contact hours certification as part of the eligibility requirements. For example, some providers include modules on how to apply and prep mentally for the test, as well as offering practice questions and case studies to help you get into the agile mindset required to do well on the exam.
Note that none of the courses below include your exam fee. You will still need to pay for and book your exam. I recommend that you become a PMI member to get a cheaper exam fee.
1. Agile PrepCast
The Agile PrepCast is a tried-and-tested online training course that I've used in the past and been impressed with. It's a robust, engaging online course, although my personal opinion is that the slide formats and colours are dated.
I liked the real-world examples. Presented by Cornelius Fichtner, the course is straight to the point with no fluff.
This course takes the top spot for me because I can personally vouch for it. It's a good price, it's comprehensive and you really will leave it understanding the world of agile as well as how to pass the exam. You'll feel like one of the pro agile practitioners after taking this course!
Pros
It's really comprehensive with 16 modules. You don't need an extra study guide (beyond the required reading of the PMBOK® Guide and the Agile Practice Guide) or to wade through all the recommended agile reference books that PMI suggests.
Other advantages include:
There are 21 hours of video instruction (at least) so you can easily feel confident you meet the requirements.
You get a certificate for the 21 contact hours, so no worries if your application gets audited.
There are 3 versions depending on what you need: Basic, Elite and Elite Plus. The Basic course includes the training materials. Elite comes with 6 practice exams via their test simulator and Elite Plus has some study guidebooks that literally form your study plan.
There's a really active student online forum where you can ask and answer questions as well as learn from other people's experiences, as students regularly come back and share their exam prep journey.
Cons
If you aren't self-motivated, you won't get through this training! You do have to make a study schedule and dedicate the time to getting through the content (if you upgrade to the Elite PLUS package, it comes with a week-by-week study guide).
The other thing to note is that the training is longer than strictly necessary for the exam requirements. You'll get a full understanding of the different agile approaches and how to apply them, but be aware other courses are shorter. You'll have to decide if you want a comprehensive overview of the material to boost your confidence and give you real skills, or a course that might be 'thinner' but would still do the job.
Other disadvantages are:
There are no captions on the videos. This could be an issue if you routinely switch on subtitles, for example if you are studying in a noisy area without headphones.
You can't download the slides – I understand the intellectual property implications here and that the company are protecting their assets. Not being able to download the slides doesn't matter to me. I take my own notes, which is a better learning approach for me anyway as it helps me remember.
Best for
Project managers who are motivated and can create their own study plan (or who are happy to use the StudyCoach guidebooks as their plan – but you have to be able to stick to the plan!). If you don't think you have the commitment to self-study, then the next course is going to be a better fit for you.
Recommended
The Agile PrepCast
A full PMI-ACP exam prep course. Self-paced with video training modules, you'll quickly be on your way to your agile certification. We love this course from respected trainer Cornelius Fichtner and it's a cost-effective way to prepare for your exam. Upgrades available to add on the exam simulator and study guidebooks.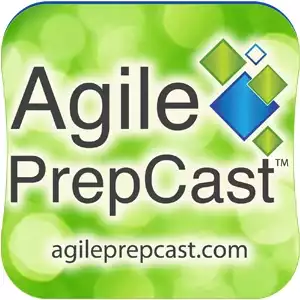 We earn a commission if you click this link and make a purchase, at no additional cost to you #ad
2. Velociteach
I think Velociteach used to offer an online PMI-ACP exam prep course as I sometimes see that mentioned online in old articles. However, the last time I checked as I was putting this review article together, they don't have a self-paced version of their training. They do, however, have an online, live-taught class.
The Velociteach PMI-ACP live class is comprised of 16 contact hours in class and additional homework assignments completed outside of class. You make up the other required contact hours with their practice test material, spending about half of the actual time in taking the mock exam and the rest in reviewing all of the explanations that accompany the practice test.
The Velociteach class and practice test hours have been accepted for many years by PMI for the PMI-ACP application, so you can be confident your pre-requisite hours will be OK.
Pros
This is a boot camp with additional materials, so it's perfect if you want to blitz all your study requirements and get through the training in a short period of time.
Other advantages are:
The live instructor set up means you can ask questions and learn from your instructor as well as peers on the course.
The whole package covers the 21 contact hours you need for the PMI-ACP.
You get a copy of The PMI-ACP® Exam: How to Pass on Your First Try by Velociteach CEO Andy Crowe, which is one of the best books out there.
It includes exam simulator-style test questions so you won't have to buy any other resources (apart from the Agile Practice Guide/PMBOK® Guide if you are not a PMI member).
They offer a full refund if you are unable to pass the exam (there are criteria to meet for this, including going through their study plan after you fail first time).
Cons
You have to take time off work (if you are working) to do the classes. Plus they only run during US office hours. I think this could be an advantage if you live outside the US time zone and can do some work and then join the online lessons. You'd end up taking less time away from work and I do know people who preferred to do this to maximize their personal time.
However, it's HARD. That's a lot of learning and working to fit into 48 hours.
Other disadvantages include:
The online learning is only part of the package. You have to put in the rest of the training hours outside of the classroom element.
As it's a live course, it's only available on certain days.
It's expensive. But you get what you pay for – this course includes live instruction.
Best for
In my opinion, this course is a good choice for people who have some agile experience and want to quickly rack up their contact hours for their PMI-ACP application, and learn the theory and exam skills required to pass.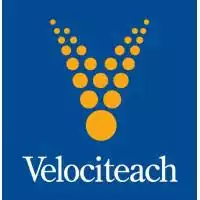 We earn a commission if you click this link and make a purchase, at no additional cost to you #ad
3. Joseph Phillips on Udemy
All of Joseph Phillips' courses on Udemy get good student reviews. I confess to not having taken any myself, but I think I've seen enough feedback from project managers I have spoken to and reviews to be able to comment, in comparison to the courses above. Nearly 36,000 students have taken the course at the time of writing!
Pros
Joseph Phillip's PMI-ACP Exam Prep Success course is an on-demand course with 39 hours of video instruction.
It's cheap. Udemy nearly always has special offers so if you time it right, you can get this course at a low cost.
It offers the 21 contact hours required to apply for the exam.
It includes support on how to apply for the exam.
The videos have captions in 5 languages! Great if English is not your first language or if you prefer to have subtitles on.
It includes a practice test.
You can gift the course to someone else – perfect if you already have an account on Udemy and are providing training resources for your team.
Cons
Given that the course is advertised as having only 13 hours of video instruction, you'll have to make up the rest of the 21 hours yourself using the practice test and other materials.
Another point to note is that this trainer is no longer a PMI approved education provider, despite the preview video saying that the company is part of the REP scheme. In fact, a lot of small training firms stopped being part of the approved provider scheme when PMI changed it.
However, there is no obligation on any student to take a course from an approved provider, or for your PDUs to come from approved providers. You'll simply have to collate your evidence, submit your contact hours (or PDUs) 'manually' and log them that way.
Take notes of what you learn and be prepared to evidence your contact hours if necessary, for example, if your application is audited.
If you find the pace too slow, you'll have to speed it up. I played the preview materials at 1.25x speed to get through the material at a fast pace.
The slides don't look hugely inspiring from the course preview materials I reviewed. They are text-heavy. However, Joseph Phillips is an engaging presenter. You could easily play the videos without watching them for the most part and use them more like an audio course, diving into the materials when there were concepts you wanted to review.
Best for
Project managers on a budget, who are prepared to self-study and put in the hours themselves. You may find that you need additional materials like an exam simulator in order to feel fully confident for the exam, although many students in the Udemy reviews say
Final thoughts
If you have already taken the Project Management Professional (PMP)® exam, then you might find the content of any of these courses a bit repetitive. Some of the basics overlap between the PMP and PMI-ACP content, as you would expect. That's not really a big problem; simply use any parts that feel overly familiar to you as an experienced project manager as a refresher.
You can also count your PMI-ACP studies towards the PDU requirements for your PMP recertification – double win!
If you are a Scrum Master, then you'll probably find these courses easy because you live and breathe agile project management every day. There might be some PMI-specific things to revise to help you get through the exam, but the agile methodology stuff and basic principles will not be new to you.
Other essential PMI-ACP exam prep materials
Once you've chosen a course, you will also want to look at a few other resources to help you get exam confidence.
Successful students tend to use an exam simulator for test practice and study guides (books) to help reinforce what their course has covered.
Go here next:
Best PMI-ACP exam simulators (coming soon!)
Whichever materials you choose, good luck with your studies!