Best PMI-ACP Exam Prep Books
This blog is reader-supported. When you purchase something through an affiliate link on this site, I may earn some coffee money. Thanks! Learn more.
Read our review guidelines.
Short on time? Pick one book to supplement your PMI-ACP studies. I would suggest it's User Stories Applied: For Agile Software Development by Mike Cohn.
Are you aiming to achieve your PMI Agile Certified Professional (PMI-ACP)®? The most successful students also include reading a range of PMI-ACP books in their exam prep, as well as a training course, just as that little bit of extra comfort.
It's also useful to have books to carry around with you for reference when you can't access your training materials. Plus, authors tend to have a different way of presenting information, so if you couldn't grasp the basics from your training, you'll get a different take on the topic from a deep dive into the topic from a book.
Below, I list the best agile books for your certification studies. These are guides that support your learning but also help you go deeper into the world of agile. They all feature on PMI's exam reference materials list.
I believe you won't need to read all of the books on the agile exam reading list, so pick one or two that suit your budget and your learning style. Alternatively, choose books that fill in your gaps. For example, if you've got loads of experience with Kanban, it's not worth spending time on Kanban in Action (Marcuse Hammarberg and Joakin Sunden). Instead, you would probably get more use out of investing your reading time in User Stories Applied: For Agile Software Development (Mike Cohn).
Note that they aren't exam study guides i.e. they are not designed to help you get through the syllabus. If you're looking for those, check out my list of the best agile study guides.
Recommended
The Agile PrepCast
A full PMI-ACP exam prep course. Self-paced with video training modules, you'll quickly be on your way to your agile certification. We love this course from respected trainer Cornelius Fichtner and it's a cost-effective way to prepare for your exam. Upgrades available to add on the exam simulator and study guidebooks.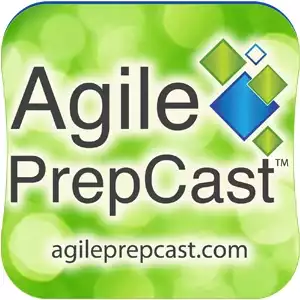 We earn a commission if you click this link and make a purchase, at no additional cost to you #ad
List of the best PMI-ACP books
I read and review a lot of books, so I feel confident recommending these to you! I also speak to a lot of authors and have met many project management trainers over the years.
Keep reading for my analysis and reviews of the best PMI-ACP prep books that will help you understand agile methodologies and earn your agile certification.
1. Effective Project Management: Traditional, Agile, Extreme by Robert K. Wysocki
Robert Wysocki came up with my favourite definition of what project management is, that I use in most of my training courses.
Despite having one of the most boring covers, this book published by Wiley is in its 8th edition, which shows how much of an impact it has had, and how relevant it still is today. Part 3 of the book covers agile and hybrid project management in complex settings, and there are a couple of case studies in appendices to further help you understand how the methods work in real life.
The first sections of this book cover the more traditional project management approaches, so you'll be able to easily compare and contrast. Good for people who have come from a predictive, linear project management background and who want to take their first steps into understanding the complex world of iterative project management.
2. Agile Project Management: Creating Innovative Products by Jim Highsmith
Jim Highsmith is another big name in the agile world, so I would recommend this book as a guide to agile product delivery.
It is a bit old, and even the most recent edition has been around for a while. However, it covers all the important stuff, organized around the topics covered in the agile manifesto. Chapter 5 covers the agile project management model and then the rest of the book covers the process and project lifecycle in detail, with chapters on governance, scaling and performance measurement.
3. Agile Practice Guide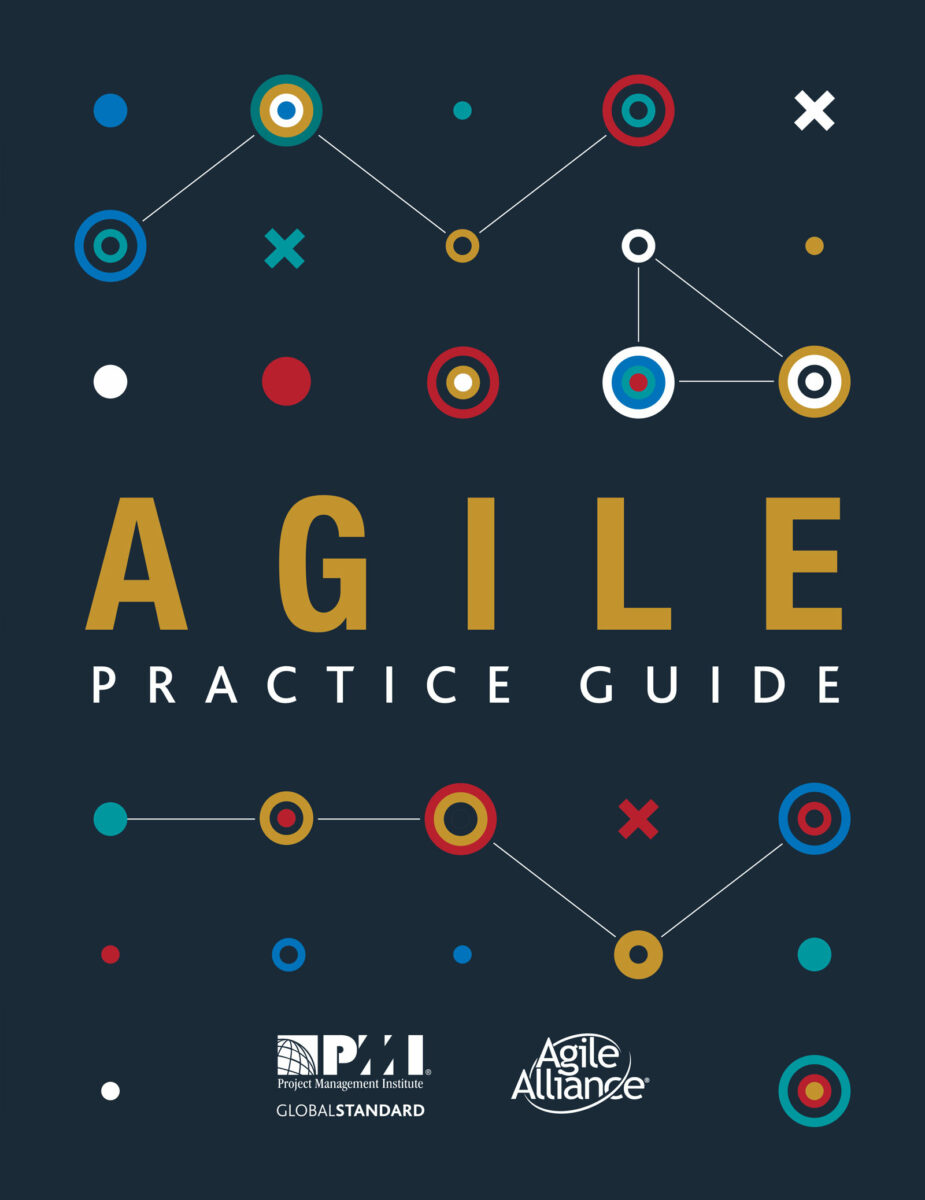 You can't take the agile exam without having a detailed knowledge of what's in this book: it's essential reading! This is also the best agile book for the PMP® exam.
The good news is that it's also pretty easy going once you get into it. If you struggled with the old version of A Guide to the Project Management Body of Knowledge (PMBOK® Guide), then don't worry, I think you'll find this book a lot more accessible.
Bonus: It's free for PMI members! If you aren't a member, join now on the PMI website to take advantage of lower exam fees and a free copy of the Agile Practice Guide pdf.
If you want a hard copy, or you aren't interested in joining PMI, then you can buy it on Amazon.
4. User Stories Applied for Agile Software Development by Mike Cohn
User stories are at the heart of delivering successful agile projects (can I say that? Lots of things are at the heart of agile methods – it's a very lean way of going about delivering results). This book is a deep dive into how to write effective user stories but it's also far more than that.
It talks about working with customers and customer proxies, defining acceptance tests and then goes on to discuss ways of agile estimating and planning how to use those stories in an iteration. It talks about measuring and monitoring velocity during an iteration too.
Part 3 of this book goes on to talk about what might go wrong with user stories and some of the other common 'why are we doing this?' type questions that you might get asked in an agile project management environment. The section on user stories with Scrum is great if you work in a Scrum team.
The book also includes review questions and a set of answers at the back so you can check your understanding as you go.
5. Agile Estimating and Planning by Mike Cohn
Another of Mike Cohn's books that is worth looking at is Agile Estimating and Planning. It has been around for a while but it remains a popular read with agile students. It's a practical guide to estimating and planning projects in an agile environment.
Mike Cohn is cofounder of the Agile Alliance, so you know he lives and breathes what he is talking about. The book feels grounded in reality while addressing the issues facing people trying to plan projects, like having to re-estimate, predict rates of progress, prioritize, split features to try to get to manageable chunks of work, and estimate work that involves multiple teams.
It reads like a step-by-step guide to getting the job done, so if you want to expand your practical knowledge of what it looks like to be part of an agile team, this is definitely the book you'll want on your shelf.
How to choose agile books to support your PMI-ACP exam prep
None of the books I recommend are methodology specific, so they are generally suitable for people working in Scrum, DSDM®, XP, Crystal, FDD or more. You may have to use your professional judgement to see how the concepts would work in your environment if there aren't specific examples in the text for your particular agile approach.
However, for the PMI-ACP exam, I think that generalist view is important. The exam tests your broad knowledge of different agile environments, the agile mindset and values instead of whether you are an expert in Scrumban. So I would choose books that provide a rounded, holistic view of agile principles and how to use them, instead of books that narrowly focus on particular aspects of the agile landscape.
As an agile certification exam hopeful, you'll probably not have loads of time to read around the subject, and you will be able to draw on your personal experience as well. Just pick a book or two and start reading. They are all interesting, and you'll learn something whichever book you choose!
Earn PDUs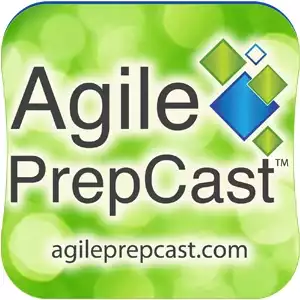 We earn a commission if you click this link and make a purchase, at no additional cost to you #ad
Other essential PMI-ACP exam prep materials
Once you've chosen a book or two to read, you will also want to look at a few other resources to help you get exam confident.
Successful students tend to use an exam simulator for test practice and study guides (books) to help reinforce what their course has covered.
Go here next:
Best PMI-ACP exam simulators (coming soon!)
Whichever materials you choose, good luck with your studies!