Best PMI-ACP Study Guides
(This post contains affiliate links. Read my full disclosure.)
Short on time? The best PMI-ACP exam prep book is PMI-ACP Exam Prep by Mike Griffiths.
You're here because you are planning to take your PMI Agile Certified Professional (PMI-ACP)® exam. Well, you're in the right place! As well as a PMI-ACP training course, the most successful students also include a study guide in their exam prep because those books are designed to help you get ready for the test.
Below, I list the best PMI-ACP study guides for your agile certification studies. These are books that help guide you through the learning material required to pass the test. They are focused on the Exam Content Outline from the Project Management Institute and are written to be a kind of study plan. In other words, you can work through them like you would a course.
There are also recommended reading books that will help you go deeper into the world of agile, and I write about them in this list of the best PMI-ACP books. Today, in this article, we're focusing on exam prep study guides for exam readiness, not on all the deep domain knowledge (although I admit there is some cross over).
Tip: You won't need to read all of these, so pick one that suits your budget and your learning style. Go with that first and then if you find you need supplemental information or you aren't feeling ready for the exam, try another one. You can get them from your local library if you don't want to invest in copies for yourself.
Recommended
The Agile PrepCast
A full PMI-ACP exam prep course. Self-paced with video training modules, you'll quickly be on your way to your agile certification. We love this course from respected trainer Cornelius Fichtner and it's a cost-effective way to prepare for your exam. Upgrades available to add on the exam simulator and study guidebooks.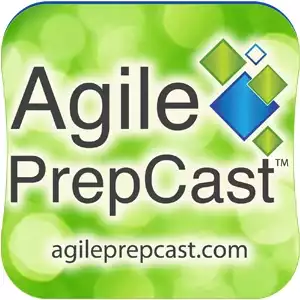 We earn a commission if you click this link and make a purchase, at no additional cost to you #ad
List of the best PMI-ACP study guides
Over the years I have read and reviewed a lot of books, including exam prep books and study guides. So I feel confident recommending these resources to you! I've also met many project management authors and interviewed trainers in my time, so I believe I have a good understanding of what makes a decent, robust resource for helping you pass the test on your first attempt.
Keep reading for my analysis and reviews of the best PMI-ACP exam study books that will help you get ready for your test and prepare you to face the exam confidently.
1. PMI-ACP Exam Prep by Mike Griffiths
Mike Griffiths is instrumental in the agile community and a key contributor to the way the Project Management Institute has shaped its agile offerings over the years. So you can rest assured this is a heavyweight exam prep book that does exactly what it says it does.
Tip: Make sure you are buying the latest version! This one has been updated over the years and you don't want to invest in an old copy.
2. The PMI-ACP Exam: How to Pass on Your First Try by Andy Crowe
My second choice for a book to help you confidently face the exam is this one by Andy Crowe. I like the style and I think it's written from the perspective of someone who delivers a lot of training and spends a lot of time with students. Plus I like Andy Crowe. His style is easy to read, he's personable and he knows his stuff. It's a book that will help you prep for the exam because it covers exam techniques, test strategy and practice questions as well as the syllabus and course contents.
It's accessible, which I think is important, because too many project management books (especially the 'official' ones, if you know what I mean) are difficult to get into.
It includes over 300 exam questions, a giant glossary of relevant terms (which I recommend reviewing in detail) and a section on test strategy so you go into the exam armed with a plan to make the most of your limited time.
Tip: Make sure you are buying the latest version. There are still some old copies hanging about on online. It's fine to buy second-hand, but don't get ripped off with an out-of-date copy.
3. PMI–ACP Project Management Institute Agile Certified Practitioner Exam Study Guide by J. Ashley Hunt
I have read a couple of project management books published by Sybex and I like the layout. They are heavy though, so watch out if you were expecting a pocketbook to carry around with you! I wouldn't use one of their guides to study on my commute, if you see what I'm saying!
It does come in a Kindle edition if you want a version in a format that's more portable.
The book has 10 chapters, each looking at a different aspect of agile, from foundations to Scrum, estimating to execution, team performance to problem detection.
There are also review questions (and the answers) so you can test yourself as you go. The 'exam essentials' sections review the major concepts so you have a quick list of topics that you should understand.
I found the review questions quite easy, and they aren't dynamic in the same way as the real questions are in the exam. For example, in the real test you might find drag and drop questions, diagrams where you have to add the labels, lists to put in order and things like that. This book has the standard multiple choice questions, which are good, but not really enough to prepare solidly for what the exam will be like. I'd suggest pairing this study guide with a PMI-ACP exam simulator as well for extra security.
4. Agile Practice Guide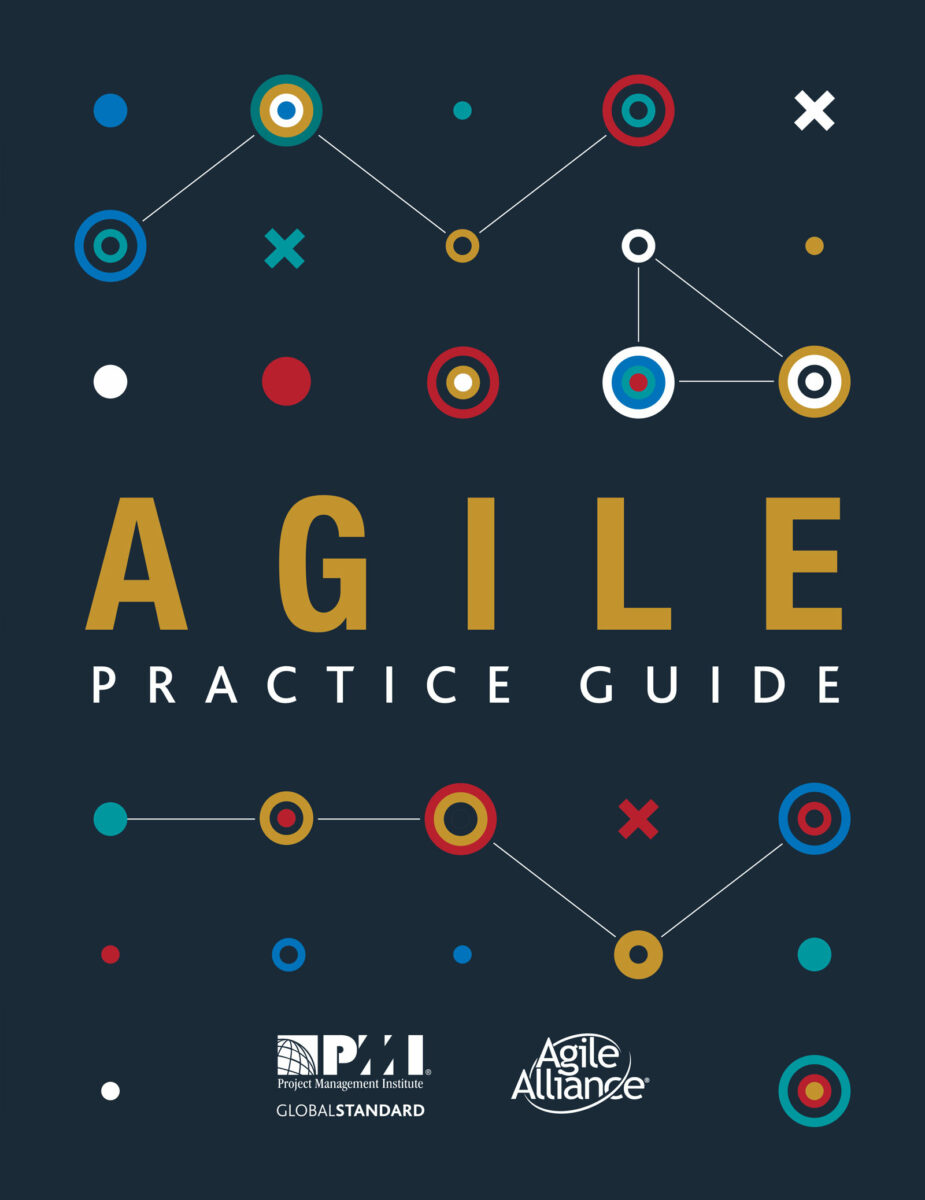 You can't take the agile exam without having a detailed knowledge of what's in this book: it's essential reading! This is also the best agile book for the PMP® exam.
The good news is that it's also pretty easy going once you get into it. If you struggled with the old version of A Guide to the Project Management Body of Knowledge (PMBOK® Guide), then don't worry, I think you'll find this book a lot more accessible.
Bonus: It's free for PMI members! If you aren't a member, join now on the PMI website to take advantage of lower exam fees and a free copy of the Agile Practice Guide pdf.
If you want a hard copy, or you aren't interested in joining PMI, then you can buy it on Amazon.
5. PMI-ACP Agile Certified Practitioner All-in-One Exam Guide by Joseph Phillips
Joseph Phillips teaches many of the most popular PMI Certification courses on Udemy. This is the book that I would say accompanies his PMI-ACP training course, although you don't need to have the course to get value out of this book.
It steps you through the tasks covered in the exam domains with a focus on people and teams – concepts that are critical to understand to get through the test.
It includes 240 practice questions to help you prepare for the exam. There are also tips on how to pass the exam so you can build up a strategy for when you're sitting in front of the computer waiting for the test to start.
6. PMI-ACP Handbook and Exam Content Outline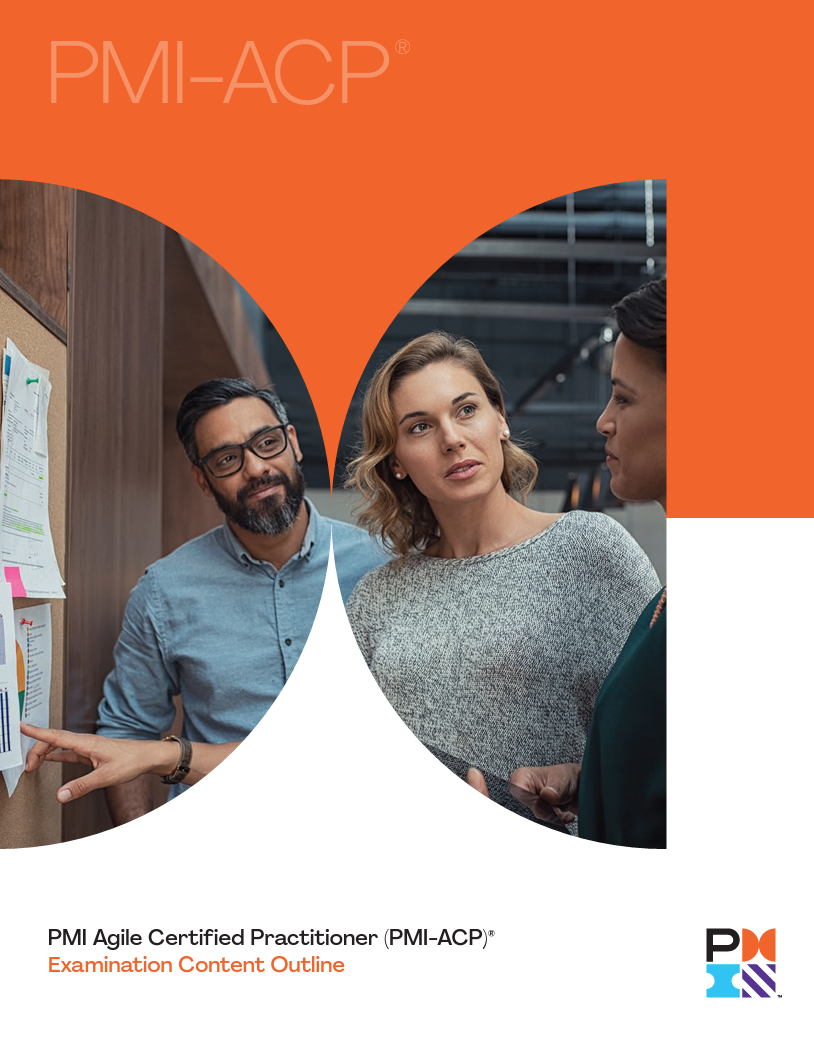 Finally, get yourself copies of the Exam Content Outline and the credential handbook from the PMI website. These are free PDF documents that you can download.
OK, they aren't study guides in the commonly-understood sense of the word, but you will need these documents (and I would also suggest reading the PMI Code of Ethics and Professional Conduct) to round out your understanding of what is expected of you. They will help you mentally prepare for the logistics and processes surrounding the exam.
Other essential PMI-ACP exam prep materials
Once you've chosen a book or two to read, you will also want to look at a few other resources to help you get exam confident.
Successful students tend to use an exam simulator for test practice and study guides (books) to help reinforce what their course has covered.
Go here next:
Best PMI-ACP exam simulators (coming soon!)
Whichever materials you choose, good luck with your studies!