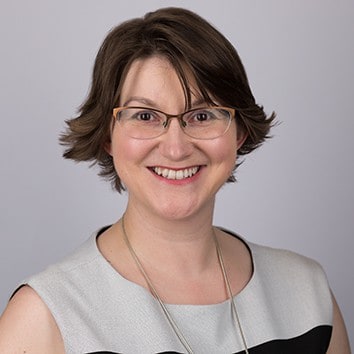 Welcome!
First: Let's Say Hello
My name's Elizabeth Harrin and I have so much to share with you. I started blogging about project management in 2006, the year that I wrote my first book. Aside from writing about projects, I do the work too: I'm a normal project manager with a job just like you. I like to think that gives me insights into what works in real life because I have tried and tested A LOT of things.
You can read more about me and my project management career here. I've written a number of books since that first one, and you can see them all on this page.
Second: Join the Community
The easiest way to stay up-to-date is to join thousands of other project managers and get my newsletter. It's a mix of practical guidance, highlights from the blog and the odd giveaway and freebie too.
You can also hang out in Project Management Cafe, our Facebook group. We have kind-of-regular training videos and sometimes live broadcasts. Mostly we just help each other out and try to get our jobs done.
Got a question? Get in touch.
Third: Let Me Help You Manage Your Projects More Successfully
GirlsGuideToPM.com has been on the web for over 10 years and in that time I've written and curated over 1000 articles on all kinds of topics from Agile to professional networking.
Project management is vast subject area and if it's your first time here (or if you are new to managing projects) I get that it's hard to know where to start. I recommend that you get a cup of tea and then start at the beginning — Only joking!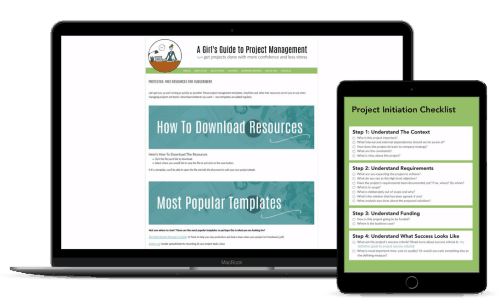 Here are some shortcuts to popular articles:
And don't forget to check out my free template library. (If you're looking for something a bit more all-in-one, done-for-you for project set up, then my Project Workbook & Budget Tracker is what you need).
If you can't find what you are looking for, drop  me a quick note on Twitter or use the contact form to get in touch. I do my best to respond to every comment and email; I look forward to hearing from you!