50 Quick Project Management Tips
Long-time reader Jim Hurst got in touch to share his top project management tips, his list of things he wishes he could try to remember to help him do his job better.
He says, "I've come to realize that I'll never have the project management-role 'nailed' but am a better PM for knowing that and for being reflective."
I can certainly relate to these suggestions (and I love anything that makes reference to NCIS). I see a lot of number 46! I hope you can too. Thanks, Jim, for letting me share the list.
Jim's Golden Rules of Project Management (based on Gibbs, NCIS: "He who herds cats")
There can never be enough communication – communicate, communicate, communicate.
You ALWAYS need a plan (fail to plan, plan to fail).
EVIDENCE, EVIDENCE, EVIDENCE – "CSI project management".
Project MANAGE, don't Project DO = doomed!
Never make any assumptions = project kryptonite.
Always check, check and check again. People forget.
Don't be late. Set the example and keep to it.
Be reflective, even when you know no one else is.
Be wary of the grinning salesmen. Don't trust them!
Get real commitment (quote/dates) from third parties.
Accept sometimes you can be wrong and admit it.
The rule of 5 W's – why, why, why, why and why.
Any overspends need to be agreed upfront.
Project methodology AGNOSTIC, best of breed.
Type up minutes/actions as soon as possible post-meeting or forget.
Book meetings at least 3 months in advance.
Check ALL booked meetings, rooms and attendees.
Remember the historic projects feedback.
Exist somewhere between the Dance Floor and Balcony – in other words, be a helicopter project manager.
Manage the Meeting – one person talking/watch the clock.
Always make time to listen and empathize.
Be prepared – "semper paratus".
Don't waste time, a PM's job is never finished.
Don't put it off until tomorrow, scissor tackle today!
It is your job to HELP people deliver.
"You can lead a horse to water, but you can't make it drink."
Make sure you can find stuff when you need it or you'll waste time later.
You never stop learning.
When you think you know it all, you are further away than you have ever been to it!
Concentrate on the things that matter – rule of 80/20.
Don't forget to say 'well done, thank you' – it costs nothing, literally.
Focus on the original objective. Don't get distracted.
NO surprises are allowed. NO black holes.
Perfect is the enemy of good – Voltaire.
Time spent on contracts is time well spent!
Don't underestimate the value of 'the architect' – BA role.
Always check your Outlook reminders or you'll get chased up!
If you can keep your head while all about you are losing theirs – R Kipling.
Trust yourself, your experience and project to date, to hold the course.
Get confirmation on minutes/actions before meeting.
"If you haven't planned it, you can't control it."
Keep your eyes on the prize/ball!
Best case scenario does not exist.
'The 411' or just the facts – Who, what, where, when, how and why.
Find out the WIIFM or whiff em – what's in it for me.
A task is not done until it's done. Avoid 90% syndrome.
If everything is under control, go up a gear.
It's easy to see, harder to foresee.
Don't be afraid or too proud to ask for help.
A project manager is only as good as his/her team. Defer to their experience/skills.
And a bonus quote:
"Never eat more than you can lift" – Miss Piggy.
How to use these tips
That's a long list and you might be wondering how you can put the quick tips into action. For me, they are more like mantras, things to mutter silently to myself or to remind the team of when things seem like they aren't going our way.
You could print off the list or write down a couple of your favorite quotes, and then refer back to them on a regular basis.
I have another of my favorite tips – Smooth seas never made a good sailor – stuck on a sticker on the front of my notebook. It reminds that when things are tough, I'm always learning.
Another way to use them would be to create a countdown calendar as a team building event, and have a quotable tip as each of the things you reveal.
I have a complete guide to creating a countdown calendar telling you how to create an advent-style calendar with text, images or videos for each day, which is a fun way of doing a week-long team engagement activity or counting down to when a project is going live.
More ideas!
Team Engagement Tactics
Step-by-step instruction guide and training videos on two different ways to engage and have fun with your team! Learn how to create an interactive team map AND how to set up an online countdown calendar.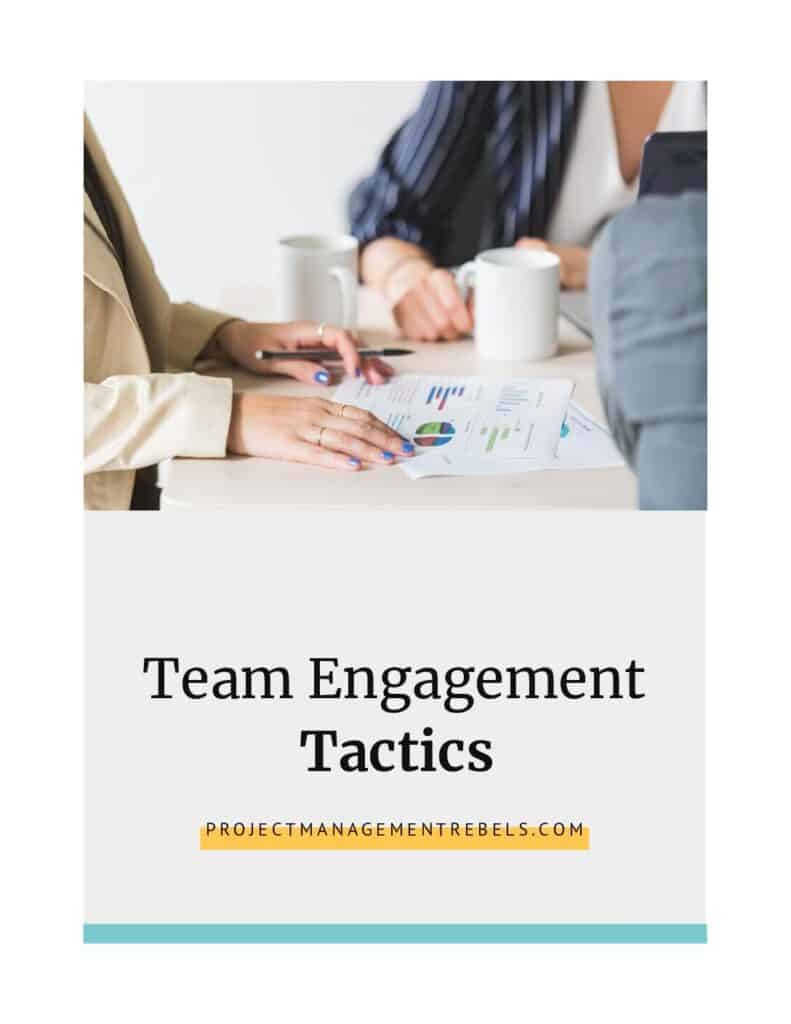 Hope you enjoyed those tips and can find a way to use them with your team.
Pin this list for later: