4 Reasons Project Management Skills Should be a Priority in Early Education
This blog is reader-supported. When you purchase something through an affiliate link on this site, I may earn some coffee money. Thanks! Learn more.
This is a guest article by Brantlee Underhill, Managing Director, PMI, North America
The pandemic of 2020 and beyond has revealed a plethora of urgent needs across various aspects of society. One of those needs that cannot be ignored is the importance of school-aged children feeling a sense of independence and ownership when it comes to their education.
As a working professional, I've always been more effective when I have a routine and schedule to adhere to. It is simply about creating a plan and executing it. As a mom, I realized that doing the same with my elementary school-aged son was going to help both of us be more successful when school and work became virtual in March 2020.
We needed a schedule we could both follow to help manage these new expectations of living, working, and schooling in the same location: balancing the needs of work and family.
Waking up around the same time each day, fueling with breakfast, buckling down for work and school, respecting one another's space, and taking breaks (outdoors if possible) kept us all focused and engaged in our work and school.
Read next: How 6 project managers manage their work/life balance
On the days when we ignored the schedule, frustrations were high, and we exhausted ourselves more than we needed to. It takes discipline to plan the schedule and stick to it.
Assessment data from the Curriculum Associates i-Ready platform and analyzed by McKinsey & Company shows that "Students in their sample learned only 67% of the math and 87% of the reading that grade-level peers would typically have learned by the fall [of 2020]."
By McKinsey & Company's estimates, this equates to a potential of three months of learning loss in math and one-in-a-half months of learning loss in reading.
While we can attribute several factors to these statistics, the fact remains that students only stand to benefit from learning and applying project management skills to their studies: to initiate, plan, execute, monitor, and close. This process is the nature of what project management professionals do every day, and these steps can seamlessly translate to students' coursework at every stage of education.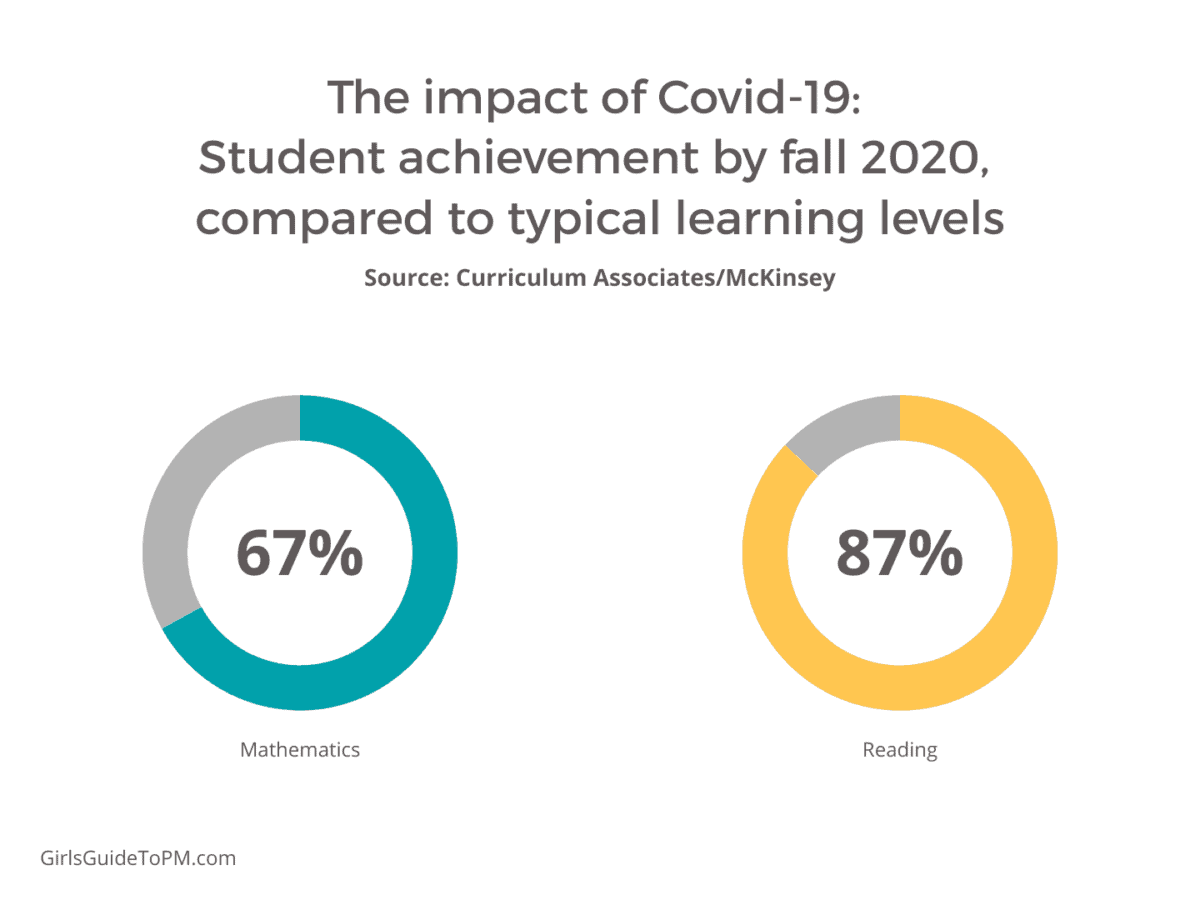 How do we make this a reality?
The education system is already saturated with various curriculum requirements, state tests, and graduation milestones. And equally important, why should this be a priority?
Simply put, students are our future.
If we want to equip the next generation of changemakers — those who, regardless of their role, are inspired and equipped to drive change — with the necessary tools and skills to lead the way in their respective industries, it's critical to prioritize project management in schools right now. These are skills that will serve any individual for life.
Project Management Institute (PMI) understands this urgent need. For more than 30 years, Project Management Institute Educational Foundation (PMIEF) has helped young people on the path to success by incorporating project management skills into their daily lives. PMIEF offers free learning resources, facilitates mentoring programs, and works with youth-serving nonprofits to champion these efforts.
What if this was the norm in schools across the world? What if we provided teachers, school leaders, and curriculum writers with the tools and knowledge they need to guide students on this path to project management in hopes that they not only consider a career in project management, but learn necessary power skills — like empathy, collaboration, and communication — to effect real change in their professional and personal lives?
Schools have been dabbling in project management education: read how schools in Jordan and Poland introduced project management skills to the classroom.
And here's an old-ish video of a UK school's experience of using PMIEF materials in the classroom and what happened afterwards.
Young people are tomorrow's leaders
Youth who learn project management skills are better equipped to become these leaders the world so desperately needs. It's no secret that the most successful and empathetic leaders have experience and expertise in successfully managing projects and teams, so making this a priority in education as early as possible can result in these skills being second nature by the time they are implemented into a professional setting.
You never know, those young people might decide to become a project manager in the future.
While project management is team-centric, it teaches independence
One major difficulty in online learning throughout the pandemic has been students learning to adjust to their workload and assignments without a teacher in the room to guide them through the process. Whether setting up the building blocks to write a research paper or working on a project virtually with a peer, students were forced to navigate these uncharted waters in the blink of an eye.
With the appropriate project management skills as a crucial aspect of their education, students will have the knowledge and confidence to plan and own their work and feel a sense of independence in their studies. They will know what to do when things don't exactly go as planned, to manage and mitigate risks.
Power skills enhance a student's ability to effect change
Our experience at PMI and within PMIEF proves that these power skills are life skills that can truly change lives. It's a domino effect — as students begin to hone these skills, the skills transfer to those with whom they come into contact.
These skills — including empathy, communication, collaboration, and critical thinking — are necessary in furthering the change we wish to see in schools and beyond.
Project management builds community
With the rise of project-based learning, it only makes sense that we teach students how to initiate, plan, execute, mitigate and close projects; these are core project management skills.
One of the benefits of schools that operate in project-based learning is that it facilitates community, much like we see in the project management industry. Allowing students the room for growth in terms of working with others, troubleshooting problems together, and growing as a unit through a shared vision are direct benefits we see in teams centered on project management.
Free resource!
Project Management Toolkit for Teachers from PMIEF
The Project Management Toolkit for Teachers® provides a modular, user-friendly resource that teachers can use to help prepare youth aged 12-18 to be college and career-ready. The materials use a project learning approach to teach students the universal life, learning, and professional skills of project management.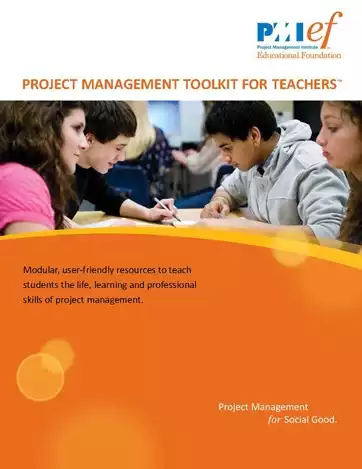 The Project Management Toolkit for Teachers: a free resource
This is a call to parents, to educators, to school leaders, to youth mentors: providing students with project management tools, skills and knowledge can inspire a force of good in future generations, and it starts with those of us who are equipped to set them on their path to success.
And it can start at no cost using the Project Management Toolkit for Teachers, a modular, user-friendly resource that teachers (and anyone who works with youth) can use to help prepare students aged 12-18 to be college and career-ready.
From virtual learning at home to navigating projects with their peers, the door is open to teach students the skills they need to thrive in the classroom and beyond.
Need a refresher yourself on the basics of project management? Check out Kickoff, a free interactive learning course that covers the fundamentals of what you need to know to get your project started and completed the right way.
Free training!
Kickoff from PMI
An excellent free beginners project management course that comes in Agile and Predictive versions. Perfect for accidental project managers and people needing a structured approach to project work for the first time.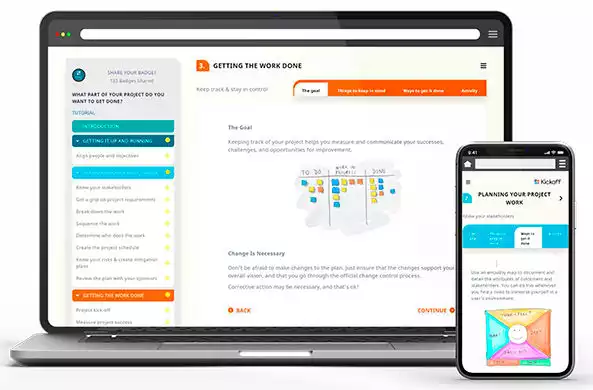 We may earn a referral fee if you sign up #pmiaffiliate #ad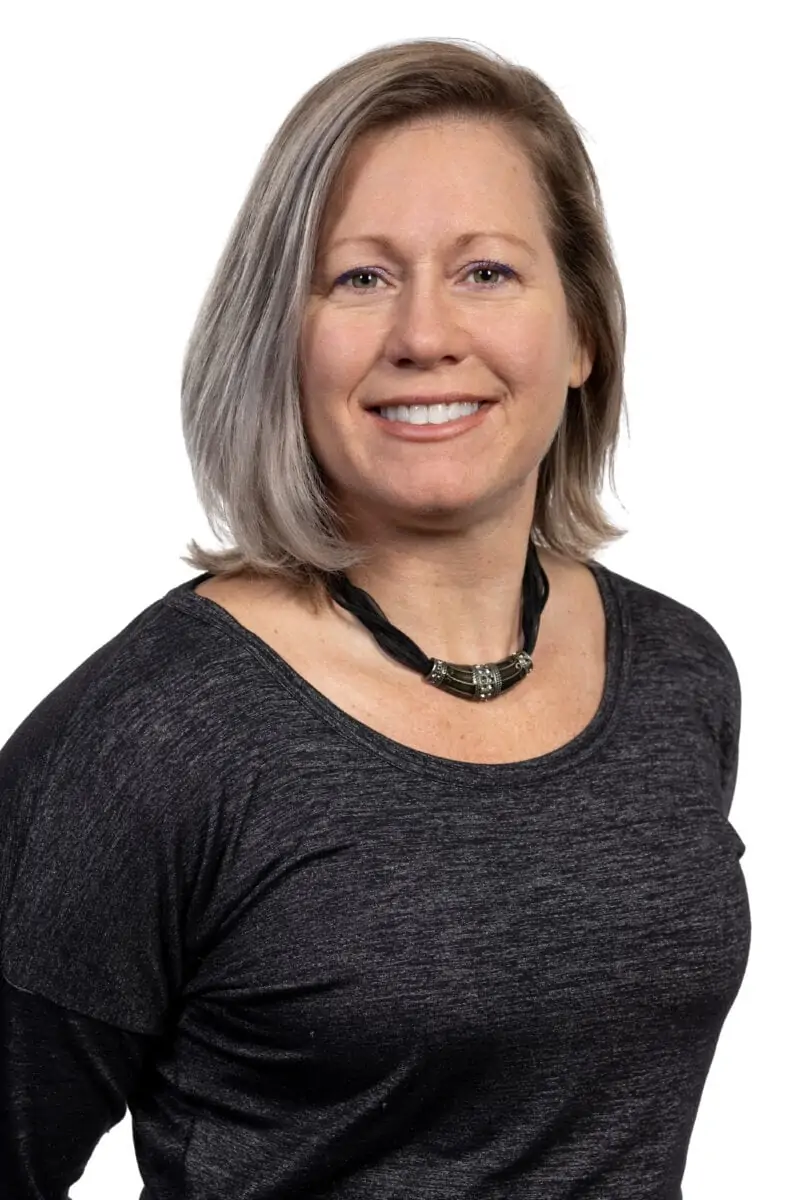 About the author: With more than 20 years of association experience at PMI, Brantlee Underhill now serves as Managing Director, North America. In this role, she's responsible for the North America business plan and performance and will continue in her role as Director of Chapters and Volunteers. She's responsible for the development and direction of our global chapter and volunteer initiatives as we regionalize our approach.
In her almost 22 years with PMI, Brantlee has led chapter and volunteer leadership development creating greater value and engagement opportunities for PMI members around the globe. She has led the establishment of PMI offices in Dubai, Singapore, and Brussels, and oversaw business development planning for regional markets, including Latin America.
Brantlee has a Bachelor's Degree in German, Russian, and Political Science from West Chester University. She's a Certified Association Executive (CAE) through the American Society of Association Executives. Brantlee is based at GHQ.
Pin for later reading: