Project Management Rebels is now open! (We do mentoring differently)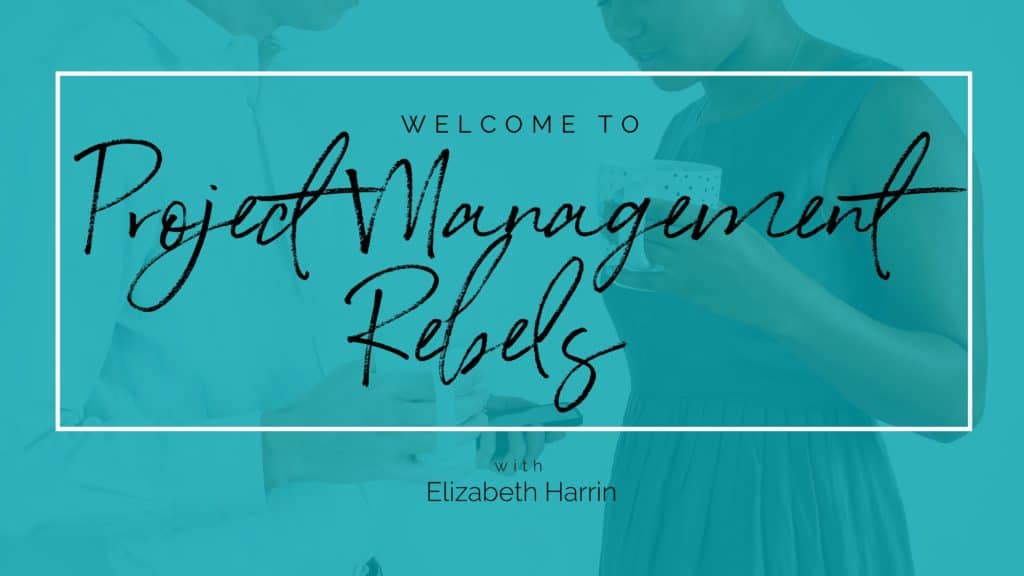 Have you ever thought about where your career is going as a project manager, or why some people seem to be on the fast-track while others struggle to advance their careers?
Getting on in project management can feel difficult, especially when you realise that the training course you did hasn't given the answers for managing a project successfully in real life.
Today I'm going to share three major trends in the area of project management development, and what they mean for you. So if you did the course, got the T-shirt and still feel like it isn't enough then watch this short video or read the summary transcript below!
1. Companies are Paying for Less Training
Is it just me or are HR budgets even tighter than they have been in the past?
The first trend I'm noticing in the area of building our skills as project managers is that there is less support for training from companies. People email me every week and say that they are struggling to get support and investment from their line managers so that they can learn the skills they need. Real skills, not just how to pass exams.
2. There are Fewer Company Mentoring Schemes
Normally, I'd recommend that you look for a mentor if you are struggling to get your boss to fund your training.
But the second trend I'm seeing is that people are busier at work. Ten years ago I knew lots of project managers with mentors. Now, it really isn't so common.
HR departments don't have the bandwidth to set formal schemes up, and informal relationships tend to fall apart because the mentor doesn't have time.
3. The Need for Support is Increasing
Together, these first two points create enough of a problem, but… the third thing that's happening is that the need for people who manage projects to get support is going up!
More and more people are having to do project work as part of their day jobs. The need for mentoring and support hasn't gone away, in fact it's grown! It's more important than ever before to take control of your own career to get where you want to go.
Do You Have the Support You Need?
Are you happy with how your career as a project manager is going? Do you have the confidence and the skills to do your job?
Are you satisfied with your career progression? Are you getting in front of the right people, are you getting the juiciest projects?
It's challenging to deal with projects when you feel like you don't have the skills, or the management support, or you don't have the work/life integration you want.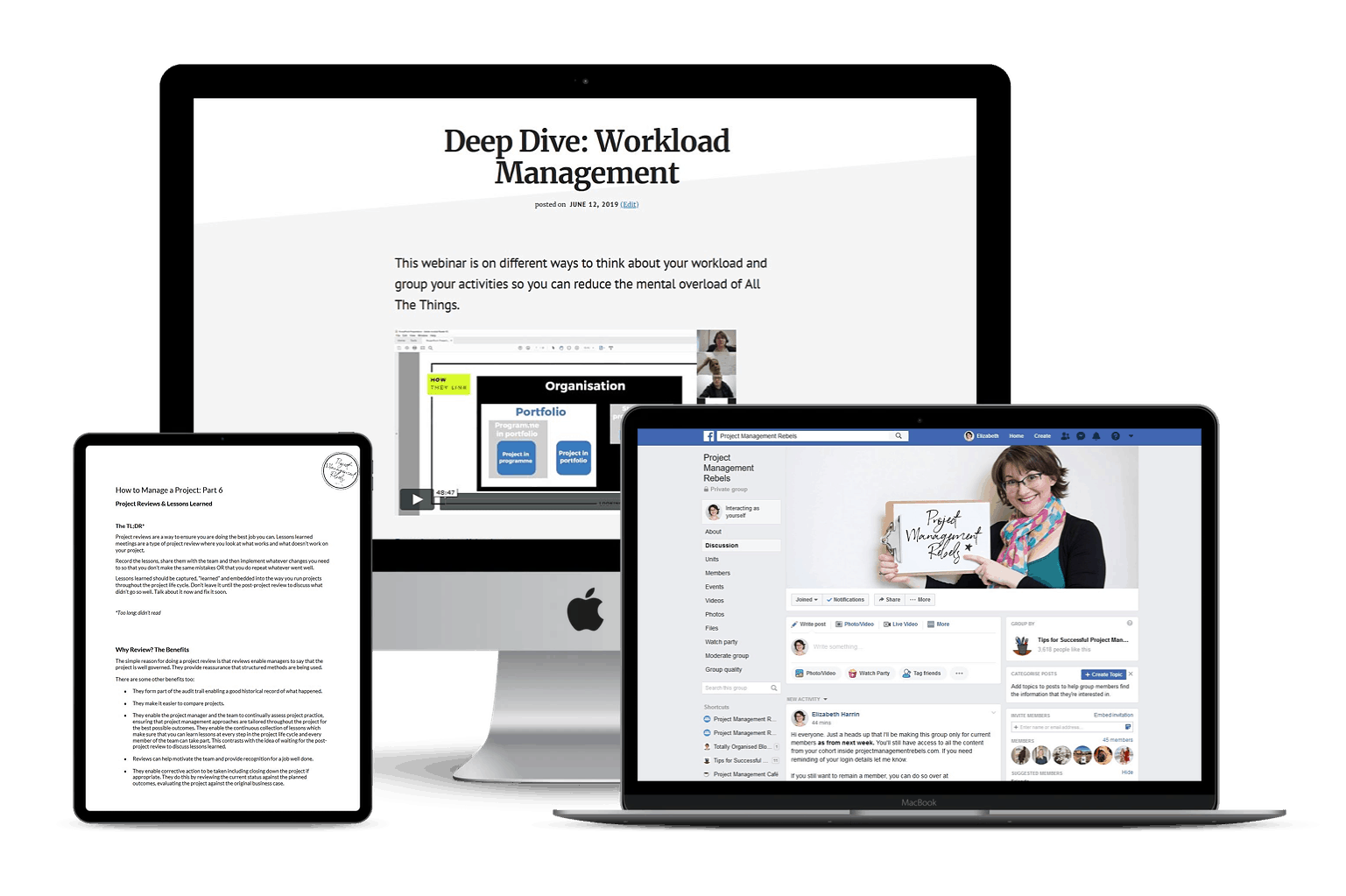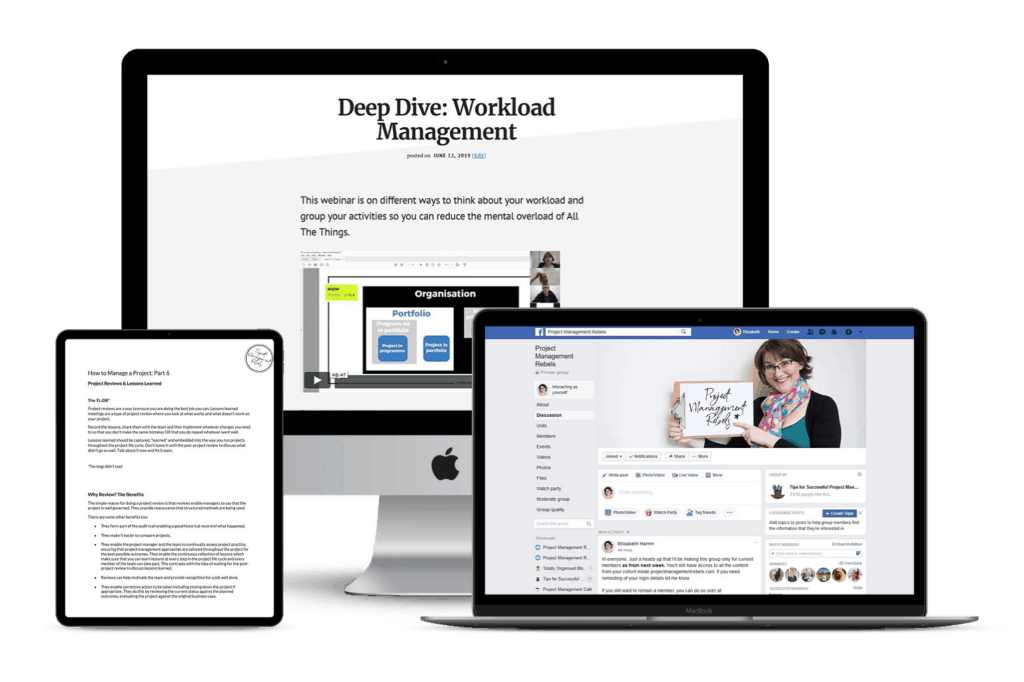 Negative Thoughts are the Worst!
Sometimes we are our own worst enemy.
The negative thoughts and doubts start to creep in. If you've ever heard yourself saying, "But I've done a PM course, I should know all this stuff," then that's OK. I've been there, it's totally normal, if a bit embarrassing to admit.
Imagine how it would feel to have more confidence in what you are doing, where you know that you're using techniques that work in the real world and you have a plan to advance your career and manage your projects and your team more successfully.
Well, this is the opportunity we have as project managers today, and it's the reason why I'm so passionate about mentoring.
I was lucky enough to have a mentor when I started out, and I have mentored other project managers during my career, but I'm starting to realise that 1-1 mentoring doesn't reach enough people.
That's why I created Project Management Rebels.
What is Project Management Rebels?
It's a mentoring and career development membership site for project managers who don't work in a textbook world.
What does that mean?
It means that wherever you are on your career journey, each month I'll share resources, articles and videos to help you get to the next level. We'll do mentoring, but in a different way.
I need to tell you, this is not one to one mentoring (I offer project management mentoring to individuals here).
By being in a group, we can keep costs down and address challenges that are common across project managers. We'll have hot seats where I'll take questions, we'll cover topics that come up time and time again in my conversations with project managers.
Project Management Rebels is a curated library of resources and group training and mentoring programme, a semi-personalised way to get project management support and professional development. It's not for people who know they need 1-1 support or who want a course that leads to a project management credential.
So if you're a new project manager who wants to improve your skills and grow your career, or an experienced project manager who wants to learn how to impress at work and get to the next level, then you'll find a home as a Project Management Rebel.
You can find out more about Project Management Rebels on the website here, or you can get in touch with me and I'll help you decide if it's right for you.