IBM Project Management vs Google Project Management: Certificate Showdown!
This blog is reader-supported. When you purchase something through an affiliate link on this site, I may earn some coffee money. Thanks! Learn more.
Are you wondering whether you should take the IBM project management certificate or the Google project management course?
They are both excellent, credible training providers, and both courses are aimed at beginner-level project managers. So which one to take?
Having worked through the Coursera IBM Project Manager, IBM IT Project Manager and Google Project Management professional certificates, I feel confident being able to share with you my thoughts on how they shape up.
Hopefully, the time I've taken to work through and review the courses will save you time making the right decision for your career. There is no 'best solution' so I'll help you work out which training is the best for your situation.
A note on the IBM project management training
IBM offers two flavors of their project management training: the IT project manager certificate and the 'standard', non-tech version which is just called the IBM Project Manager certificate.
Both flavors are very similar, and they share 6 courses between them.

Therefore I'm going to bundle them both together and in this comparison, I'm going to refer to IBM vs Google. Whichever IBM project management course you want to do, the comparison still stands.
Now, with that out the way, let's get into the comparison.
The Google Project Management training
The Google course is fantastic. Thousands of students have gone through the course and it's fast becoming one of the leading entry-level courses available.
It's a true contender and you won't go wrong by studying the material in the course, regardless of where you are in your career.
Number of courses in the certificate: 6
Recommended time to complete: 6 months at 10 hours a week
Pros
Globally-recognized training provider.
Immersive case studies and peer-reviewed assignments to put your learning into practice.
Lots of career support resources and tips from Googlers on building a project management career and what the job is like in real-life.
Many exemplars and completed templates to use as what a good document should look like.
Cons
Some content is covered briefly and if you want more in-depth information you'll have to follow up with independent learning
Not as well-recognized in the industry as PMI courses.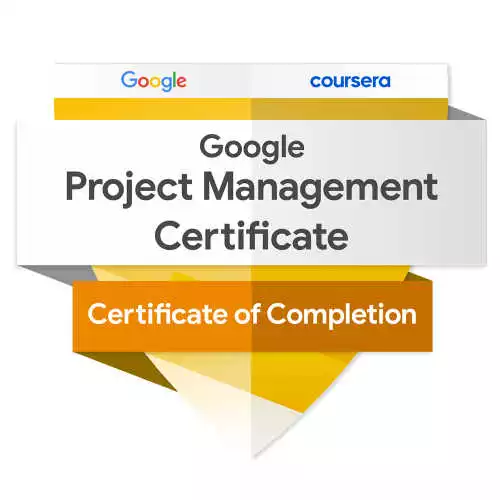 The IBM Project Manager training
This course launched after the Google training had already gained a foothold in the market. The IBM course is from a hugely credible training provider.
The material feels more in-depth in that there are a lot of references to specific ways of working, and specific processes drawn from PMI materials.
The PMI focus is  helpful if the language of project management used in your organization stems from the PMBOK® Guide and PMI ways of working.
Number of courses in the certificate: 7 (for the PM certificate) or 9 (for the IT certificate)
Recommended time to complete: 10 hours of study per week for 2-3 months
Pros
Focuses on PMI methods and is great for those who want to go on to the Certified Associate in Project Management (CAPM)® exam.
There are labs that allow you to do a lot of hands-on practice.
Extra honors content for students who want even more practical experience.
In-depth quality content from a well-recognized brand.
In addition, the IT variant of the course is perfect for an entry-level IT project manager.
Cons
Not a lot of agile project management content.
Some duplicative content across the courses – OK if you consider it a refresher on what you have already learned.
Not a lot of exemplars or completed templates to learn from.
Key features in the courses
So how do the courses compare against particular features? Having done both, this is how I think they shape up.
Training quality
The Google course is brilliantly put together. The material feels very high quality. The videos are excellent. The templates are easy to use and practical resources you'll want to keep for your future projects.
The IBM courses have excellent quality content but the production values don't feel as good. You'll spot a couple of typos and formatting errors. The individual videos feel like they've been picked from other courses and the experience is not as cohesive.
However, I would say the IBM training is more in-depth and very quickly gets into a broader range of tools and techniques.
Winner: Google
Training cost
Both courses are available on Coursera. Google's training is part of the Coursera Plus model. Both IBM courses are excluded from that so you'll have to pay for them separately.
Both offer a free trial and the option to audit the learning (i.e. complete as much as you can for free which excludes the ability to take graded quizzes and submit peer-reviewed assignments).
Winner: This one is a tie. There isn't much in it in terms of cost, but if you plan on doing lots of courses on Coursera, a Plus subscription is worth it.
Agile vs Waterfall
The Google course feels a lot more aligned to iterative and agile ways of working. Linear, predictive models are definitely covered, but agile feels like it is baked in.
The IBM training has agile content (one for the PM certificate, two for the IT PM certificate) but the agile principles are not reflected in the other courses substantively.
Winner: Google
Credly badges
Project management certification for these courses is in the form of a Credly badge (they used to be Acclaim). This is a digital credentialling system that is free to use as a student/successful course taker and gives you a link to your profile page so people can see your verified achievements.
The Google course will give you one Credly badge. The IBM training will give you two, or three if you take the IT version.
If having more badges is important to you, the IBM IT Project Manager training will give you the most on your Credly profile.
Personally, I think Credly digital badges are worth more than the PDF downloadable certificates that are pretty much only good for sharing on LinkedIn.
Winner: IBM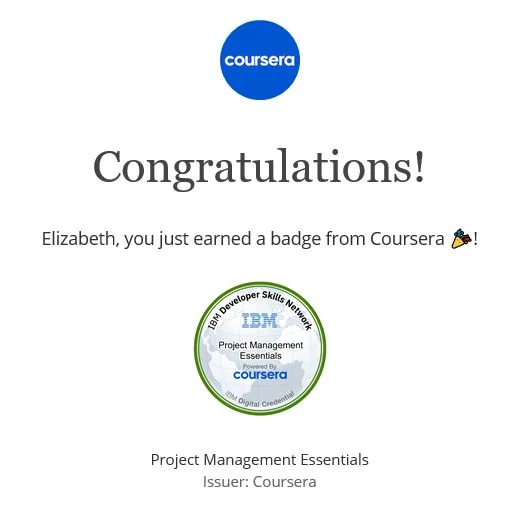 What's the same in both courses
Both courses cover the concept of a project management methodology and various ways to deliver that. They talk about the project lifecycle, project teams, agile concepts and the crucial skills that will help you in managing projects successfully.
Both courses offer hands-on experience in applying project management through practical exercises where you work from a case study to complete a task.
Both are online courses that are self-paced and self-directed, and both provide career-based help so you can get ahead in the job market. They both include videos of staff members and experts talking about real-world projects.
Both have a Capstone project to work through as the conclusion to all your hard work.
Neither will give you college credits or credits towards a degree.
How to decide
Ultimately, it's your career, and you need to make the decision. To be honest, I've done both and you could too. There's certainly no harm in having both on your CV or resume.
The Google project management training is best for…
I've taken the certificate and I believe the Google course is best for you if:
You're a complete beginner or you want a structured refresh of the basics.
You don't know if project management is the career for you yet.
You're an entry-level project manager who wants to work in a hybrid or agile environment.
You work in an environment where PMI is not the prescribed approach to doing everything.
Recommended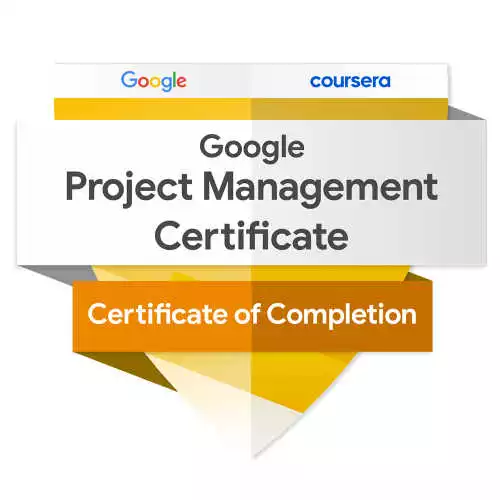 Google Project Management Certificate
A solid, professional, well-recognized project management course from a great training provider. Perfect for beginners and people interested in learning more about project management as a career.
Learn more
Read my review
We earn a commission if you click this link and make a purchase, at no additional cost to you #ad
The IBM project management training is best for…
Choose the IBM project management training if:
You want to (or do) work in a technical environment on IT projects (take the IBM IT course).
You want to (or do) work in a predictive/waterfall environment.
You have a tiny bit of project management experience – it's not necessary but this is an in-depth course and it will make it easier for you.
You want to go on to do the PMI CAPM or PMP exams.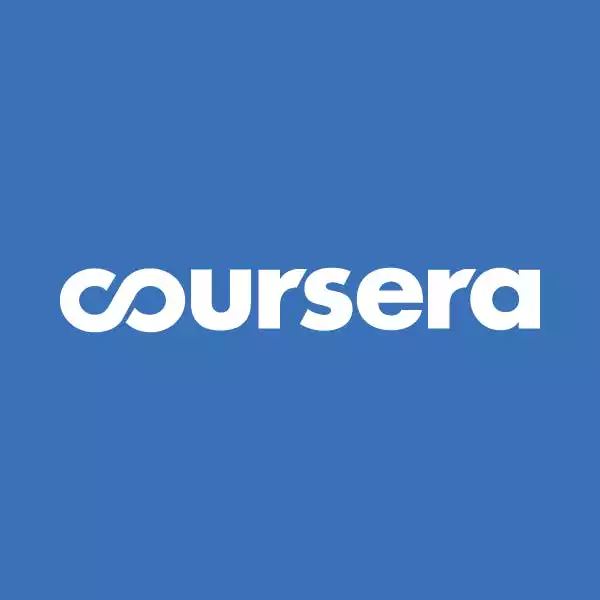 We earn a commission if you click this link and make a purchase, at no additional cost to you #ad
IBM IT Project Management Certificate
This beginner's IT project management certificate from IBM gives you everything you need to get hands-on experience and break into leading technical projects.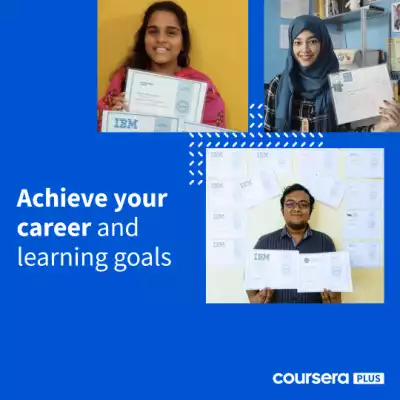 We earn a commission if you click this link and make a purchase, at no additional cost to you #ad