How To Close A Project Effectively
We tend to spend lots of time talking about project set up, having a fully-thought through business case, or all the stuff you have to do while the project work is being done. But there's another area that is arguably as important, if not more so than those: how to close a project.
In this article we'll take you through the 7 steps for closing a project so nothing gets forgotten and the project can be wrapped up tidily. Ready? Let's get started.
The risk of poor project closure
If you don't finalize and hand over the project to the operational teams effectively, you risk: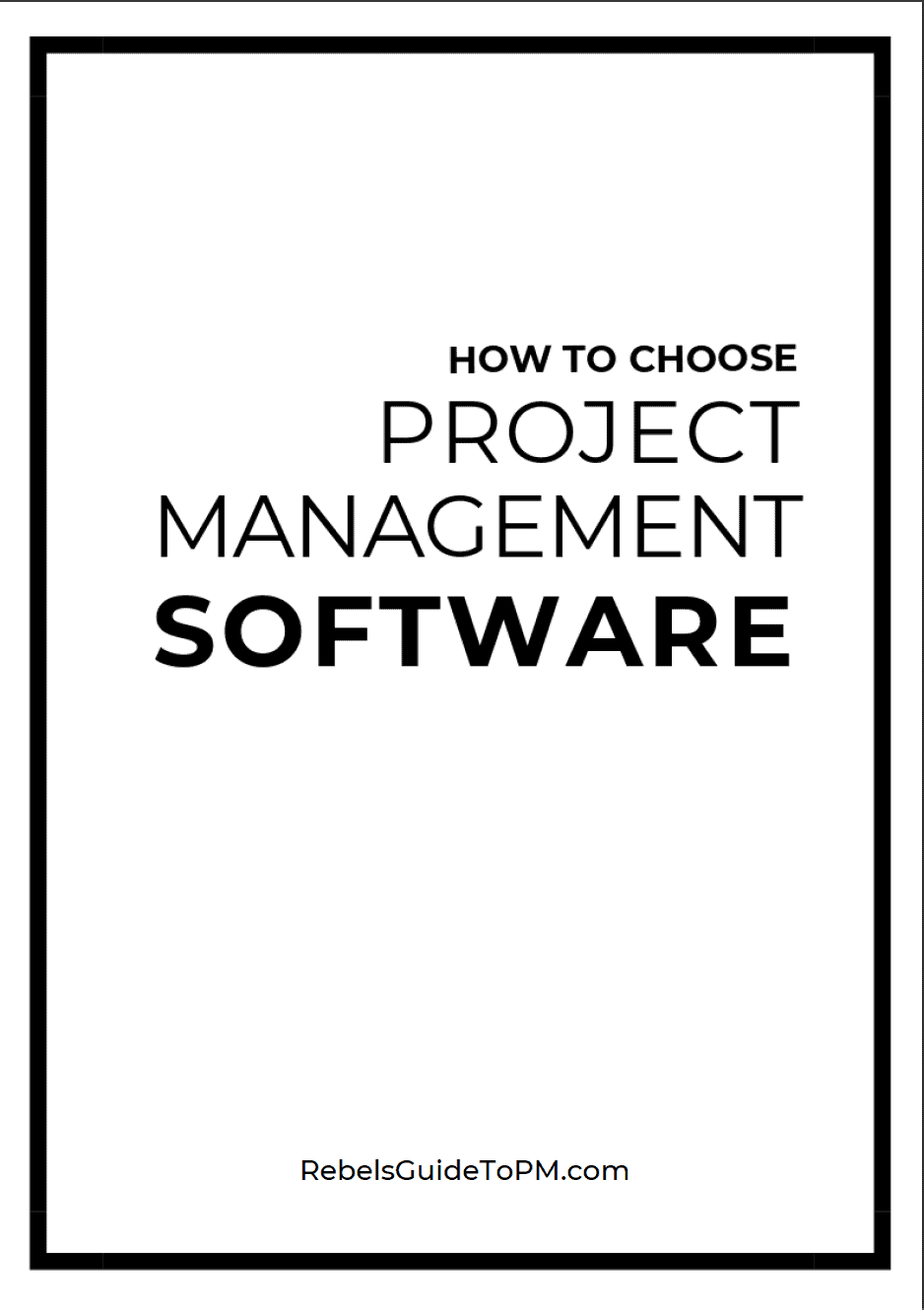 Looking for the software tool that will best support your team?
I've got a free guide on how to choose project management software, based on my book, Collaboration Tools for Project Managers. You can download the freebie here and it will help you decide your requirements.

If you already know what you want your new software to do, but you haven't found a product that fits yet, I recommend Crozdesk. It's a free software selection service where a human matches your needs to a shortlist of products and it massively speeds up the time it takes to find the right project management software for you.
I'm an affiliate for Crozdesk, which means I'll earn a small commission if you use their services.

Support and operational teams not knowing what they are supposed to be doing with what your project has delivered
Ineffective benefits tracking
Poor levels of training and support for users or customers
High learning curves for users, which affects their ability to work in the new environment.
There is a big prize at stake: the project's benefits. Wasn't that why you did the project in the first place? If your project customers can't understand or work with what you have given them, they won't use it. If they don't use it, the organization doesn't receive the planned benefits.
And if the planned benefits aren't delivered, the whole project was kind of pointless, right?
The importance of project closure
At the end of your project you should be thinking about wrapping up your work and handing it on to someone else. Otherwise you'll never get rid of it, and you'll be the Go To person for ever and a day.
A good project closure document helps that immensely. First, it points out exactly what your project objectives were. Then it describes the success criteria you specified in order to meet those objectives and what you did to meet them.
Not sure about success criteria? Check out my definitive guide to project success criteria.
Steps to close a project
Let's look at the 7 steps to close a project. Scroll down for an infographic that summarizes these steps. You can print it out if you like, and use it as a reminder for when the time comes.
Step 1: Handover to users
Take a look at the project plan and see what you should have completed for the users. Make sure the operational team get everything they need to make the project a success from their perspective.
This includes completing any training, providing full documentation and letting them know how they can get support from now on.
Tip: Make it really clear that they don't get support from you. You'll be moving on to a different project and it isn't feasible or desirable that they should come to you in the future for advice on how to use the things you delivered.
Step 2: Handover to support
There's another handover step to complete, and that's the handover to support. As we mentioned above, the users need someone to ask for help and advice as they move forward using the deliverables from the project.
The easiest situation to think of is with a new IT system: they need to be able to ring the service desk and for the person who answers to know about the new system, how it works and how they can troubleshoot common (and more advanced) problems. However, it's the same regardless of what you are delivering.
Built a new building? You're handing over to the facilities team who will run the building and be in charge of maintenance going forward. Done a process improvement? Your handover is to the person responsible for that process, including all the process maps and documentation so they can train new starters.
Handover information to document
You use the project closure document as a way to record relevant information for the operational team by form of a handover.
You'll find that every project is slightly different and what you need to record changes from project to project. So this section is deliberately vague but it might include:
Info on the suppliers you are using for support and maintenance going forward.
Contact details of relevant internal subject matter experts.
Any outstanding tasks that the operational team are going to have to pick up.
Remember to sign and date the project closure document, and get all the other important stakeholders to do the same. That gives you a physical record (even if the signatures are electronic) of acceptance into the business by the sponsor and team, so you can move on with a clear conscience.
Step 3: Finalize procurements
This simply means making sure all the bills are paid. Formally close out any contracts. Record where there were any variances and why these happened. If you saved money, make a note of how that happened — these are all good lessons learned for the future.
Shut down the cost code for your project budget or tell Finance that nothing more will be charged to the project. Make sure resource allocations and timesheet entries are being billed to somewhere else.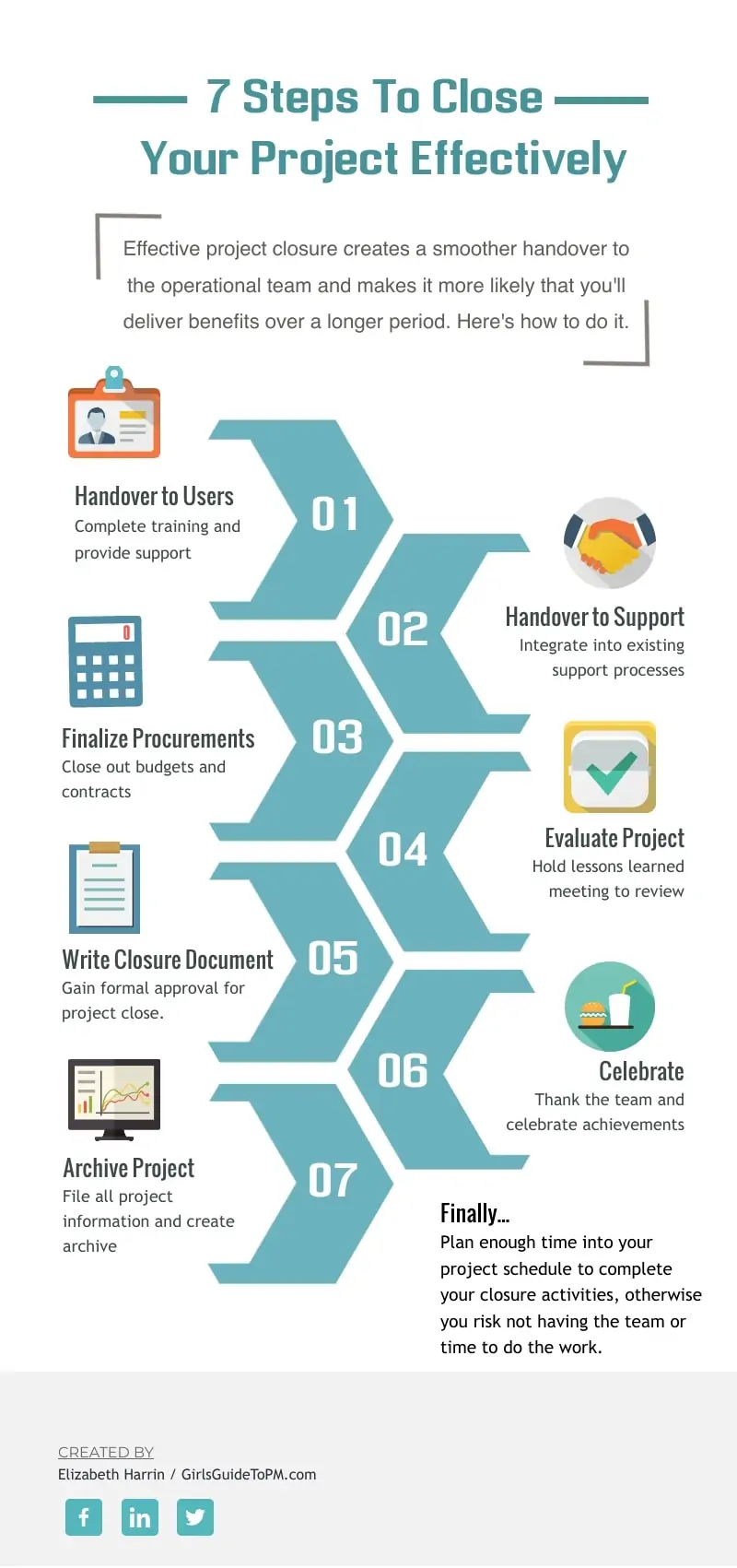 Step 4: Evaluate the project
How did you do? Look back over your project plan at what you were supposed to achieve, and how you were supposed to do it. Did you do it all? If not, why? Perhaps you had change requests that forced you to approach things differently. Perhaps your client changed their mind or the sponsor realized a different direction was important. Perhaps your estimates were worthless.
Capture it all.
Need help with that? My free lessons learned agenda template will help you structure a meeting to carry out your project review.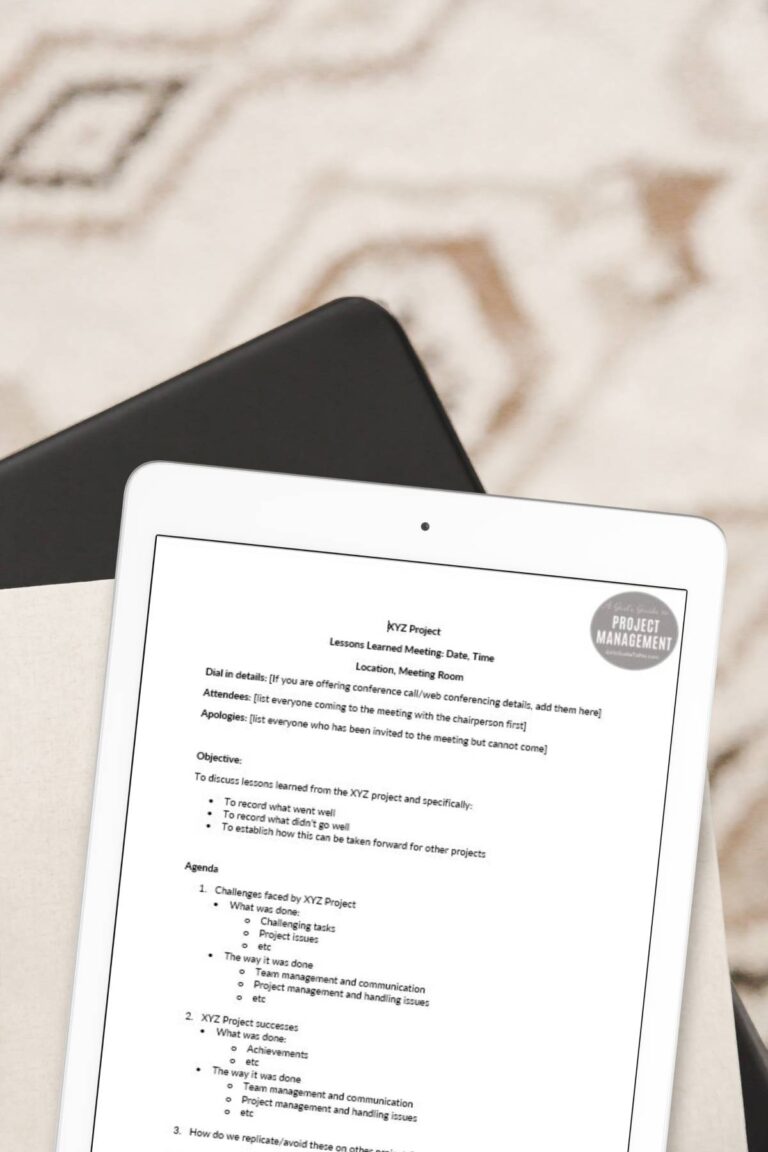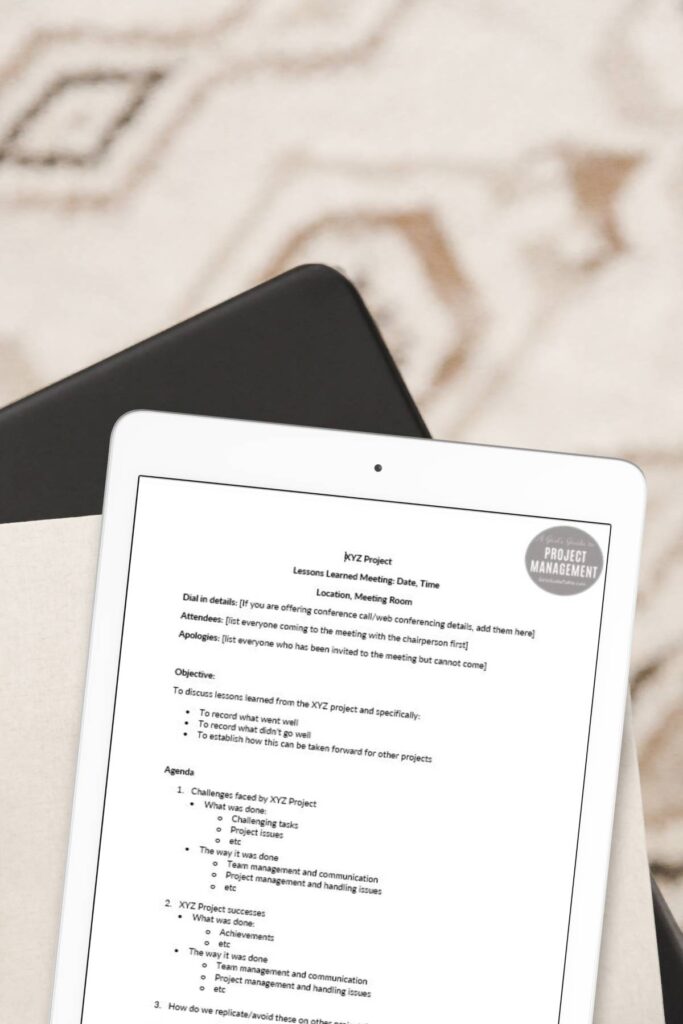 Step 5: Write the closure document
Here's where you document the headlines and details of all the things that you did (or didn't do). Pay particular attention to variances. Use my template project closure document if you need a starting point. Don't reinvent the wheel when I have already created it for you!
What goes in a project closure document
The easiest way to create the document you need is to use a project closure template.
Do you need one? There's one in my Essential Project Documents bundle.
In the document, explain what you set out to do. Record what you did met those success criteria. Stay factual. This is not the place to explain why you are three months late or massively over budget.
To make it clear to everyone concerned, I add a column that shows the variance from the target i.e. how far off you were from meeting the success criteria. That, of course, assumes that you exceeded them or didn't hit them.
If your project management skills are simply awesome, you can write "n/a" in that box to show that you came in exactly on target.
Step 6: Celebrate!
Most of the work is done, but one final thing remains: it's time to celebrate what you and the team achieved! It would be great to go out and do something special to mark the completion of a project, but these days with virtual teams, budget pressures and the requirement to quickly get on with the next thing, celebrations get pushed aside.
Don't let that happen to you. People need the recognition and appreciation of a thank you. Even if all you do is send out handwritten cards, make sure to mark the moment somehow.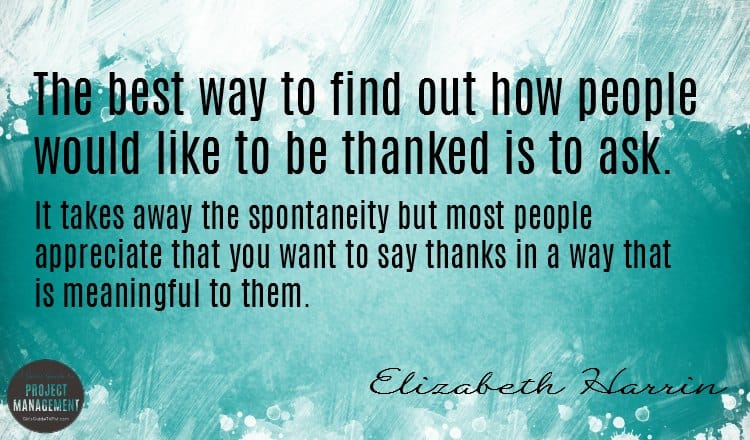 Step 7: Archive the project
Finally — the final thing to do — is to archive all your project files. Tidy up your emails. Finish off any version control for documents that you haven't already done. Save everything off your desktop and make sure it's on a shared drive somewhere so that project managers in the future can find the records.
This is an important step because often projects are repeated. Or, if the same project isn't done in exactly the same way, there will be some kind of change initiative in the future that requires a lot of the same information. When you can easily find the files, you can save your future self (or someone else) a whole lot of time.
Read next: What to do when your project closes early
Project closure meetings
The project closure meeting is the place to formally discuss anything you need to — in my experience you have it before creating the document, so you can record the relevant feedback in there, but you could also do a draft of the document and then present it at the closure meeting.
At the end of your project closure template you can record anything else that came out of the project closure meeting.
Your next steps
Book the project closure meeting
Make sure you've got some criteria against which to close the project: how are you going to know that it's finished? And more importantly, will stakeholders accept that it is finished?
Make a plan for handover to the users and operational or support team. If you need to create assets to handover, build time into the schedule to do that.
Book a celebration for the team! You can do it now. Why not give people something to look forward to?
Read next: 15 Ways to Celebrate Success at Work
Pin for later reading: