Lessons Learned Agenda Template


This month's freebie is a template for a lessons learned meeting agenda.
What's This Template For?
A lessons learned meeting is where you review what went well and what didn't go well on a project.
This template is to help you structure your time in that meeting, so you have the opportunity to talk about the successes and not-so-good parts of what you did.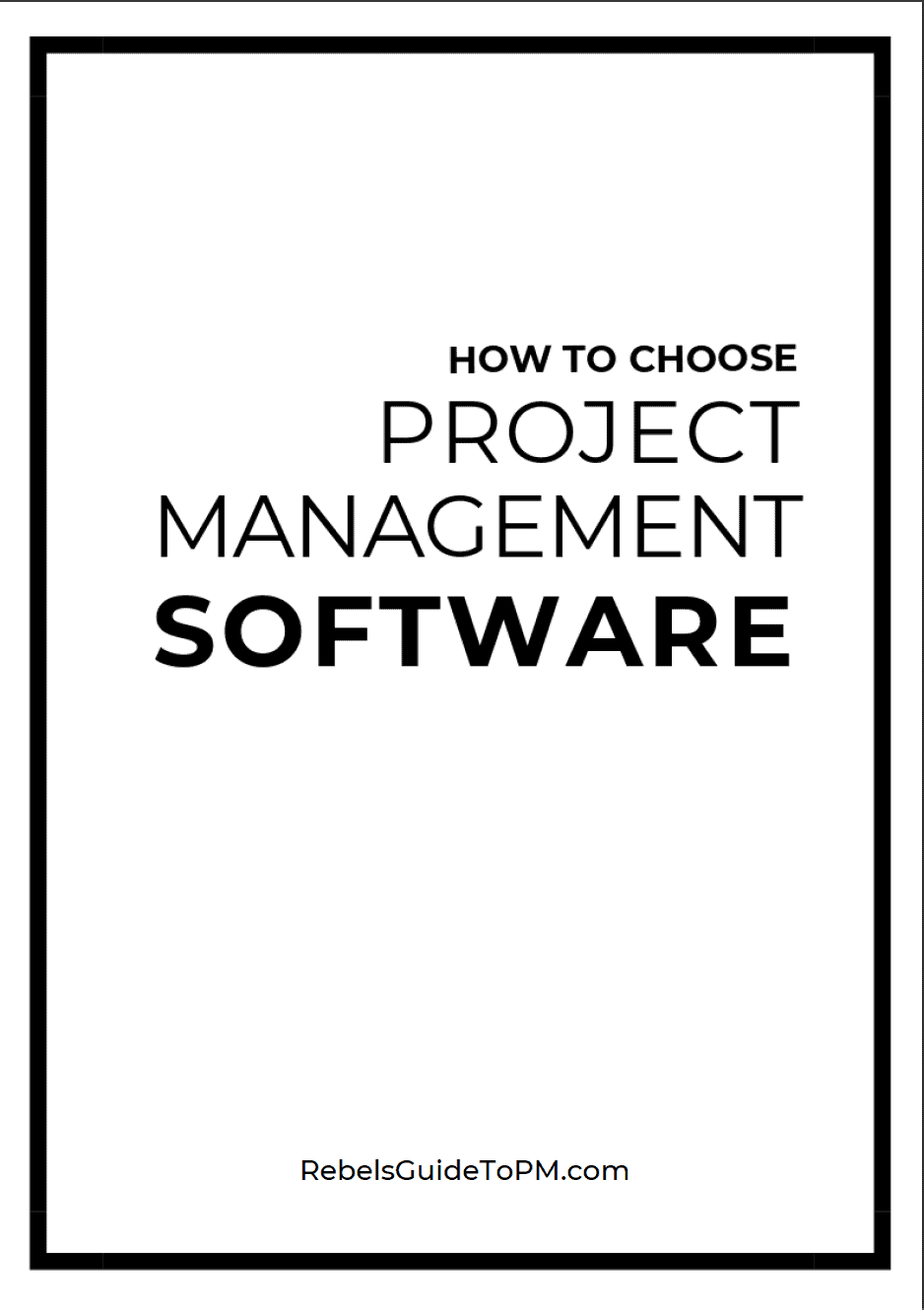 Looking for the software tool that will best support your team?
I've got a free guide on how to choose project management software, based on my book, Collaboration Tools for Project Managers. You can download the freebie here and it will help you decide your requirements.

If you already know what you want your new software to do, but you haven't found a product that fits yet, I recommend Crozdesk. It's a free software selection service where a human matches your needs to a shortlist of products and it massively speeds up the time it takes to find the right project management software for you.
I'm an affiliate for Crozdesk, which means I'll earn a small commission if you use their services.

The agenda template is specifically focused on the topics you should discuss during a lessons learned meeting. I'm a big fan of holding lessons learned meetings after a project and also as you go through a project. Learn what you can, when you can.
Lessons learned meetings (which you will also hear called post-implementation reviews or project post-mortems) are a bit different to other meetings. You'll need a bespoke agenda for your meeting: the normal agenda that you use when you run a project team meeting won't be enough.
That's why I created this free template. It is already pre-populated with the topics you'll want to talk about during your lessons learned session.
However, you can edit the template as it is a Microsoft Word file, and add in any other agenda topics that you want. So if you aren't holding a lessons learned meeting but still need an agenda, you can edit this to fit.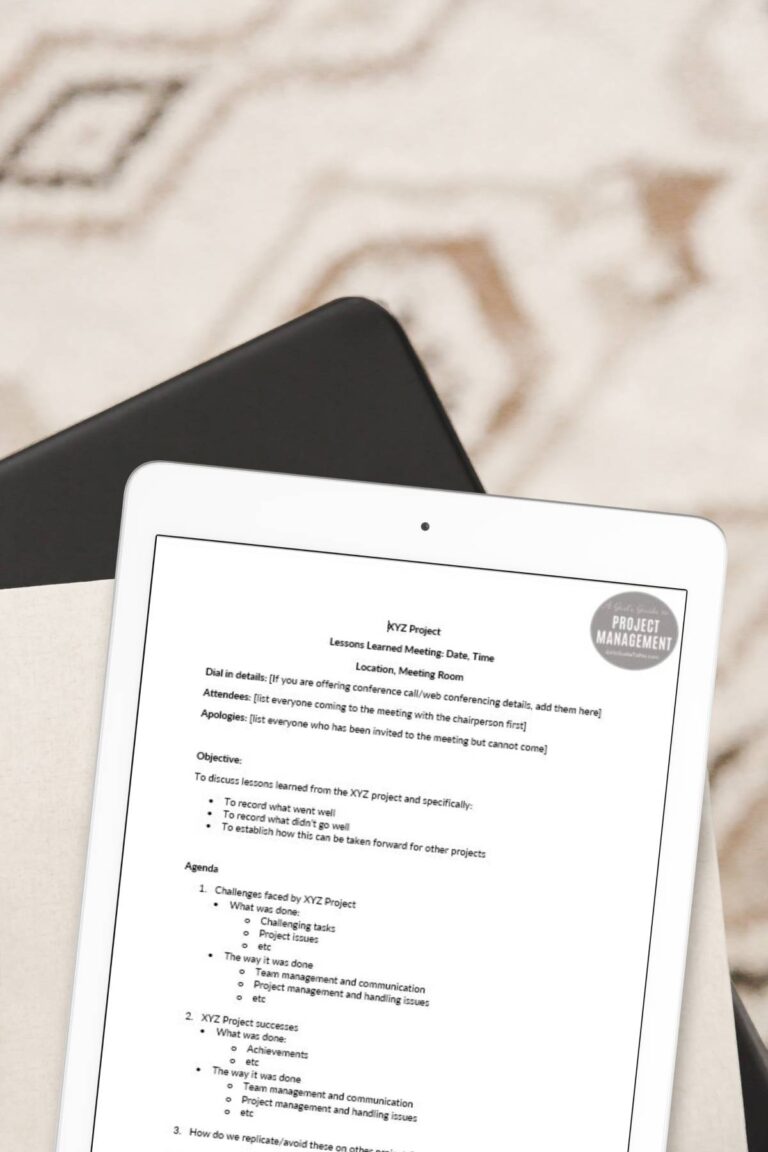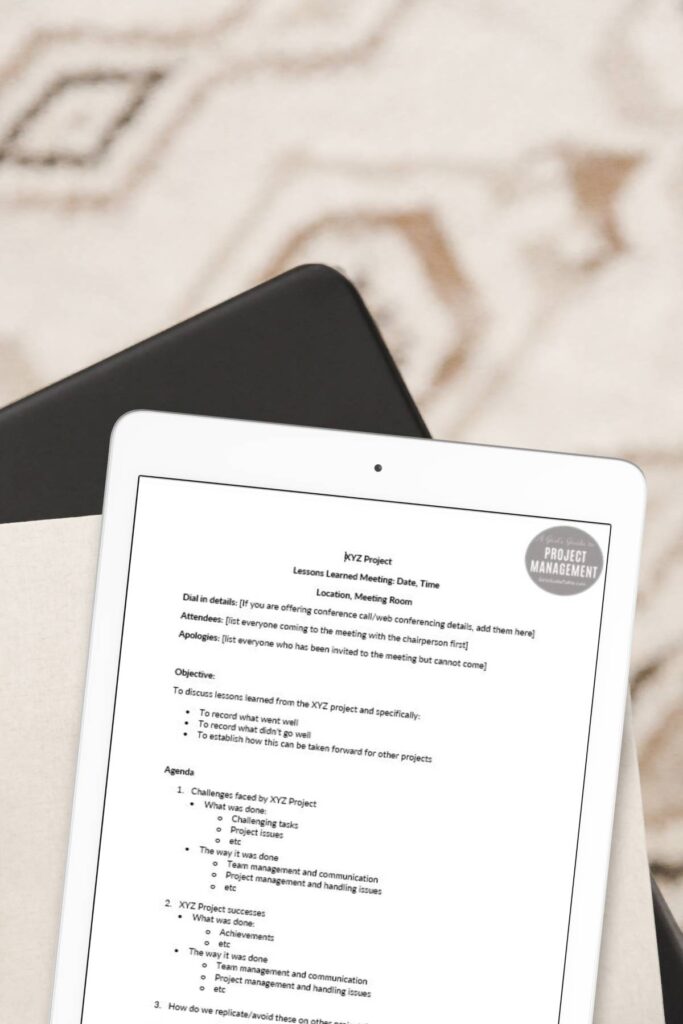 How do I access the lessons learned meeting agenda template?
The template is included in my resource library of project management templates. This is a collection of documents for you to use at work for managing your projects.
The files in the resource library are designed for small and medium-sized projects and are quite basic but a good starting point for many of your project management needs. I have a wider selection of professional document templates for project managers in my template shop.
And finally: this template is free for you to use in your work but don't sell it. That's the only catch!
Want More Meetings Resources?
For a full set of meeting management resources including agenda and minutes templates suitable for all kinds of meetings plus preparation checklists to help you organize your meeting successful AND an ebook including strategies on how to chair a meeting, then get my Meetings Template Kit.
It contains everything you need for better, more productive meetings.