Have you tried Gantter?
[AD] THIS ARTICLE IS SPONSORED BY GANTTER.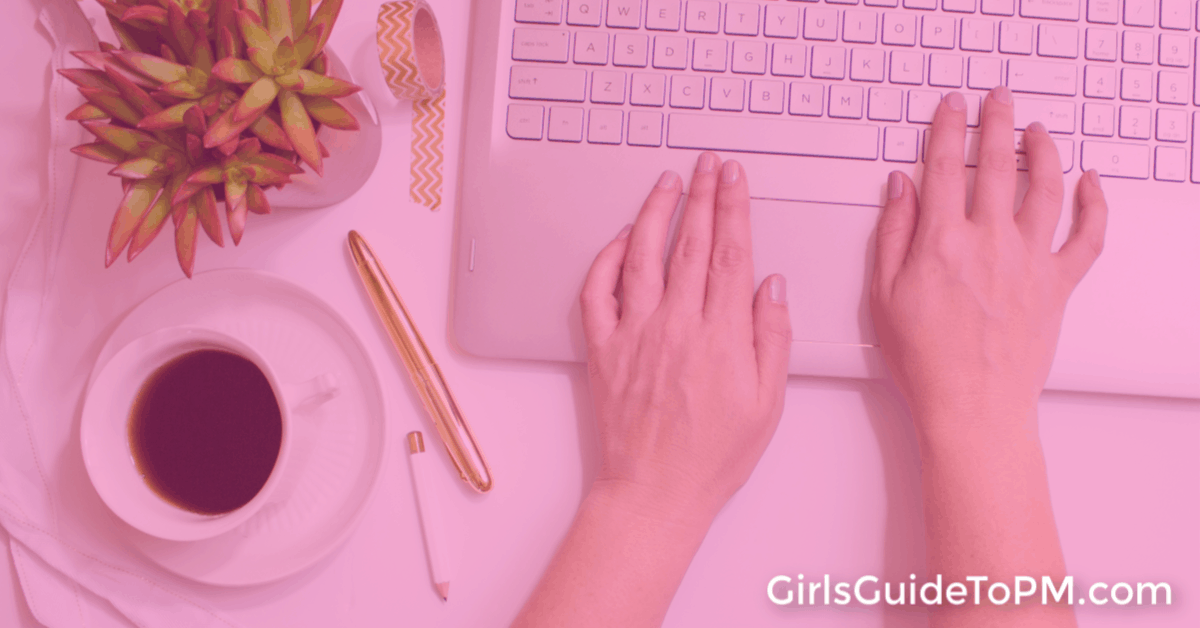 A Gantt chart-based online PM software with a first-of-its-kind AI Recommendation Engine and complete Google integration.
This is a guest article by Susan Kuruvilla at Gantter.
Gantter is a Gantt chart-based Critical Path Method (CPM) project management tool in the Google Chrome web store.
Gantter was designed to give Google users the most natural Google Drive Editor-like experience for their online project management. It is easily compared to software like MS Project, along with all the advantages of being cloud-based.
Gantter was launched in 2010 and now has 3+ million users across the globe. Headquartered in Rhode Island (USA), Gantter hubs are also located in Bangalore (India) and Dubai (UAE).
While Gantter was initially created to meet the standard planning and scheduling needs of project managers, it has evolved into a comprehensive management tool that some of today's leading companies use for advanced planning, pull planning, data visualization & reporting, risk management, baselining, and more.
Gantter is ideal for any individual project manager, while it's advanced collaboration features like real-time multi-party editing and Google Hangout integration are perfect for teams.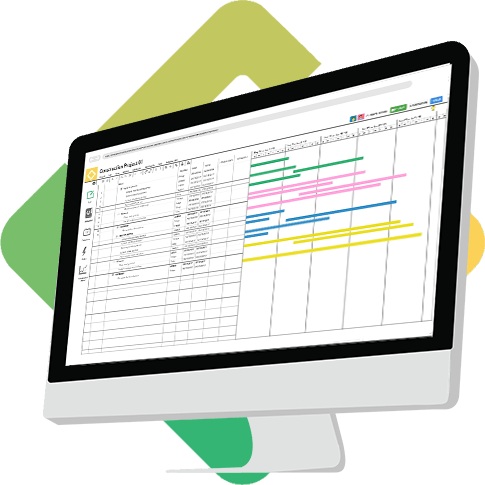 What challenges does Gantter solve?
Starting a project plan from scratch
Gantter offers every user a full library of project templates, contributed by Gantter users across the world, across industries, and across specialisations.
So, you can browse through templates of projects like yours, and choose one to get started with.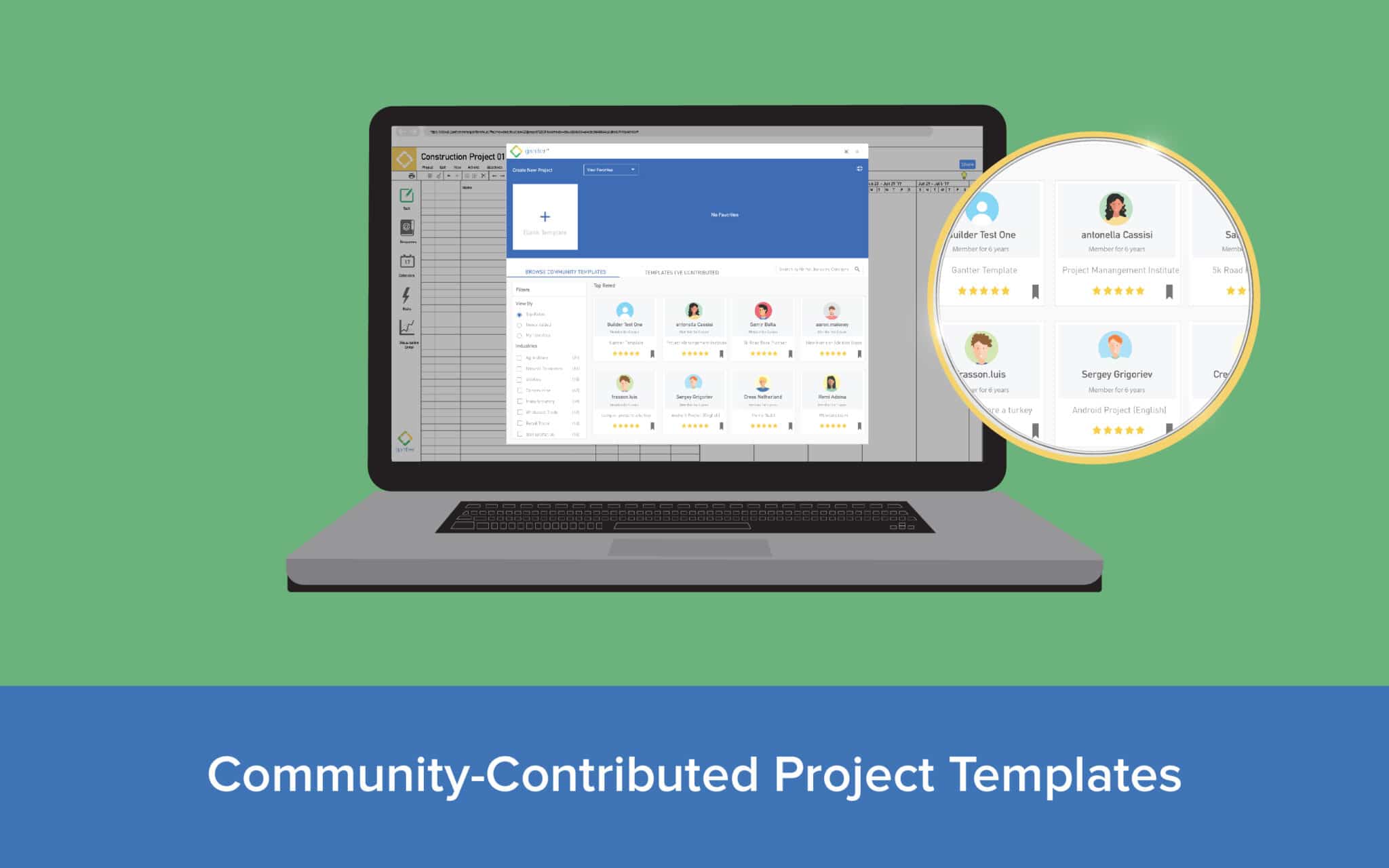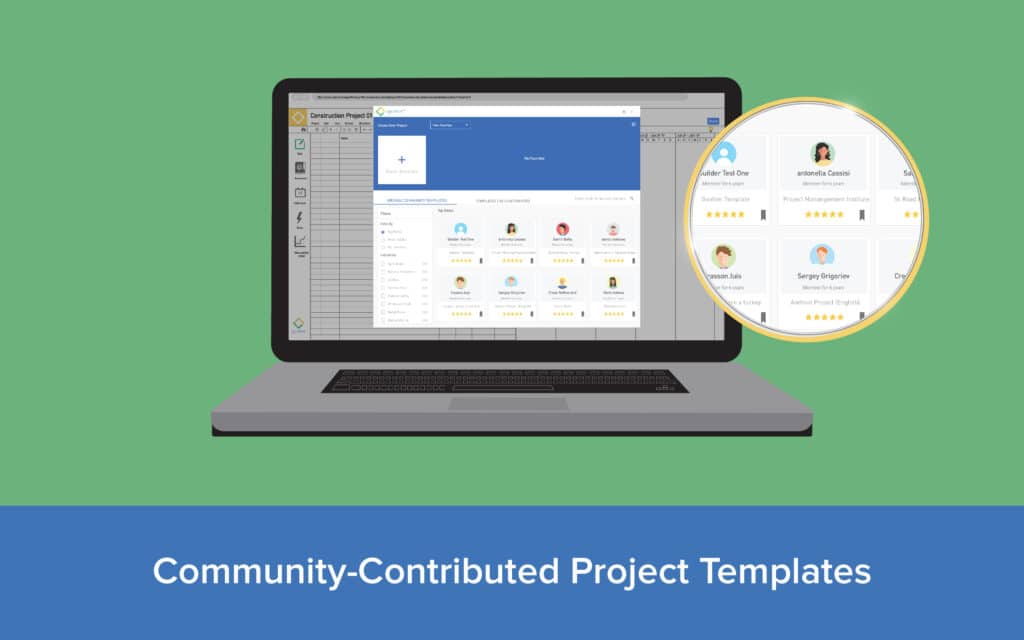 Not knowing every possible risk and resource for your project
Gantter's Suggest & Assist feature allows you to use its mountain of project data to your advantage. With this first-of-its kind community-powered AI Recommendation Engine, Gantter instantly suggests tasks, risks and resources for your project as you type!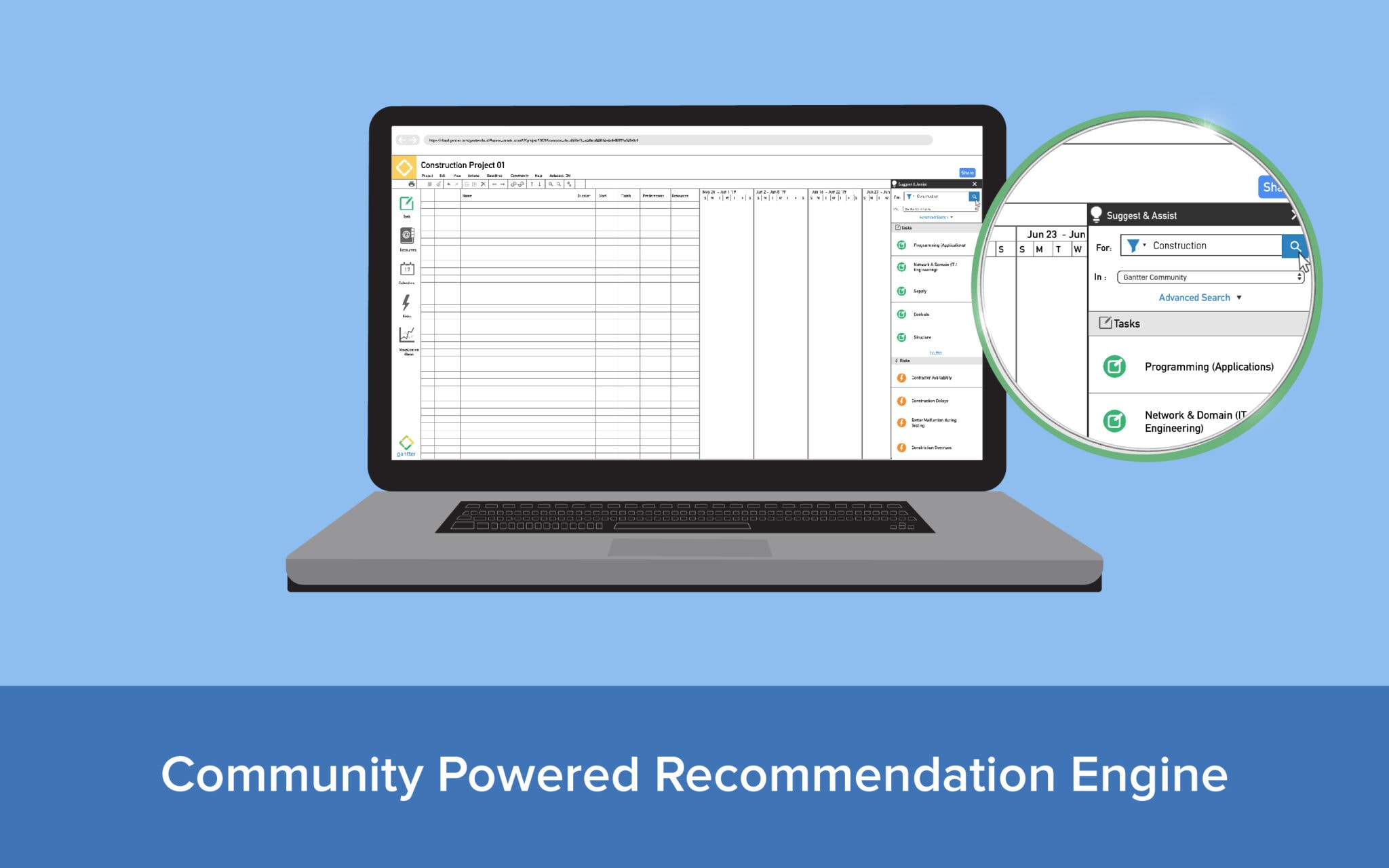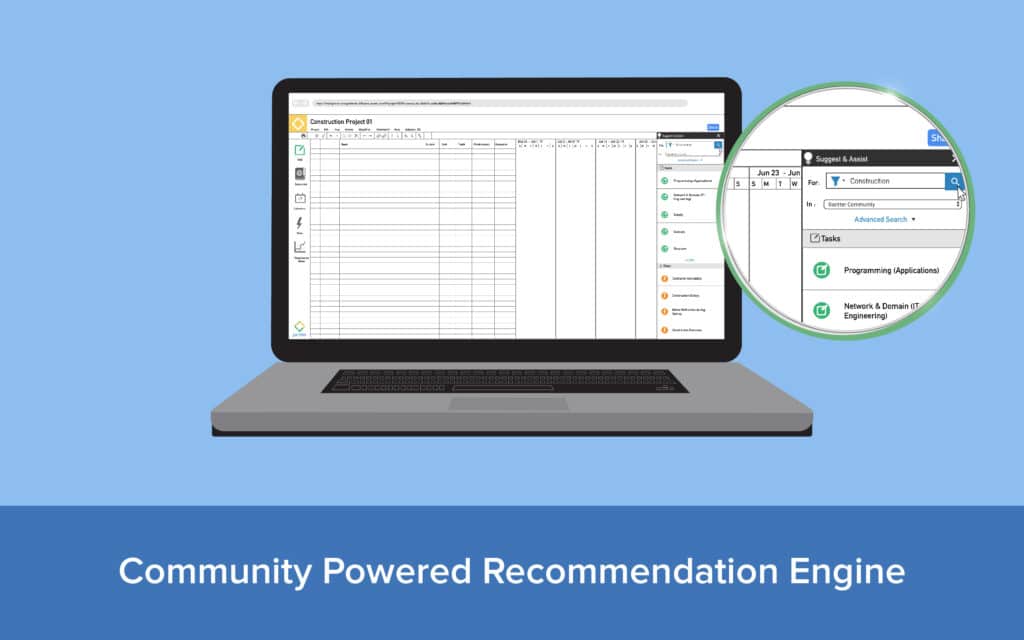 Feature Overview
Watch Gantter's Key Features here!
Open, edit and save MS Project files
Gantter can read and write MS Project (.mpp) files and acts as a free MS Project file viewer even after your Gantter trial is over!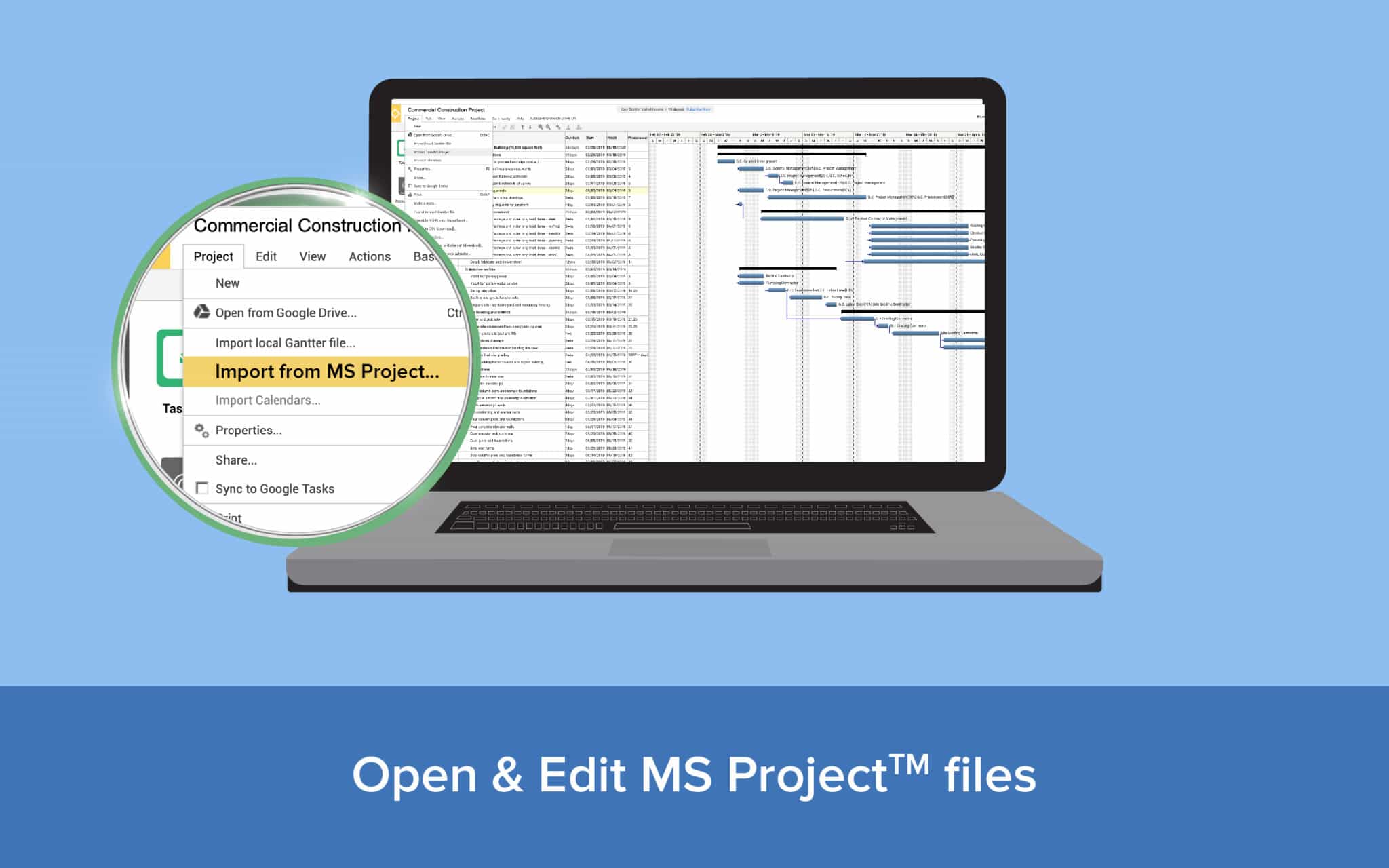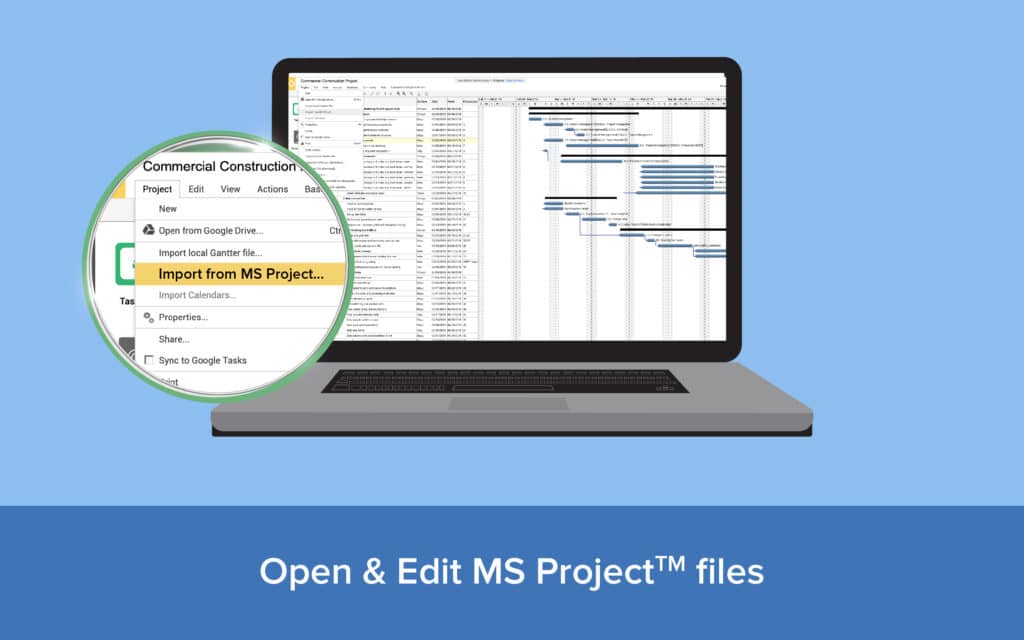 Built-in analytics
With built-in analytics and reporting, you can receive real-time information and analysis on costs, risks and resources.
The Visualization feature houses an array of reports that the system builds for you based on your project data, like Project Overview Report, Task Completion Status Report, Progress Tracking Report, Resource Allocation Report, Resource Leveling Report, Budget cost vs. Baseline cost, and more!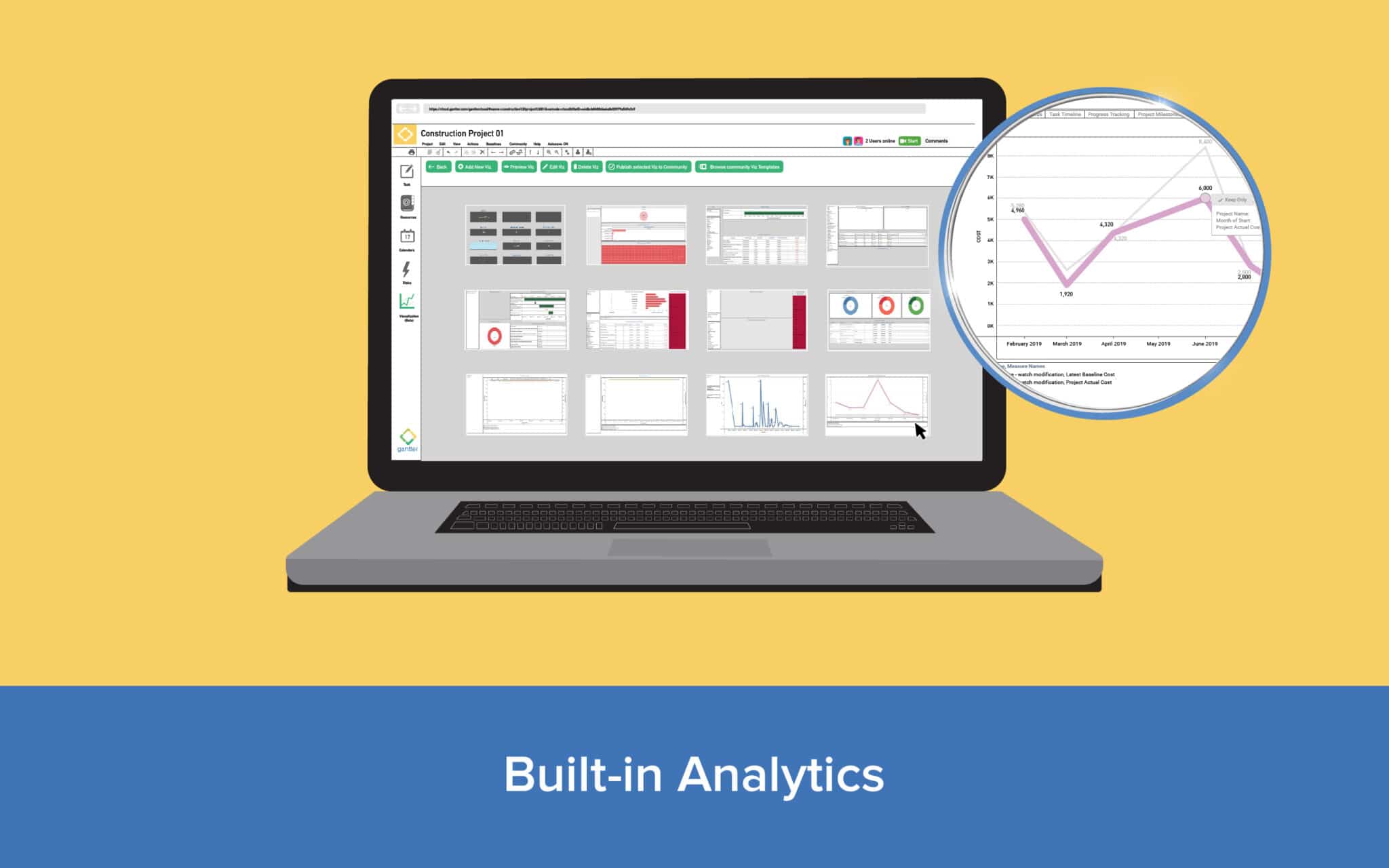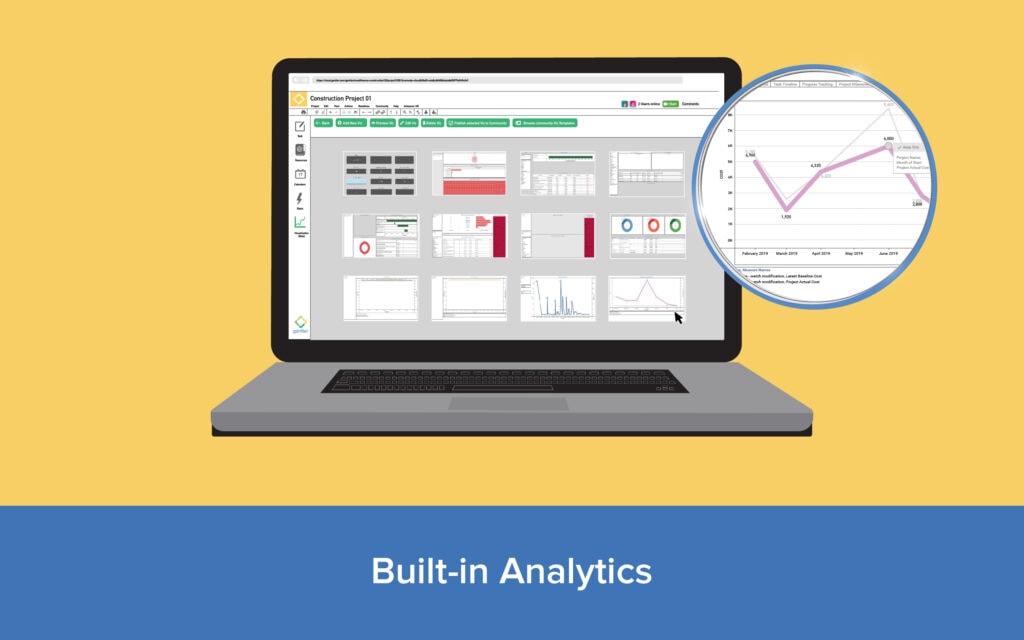 Superior team collaboration with Google integration
Communicating, connecting and collaborating are a universal challenge for every project. Which is why Gantter's complete Google integration brings its users all the advantages of superior collaboration capabilities like Hangout integration, Calendar integration, Google comments, and Real-time multi-party editing.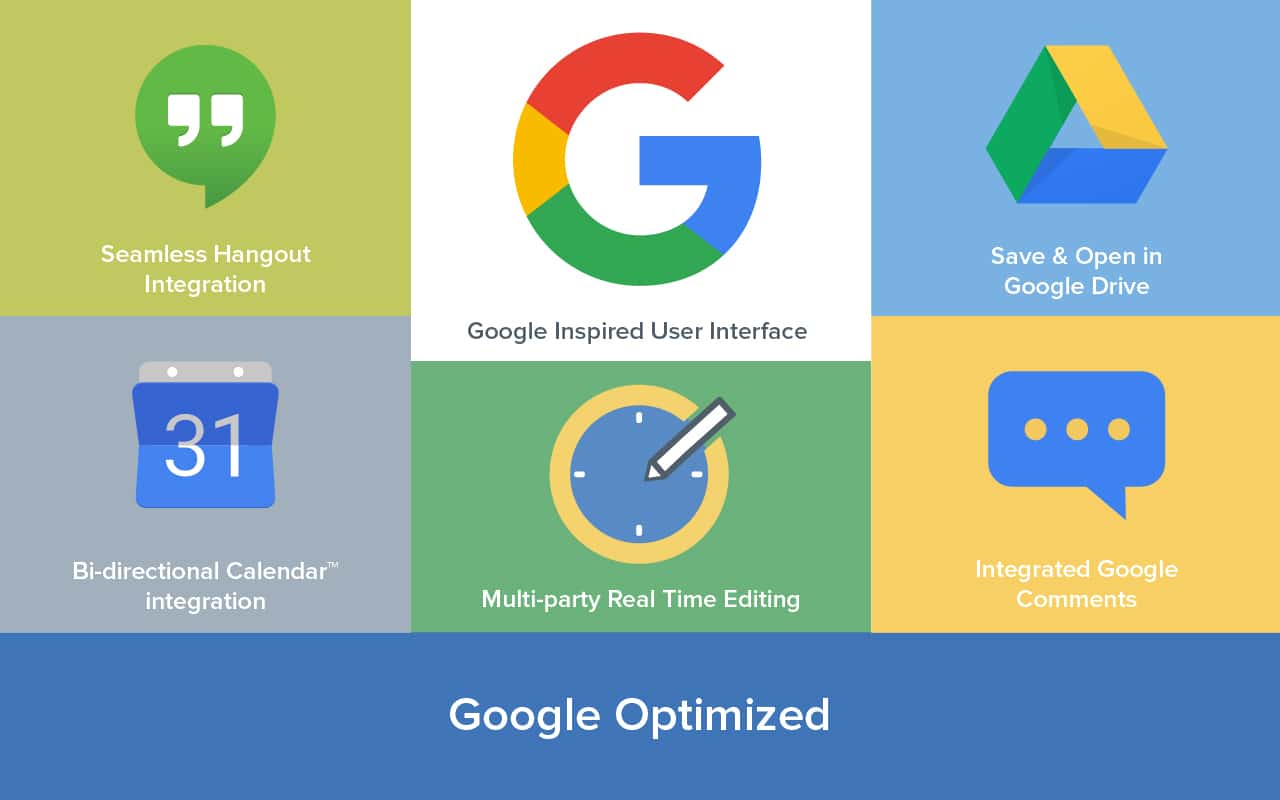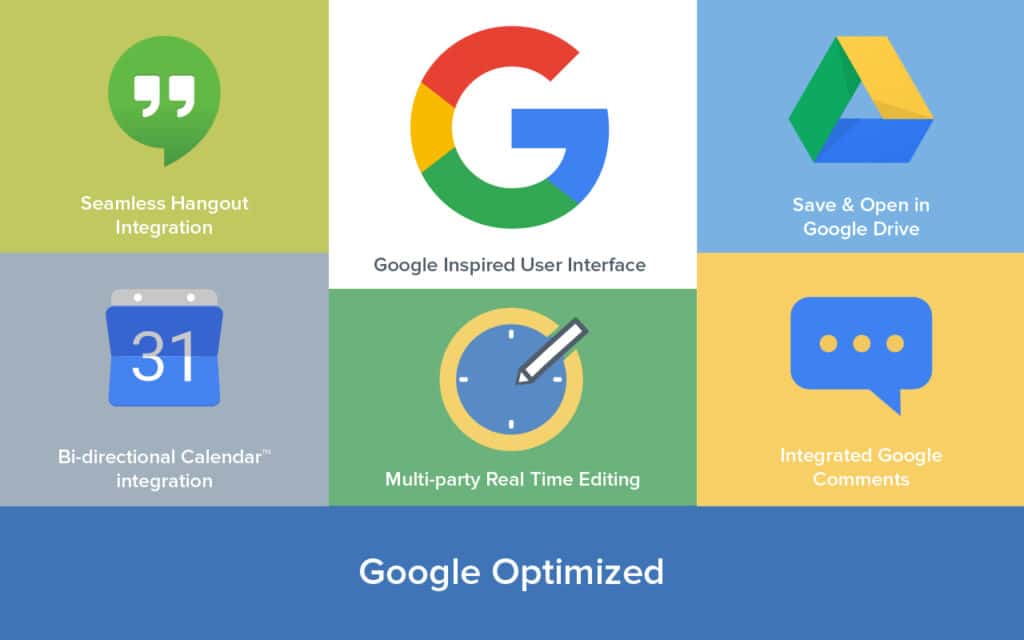 Interactive Gantt chart
Gantt charts offer a complete visual project overview at a glance. And with Gantter's interactive Gantt charts, hovering on any bar in the chart will give you complete information on the task, duration, start date and finish date.
What makes it even easier (and more fun) to use, is the ability to drag the bar backward or forward and automatically adjust the time allocated to that task and resource.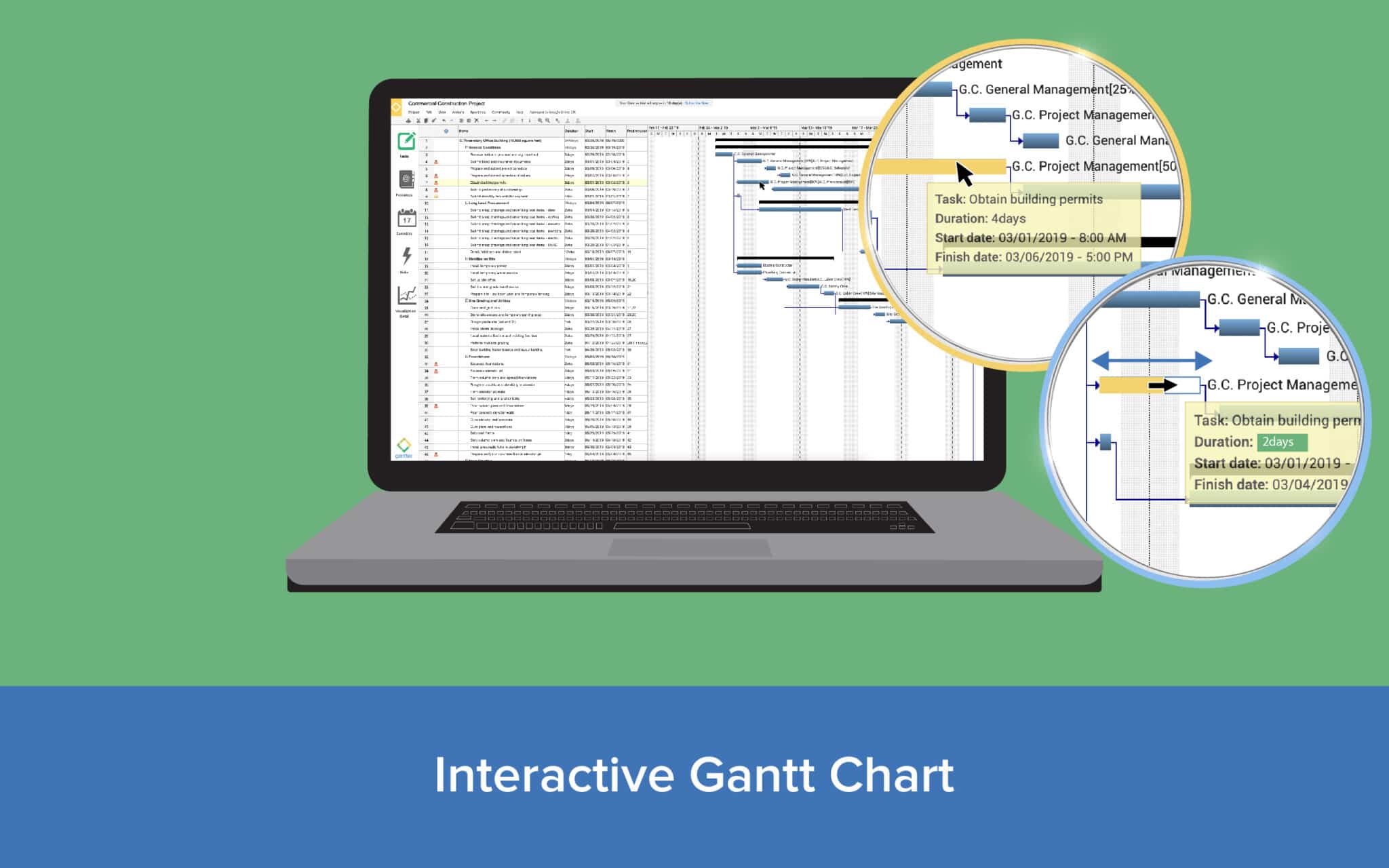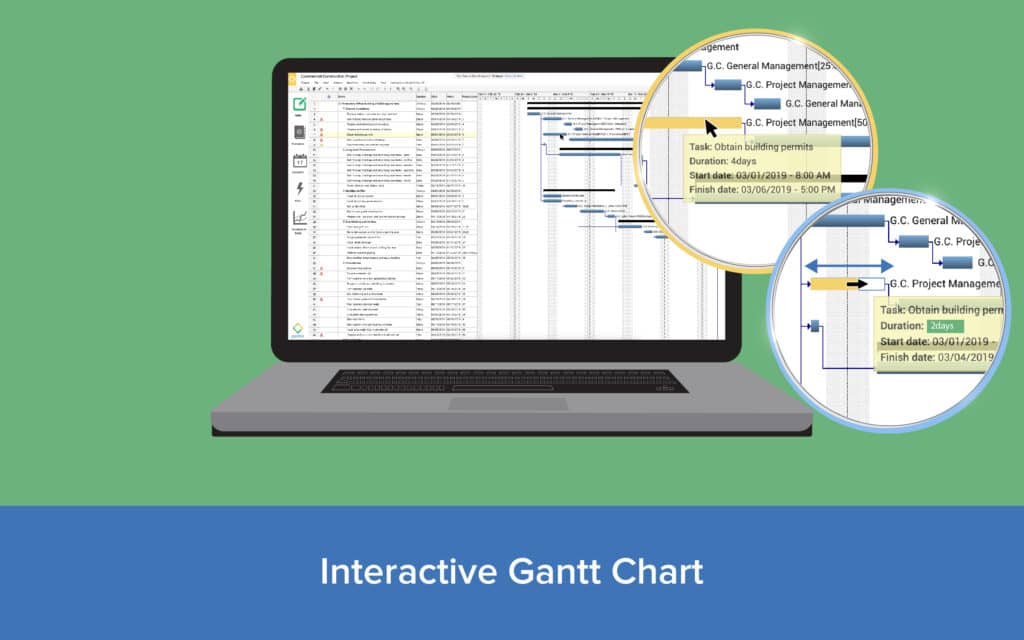 Instant AI recommendation engine
Gantter has the first-of-its-kind AI Recommendation Engine — "Suggest & Assist" — which instantly suggests tasks, risks and resources for your project, based on data from other projects like yours.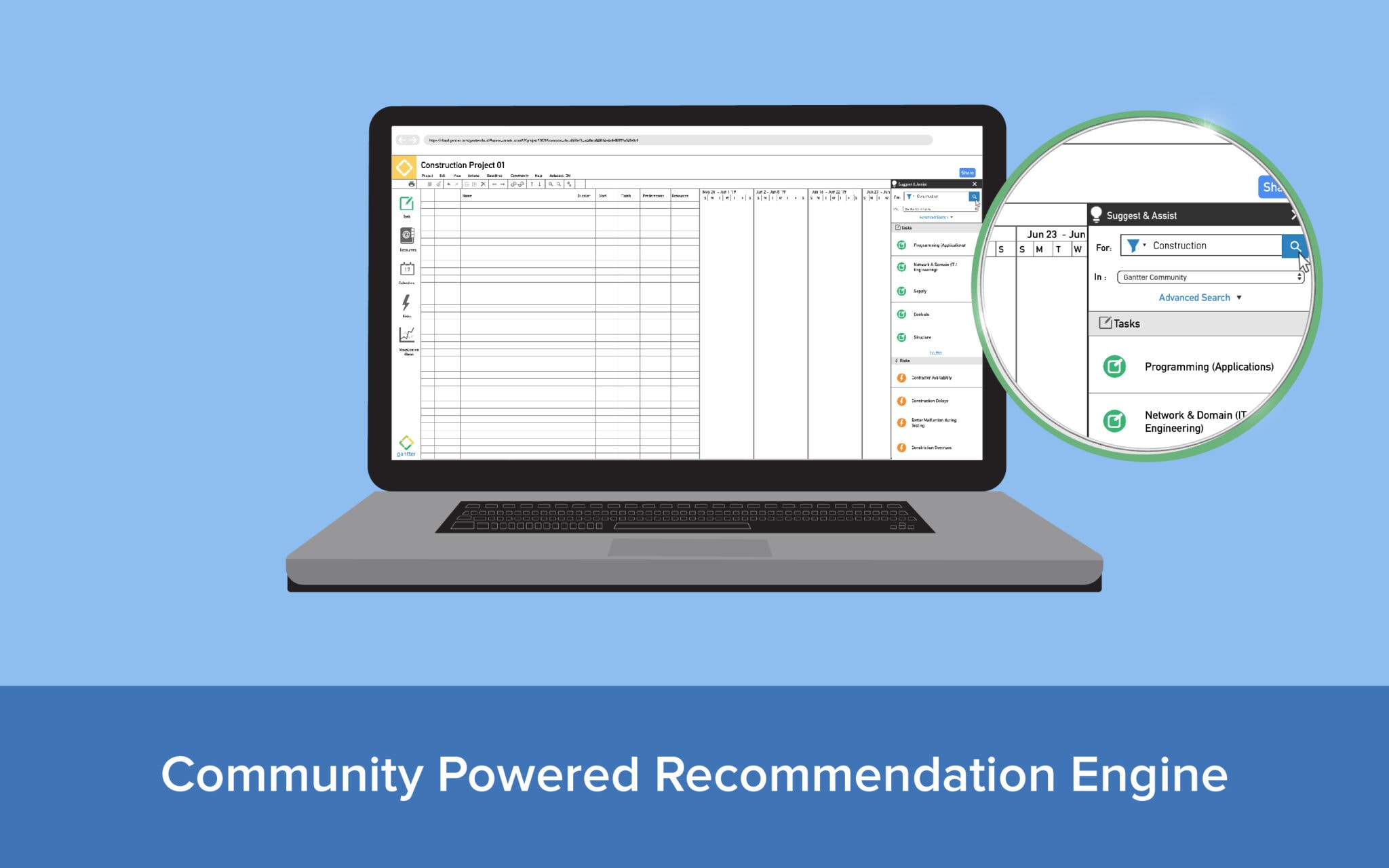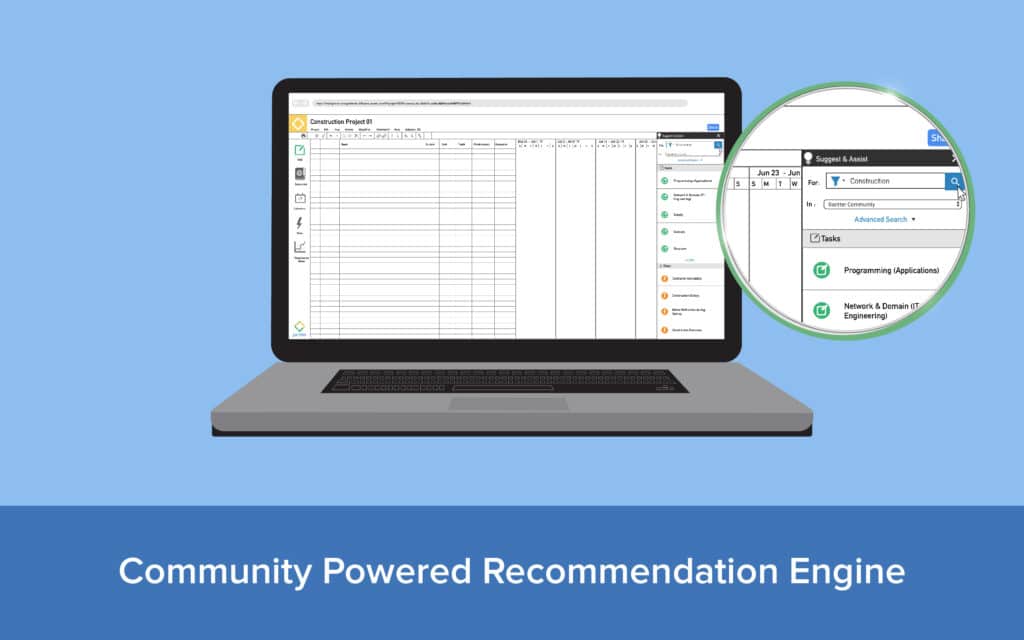 Project templates
With hundreds of community-contributed project templates, Gantter ensures that you never have to start a project plan from scratch! You can browse templates by industry or specialization, and choose one to use as a base for your own project.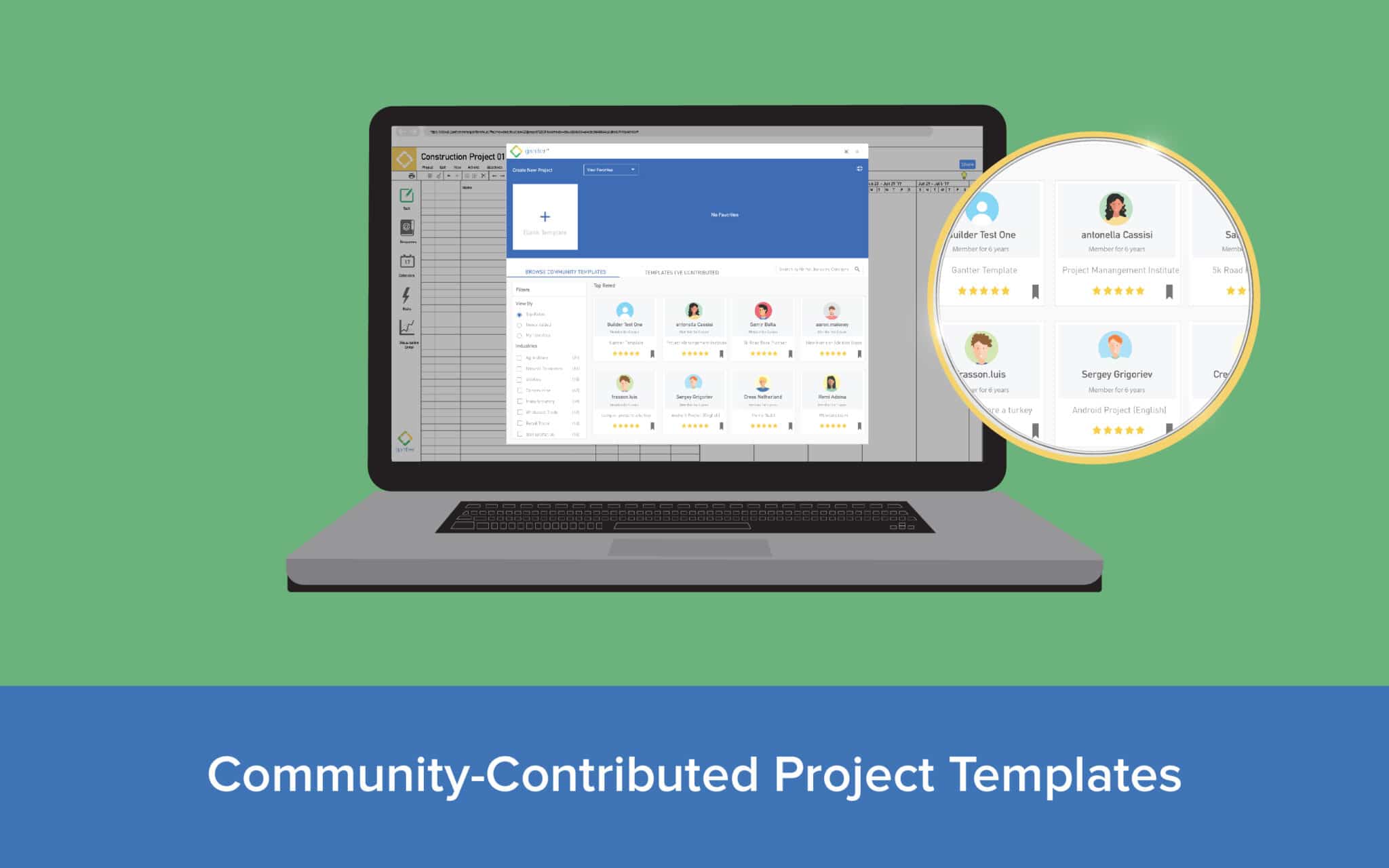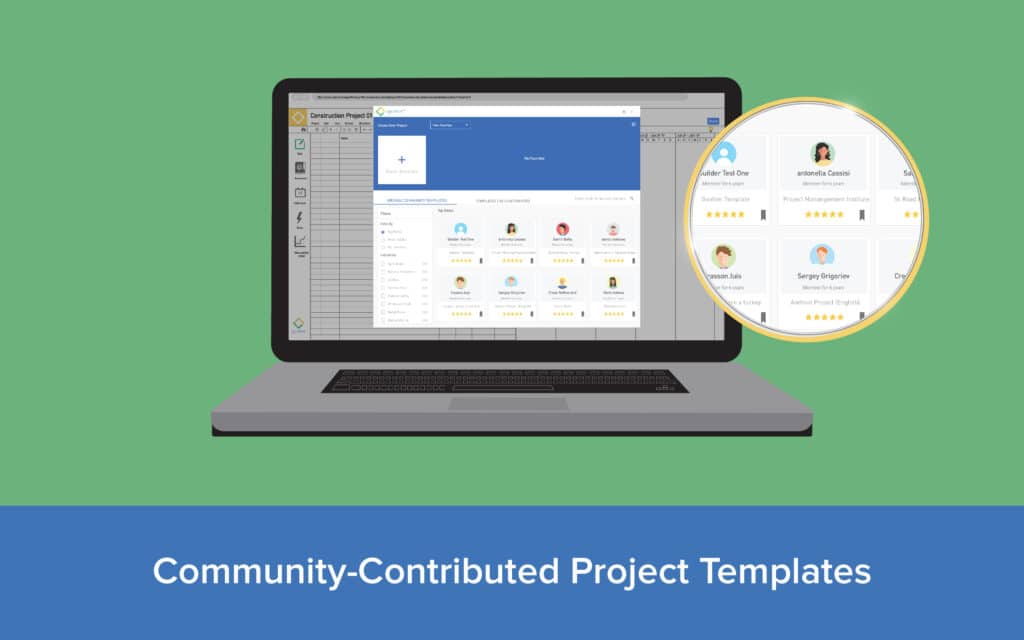 Some other cool features include task tracking, hierarchical task linking, cost tracking, workload tracking, resource auto-leveling, risk tracking and management, baselining, auto-generated work breakdown structure, custom columns and colour themes, and a host of other features that are both advanced and easy to use.
See how Gantter compares to other project management tools
Integrations
Gantter offers a complete integration with Google where you can enjoy single sign-on, bi-directional task syncing from Gantter schedules to your Google Calendar, and storing files on Google Drive/Team Drive.
Gantter's built-in Visualization feature is integrated and powered by Tableau. Gantter also integrates with Smartapp.com for planning & scheduling infrastructure projects.
Pricing
Gantter costs $5/user/month, which is one of the lowest prices in the market for such a fully-featured product. They also offer a free 30-day trial with full feature availability. Check out Gantter's website here.
Pin for later reading: