A Beginner's Guide To Backup For Project Managers
This is a guest article by Mauricio Prinzlau.
Are you backing up your project and personal files effectively? Today's practical option is a cloud storage solution.
There are various types of data backup techniques. Conventional backup techniques use tape, DVDs and USB connected devices.
Conventional backup techniques are now complemented by the availability of cloud-based backup. Cloud storage makes up a competitive option for data backup.
Due to improvements in networking and the quality of internet connectivity, cloud based backup options have gained market share and are in fact superior to onsite backup in most applications.
Project managers typically have to work with a number of stakeholders ranging from clients and vendors to senior management and internal customers. Project data and documents are accessed not only by employees, but also sometimes by others. So, as a project manager, what do you need to know about backup?
Why Backups Matter
Whatever the type of project that you are managing, internal or external, services or product delivery, technology heavy or not, data backups are part of standard procedures in most companies to cover the risk of data loss, data corruption and theft.
There are several plausible scenarios which expose these risks, from fire to flood and burglary. Even where the organization does not have a standard process step for backup, it is incumbent upon you as a project manager to ensure that all data related to your project is being backed up at regular intervals.
While DVDs are easily transported around, tape drives can store very large volumes of data. USB-connected devices are as portable as DVDs, while having higher reliability from not being susceptible to scratches and enable more robust handling.
External hard drives work exactly like regular hard drives and are able to provide significant amounts of storage at low cost and high reliability.
4 Cloud Backup Benefits
The chief benefits of cloud based backup services are:
No hardware costs are incurred
Even businesses with a small number of IT staff can manage data backup
Better operational outcomes and accountability
Flexibility with regards to storage requirements.
So now you're clear on why backups are important and the benefits of choosing a cloud service, let's review the different options available to you for your project.
Which Type of Backup Does Your Project Need?
Given the number of choices available, these are three aspects you should consider when trying to decide which type of backup to use:
What is the volume of data that needs to be backed up?
What recovery time do you need for your data?
What is the projected growth rate of your data?
Let's look at each of those.
1. What is the volume of the data that needs to be backed up?
For very large volumes of data, it would be appropriate to tap one of the conventional backup methods like tape, DVDs, external hard drives and USB devices.
There are some guidelines that have been made available by an analyst named Russ Fellows working with the Evaluator group that might help. What Russ recommends is to use conventional backup methods when the data volumes in question are more than 100GB per every 1Mb in network bandwidth.
He recommends cloud storage backups only when data volumes are less than that. This would mean that a 6Mbps network connection can support cloud data-backup only if the amount of data to be transferred is less than 600GB.
Anything more than would push you to the side of conventional backups.
How do you know what the volume of data would be? This is part of the role of subject matter experts on the team and get their opinion and calculations.
2. What recovery time do you need for your data?
If your data needs to be recovered quickly, conventional backup techniques are better since data transfer rates are much higher with conventional techniques when compared to cloud based backup services, which are limited by network speed.
3. What is the projected growth rate of your data?
The guidelines from Russ Fellows indicate that only conventional backup techniques are suitable for environments with growth rates amounting to more than 10% of the data volume each month.
With projects that have a fixed end-date (assuming you are backing up project-related data, not data related to the deliverable that the project is creating), you shouldn't have to worry about it growing too far too fast for 99% of projects.
The Cloud Storage Option
Cloud backups are also called online backups. Cloud backup services are operated from remote servers and locations. The cloud site is typically operated by a vendor and may be public, private or proprietary.
Backup programs run regularly in order to execute backup, collecting and transferring data to remote servers. The data is compressed and encrypted if needed before transfer.
Public, Private or Hybrid? How To Choose The Right Cloud
These are the various sub-types of cloud based backup services:
Public cloud
Private cloud
Hybrid cloud.
So what are your choices with each of those? Let's take a look.
1. Public cloud
Here, the vendor cloud site serves many businesses and organizations, not only yours. The services may be offered based on free or paid models. The primary benefit from using public cloud backups is that they are fairly cheap since they bank on shared storage.
But is shared storage right for your project? We'll look at the considerations in a moment.
2. Private cloud
A private cloud is designed for the backup requirements of one business in particular. It utilizes proprietary architecture elements to do so.
3. Hybrid cloud
A hybrid cloud is designed using a combination of public, on-premise and private clouds to meet your business's specific requirements.
How to choose the right cloud option
These are some aspects you should take into account once you have decided to go for cloud based backup at your business.
If your environments impose stringent restrictions on data sharing or stiff service level agreements, you should go for a private cloud.
If your business needs storage to be ramped up in somewhat ad-hoc fashion, a private cloud service would be the right choice.
If your IT budgets are limited and your data privacy-related requirements are minimal, a public cloud would be a great option.
If you have backup requirements that are very specific, you have IT budgets available to provide for additional managerial costs and are able to absorb the high cost of developing and maintaining complex systems, you should go in for a custom built solution based on a hybrid system.
While data backup has always been a critical function, its importance has gone up manifold due to a couple of reasons. For a start, the sheer volume of data being collected and accumulated in the average project is immense. Also, regulatory requirements have shot up and the impact of GDPR and PECR are essential considerations.
Both conventional and cloud based backup services are available for adoption, each with its own unique advantages.
About the author: Mauricio is the lead Cloud expert at Cloudwards.net, a data and user feedback driven comparison engine for cloud storage, online backup and VPN apps and services. In addition, He also loves producing educational videos and reviews to help people get the best services of their needs. Get in touch with him on LinkedIn.
This article was kindly sponsored by Cloudwards.
Tired of researching software products?
Get fast & free advice from the experts at Crozdesk.com. Crozdesk's small team of dedicated Project Management software enthusiasts will compare 360+ products for you. Tell them your requirements and they'll match you with the right expert who can help.
No Obligations
Free Service
Exclusive Discounts
Expert Advice
Minimal Time Commitment
Get a Custom Comparison Report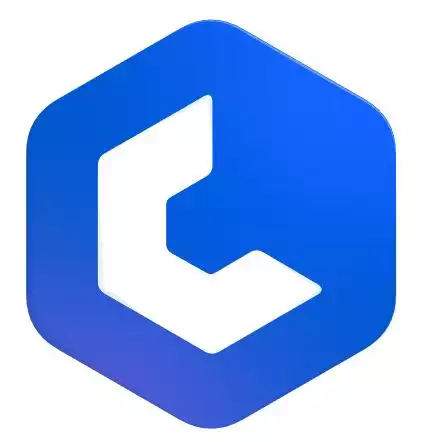 This service is free for you. I may receive a commission from the software company if you choose to purchase licences. #ad
Pin for later reading