Women in IT Awards: the results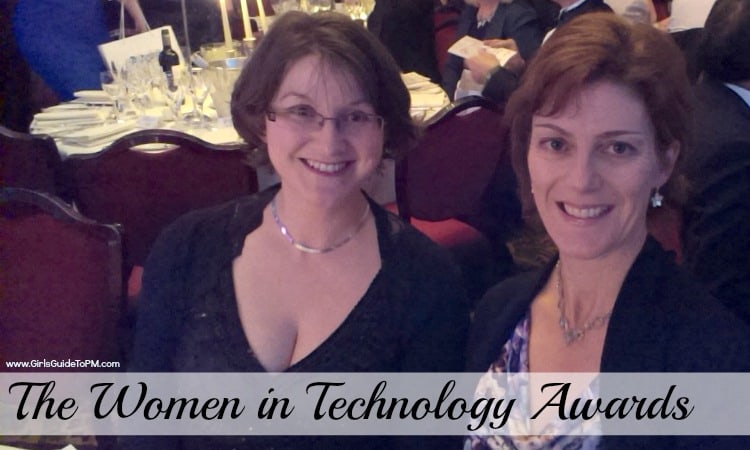 The inaugural Women in IT Awards were held in London on Thursday and I'd been nominated, with my colleague, for work on a large IT transformation project at Spire Healthcare (the project forms the major case study in my book, Customer-Centric Project Management, This photo is of us just before dinner was served. It was a glitzy night at Grosvenor House on Park Lane.
Ben Rossi, editor of Information Age which put the awards together, opened the evening after a champagne reception.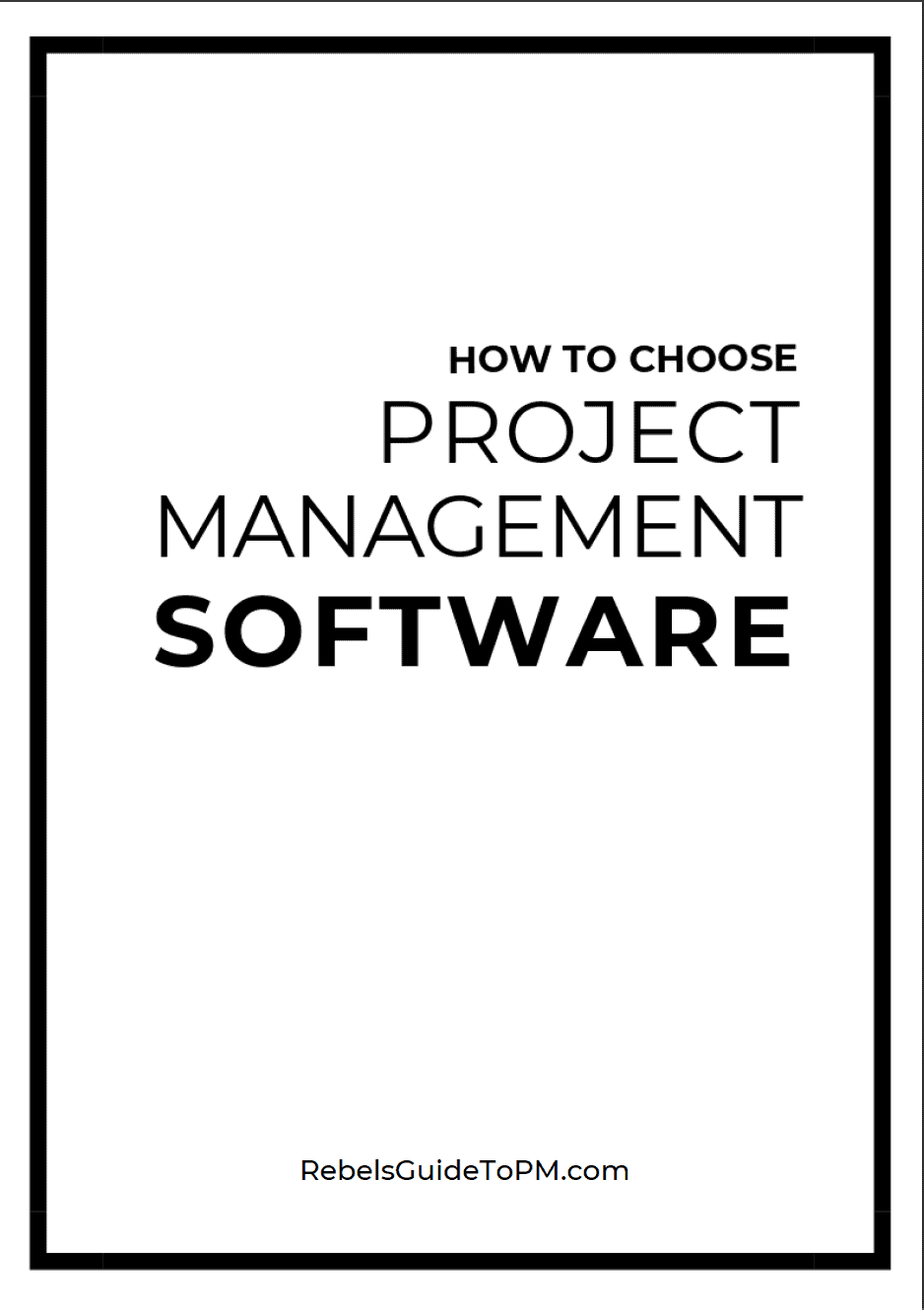 Looking for the software tool that will best support your team?
I've got a free guide on how to choose project management software, based on my book, Collaboration Tools for Project Managers. You can download the freebie here and it will help you decide your requirements.

If you already know what you want your new software to do, but you haven't found a product that fits yet, I recommend Crozdesk. It's a free software selection service where a human matches your needs to a shortlist of products and it massively speeds up the time it takes to find the right project management software for you.
I'm an affiliate for Crozdesk, which means I'll earn a small commission if you use their services.

"Only 16% of IT professionals are women," he said, "half what it was some years ago. Only 39% of women feel looked after by their industry compare to 61% of men. There are not enough people like you."
He went on to say that the awards demonstrate the role that women can play in the vibrant world of technology. "Nothing is going to change unless there is a strong level of accountability," he added.
Steve Garrett, Chairman of Salesforce, also gave a brief address. "Only 3% of Fortune 500 CEOs are women," he said. "For the past 15 years women have earned more degrees than men but rates of women in IT have remained stubbornly low."
He continued: "When women demonstrate the skills to succeed in technology that creates the conditions to inspire others." He talked about how the industry needed all the innovators and professionals it could get to keep up with continuing economic and business change. "We dare not rely on or exclude a group," he concluded.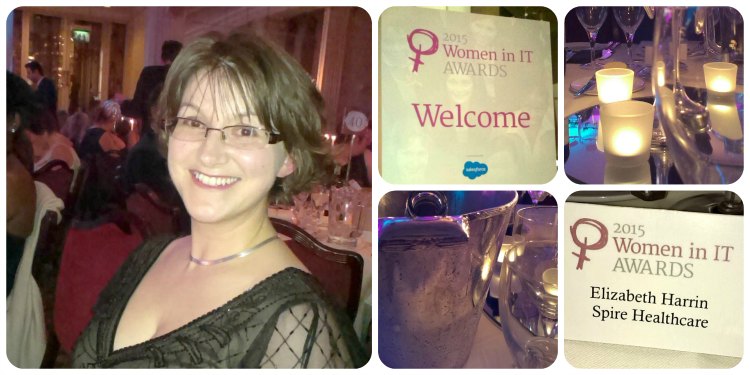 The winners
Maggie Philbin hosted the event introducing the finalists and the award presenters. The winners are:
Advocate of the Year: for a company that has run initiatives to support women in IT – Network Rail
e-Skills Initiative of the Year: for a company that has run a programme to encourage women and girls to build their digital skills and consider a career in ICT – Royal Bank of Scotland
Innovator of the Year: for a company where a woman was integral to the success of a program of corporate innovation – Unruly
Business Leader of the Year – Helen Lamb at Fujitsu
Public Sector Deployment of the Year – London Borough of Camden, although Exeter College got the biggest cheer as we were on their table!
Private Sector Deployment of the Year – Tesco
Future CIO of the Year – Colette Mullan at BT
IT Transformation of the Year: for a company that has done a major successful IT transformation where a woman was an integral part. This was the award we were up for but we were beaten by the worthy winners – Royal Mail.
CIO of the Year – Anna Barsby at Halfords Group
Editor's Choice: for a company that has done something exceptional to encourage women into the tech industry – FDM Group
Salesforce Woman of the Year: for a woman who has demonstrated IT excellence and innovation, shining a light on what can be achieved in technology – Emer Timmons at BT Global Services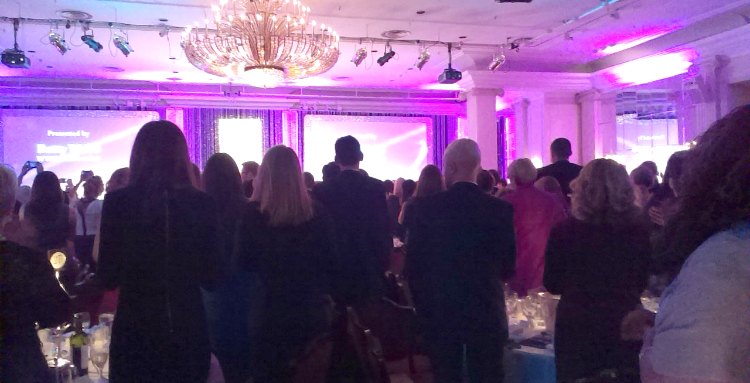 The highlight of the awards ceremony was easily the presentation of the Security Champion of the Year award, presented by Betty Webb, one of the codebreakers based at Bletchley Park during WWII. She spoke briefly about having to keep her work a secret for 30 years and wondered whether that would be possible nowadays. They had no choice at the time, she said, or we wouldn't have been sitting here in comfort today. Read more about the secret projects and amazing work of women in IT during the war here. The award was won by Cath Goulding of Nominet.
Despite not winning, it was a lovely evening, and inspiring to be surrounded by so many stories of wonderful IT projects and women achieving huge career success. If you've got the chance to enter professional awards you should definitely go for it. It's a great experience to be a finalist, and you don't have to win for it to be an achievement listed on your CV!