Top 11 Cities for Project Management
What are the top cities for project management in the world? We looked at hotspots for megaprojects and compared them to the outlook for project management careers.
In this article, you'll learn:
Where in the world pays project managers the most
How many jobs are available in top cities
Which cities made it into the Global Liveability Index
Which city made it on to the list… even though it hasn't been built yet
Which city tops the list for EU investment
And more!
1. Shanghai
Shanghai has some huge projects underway including:
The Shanghai Urban Rail Transit Expansion: piling work on the new high-speed line began in November 2020. The country is investing US$43.3bn into six subway lines and three inter-city railways.
Construction of a Huawei research and development center
Aircraft R&D facilities
The continued development and expansion of Tesla's Shanghai Gigafactory
LEGOLAND® Park & Resort in Jinshan District at the cost of US$550m, due to open in 2024.
The Shanghai (2017-2035) Master Plan lays out the bigger picture for investment and development across the city.
We don't have figures at a city level but across China, 78% of project professionals believe they will get a 5% of more pay rise in the next 12 months. That's promising, and could well be as a result of the increasing investment in infrastructure projects.
Given that the Office of National Statistics reported that an average increase for my salary next year would be 1.3% based on the latest growth in earnings figures, the fact that 55% of project managers based in China are predicting pay rises of greater than 10% seems like it's a sign project management earnings in the region are increasing in response to market forces.
Or it could be a reflection of the poor level of salary currently on offer in China.
There might be billions being invested in Shanghai megaprojects, but the average salary for a project manager in China is the lowest in this research at a tiny US$29,075. Employers might have realized that they need to offer wages to match the requirement to secure top talent.
Nationally, 73% report that there is a formal or informal career path for project managers in their organization.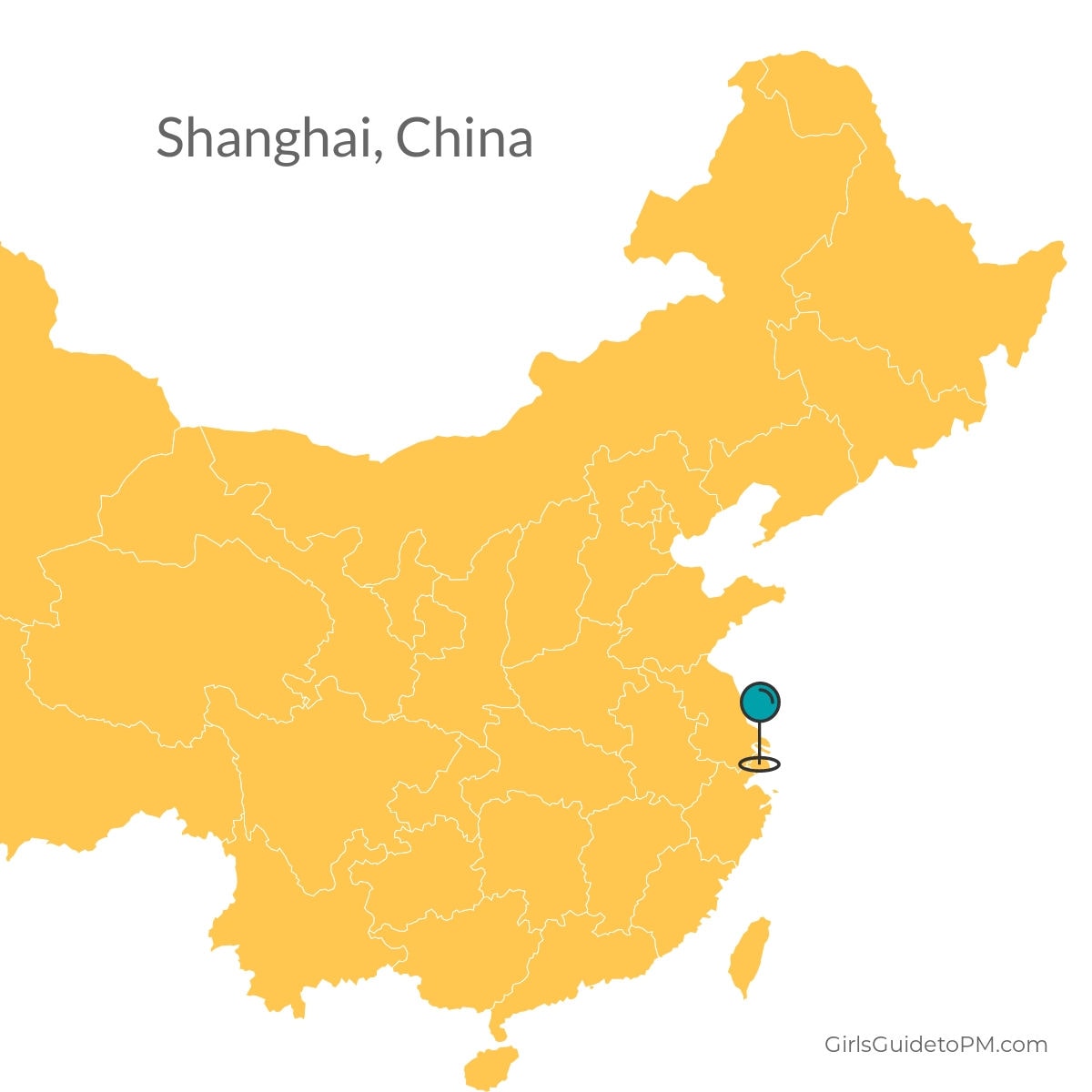 | City | Percentage |
| --- | --- |
| Shanghai | 78% |
| Buenaventura | 52% |
| NEOM | 39% |
| Warsaw | 39% |
| Seattle | 19% |
| Tokyo | 19% |
| London | 19% |
| Las Vegas | 19% |
| Washington DC | 19% |
| Brisbane | 19% |
| Sydney | 19% |

Percent of project professionals who believe they will get a pay increase of 5% of more in the next 12 months (Source: PMI; figures relate to country)
2. Sydney
Sydney is seeing amazing investment and a huge number of relevant project management jobs available reflects the growing need for specialist skills in the city.
Some of the large projects to watch over the next 12 months include:
Sydney metro expansion: Due to open in 2024 and cost up to A$12bn with further investment required to extend the network to the west. This project will deliver 31 stations with a view to increasing capacity by almost 100%. There are also plans to build commercial and residential properties around the new metro route.
Construction and operation of a new fish market, to be managed across two stages.
The Western Sydney Aerotropolis which plans to contribute 100,000 new jobs by 2056 as well as support further development in local roads and metro systems to support the area. The initiative has secured A$20bn of public funding as well as private investment.
The Sustainable Sydney 2030 program lays out other initiatives to develop the city, which is mentioned in the most recent Global Liveability Index.
A search on Seek.com.au found a staggering 9,396 open job offers posted in the last 30 days. With the average project manager salary coming in at US$101,381 that's a lot of money being spent on securing top talent for the multitude of infrastructure projects happening in the city.
Nationally, 68% report that there is a formal or informal career path for project managers in their organization, so things are looking good for professional development. On the not-so-good side, only 19% of Australian PMs believe they'll get 5% or more pay increase in the next 12 months.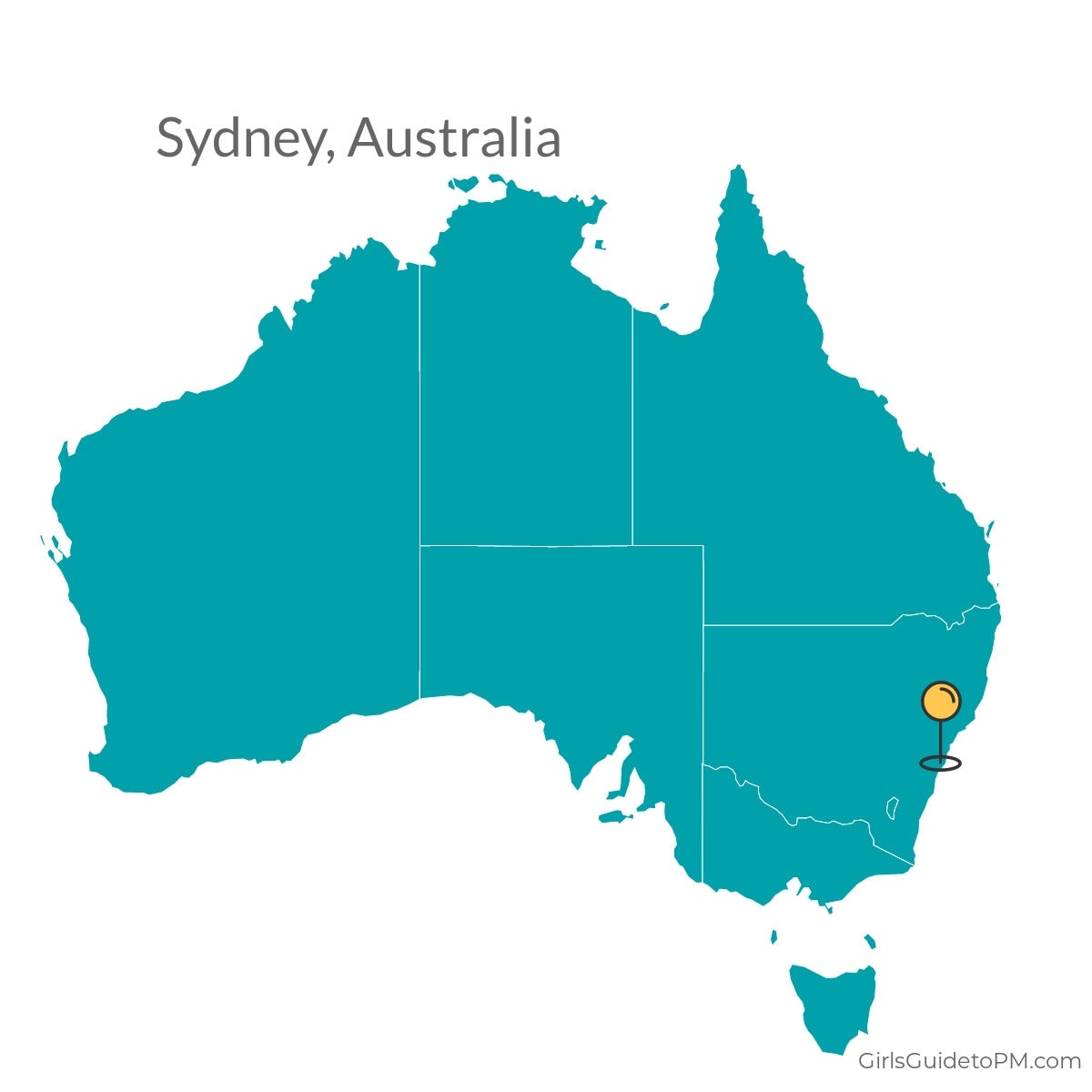 | City | Number of Project Related Roles Available |
| --- | --- |
| Sydney | 9,396 |
| Washington DC | 3,729 |
| Brisbane | 3,538 |
| Seattle | 2,246 |
| London | 1,491 |
| Tokyo | 657 |
| Las Vegas | 212 |
| Warsaw | 9 |
| Shanghai | 4 |
| NEOM | no data |
| Buenaventura | no data |
Number of project-related roles available (Sources: Searches in English: Totaljobs, Indeed, Seek as at 24/11/20)
3. Tokyo
The 2020 Tokyo Olympics (budget: US$5.9bn) were postponed as a result of the global pandemic, but investment in infrastructure and megaprojects continues. Some of the largest projects include:
Takanawa Gateway station: due to be fully completed in 2024
Garden promenade: an elevated linear park built along the route of a highway. With more transport links moving underground, the plan is that in the next 10 years this old road becomes a planted walkway through the city.
The Nihonbashi District Redevelopment: the construction of new high-rise buildings and moving an expressway underground to improve the river. There's going to be a mix of retail, office and residential units along with a hotel. The cost of just the first phase is US$2.8bn and the whole program is due to finish in 2035.
Tokyo also made it on to the Global Liveability Index for being one of the top 10 cities where it is nice to live.
A job search turned up 657 jobs in Tokyo: not as many as other cities on the list but plenty of opportunities. The average salary for a project manager in Japan is US$66,188 but only 19% of Japanese project professionals believe they'll get 5% or more pay increase in the coming months. On the positive side, 65% have a formal or informal career path for project managers in their organization, so the possibilities for career development are good.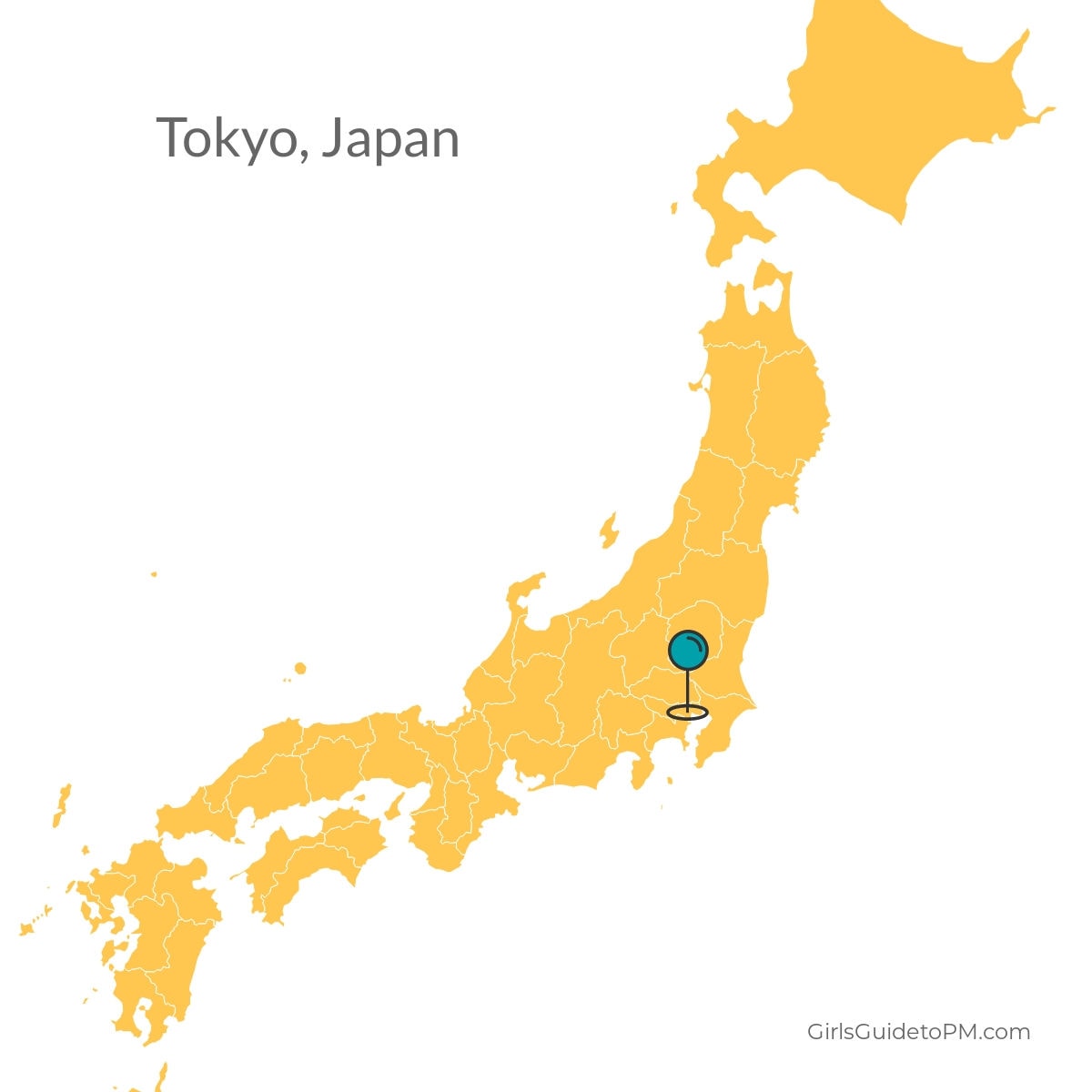 4. Las Vegas
Things are always changing in Las Vegas, and the city has plenty of ongoing major projects that mean it has earned its place in the list. Here are some of the most impressive:
Majestic Las Vegas Resort: a new five-star hotel complex with a budget of US$850m, due to complete in 2024
The Convention Center Loop: billed as "a revolutionary underground transportation system", this is a free, electric way of getting around the campus complex. Elon Musk is behind The Boring Company which is drilling the tunnels and there is talk of extending it across the whole of the city and out to Los Angeles.
MSG Sphere at the Venetian: a music and entertainment arena in the shape of – you guessed it – a sphere. A US$1.6bn project, it was delayed due to the coronavirus pandemic in 2020 and is now set to open in 2023, providing 17,000 seats in the venue.
There are dozens of other construction and development projects on the go too, meaning it's a destination city for people who want to get involved with major construction initiatives. However, a job search only turned up 212 jobs in Las Vegas for project professionals, which seems rather low given what is going on.
The average salary for a project manager in the USA is US$116,000, the highest of all the countries in this list, and according to the PMI Salary Survey, second only to pay in Switzerland.
The outlook for pay rises isn't hugely optimistic though, with only 19% of US PMs believe they'll get 5% or more as a salary increase in the next 12 months. Overall, the job situation looks solid, with 74% reporting they have access to either an informal or formal career ladder internally.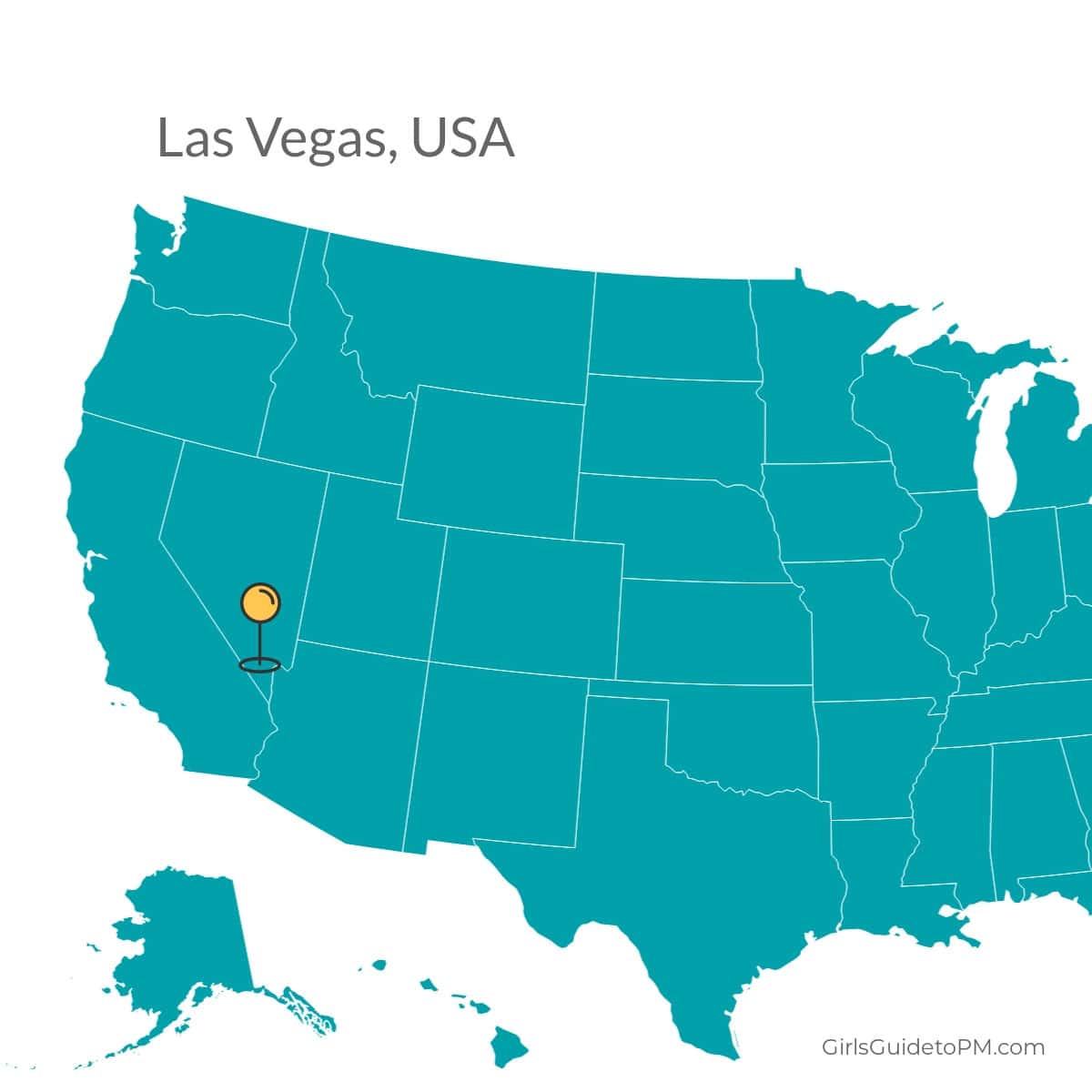 | City | Percentage |
| --- | --- |
| Las Vegas | 74% |
| Seattle | 74% |
| Washington DC | 74% |
| Shanghai | 73% |
| London | 69% |
| Brisbane | 68% |
| Sydney | 68% |
| Warsaw | 67% |
| Tokyo | 65% |
| NEOM | 61% |
| Buevaventura | 58% |
Percent of project professionals with an informal or formal career path available through their organization. (Source: PMI; figures relate to country)
5. Brisbane
The Australian government has granted two initiatives close to Brisbane's major project status. They are both cannabis plants. The Asterion Medicinal Cannabis Project has a capital budget of A$450m and will create around 800 construction jobs and 150 ongoing jobs.
The other site is operated by Hydroganics and the plan there is to develop a medicinal cannabis cultivation and processing facility with around 10 hectares of greenhouses. The capital budget is A$333m and it will create around 152 construction jobs and 140 jobs on an ongoing basis.
There are other big infrastructure works planned around the city too, including:
The Bruce Highway Upgrade: The highway includes Brisbane and stretches 1,700km through Queensland. Over A$10bn has been committed by the Australian government to fund the upgrades.
The Cross River Rail: Queensland's largest state-funded construction project with a budget of at least A$7.4bn. It will deliver four new underground stations, two station upgrades and just over half the route will be in tunnels under the Brisbane River.
Brisbane Airport development: Several projects underway here, including a security upgrade project due to complete in 2025.
With the average salary for project managers in Australia coming in at US$101,381, Brisbane has to be one of the top cities for project management.
There are plenty of jobs in the region: A search on a popular Australian jobs portal showed 3,538 vacancies posted for Brisbane project professionals in the last 30 days.
Nationally, 68% report that there is a formal or informal career path for project managers in their organization but only 19% of Australian project managers believe they see a 5% or greater salary increase in the next year.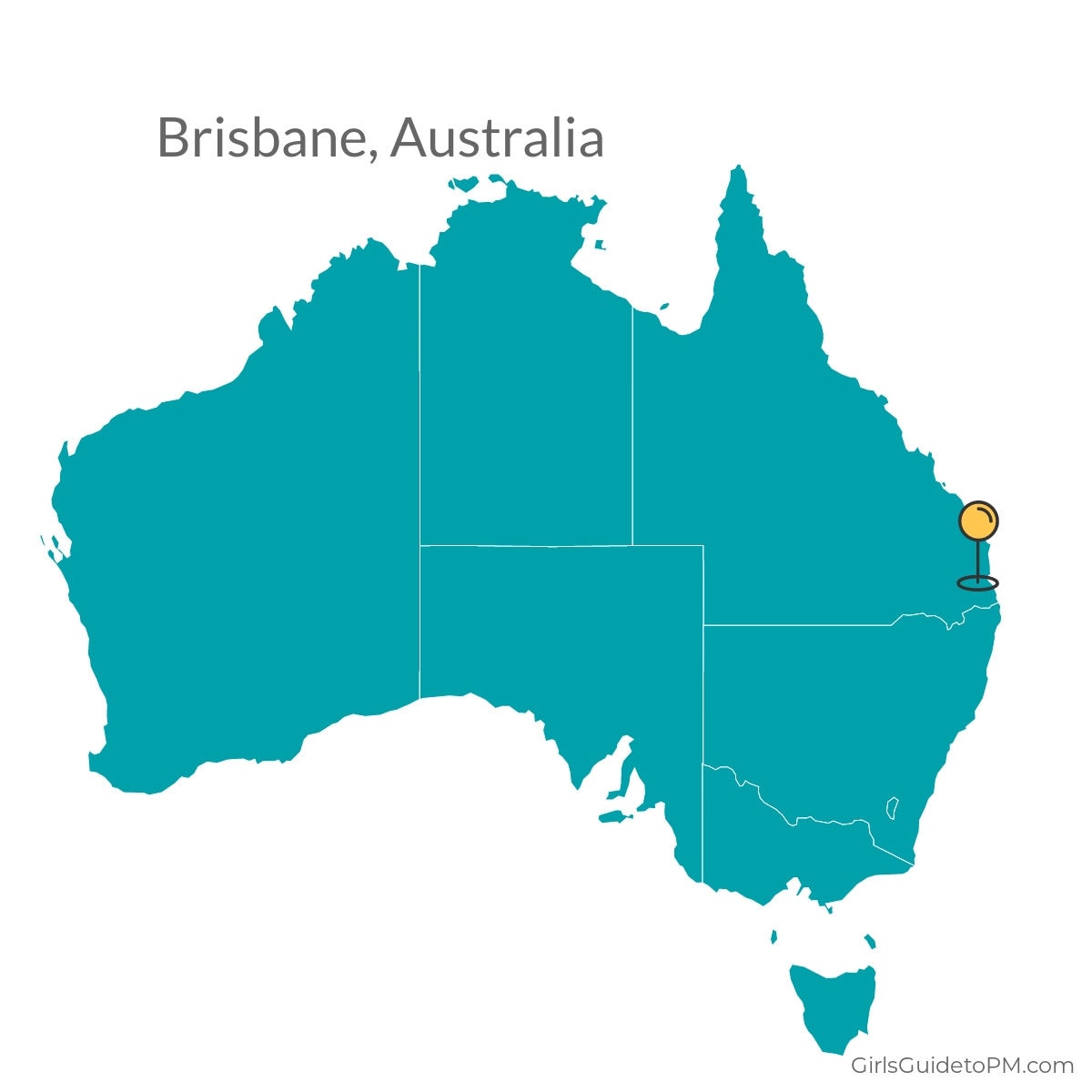 Voice from the city:
"The best thing about working in Brisbane is that because it is smaller, there are eclectic atmosphere and projects," says Elise Stevens, an author, podcaster and project management coach working in the city.

"You can tell because underneath the surface, there is an exciting undercurrent of leading edge work. The majority of the work is government based and there is an exciting start up scene," she adds.

Elise says that if you want to work in Brisbane, you have to have a good network. "Informal references play a big part in how people get work," she says. "It can be tough to get the first gig however once you have a better network it is easier."
6. Warsaw
Warsaw is a hub of investment for major projects at the moment, with 11 initiatives together slated to receive over €2bn of EU funding. The projects cluster around a couple of common themes:
Protecting the environment and using resources efficiently: projects to deliver improvements for water and waste water management in the city
Improving infrastructure for transport and energy: projects to construct sections of the A2 motorway, the S17 expressway and the S8 expressway around the city, as well as two rail projects
Creating a low-carbon economy: projects to construct the second metro line in the city and a tram line, both with the purchase of rolling stock, plus an initiative to introduce 130 low-floor and low emission buses in the city along with the accompanying infrastructure.
That's a lot of infrastructure upgrades!
At the time of writing, we could only find 9 project management jobs in the city but were slightly hampered by not being able to do local searches in Polish. There might be more opportunities if the search doesn't take the implied assumption of English-speaking jobs. However, average salaries are quite low in Poland at US$47,841.
The good news for Polish project managers is that the outlook for pay increases is good: 39% believe that they'll be given a 5% or more pay rise in the coming year. Nationally, 67% of project professionals have access to a formal or informal career path within their organization.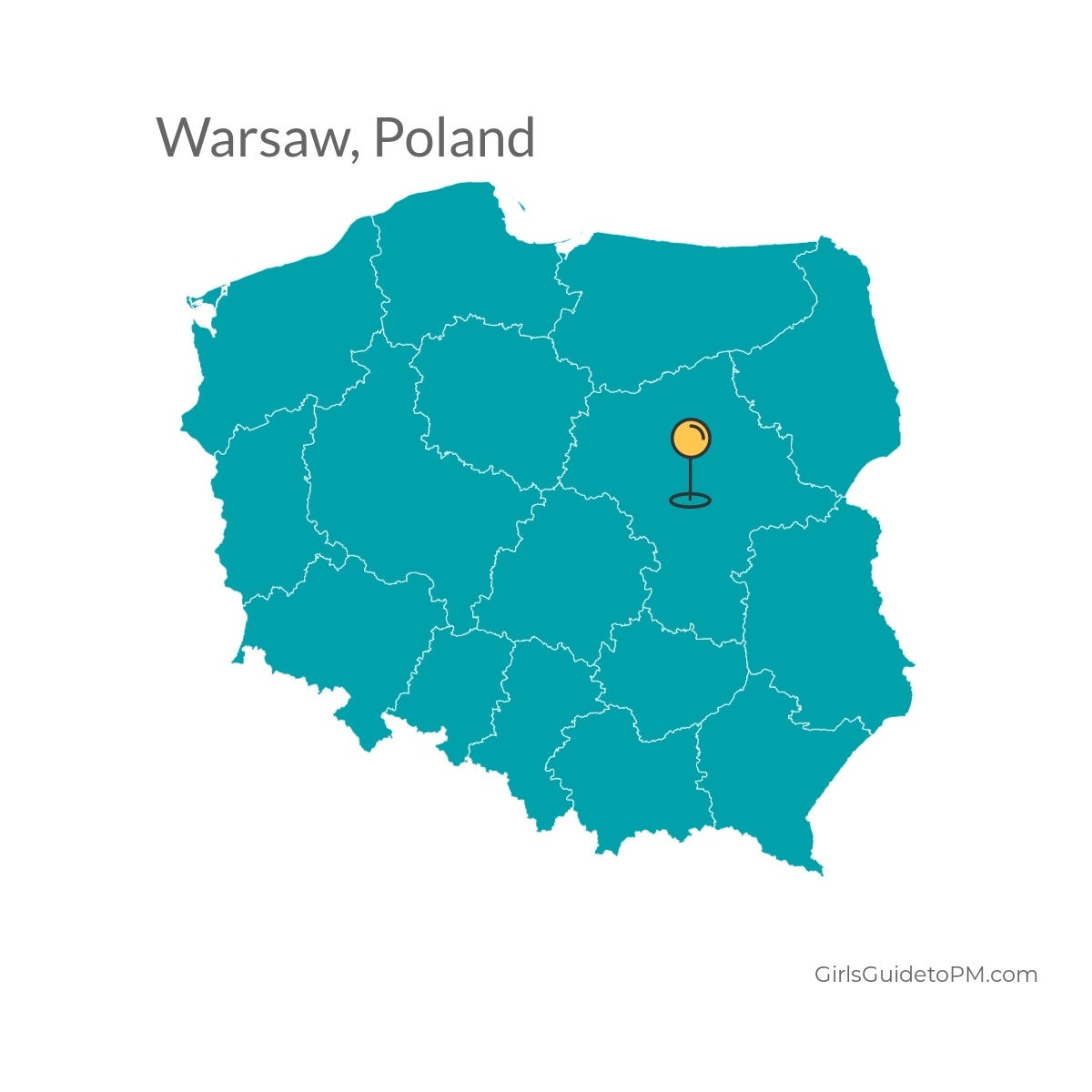 Voice from the city
"You can feel an up-and-coming type of energy in Warsaw," says Daniela Castillo, a project manager with ResumeLab which is headquartered in the city. "It's a city in transition that is already developed by Eastern European standards, but still ambitious for more – to certainly one-day catch-up with its western neighbors. It's definitely on the upswing and has a unique vibe as it's in the midst of being quickly Westernized while maintaining its tradition, heritage, and its historical tenacity."

Daniela adds that the city feels buzzy and atmospheric – or it did until the 2020 pandemic hit. "The scene isn't as robust as say Netherlands, Switzerland, or Germany but that is to be expected," she says. "It's more of a 'still far from mature but learning quickly' scene when it comes to our industry. I expect it to continue to accelerate as many companies love to tap into the cheaper but often equally educated labor market of Poland."

The number and membership of Meetups is growing. Daniela says there are many networking events and a steady increase in the number of job postings.

"Don't be dismayed by the seemingly cold and distant first interaction with most Poles," Daniela advises. "While the city is quickly becoming more diverse it's still a very homogenous country. Considering Poland's history, it is no wonder that most locals may appear unfriendly and guarded, and suspicious of you as a foreigner. Rest assured that it's just a first instinct and they will quickly warm up to you if you only give them some time."

She also advises people wanting to work as project managers in Poland to avoid getting into political debates. "The country is pretty divided as the current ruling party is a very polarizing topic," she says. "The city definitely skews progressive and liberal (by local standards), but don't expect it to be on the same level as Prague, Berlin, or Amsterdam. Overall a solid 4 out of 5 on the liveability scale."
7. NEOM
You might not have heard of NEOM because it doesn't exist yet…. but it's an ambitious project that aims to build a destination on the Red Sea in northwest Saudi Arabia with the goal of delivering what a new future might look like for residents of this planet.
The mission is to include business and residential areas, research centers, venues for sports and entertainment and create homes and workplaces for more than a million people by 2030. It's being built with urban sustainability and environmental protection in mind.
It's going to be a semi-autonomous region with its own government and laws. In August 2020, US-based construction firm Bechtel won the contract to provide the executive project management work on the development of the base infrastructure.
Salaries in the Kingdom aren't great compared to what you could earn elsewhere in the world, but there is no personal income tax in Saudi Arabia. That makes the average salary of US$63,944 not look so bad! On top of that, 39% of project professionals in KSA believe they are in line for a pay increase of 5% or more over the next 12 months. Only 61% of project professionals reported that there was a career path available through their company. It's not a terrible number, but it's the second-bottom score on this list.
When we looked for relevant jobs in the city, we couldn't find any, but there is a NEOM careers portal so you can keep an eye on that.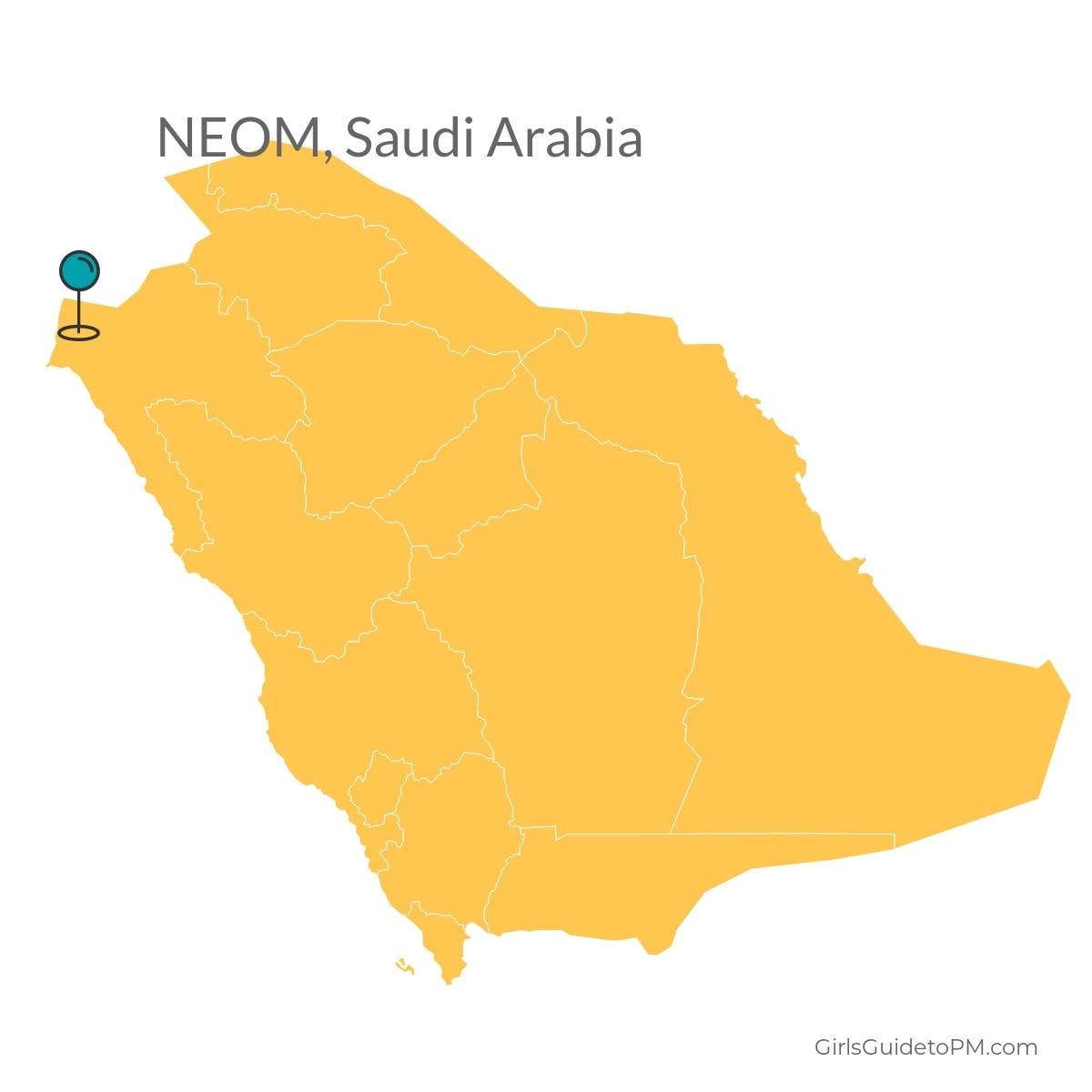 Voices from the city
"Built from the ground up as a model of future living, NEOM will be one of the largest, most sophisticated and advanced infrastructure projects ever undertaken globally, and we are delighted to have a major industry leader like Bechtel on board to work with us to realize our ambitions."

Brendan Bechtel, Bechtel Chairman & Chief Executive Officer.
NEOM CEO Nadhmi Al Nasr
"NEOM is one of the most complex projects in living memory and we are proud to be part of it. The vision for a futuristic, innovative and sustainable ecosystem is unique and bold, and we believe NEOM will change the way new cities are developed by future generations. We have helped our customers shape the Kingdom's history with many key projects and we are honored to be a partner in building its future."
8. Washington DC area
The DMV (Washington DC, Maryland, Northern Virginia) is one of the biggest markets for project managers in the world. The Washington-Baltimore metro area supports 5 PMI Chapters and the DC Chapter is the largest in the world with over 10,000 members.
There wouldn't be that concentration of project managers if there wasn't work to keep them all busy. Here are some of the major projects going on:
Turning the 11th Street Bridge into an elevated public park at an estimated US$74million
Renovation of the Lincoln Memorial: This US$25m project will add new services and activate the space below the monument
Huge multi-hundred thousand US$ investments in retail, residential and commercial buildings, in part to meet the DC housing shortage
Federal government initiatives
Health sciences-related projects at the National Institutes of Health and Johns Hopkins University.
Amazon Web Services is headquartered in the area and Amazon also selected Arlington for its HQ2, so there is a wide range of technical projects happening in the private sector too.
A job search for project managers in the DC metropolitan area shows there are nearly 4,000 openings. With its robust economy and diverse set of industries, there seems to always be work for good project managers, and with salaries for US project managers amongst the highest in the world, it's a booming city.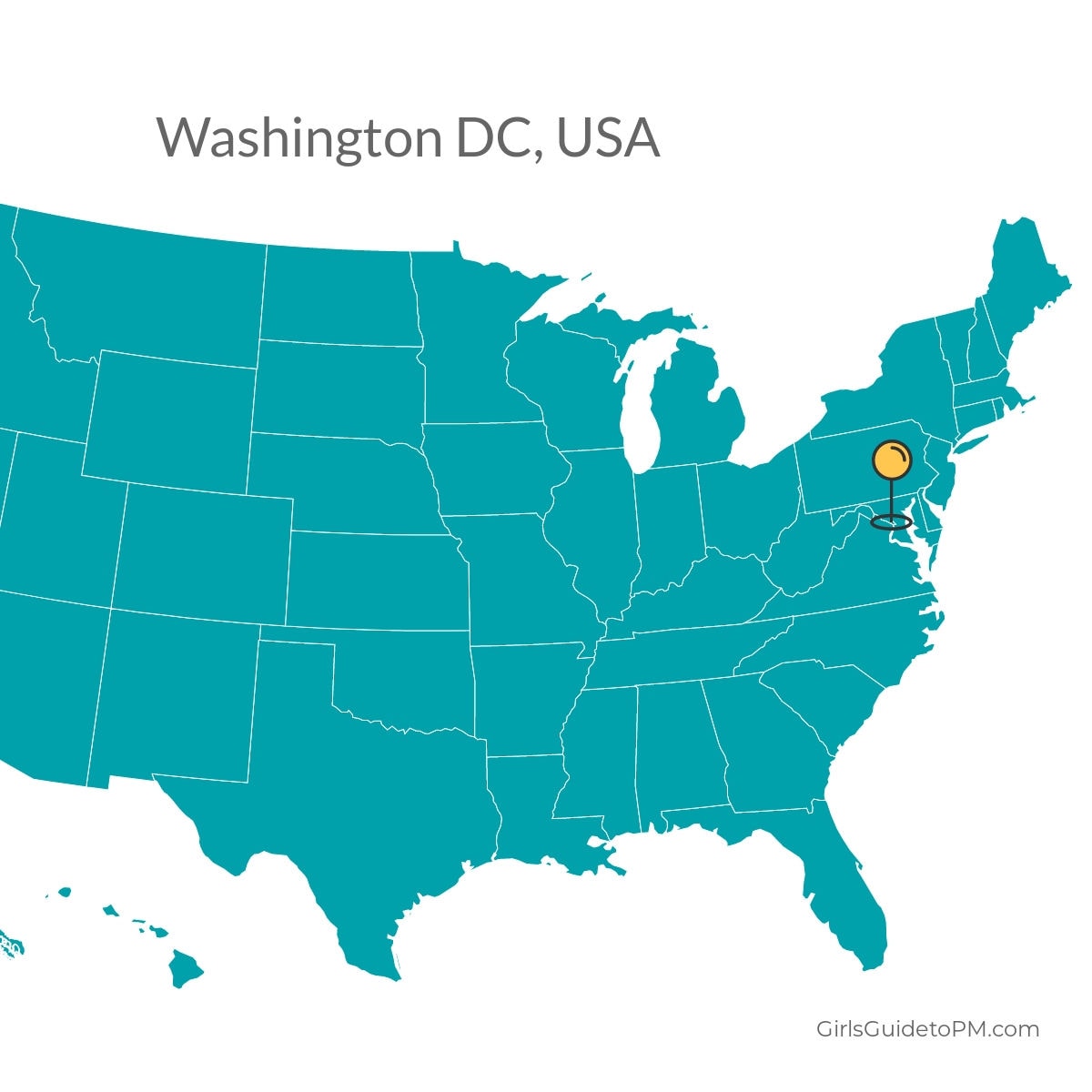 Voice from the city
"The Project Management Day of Service (PM DOS) was started here and hosts one of the largest events in the country," says Alan Zucker, Founding Principal at Project Management Essentials. "Each winter hundreds of project managers volunteer their time to help non-profits with their business needs. This is an uplifting event where project managers can see their value and impact in just a day."

Alan says that while many people primarily associate the region with the federal government, the area is brimming with exciting jobs in multiple industries.

"The Agile project management community is very strong," he says. "Organizations of all sizes are using Agile to deliver value quickly. Agile is being used by small technology companies, Fortune 100 financial services companies, and many federal agencies. AgileDC is a 1-day workshop held each fall where people from around the region share their best practices."

There are plenty of other events going on in the area too, many hosted by the local PMI Chapters. "Multiple workshops, dinners, meetups, and webinars are held each week, along with several professional development days," Alan says.

He came to DC for college and never left. "The area has many wonderful neighborhoods and places to live with great restaurants, museums, music, and cultural attractions" Alan says. "The area is very diverse with people from around the world working together to do great things."
9. Seattle
Seattle's contribution to the global project economy was solidified when the COVID accelerator project appeared in the PMI 2020 most influential projects list. Washington University has received two grants to further the understanding and treatment of the virus.
There are plenty of other megaprojects happening in Seattle as well, including:
Sound Transit: a huge program of light rail and transport improvements, with new stations and routes opening every few years. It's the most ambitious transit expansion in the USA, with the 2021 financial plan budgeting for expenditure of US$3.1bn.
The Puget Sound Partnership: an ambitious agency with the goal of, amongst other things, restoring watersheds to improve the viability of the ecosystem for salmon.
State Route 520: a bridge replacement project to improve the roadways and offer high-occupancy vehicle lanes. Bus infrastructure and pedestrian paths are included along with the floating bridge.
There is a lot of work available in Seattle, with 2,246 project-related jobs available when we checked. There's good news for career progression too, with 74% report that there is a formal or informal career path for project managers in their organization.
Only 19% of US PMs believe they'll get 5% or more pay rise in the next year. Perhaps that's a reflection of the high salaries afforded to project professionals already: their pay tops the list in this article at US$116,000.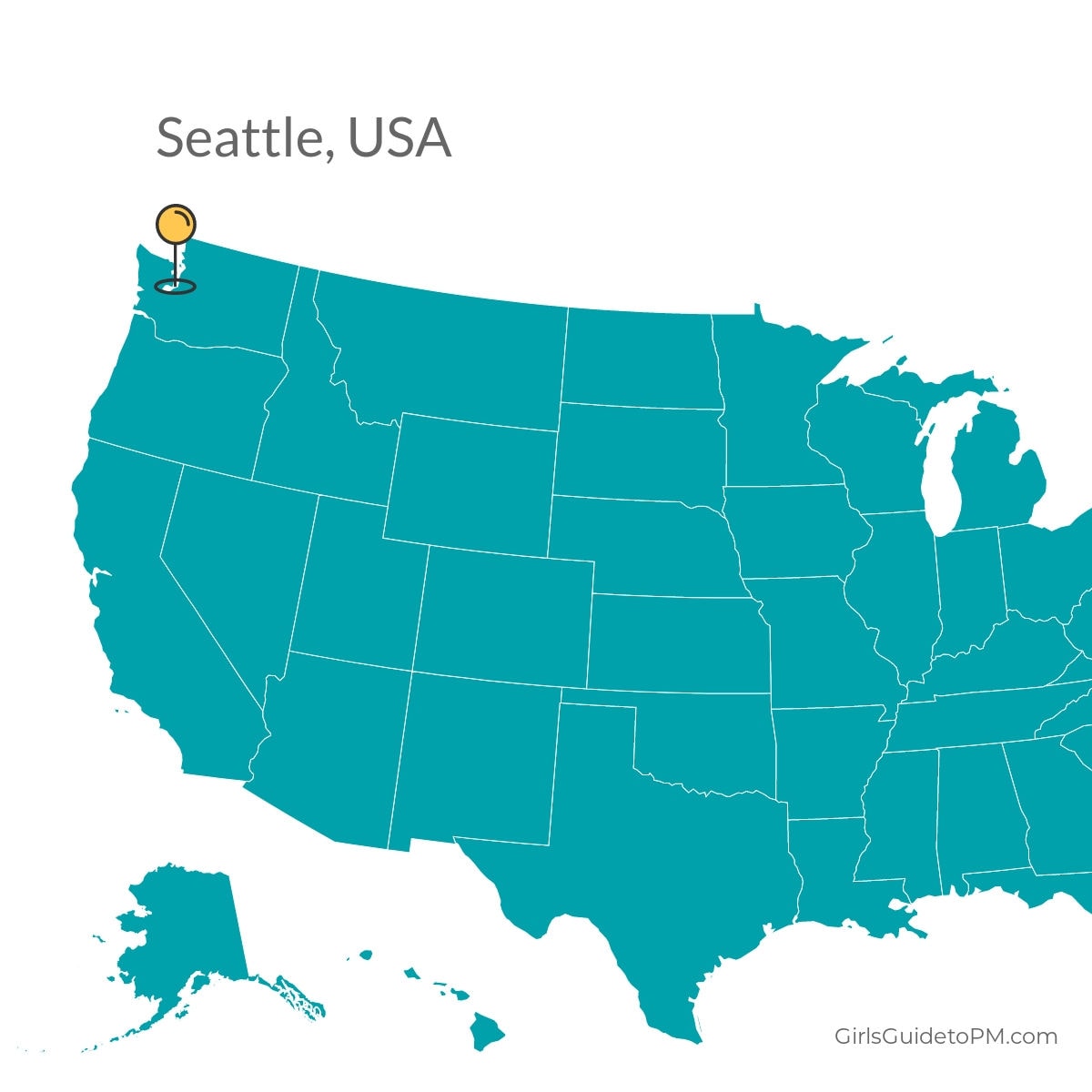 | City | Average Salary in US$ |
| --- | --- |
| Seattle | $116,000 |
| Las Vegas | $116,000 |
| Washington DC | $116,000 |
| Brisbane | $101,381 |
| Sydney | $101,381 |
| London | $83,410 |
| Tokyo | $66,188 |
| NEOM | $63,944 |
| Warsaw | $47,841 |
| Buenaventura | $30,800 |
| Shanghai | $29,075 |
Average national salary in US$ (Source: PMI)
10. London
Crossrail is Europe's biggest construction project, generating enough work for the equivalent of 55,000 full-time jobs. It's a new railway for London and the South East – the Elizabeth Line – combining 60 miles of track (100km) with 10 new stations.
The aim is to bring the passenger service into operation as soon as possible, probably the first half of 2022. As a major project, part of the team's responsibility is to create a learning legacy, much like as was done during the London 2012 Olympics. Pinch the lessons with pride, as they say!
London is an old city, and there are always cranes on the horizon. Here are a few of the other major projects happening:
Wood Wharf: Construction and development in this pocket of London will deliver 2 million sq ft of work space and around 3,600 new homes on the waterside. It's expected to generate £20m for the local small business economy. Completion is expected in 2023.
HS2: The high-profile high-speed rail project starts in London, with over 1000 people working at sites in the city. It means an overhaul for Euston station and Euston Square underground, plus new entrances at street level. In November 2020, HS2 released £12bn of supply chain contracts to be let over the next 18 months.
Battersea Power Station: Turning this iconic building into a mixed use neighbourhood. It's a multi-year, £9bn project to be delivered in 8 phases.
London is a hotspot for jobs, with 1,491 project-related roles available when we checked. The average salary for a project manager in the UK is US$83,410, with higher salaries to be expected in the capital. Nearly one in five project professionals – 19% – believe they will get a pay rise of 5% of more in the next 12 months.
Career paths are not as prevalent as in some of the other cities on the list, with only 69% reporting that they know of a formal or informal career path for project managers in their organization.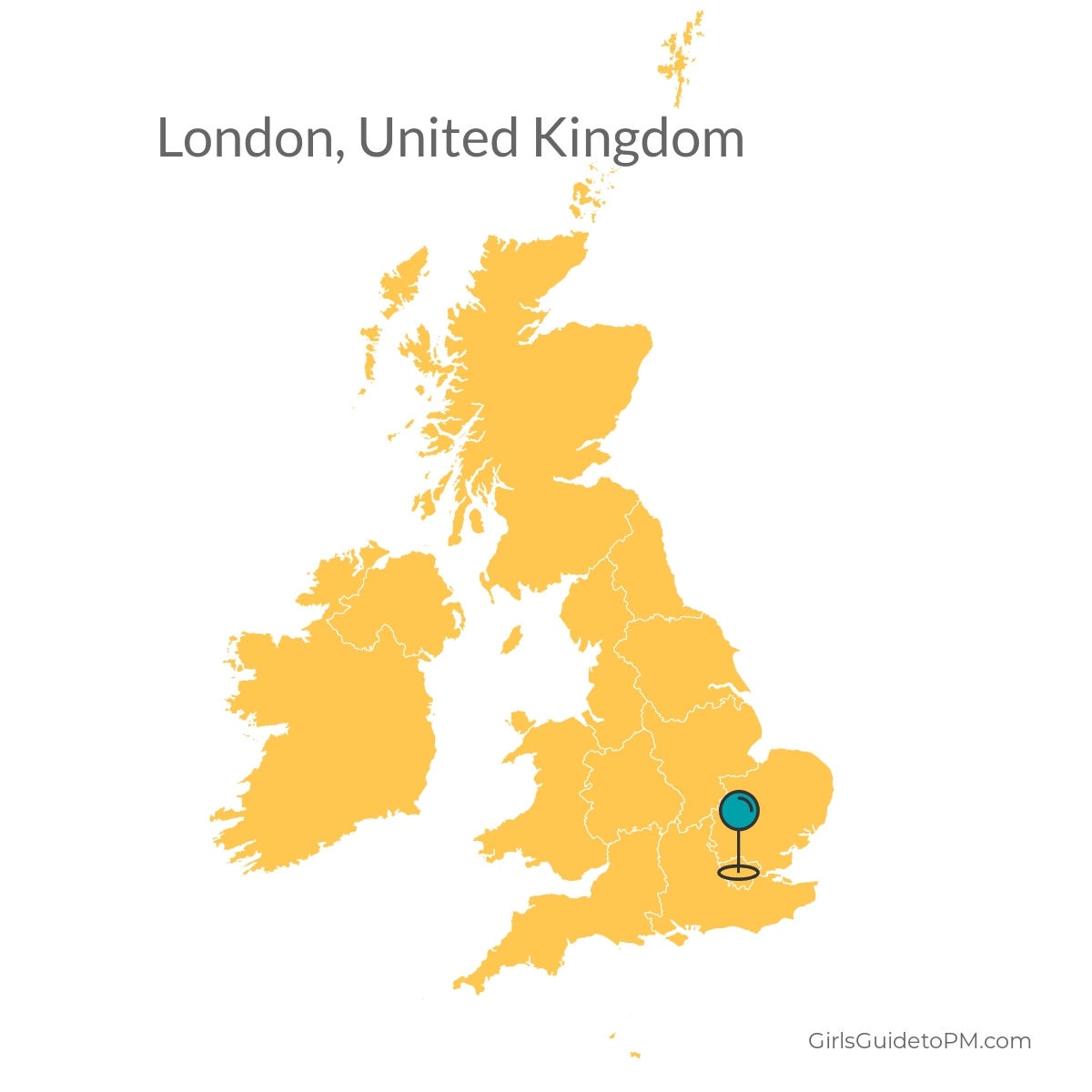 11. Buenaventura
The SeaOne Caribbean Fuel Supply project in the Puerto Solo complex is what gets Buenaventura its place on the list. This is the leading infrastructure project in Latin America, worth around US$20bn.
It's a two-phase project designed to develop a port and two power plans, then adding in additional infrastructure and delivery pipelines. The complex will serve as a regional hub for the distribution and export of natural gas and natural gas liquids.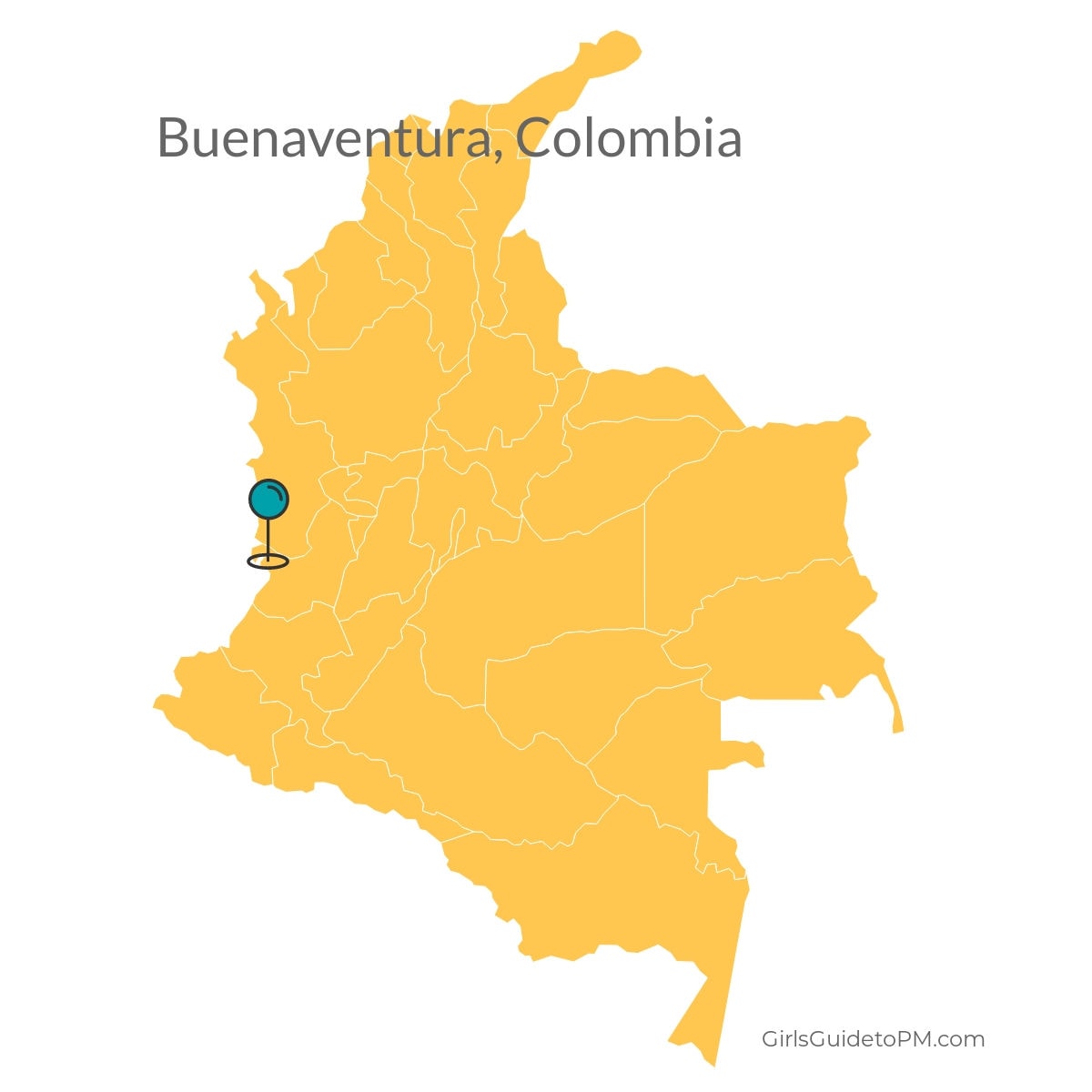 Voices from the city
"SeaOne is closer than ever to fulfilling our mission of helping Caribbean, Central and South American countries reduce their dependency on oil-based fuels and securing access to more affordable, reliable, and cleaner fuel supplies. Our strategy to get there is clear: serve key markets with clean, affordable fuels and reliable power supply while, on a parallel path, develop and ultimately provide customers with a wide range of clean fuel options through the delivery of [Compressed Gas Liquid]."

Forrest Hoglund, SeaOne's Chairman and CEO
However, while it might be a hotspot for investment and big projects, it might not be somewhere you want to work.
Lacy Summers worked remotely for Crush the PM Exam from Colombia for almost a year before transferring back to the U.S. and has been to Buenaventura and the surrounding area several times.
"The best thing about Buenaventura is its proximity to some stunning places in the surrounding area, including Gorgona island, a spectacular offshore dive site, and the rest of the Colombian Pacific region, particularly Choco, which is world-renowned for whale watching and for being one of the most biodiverse places on the planet," she says.

"The city, however, can be quite dangerous. It is Colombia's largest port and a significant amount of drugs are trafficked out of it. It is the capital of the Valle de Cauca department, a historically (and in many places, currently) unstable department of country. Anyone who plans on working and living in Buenaventura would do well to keep a low profile while out, especially a young woman, and to avoid going places on her own at night."

Lacy, who is now Chief Marketing Officer for Crush the PM Exam, says that it is worth having your company hire a local English-speaking real estate agent before you go to help set you up in the right neighborhood. Try to join some of the expat groups on Facebook.

"The Pacific coast of Colombia is rich in culture, wildlife and beautiful scenery," she says, "but economically it is very poor with armed groups exerting significant influence and civil unrest common."
Salaries in Colombia are low for project managers, at US$30,800 but people are optimistic and 52% of Colombian project managers think they'll receive a 5% or more pay rise in the coming year. Nationally, 58% report that there is a project management career path in place in their organization.
At the time of writing, it didn't look like there were any open vacancies in the city, but if you are interested in working on the Puerto Solo initiative, check the SeaOne careers page.
The criteria
We looked at cities globally with large infrastructure investments, interesting projects happening at city level, salaries, job confidence, career paths, and vacancies. There are many more cities that could have made the list. Did we miss out on your city? Get in touch and let us know why it should be included in a future update.
All figures correct as of 24 November 2020. Maps not to scale.
Sources:
Pin for later reading