Software review: InLoox now! [2015]
General information
Name: InLoox now!
Vendor: InLoox, GmbH
Hosting options: InLoox now! is the cloud version of InLoox. I was unable to test InLoox, the desktop version, as it required a version of Microsoft Outlook that I didn't have (Apple users, take note).
39€ 1 month contract
35€ per month on a 6 month contract
30€ per month on a 12 month contract
Languages: English and German
Currency: Only USD as far as I can see. I'd be very surprised if there wasn't a setting somewhere to change it to Euro given that this is a German product.
Basic features: starting a project
InLoox is a fully-featured project management tool that integrates with Outlook or works standalone. There are several different versions. I tried InLoox now!
It's simple to get started with a new project. Click 'new' and then fill in the data to set up the project. Note down who the customer is, which team members will work on this project and what the current status is. You can also add custom fields and notes.
Under the Planning tab there are simple buttons to add tasks (called activities) and milestones.
Once you get tasks entered, a right click gives you a drop down menu that includes an edit option. You can make further changes there, including adding dependencies and resources.
I couldn't see how to add a baseline, but the tool does have a Gantt chart view with a handy button to highlight the critical path.

Other features: reports and budgeting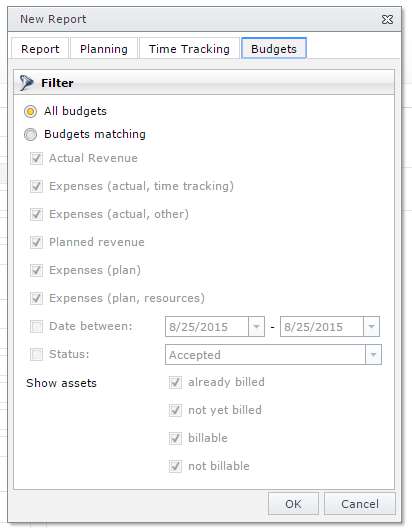 You can create planning reports, time reports and budget reports. The budget feature is odd. You can create an expense but I couldn't see how to add a price to the expense.
My colleague took a look and couldn't work it out either. You surely must be able to add a cost to a resource to calculate the cost of time spent on the project as well as add expense amounts to other items such as train tickets. Otherwise what's the point of having so many different budget features and reporting options?
To be honest we lost interest in trying to work it out after 20 minutes of random clicking.
Support and help
We probably should have asked the support team. They were very fast with their response when I couldn't get the desktop version installed and also followed up on Twitter.
The help feature is what you'd expect: a standard searchable help but it's only useful if the topic you want is actually covered. The Support Center has community forums and online tutorials so you've got that backup as well.
The main issue was that the screenshots in the help feature don't look like the online version and are probably of the desktop version.
Usability
It looks fine – not beautiful, but functional and with so many features to pack in it can't have the clean user interface of some of the other tools I've been testing this month.
However, the verdict in this office was that it was not user-friendly from the outset. It was hard to switch between screens and awkward to navigate between the pages in the 'sections', i.e. where you choose planning, budgets, or to manage your page. There is no quick navigation to from one to the other.
To give the software the benefit of the doubt, as with anything the more you use it, the easier it becomes.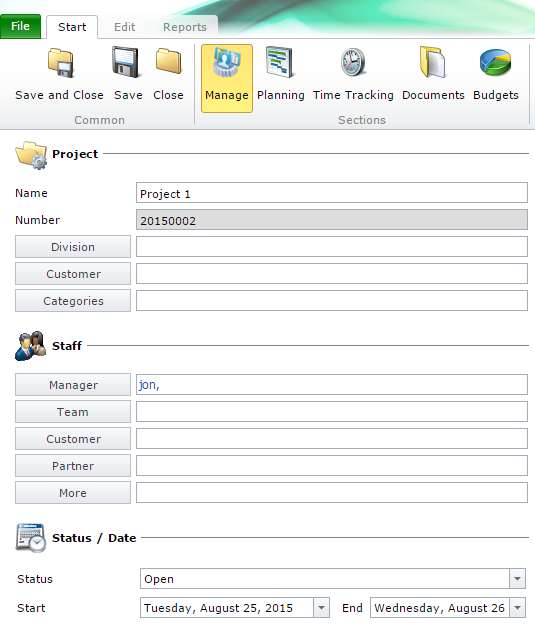 What about collaboration features?
Email notifications can be set up or switched off if you like, which is always a good feature. You can also attach documents to tasks which always helps with collaboration. I didn't try the app version, but it's good to know that I could get it on my tablet if I wanted.
In summary…
I didn't find it intuitive but perhaps that's impossible for a tool designed to run large projects across multiple teams. It certainly had the features I would look for in a professional project management tool (budgets aside… I assume that was user error, but check it out for yourself if financial management from within your software is something important to you).
I wasn't blown away by it but it does the job, seems reasonably priced and has a good pedigree. A solid choice for the modern project management team.
Right to Reply
I shared this review with the team at InLoox and this is what they said:
Pricing:
We accept USD and EUR – as you've noted, it depends on whether you are a US customer or a European one, paying in EUR.

Adding a baseline:
Unfortunately, adding a baseline is only possible in the Outlook integrated version InLoox PM 8.

Adding a budget position:
We are sorry to read that you had problems with the budget feature. Here's how to add a new budget position:
After creating a new budget expense, either right click into the empty field "position" and click new, or click on the tab budget position and then "new budget position". Now you can enter your train ticket and it's costs. Here's a video tutorial to see how it's done:
http://www.inloox.com/support/knowledge-base/video-tutorials/create-budget-and-project-report/

Usability:
We have been working on a new version of our InLoox now! web application this year and have completely updated the user face in the process. Apart from making it touch optimized for mobile devices we undertook a major redesign focusing on simplifying the workflow, greater intuitive handling and a modern look and feel. InLoox now! will offer two distinct modes – the simple mode and the advanced mode, suiting the needs of those who focus on task management and those who need more advanced project management features.

Here a quick overview of the new features:

Usability

responsive & touch-optimized UI
more intuitive handling e.g. we have reduced dialog boxes to a minimum and enabled input field editing throughout the application
increased performance making InLoox now! one of the fastest web applications available

Team Collaboration

project-independent task management
Kanban board which lets you easily attach tasks to activities in your Gantt chart
team chat
automatic notifications on updates or changes of tasks/projects/documents
reminders
automatic time zone conversion based on your device settings to help scattered teams across time zones work towards a common deadline
activity stream function which alerts you to any incoming notifications, messages, comments, or references to the projects you're working on
create lists e.g. a check-off list and attach it e.g. to tasks or documents.

Overview and Insights

the workplace view gives you a comprehensive overview of all your tasks and a calendar into which you can drag and drop your tasks
the newly created dashboard gives you the most important data and latest developments to keep track of costs, ROI, and due dates
PDF or image export of the dashboard view and the reports.

APIs

enables you to make InLoox your central platform
integrate your CRM or invoicing software."
Thanks, Carola, for sharing your feedback on my review and pointing out these additional features.