Software Review: iMindQ 4.1 Online and Windows [2016]
General Information
Name: iMindQ
Vendor: Seavus
Hosting options: Windows, Mac, online
Cost and plans: Online version is free. Windows single-user perpetual licence is €109. The Mac version is cheaper at €73.
Languages: English
Currency: n/a
Mindmapping Made Easy
iMindQ is a mindmapping product. You can create mindmaps and flow diagrams for anything. If you think visually and take a lot of notes in spider diagram format then this will help you construct and share your ideas in a professional way.
Online Or Desktop
I used the desktop version of this app but when I came to take some screenshots of the work I had done I found that my trial had expired.
I used the online version to open the files that I had created. The online version is really slick and integrates seamlessly with Dropbox and other online storage tools.
The advantage of the desktop version is that it integrates with MS Office or your iOS devices
Creating A New Mindmap
It's easy to create a new mindmap. Click New, choose from a template and then give your mindmap a name.

Formatting Your Chart
You have a lot of flexibility with display options too, if you want to make your mindmaps and charts beautiful.
Add icons and images from a big selection or upload your own, change the colors and shapes and add boundaries to group bits of your maps together.
You can also add callouts to items on the mindmap which act like notes – useful if you have more detail to add.
Personally I don't love working with visual data representations like this and I didn't spend much time formatting my mindmaps to make them pretty. But if design is your thing, you go for it.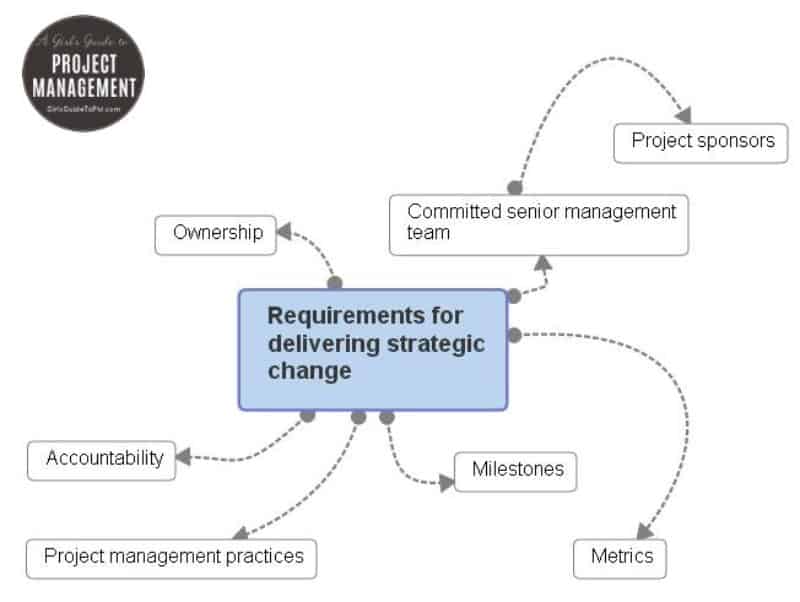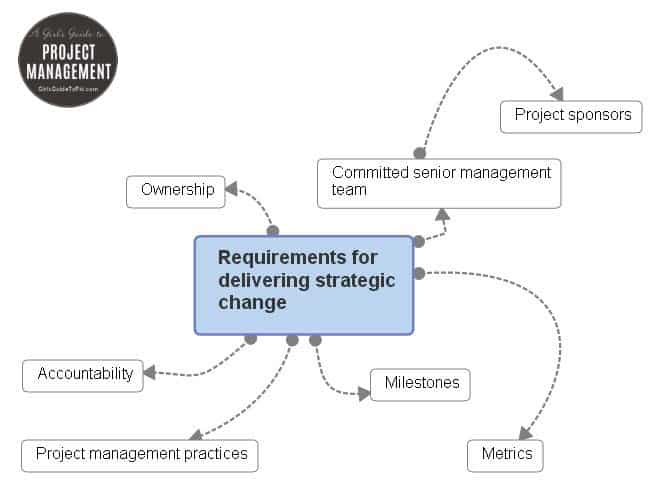 Making Changes Later
Provided you have saved your mindmap in an acceptable format you can go back in and change it later. By default files are saved in DMMX format but you can also export in Freemind, Outline, text, as html or as a picture.
Knowing what you want to do with your mindmap is important because if it is something core to your project that is going to be updated every so often then you need to make sure it's in a format you can continue to use.
Presenting Your Work
Yes, you can export and put your mindmap in a PowerPoint presentation or something but you can also present direct from the app.
I tested this with the web version and it's really great. Click the presentation mode icon to clear the screen of all the editing and menu items. Then you can use the walking magnifier to zoom in on part of the chart. What a great way to keep the team focused on the current discussion point without getting side-tracked by something else they can see in the corner of the map.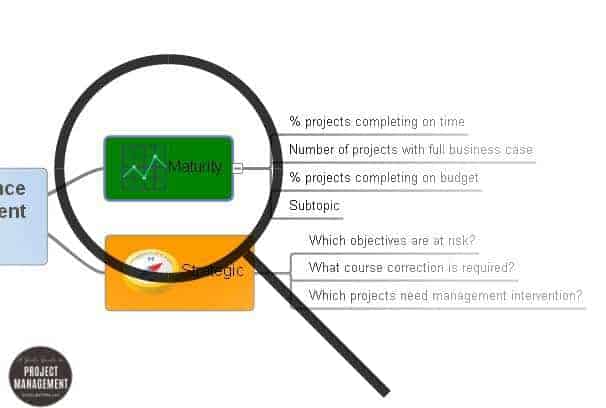 Collaboration Options
You can collaborate on mindmaps with the web version as long as you are signed in to Google Drive. Share it from your file list and then go into the file. You'll see who else is working on it in the top corner, much as you do for Google Docs.
In Summary…
This isn't the tool for me because it supports a way of working that doesn't fit with my personal preferences, but it's very good. The uses for mindmapping and visual charting like this are huge. I've seen people capture notes from conference presentations in a mindmap, or you could use it for planning agendas, taking meeting notes, explaining the concepts of your project, documenting and grouping requirements, even planning your project.
It's going to be a useful addition to your set of project management software tools and you can get started for free with the web version to see if you like it.
Full disclosure: I have not been paid for this review.
Header Image credit: placeit.net