Saviom Review: Enterprise Resource Management Software [2022]
Read our review guidelines.
I was paid for my time to review the product but all opinions are my own #ad
Are you looking for a robust workforce planning, resource management and portfolio management tool? In this review of Saviom, I'll share the pros and cons of this tool.
Summary
Product: Saviom
Pricing: Pricing is determined by the number of licenses you need as well as your specific product requirements, so they provide quotes only on request. There are 3 different types of licenses depending on how much system access users need. There is a free trial.
Hosting model: On-premise installations and cloud hosting available. Web-based, HTML5, works on any browser and tablet.
Website: https://www.saviom.com/
Summary review of Saviom: If you want to take your capacity planning to the next level, this is the tool for you. You'll get portfolio-level resource management features and multiple system integrations via the Saviom API. This makes Saviom a powerful tool for large teams that need to manage human (and other) resources over multiple projects.
Saviom Overview
Saviom is one of the most widely used Enterprise Resource Management (ERM) software. It's designed to manage both human and non-human resources efficiently. The benefits of Saviom are:
It gives you enterprise-wide visibility of what resources are doing
Multi-dimensional resource scheduler helps you find and allocate the right resources to the right projects
It helps maximize billable and effective utilization of resources
Resource Capacity planning helps identify resource shortages and excesses and take appropriate resourcing treatments to bridge the gap
Resource forecasting enables you to plan for pipeline projects in advance by assigning task to generic or ghost resources. The generic resources can be subsequently replaced by actual resources as and when they are available.
What-if analysis allows you to play with different scenarios when you have resource constraint and apply the best possible option to the real resource plan
Real-time business intelligence and reports allows you make role-based informed decisions
The organization was founded in 1999 and has customers in over 50 countries.
Who is Saviom for?
Saviom provides an end to end resource management solution for any organization. It includes resource planning and scheduling, resource forecasting, capacity planning and optimizing resource capacity across the enterprise. It's designed for mid and large size organizations where you've got multiple resources with varied skill set.
If you have tried to manage resources across your portfolio using a spreadsheet or any other legacy home-grown system, you'll know how challenging that can be as your company grows. Saviom is the answer to better, and time-saving, resource planning.
What does Saviom do?
Saviom provides the solution around enterprise resource management. It maintains a database of all your resources, projects, and bookings. Then you can see who is working on what, and when their current work finishes. With that information, you can plan ahead and queue up other projects for them to take on.
It helps you manage your resource pool more efficiently. You can see exactly what work is happening on a single screen across the whole company. In other words, Saviom creates a single enterprise schedule that updates in real-time. How many execs in your organization would drool over that??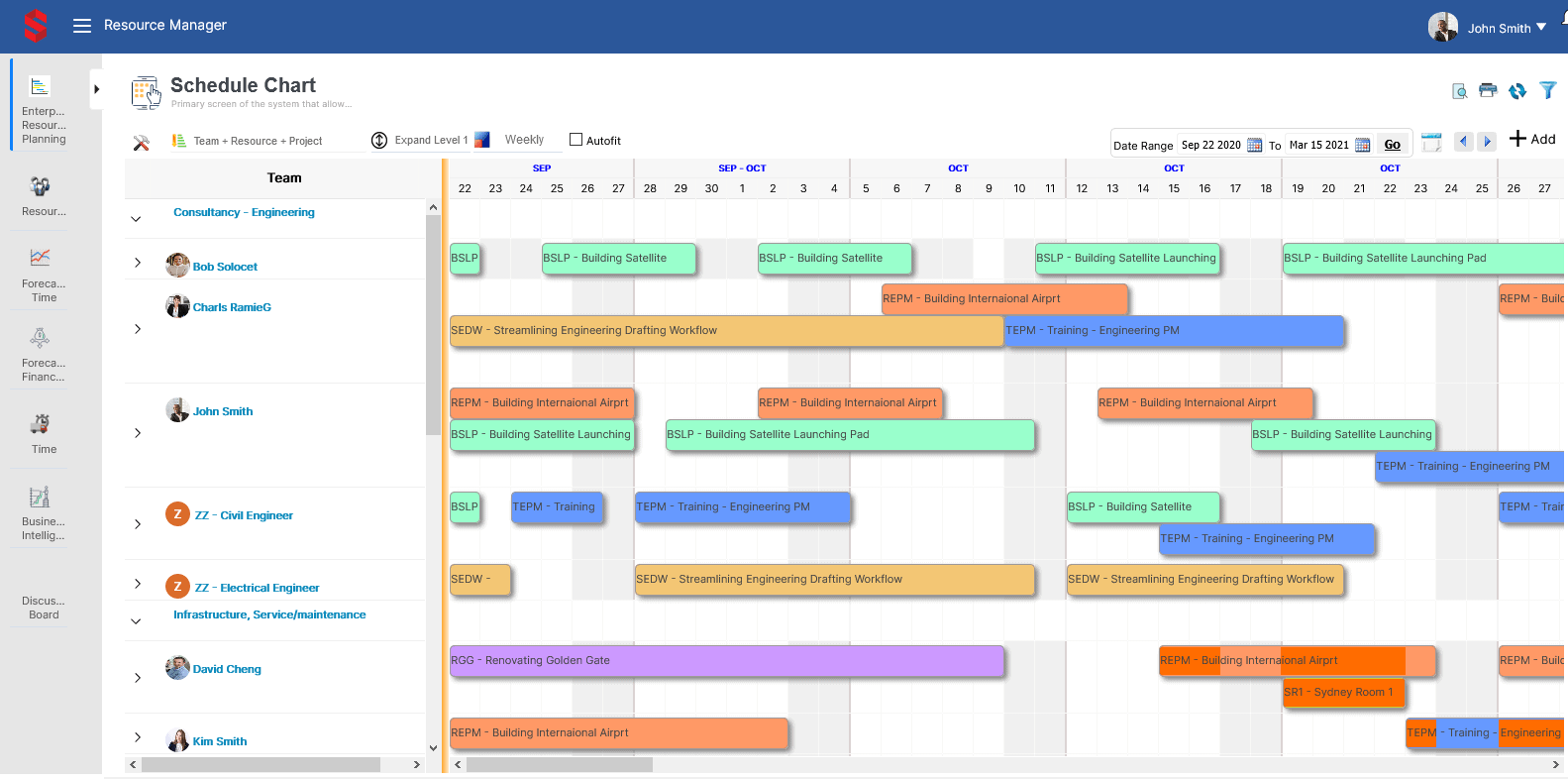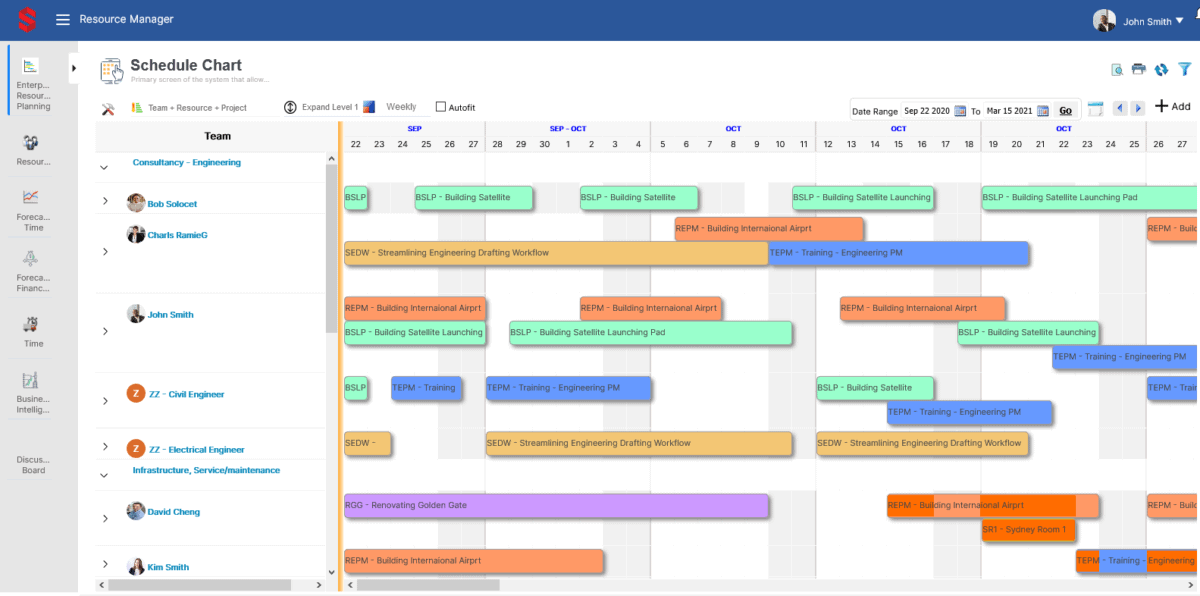 There are other views as well, tailored to project managers, department managers or individuals.
Resource Management
Saviom's strength is in its approach to resource management. It's a one-stop-shop for resource scheduling and capacity planning .
Setting up a resource
You will require a system administrator for maintaining Saviom and the various data feeds, even if you integrate the tool with your HR system such as Peoplesoft, or Active Directory for a list of users.
However, it's relatively simple to set up a user, and it is a one-time activity unless something changes.
The resource panel is configurable, so you can add fields and remove sections. You can set up calendars and then apply them to a resource which helps you manage resource availability for part-time team members.
Once the resource is created, add a role to that person. Someone can have more than one type of role.
You can also create generic resources, and that's useful when managing your project pipeline. Let's say you have a project going through the approval process, but it isn't due to start work for several months. Add generic resources to it to reflect the commitment the organization will have to make if it goes ahead. When the project gets approved, you can reassign the booking to a real resource.
Competency database
The challenge with using spreadsheets for planning resource availability is that you have to know who is good at doing what. Saviom removes the need for resource managers to know everything about the people in multiple teams by having a competency database.
You can add skills to a resource and document the level of skill they have, which is a great way to manage selecting resources.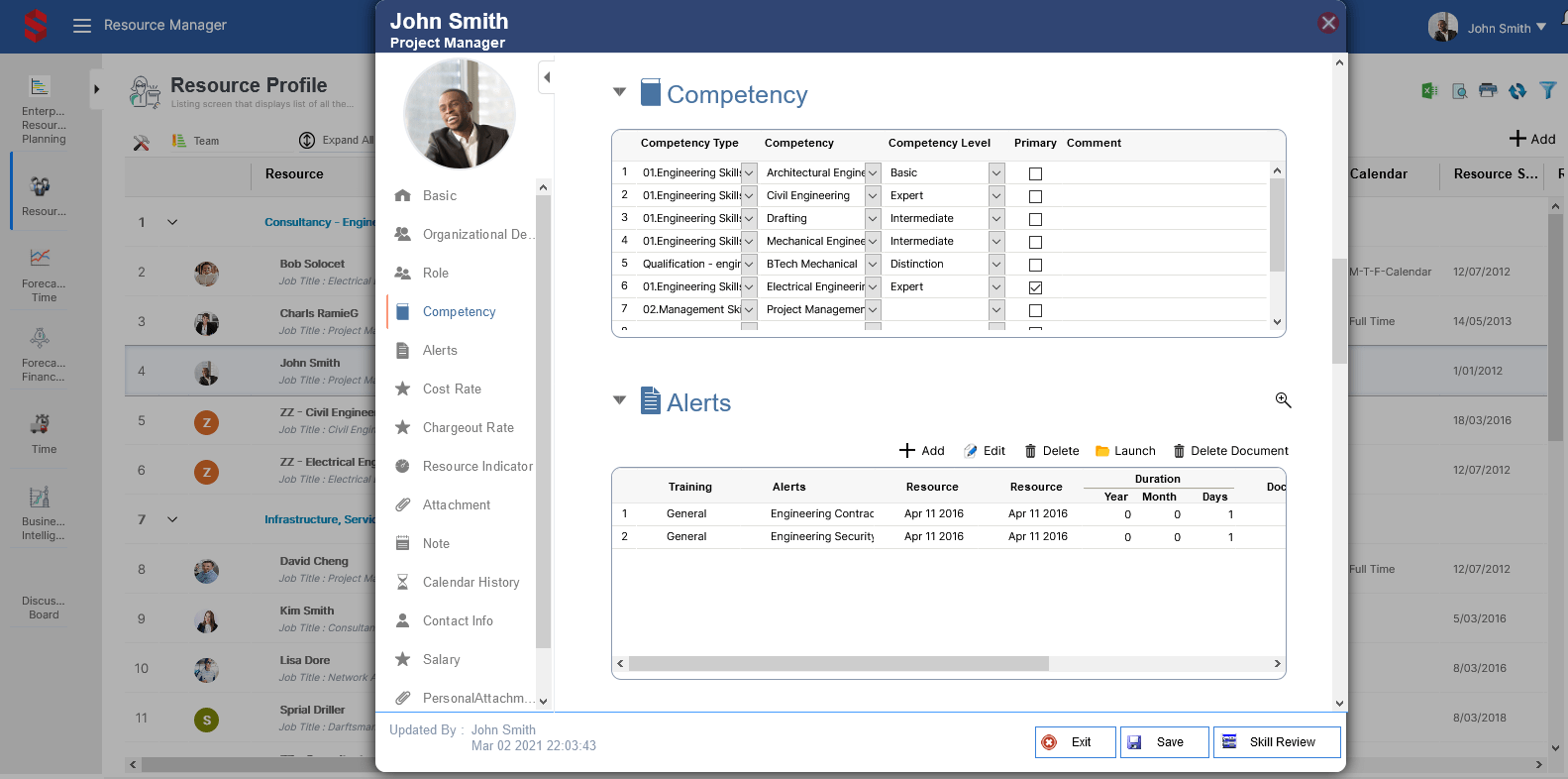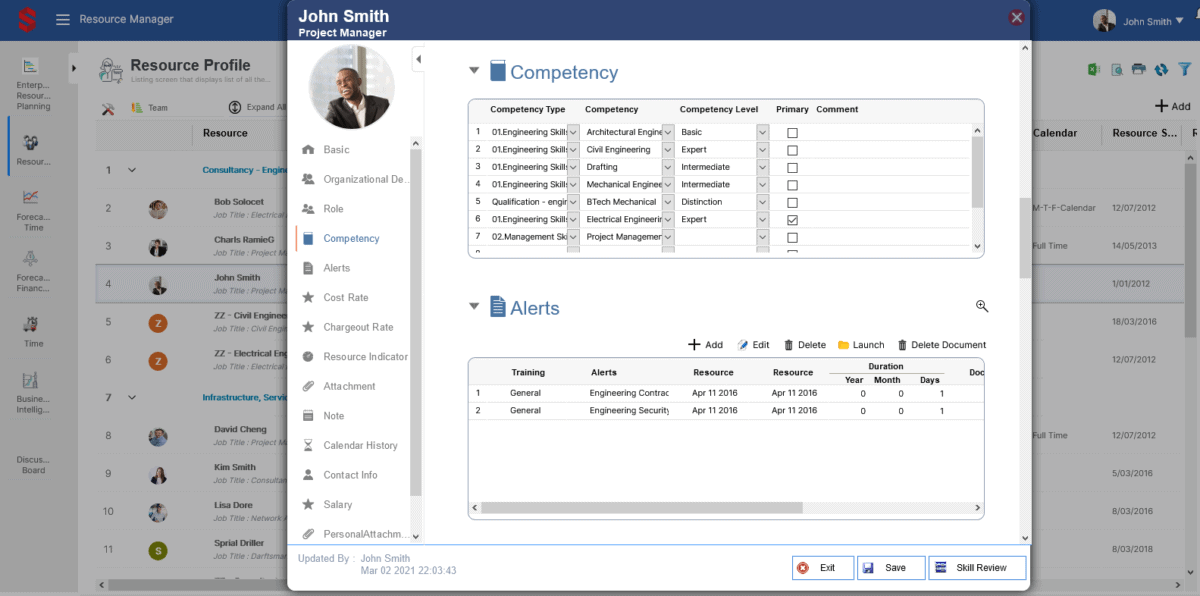 Resource Costs
Resources also have a charge out rate and a cost rate, which you can specify overall or at a project level. This helps with financial forecasting.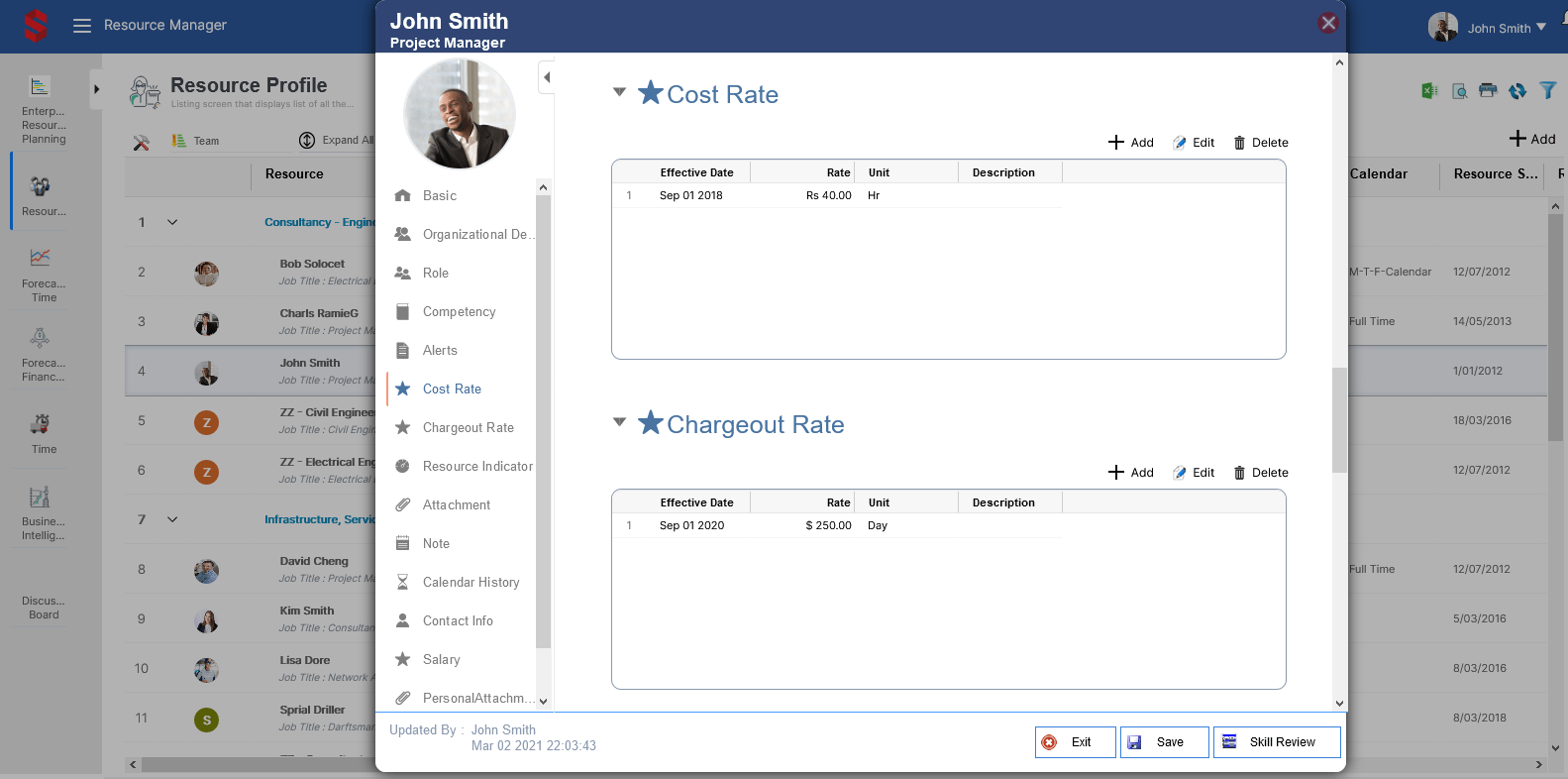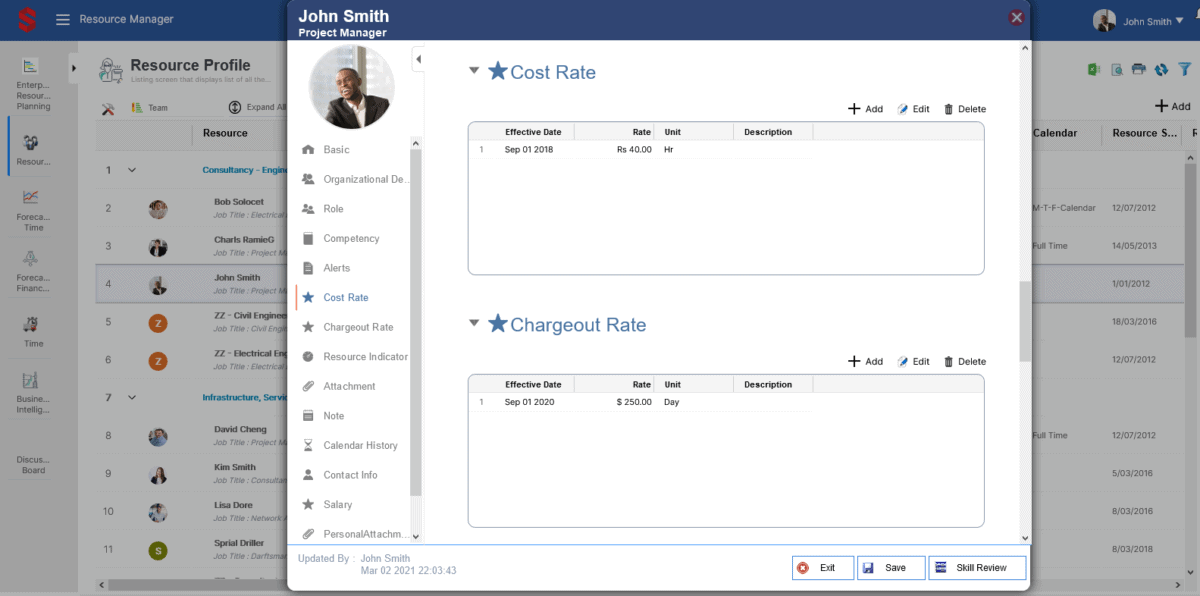 Once you've got your people in the system, you need to set up some projects to allocate them to.
Setting up a project
Creating a project follows the same logic as most other project management tools. SAVIOM gives you enough information to be able to assign people to the project or chunks of the project.
If you want to enter individual tasks, you can, or you could integrate with your PM software tools and pull in the activities.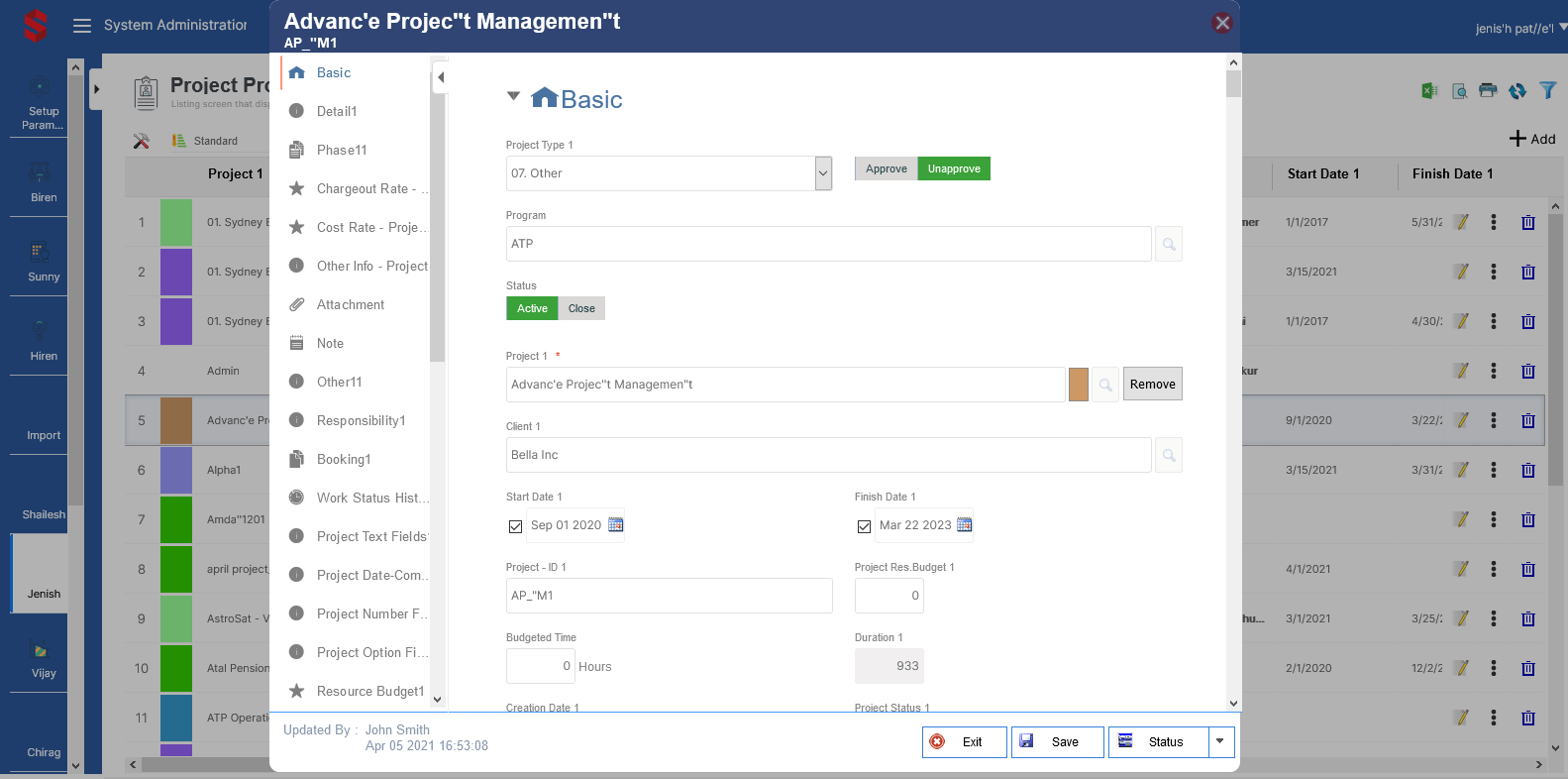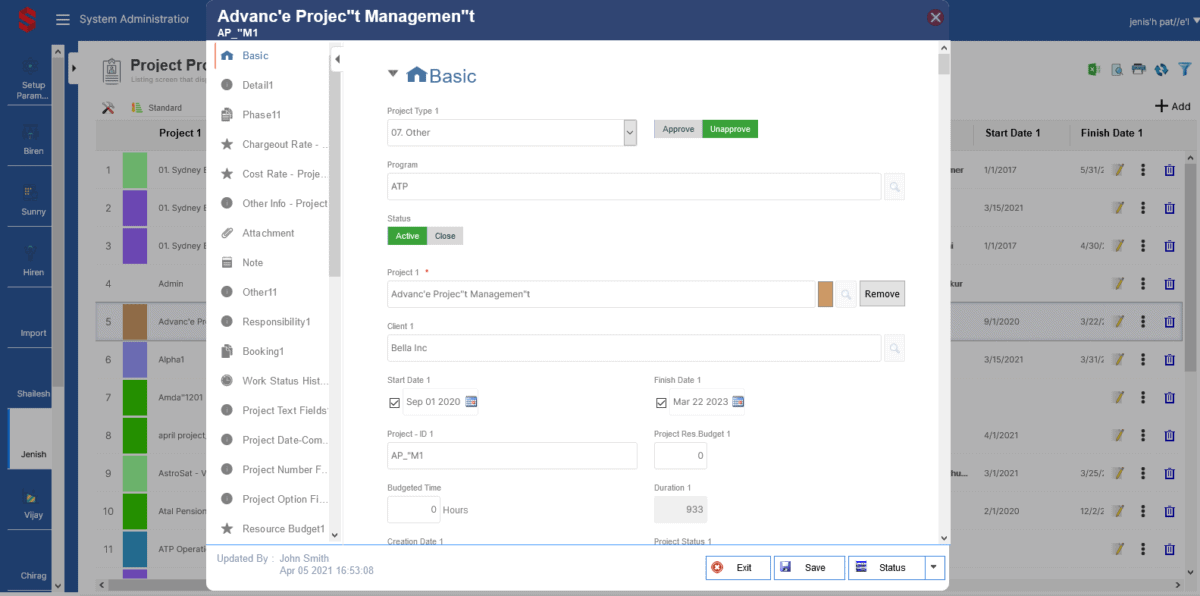 Visual Resource Reports
Saviom packs a lot of information into every screen, but a lot of it is shared visually to make it easier to understand at a glance. For example, when you see parts of the resource availability report that display as orange, it means that the resource is overloaded during that time.
Reports offer drill-down functionality, which means you can click on someone and get a report for that individual, which shows capacity vs. demand. You can see the task and the details that let you investigate into where the person is overallocated.
When you know the problem, you can work out how to address it – for example, by dragging and dropping the booking on to a different resource. You can split the booking and move it to several people. If there is no one available who has the skills, then you can allocate the task to a generic resource until you find someone or hire someone who can do the work.
---

Resource Reporting in Saviom
Saviom has highly flexible reporting. There are around 100 reports, including:
What if scenario
Capacity vs. demand
Forecast vs. actual time (how many booked hours compared to how much people actually worked using timesheet data)
Project vacancy (unfilled roles required on a project – useful for hiring plans)
Utilization
Availability
On the bench report.
Each report has lots of configurable options e.g. see the data by day, week, month, quarterly scale. Days, hours, FTE, %. All reports can be tables or graphs.
Reporting is where Saviom really makes a dent in the market because of its powerful forecasting and analysis features.
They say that 100% of their clients use the capacity vs. demand report because it shows how many people are actually working on the project compared to how much is required to do the work. This is really helpful as it shows you where you are going to have a resource shortfall. It helps you make informed management decisions about resourcing so you can course-correct e.g. hiring someone, changing the dates, take the necessary measures before you hit a pinch point on the report.
Timesheets
Saviom has built-in timesheet to evaluate team member's productivity. There is also integration, so if you are already using timesheets you don't have to switch to theirs.
However, I imagine there could be a cost saving and reduced system admin overhead for the IT team if you decommissioned your existing timesheet app and moved to Saviom.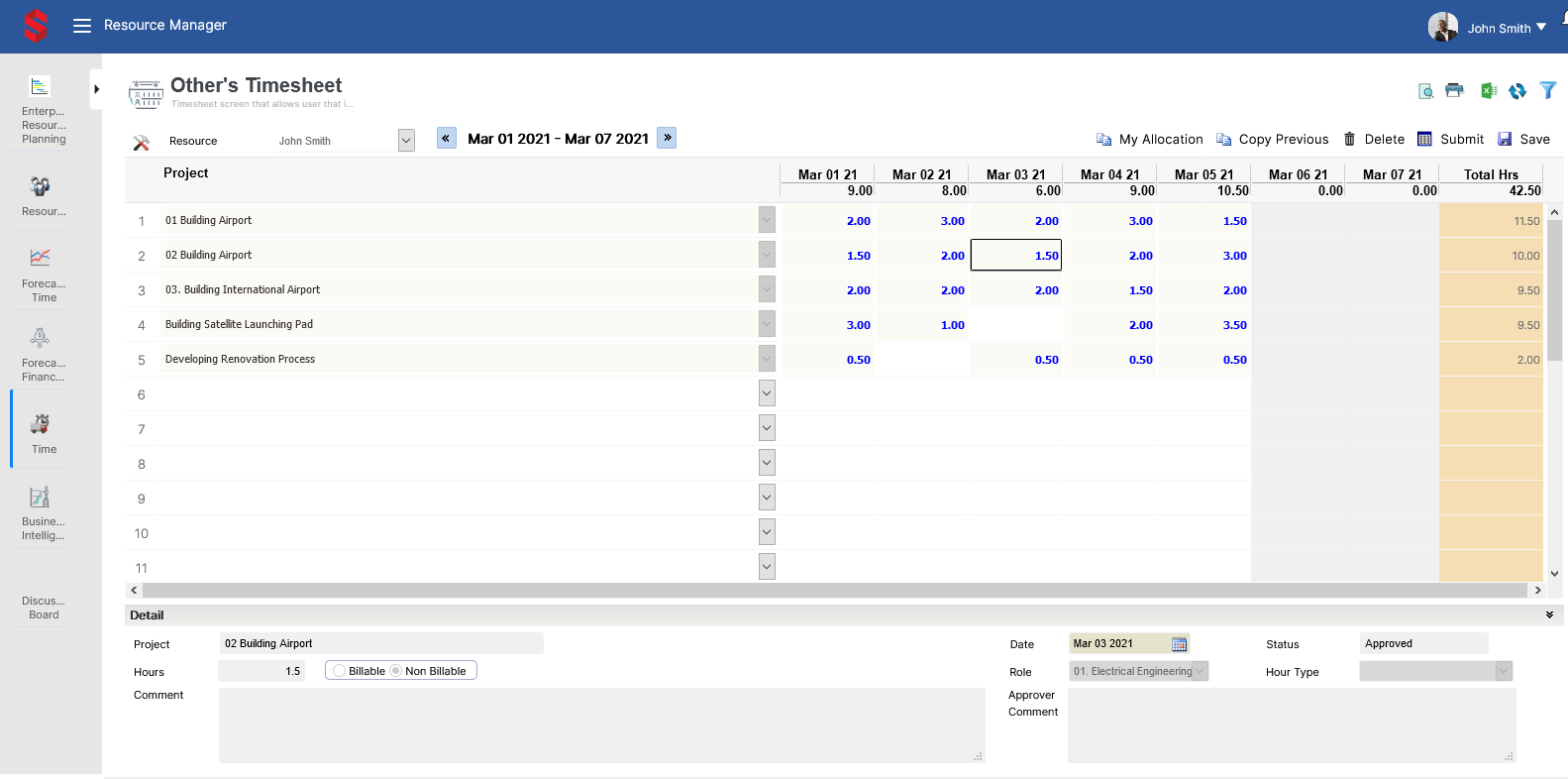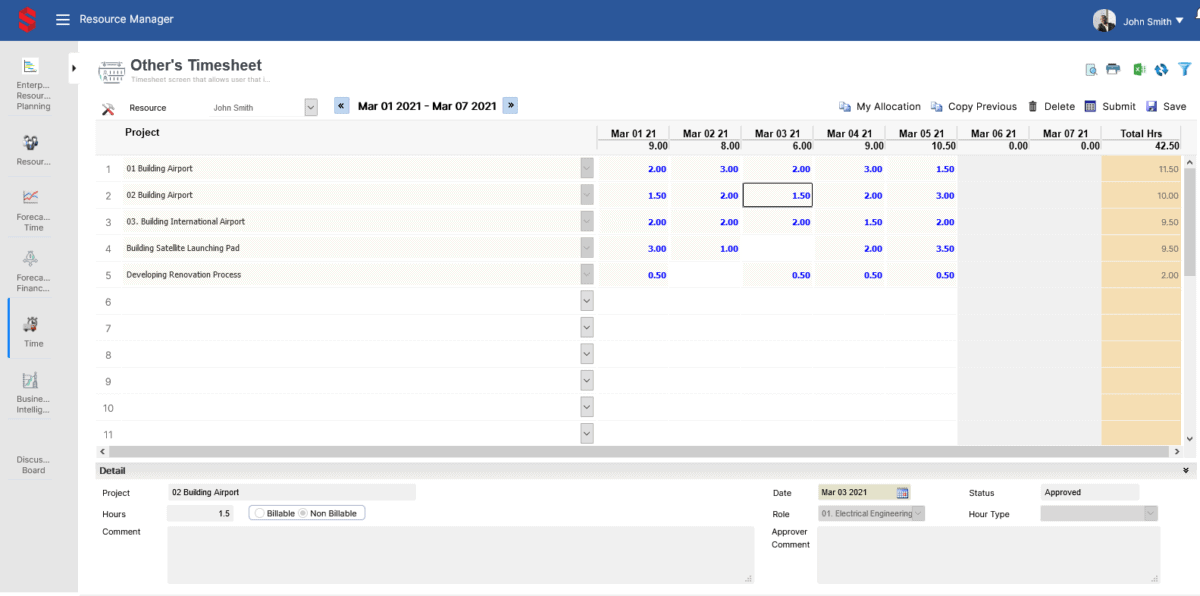 Notifications and alerts
Systems that change the expectations of what people will be working on need notifications and alerts so individuals know what projects they are assigned to.
As the resource manager moves bookings around, the individual is notified of the changes. They can also see their latest assignments on their own view.
Awesome feature: You can add workflow, so you can send a resource request to a manager and have them discuss it with their member of staff and approve it.
Saviom API and Integrations
Saviom integrates with loads of tools already including SAP and Jira. You can use the API to integrate with virtually anything including CRM and HR software.
However, you are going to have to invest some time in setting these up and testing them at your end.
I reviewed this software in early September 2020. Since then, Saviom has introduced and enhanced four new features which I want to highlight here. These changes will give a significant boost to its existing users.
What-if Analysis
Saviom's What if Analysis lets you build scenarios within a simulated environment before arriving at the best possible outcome. You can add multiple projects to each conditioned environment and compare the overall budget, revenue, average ROI generated on a single screen.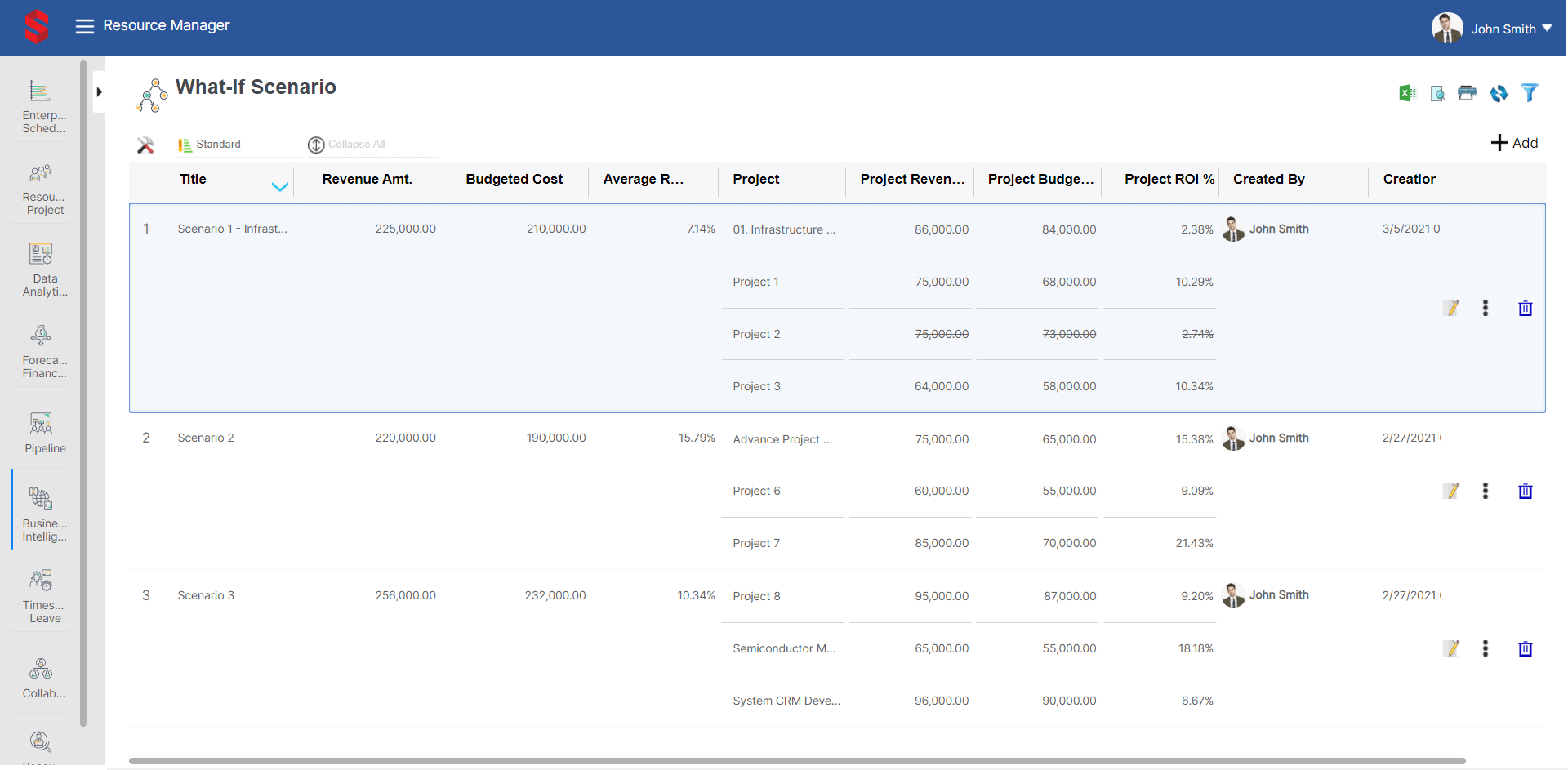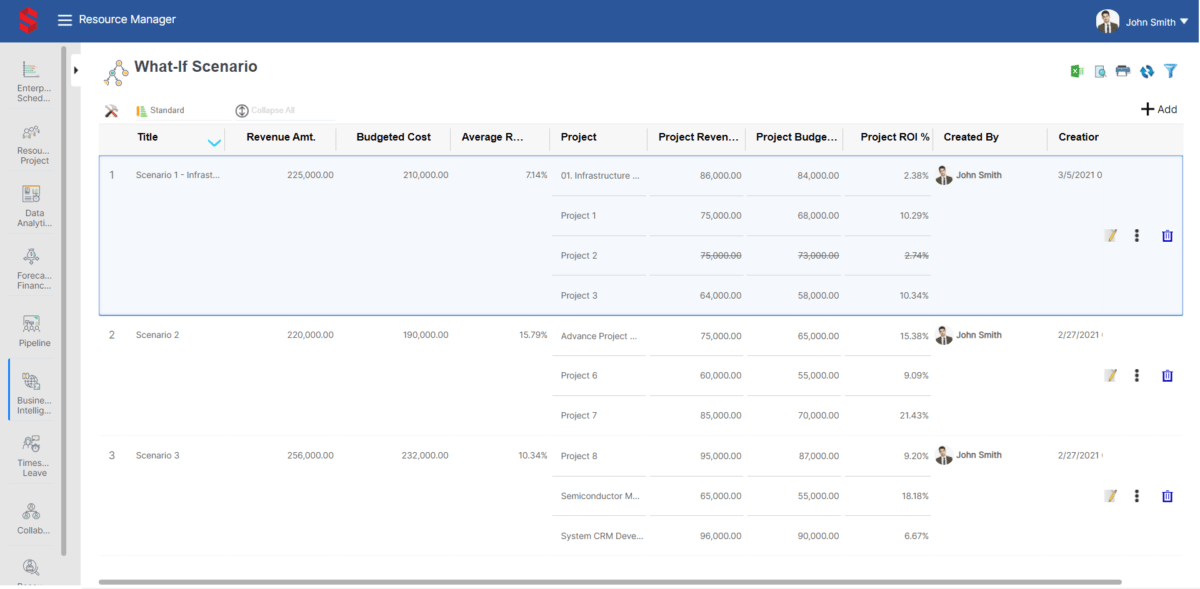 Any changes made on the what-if schedule chart will affect reports such as utilization, availability, financial summary, and more. Color-coded heat maps make it easy to identify and compare the variances between original and updated values. You can also evaluate client priority, cost, and ROI from the project financial summary report. Once you are happy with the changes, you can apply on a real resource plan with a single click.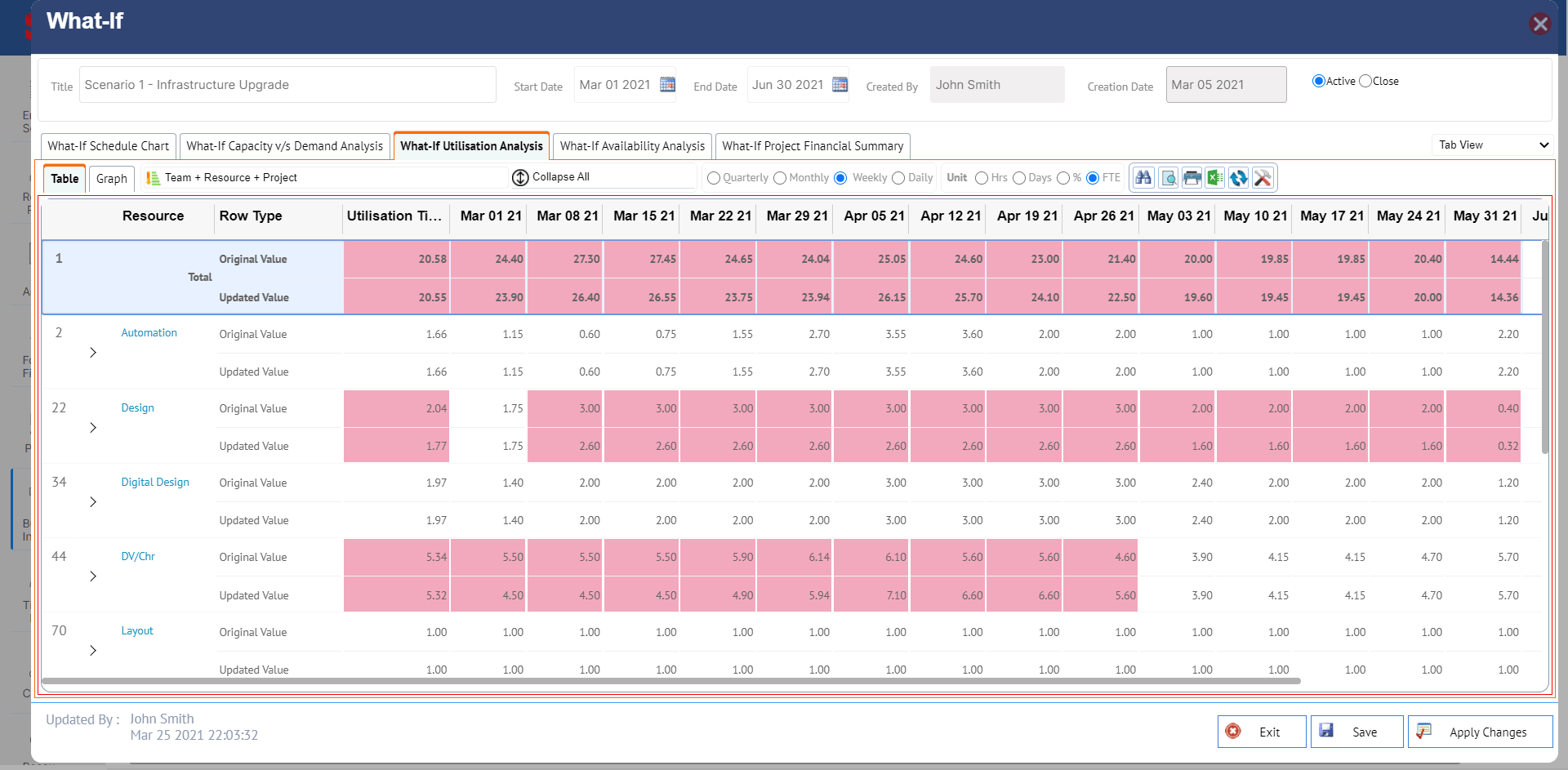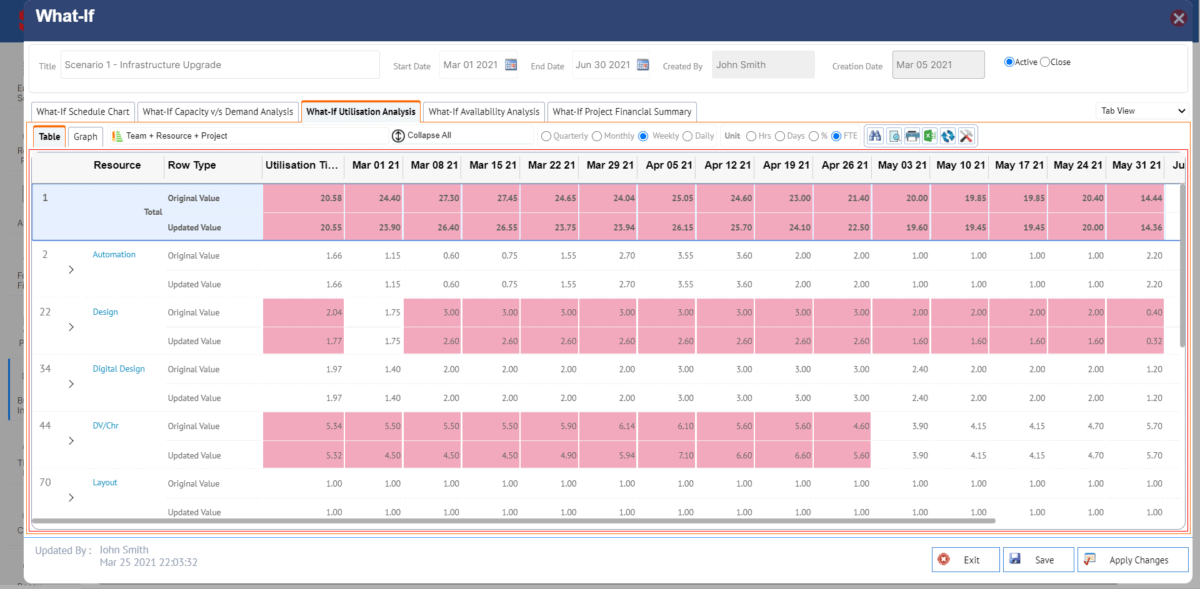 Reports and Dashboards
Powered by real-time business intelligence, Saviom's reports, analytics, and dashboards can constantly improve your organization's health index. Create your personalized dashboards by adding or deleting components as per specific business requirements. Role-based access and slice and dice capability help cut through the clutter of irrelevant information for quick decision-making.
Configurable stickers give you an overview of your organization's health index. For example, the underutilized sticker on resourcing dashboard displays all underutilized resources and so on. Saviom's powerful dashboards are visually appealing and support both analytical and graphical data representation.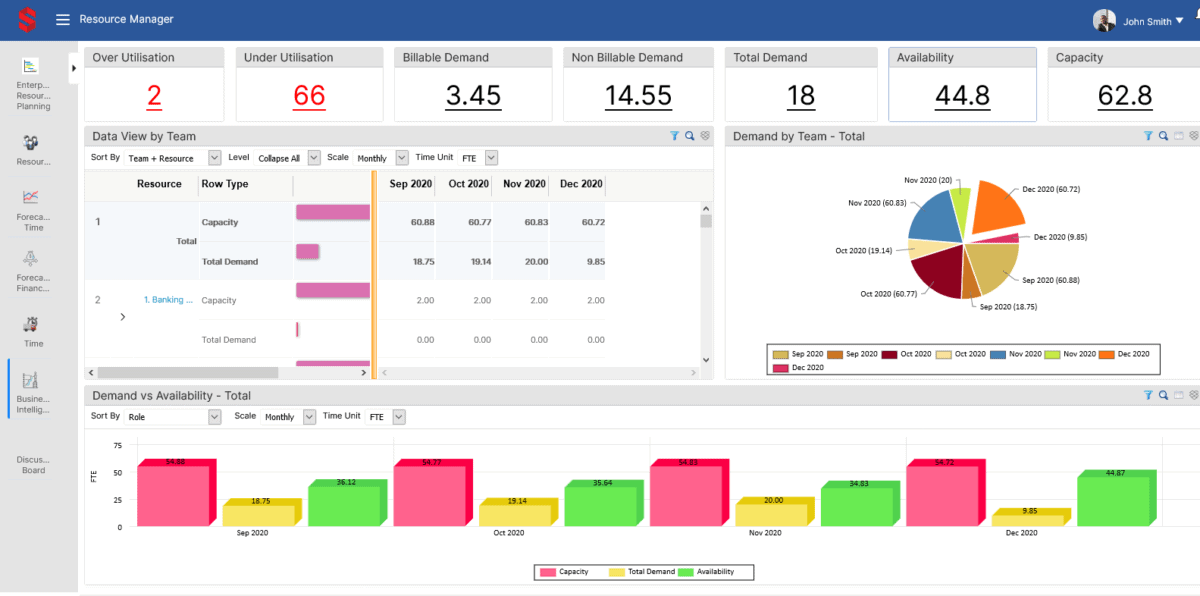 Collaboration
Saviom's collaboration platform streamlines effective communication across the enterprise. Check activity updates or participate in the discussion board in a breeze. Make notes, pin messages, or select the kind of feed you want to view on my personal space. Alerts and notifications displayed on the discussion board ensure you don't miss any critical updates. Share files, documents, pictures, or videos instantly and tag a resource or project so that everyone is on the same page. Keep your messages secure by creating private chat groups where members have to send a request to join. You can also create discreet chat groups that are not visible to anyone except the group members.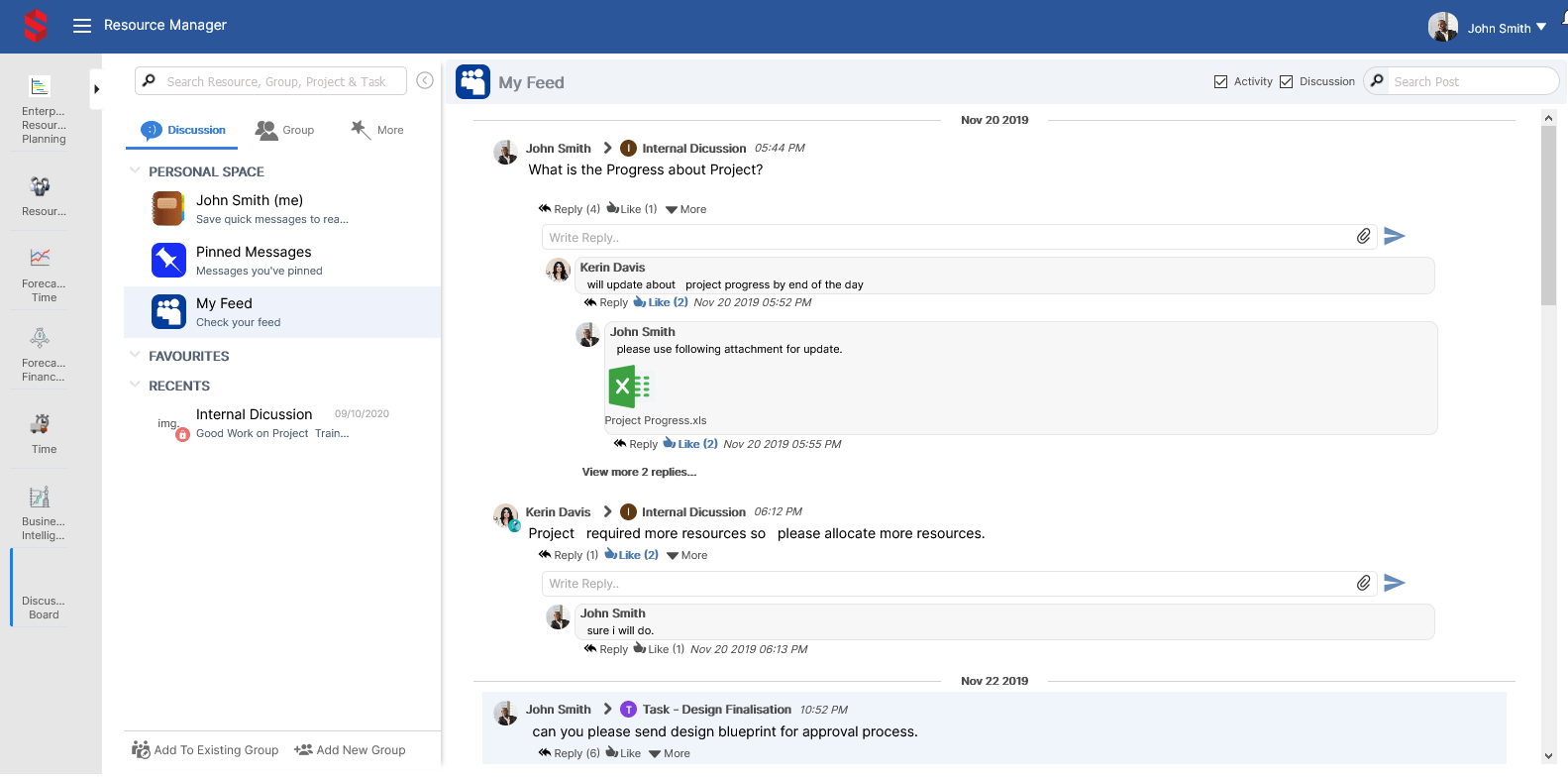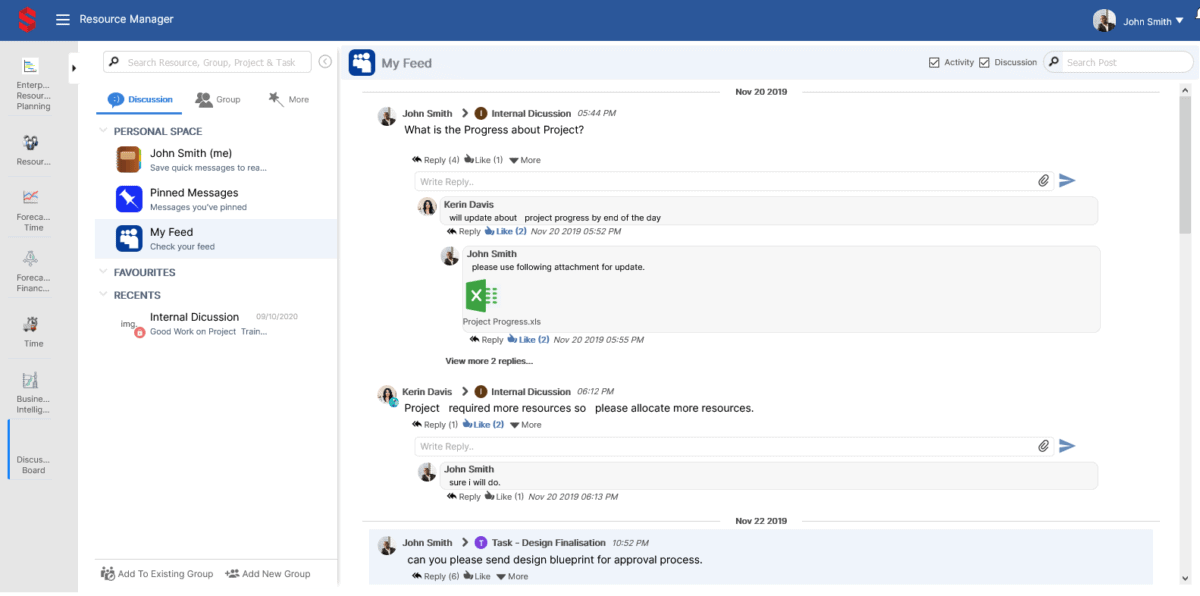 Open Seat
Empowering resources to choose projects of their interest boosts productivity. Using Saviom's open seat feature, resource managers can publish open positions with dummy resources and define specific details like skills, experience, competency, location, etc. Notifications are sent to every resource across the enterprise, and interested members can revert to the open positions. With a few clicks, you can reassign vacancies to appropriate resources.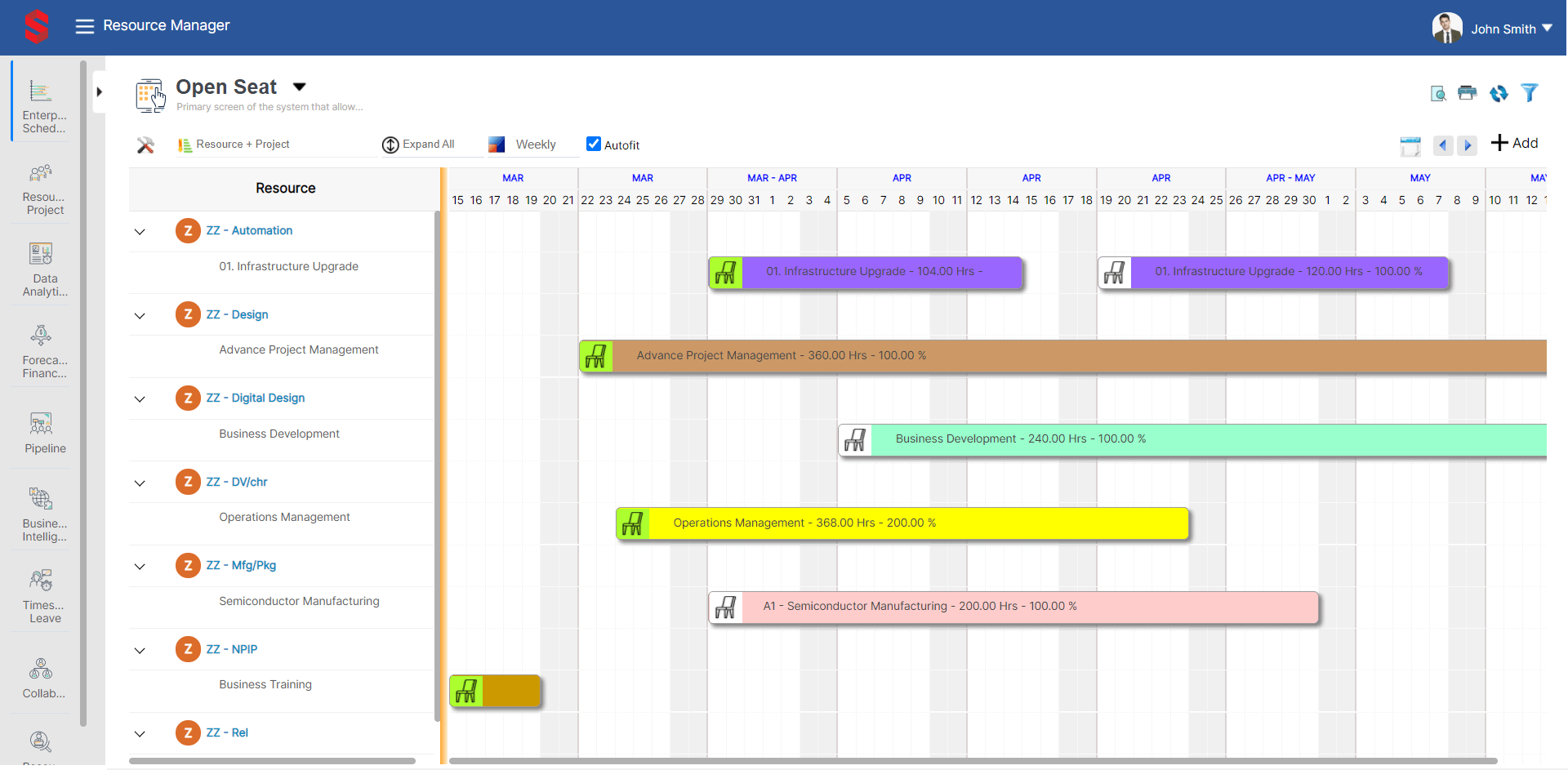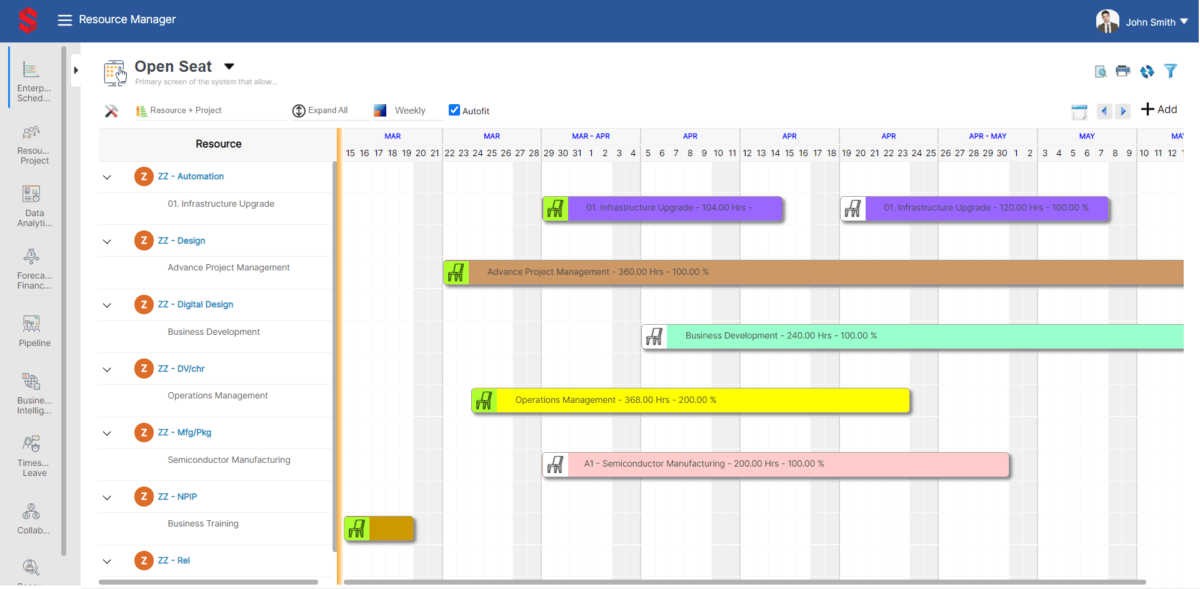 Pros
After reviewing Saviom, here are the advantages of the software as I see it:
You can view the data almost any way you want. You can see it by role, project, individual, team, or see what's happening in each region. The system has 25 to 30 dimensions that give you lots of flexibility in showing the data.
It is very easy to create resource booking using drag and drop feature. The bookings can be easily updated, reassigned, or split to multiple resources.
The audit log is great. You can keep records of how someone's calendar changed etc.
You can do multi-dimensional forecasting along with drilling downs to find out shortage/excess of resources, effective utilizations, people on the bench and more.
You can import resources – who want to create all your resources from scratch? You can bulk import from another system.
There is highly flexible and detailed reporting. There's an almost overwhelming selection of reports. I expect you'd choose the ones that give you the info you want and stick with a few favourites.
You can export the graphs and reports into Excel: I'm sure you know the PMO stakeholders who want to see things in Excel!
It's Highly configurable. Whatever your industry or business size, you'll be able to manage resources effectively.
I find the new concept of 'Open Seat' very interesting. It allows the resources to proactively apply for opportunities based on their interest.
There has been quite an improvement on the collaboration feature within the tool. This will eliminate the usage the email and allows most of the communication between project members, which can be audited.
Cons
As with all tools, there are some disadvantages to investing in Saviom:
You're going to need a system admin to set up and manage the tool. Someone needs Saviom admin included in their role description because it does take some configuration and management to get the best out of it. However, it is advisable to have a dedicated system admin person for security reasons.
You'll need to create integrations – it's not really a con because it will be a huge timesaver longer term, but without the integrations, you'll have to double key a lot of information. Plan to invest some time to set Saviom up properly so you can use it efficiently.
It's not a get-started-out-of-the-box solution, but there aren't any enterprise-level tools that are. However, it can be configured easily with minimal time to meet your requirements.
There is a learning curve. This is mature software with lots of options. Your management team at least will need some training, and I feel it would be useful for the resources as well, so they understand the notifications.
It's not beautiful. It's functional. It's not ugly, but it has a very 'Window's look to it instead of some of the clean screens we see in other apps. However, there are a lot of features and options on most screens. I understand why it's hard to make a streamlined view when Saviom is packing so much information on every screen.
Ready to try Saviom? Sign up for a free trial!
Pin for later reading