Resources for Remote Work (2020)
This blog is reader-supported. When you purchase something through an affiliate link on this site, I may earn some coffee money. Thanks! Learn more.
We're living in extraordinary times, and many people will be working from home for the first time.
Trust me, working from home is great. But it is a shift in mentality. And we're all in this together.
I decided it would be OK to share some free and paid resources that you might find useful to help you keep your projects and teams moving forward, wherever you find yourself based over the coming weeks.
Mike Clayton has drafted a 7 step response plan for project managers* to prepare your projects and teams. "Hope is not a strategy," he writes.
Zoom* is one of the online tools I use for meetings. They have a basic plan that gives you 40 minute meetings for free (or unlimited time if it's just two of you on the call).
They've removed that restriction for schools in certain countries, so if you are part of the education community, check out if that applies to you. They are limiting people joining Zoom calls by phone though, so this is a free option that will work best if everyone on the team has speakers and a microphone built into their computer.
If Zoom isn't your thing, then there's a list of software firms offering free or lower cost options here, or upgrades. So if you want to check out Microsoft Teams or another conference call tool I like (Vectera), then see what you could be using to help your teams switch to remote working.
I've made my project management bingo cards free so you can share those with your team and play on your conference calls. Get them here.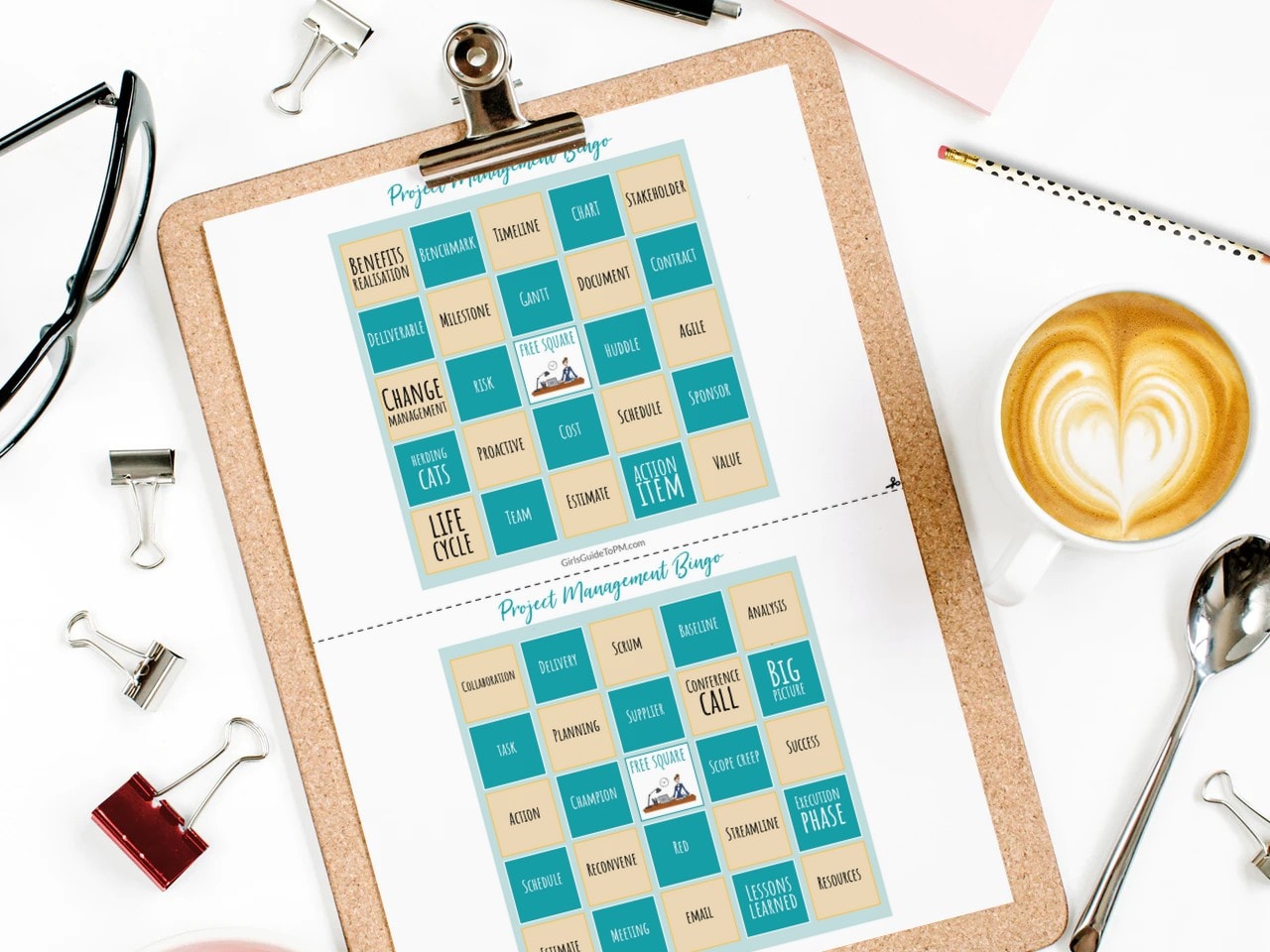 I'm dealing with health worry by keeping busy with work and also playing iPad games, because that gives me screen time but keeps me off Twitter. I'm currently working through the Bridge to Another World adventure game series. I've also started to write a list of things I've managed to get done to move my projects forward and also to prepare for lock down, if it happens for us.
For example, I've bought Easter cards even though I don't normally send them, as it's unlikely we'll be seeing anyone over Easter. As a project manager, I'm task-orientated, and being able to see that I'm actually doing something is helping. Look ahead. Plan. You're good at that.
I've signed up for some online training (to do with blogging, not project management). If you think you might have extra time at home, could you spend it learning something? I've got a couple of webinar recordings you can watch here. There are over 170 free webinars to watch on projectmanagement.com (some more interesting than others).
Also, PMI have extended the deadline for the current Project Management Professional (PMP®) exam until the end of December (with the new exam being available from January, not July 2020). So perhaps it's the right time for you to be doing some practice exam questions* to keep your skills up until you get to a testing centre?
I've updated a couple of articles on working virtually. Read 4 easy tips for better virtual meetings, and tips from Nancy Settle-Murphy's book Leading Effective Virtual Teams.
Also, I don't typically promote my 1:1 mentoring support services for project managers, as my slots are normally filled through word-of-mouth recommendations and current clients.
But in light of everything that's going on, and people contacting me to ask about it, I'll do my best to open up additional times. You can check out my diary to find a slot here).
Look after yourself and your project teams.
---
* These links are to affiliate partners, meaning if you click them and then go on to buy something from that website, I may make a small commission at no cost to you, which goes towards continuing to provide a ton of free resources for the project management community. They are products I use myself and definitely recommend. Thanks for your support!

Pin for later reading: