How to Plan for Next Year
Have you had your annual appraisal yet? Or done them for your own team members?
I won't be doing any this year (which makes a change) but I will be sitting down and thinking carefully about what I want to get out of 2022. This year has been a bit meh. Between getting covid, bouts of homeschooling, having to cut my work hours to fit round school, and seemingly endless school holidays it feels like I've barely managed to do any work at all.
And I had big plans, fun plans for my business and some cool projects I wanted to do. Literally anything that wasn't contractually obligated or keeping the lights on didn't get done.
Last year I wrote, "The only way to get what you want is to plan for it. Then follow the plan."
Lol. Like that worked.
So next year, I'm taking personal planning with a pinch of salt. Is it going to be yet another year of 'maintenance'? I truly hope not, and I know that at least having some goals will help me make decisions about how to spend the limited time I do get.
What about you? It is a good time to be thinking about what you want to get out of 2022. Is it training? Is it a promotion? More visibility at work? "Better" projects, whatever that means for you?
To help you think through what you could achieve next year, and to help you stay on track, download my free 2022 Career Planner.
You know that if you want to achieve something, you have to plan it out, even if you know that real life might look a bit different. So if you want 2022 to be a great year for you, career-wise, take some time to think about what those goals could be and how you are going to get there.
Heck, even if you don't much care about having a great year and just want 2022 to not be awful, think about what that could look like and how you are going to make it so.
I remember my goals for getting through the year when we were parenting two under two were pretty low. So don't think career planning only applies if you have lofty ambitions like achieving your PMP(R) certification or signing up for an MBA!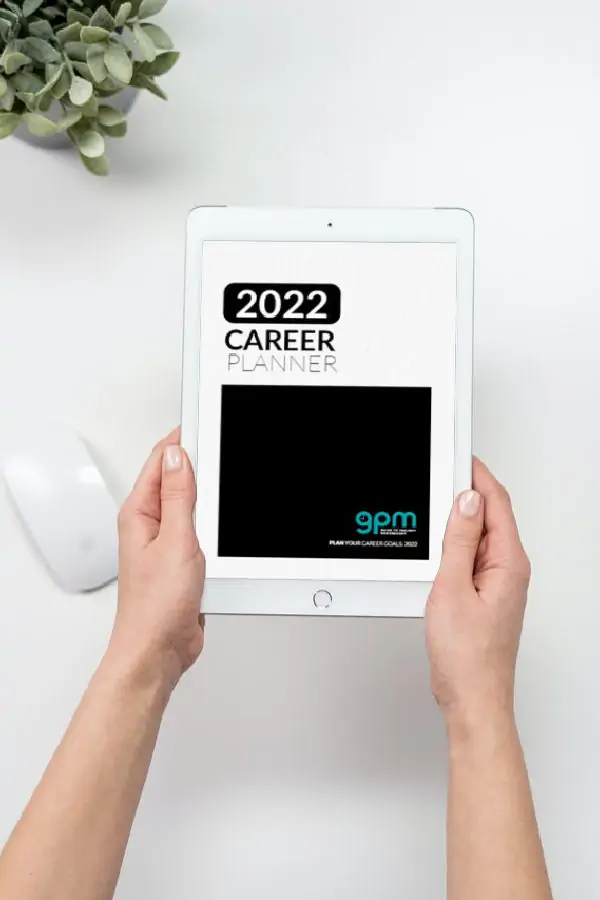 Get the only Career Planner you'll need
My career planner template will help you work out what you want to achieve.
This document is fast becoming a project management institution! I've put it together the last couple of years (and completed it myself). It's been downloaded hundreds of times and I hope this year's version will be truly useful to you as you plan out what you want to achieve.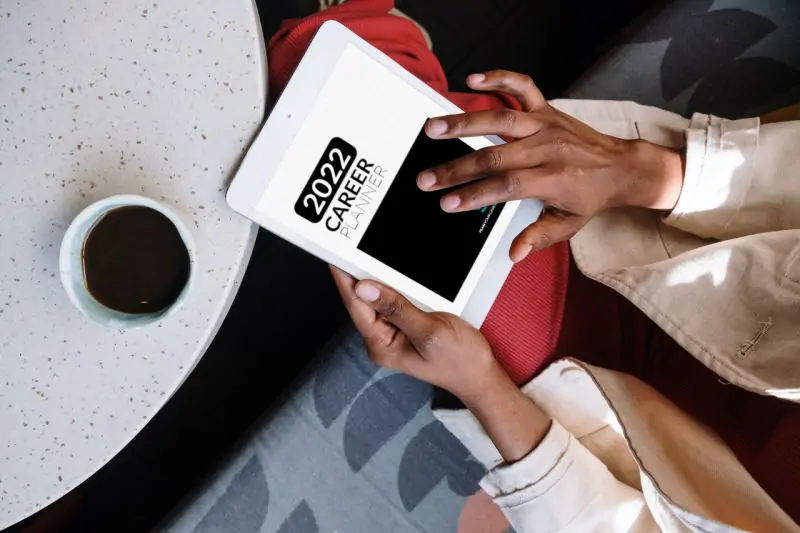 Download your copy here.