How I Do It: Stakeholder Communication
This blog is reader-supported. When you purchase something through an affiliate link on this site, I may earn some coffee money. Thanks! Learn more.
Communication is about 80% of my job. I don't profess to get it right all the time, but over the years I've built up a few solid techniques that work in most situations.
Today I'm letting you in on how I do communications in project management. These are the tips and tricks I use to communicate with my stakeholders and customers.
The tools I use
I rely heavily on paper and pens for my personal note-taking. I'm a writer; I can't help it. I have a notebook which I use for my daily task list and a planner for the big picture monthly planning.
I even have special pens for special occasions.
This spills over into how I work with and communicate with clients. I sent a whole bunch of handwritten cards over the holidays.
Two of them came back 'addressee unknown' as I had relied on their company details online – rookie error! Even corporate websites need updating from time to time or there are other offices that don't have the addresses published. Doh.
I also send digital holiday cards to stakeholders, clients and suppliers. Do you want to do the same? Get the holiday cards I use.
And, of course, email…
I send a lot of emails. That's partly because a lot of my clients are in the U.S. which means I'm at my desk before they're even awake. I do love email.
I have an inbox per client or per project, depending on the sort of work it is, and that makes it easy to file things away. I would be lost without the search functionality though.
I am trying to do more work over Skype or the phone because it's a more collaborative and friendly approach to doing business.
Using collaboration tools
Given I literally wrote the book on Collaboration Tools for Project Managers, you'd expect that I'd be using my software for stakeholder comms every day.
Collaboration Tools for Project Managers
It's time for project teams to explore how online collaboration tools can help them to communicate faster, work virtually with people across the globe, and get better business results.
We earn a commission if you click this link and make a purchase, at no additional cost to you #ad
Well, I wouldn't say that I do.
Collaboration tools are great for working together, sharing status updates and so on, but there are better, more tailored and targeted ways of communicating things that aren't action-driven.
I do use Slack for project management on a daily basis, as it's a good way to stay in touch with the team. We even have a channel called 'random' and another called 'social' so it's used for team building as well as general work stuff.
More ideas!
Team Engagement Tactics
Step-by-step instruction guide and training videos on two different ways to engage and have fun with your team! Learn how to create an interactive team map AND how to set up an online countdown calendar.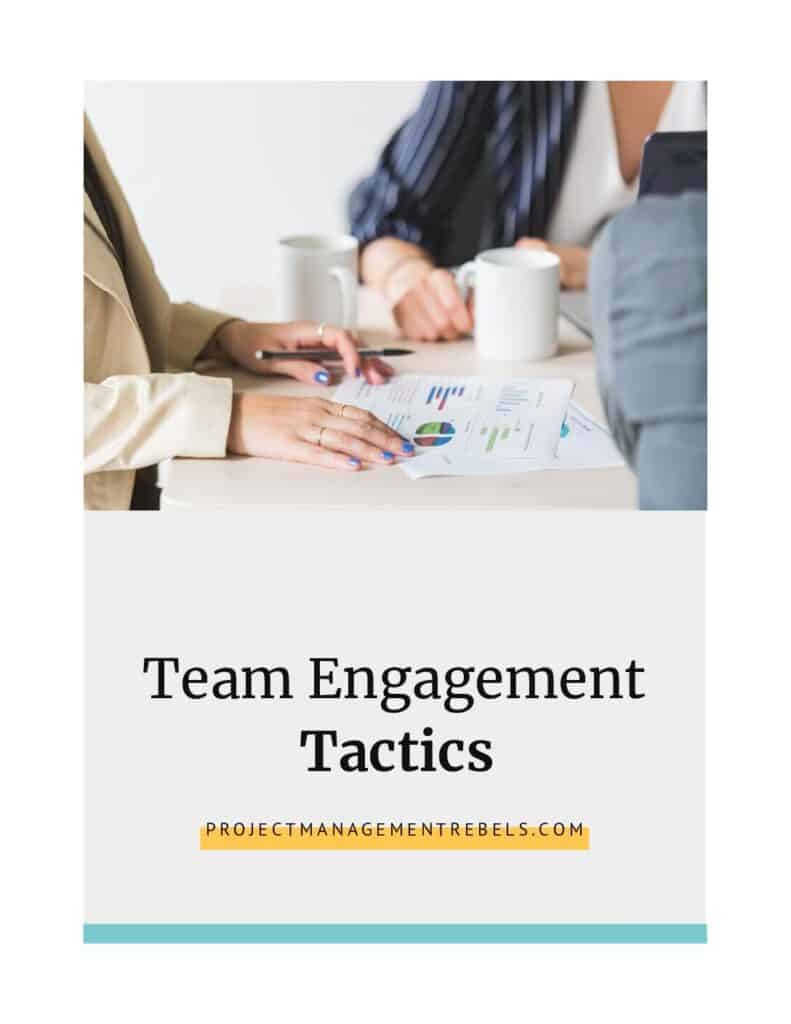 Communicating project status
I use a variety of methods to share the project status with the stakeholders. I think it's important to tailor the way you communicate to the people receiving the message.
My immediate team will get more detail and we'll chat in the jargon of the project. That makes sense to us, and we need that level of detailed status updates from each other to keep the work moving forward.
Information at that level wouldn't make sense to senior managers or executives. They need a different level of information, often just as detailed but with a different focus.
I spend a fair bit of time stripping out the jargon, paring back the updates and making sure they reflect what the senior leaders need to see.
In terms of tools, I use email, Word documents, spreadsheets and formal and informal templates. I use these for weekly and monthly reporting.
Using software for project reporting
There's only one project that I'm working on where I rely on a software tool to do the communicating for me. I know that my stakeholders have access to it and it sends email alerts.
When I complete a task, upload an assignment or make changes to something, they know. If you have confidence in your system, that could work for you too.
Personally I wouldn't rely on a project management software tool to communicate with stakeholders who are not used to logging in and checking the status.
In my experience they don't know what they are looking for and they can't be bothered sifting through the information to get the data they are looking for.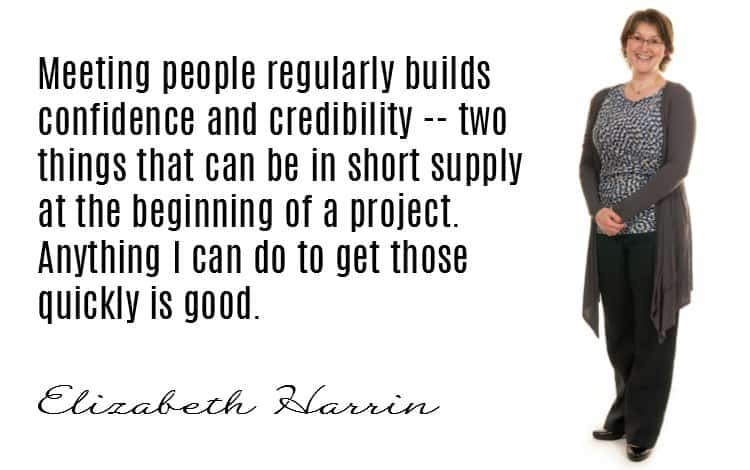 Communicating problems
The trick here is to communicate quickly. It's not really a trick, it's a good practice – sponsors don't like surprises. It doesn't matter whether it's good news or bad news, it really is better to keep them in the loop.
I do that through weekly or fortnightly meetings with some of my key stakeholders and sponsors on the projects I am working on. In the past I've done that on the phone; right now I'm doing it in real time over Skype or Zoom.
Weekly meetings provide an informal opportunity to raise problems, perhaps before they've even made it on to the issue log. It's also an opportunity to remind stakeholders about what is coming up and to deal with how to manage expectations.
Meeting people regularly builds confidence and credibility – two things that can be in short supply at the beginning of a project with a new team, so anything I can do to get those quickly is good.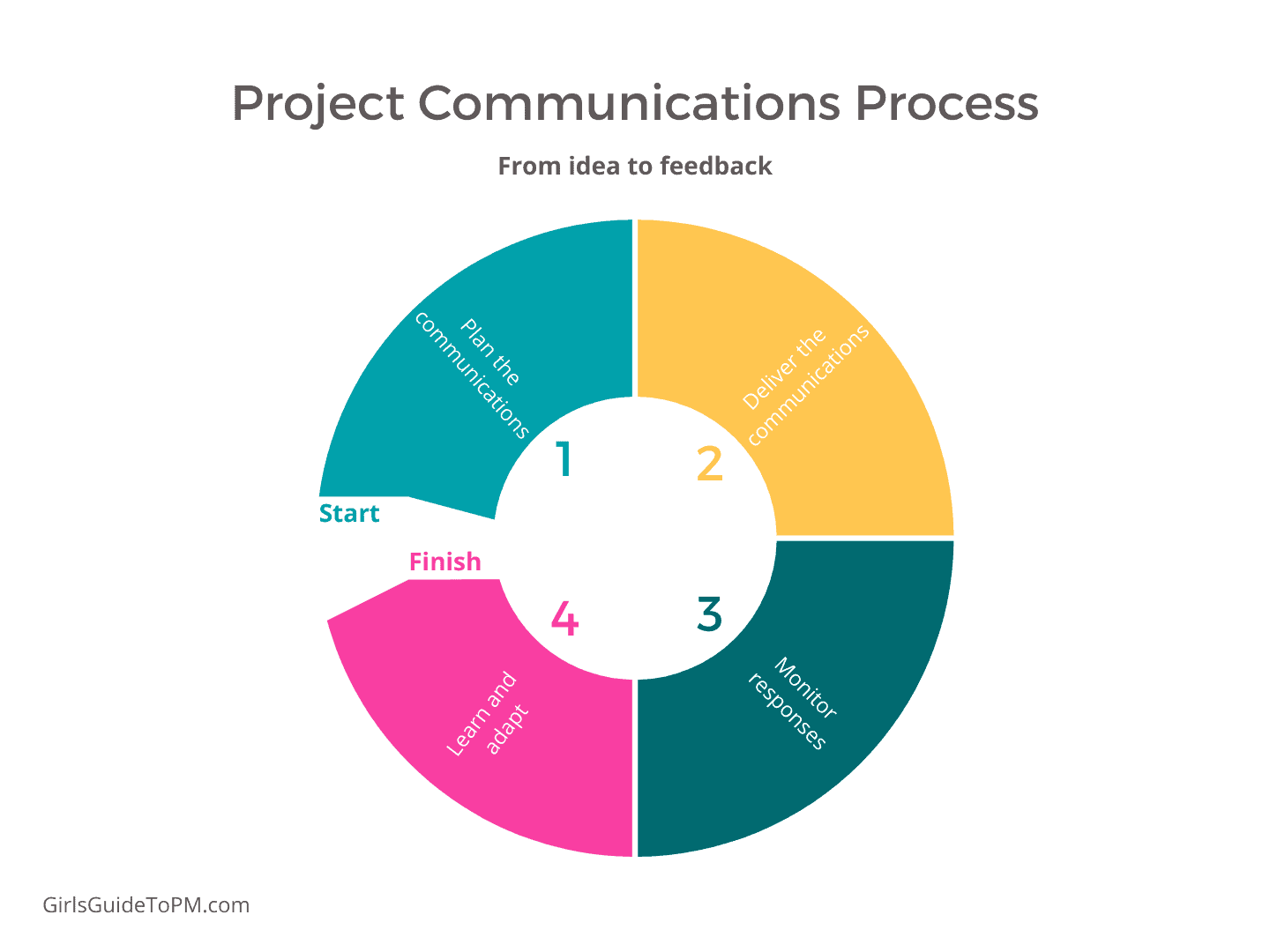 The flaws
Like I say, I'm not perfect. I think my preferred communication style is less collaborative than I'd like and it doesn't have as many feedback loops as I'd like.
Sending out status information via email doesn't give you great data in terms of whether the process is effective or whether people have understood your message.
I'd like to be better at using different management styles for giving feedback.
The thing with communication is that as long as you do it, and as long as it's effective, it doesn't really matter how. Email, fax, pigeon post…whatever works for you and your team.
Next steps for you
This article has been an insight into what works for me but to be honest it feels like a natural style I have developed over time rather than a deliberate set of tools and techniques.
I'm sure I'll continue to evolve my style as I work with different people and have to adapt to suit their needs, it's important to keep stakeholders engaged.
One thing that probably won't change is the need to do status reporting. Get the project report template I use.