How To Present To Senior Executives
This article contains affiliate links, meaning I make a small commission if you click them and go on to buy, at no cost to you.
Today, I'm handing the blog over to Leigh Espy. Project communication management often involves giving confident presentations. In this piece, Leigh talks about how to tailor your presentations for C-suite level senior executives.
As you grow in your project management career, you'll be called upon to make various presentations. However not all presentations are the same. Presentations to senior executives can be very different than presenting project information to peers.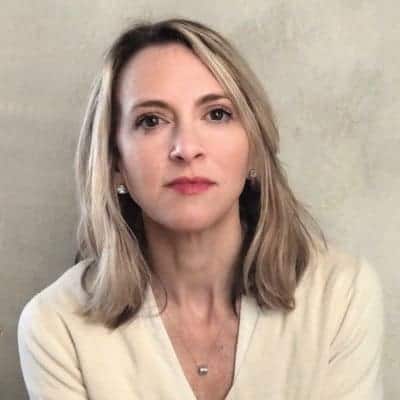 The level of formality might vary depending on your organization, but usually the focus and needs of those at the C-suite level are the same, and are very different than those at the individual contributor or manager level.
What does C-suite mean?
By C-suite we're talking about people who have job titles starting with 'C' like CEO, Chief Operating Officer, CFO or similar. The top people in your company; your Board.
These are senior managers in the organization: the people who are executive leaders. Think: they have the corner office! And often offices on the top floor. With windows and a view… at least that's how things used to be.
Today's senior leaders are just as likely to hot desk with the rest of us.
However, regardless of where they sit, you still need to understand their views and what they need from a presentation. Understanding the different needs for the executive audience will help you prepare and give presentations about your projects with confidence and grace.
Let's look first at the differences between what an executive leadership audience wants from a presentation and what will go down best with your colleagues.
Tips for Starting Executive Presentations
You will likely not have as much time if you've been fit into the agenda of an executive session. You need to get to the point as quickly as possible.
Don't start with stories, but rather get to the point. Lead with what you need from them. Use a summary slide (as per this advice from HBR) to summarize everything in your presentation, and then use the rest of your presentation to support that.
Tip: You need to have the data available in case it is requested. This is different to how you would present to your peers.
You want to engage your peers with the "Why" of the project. Help them understand the benefits so that you can get their buy-in and support. Speak from a perspective that they can relate to. By connecting with a story, you can capture their interest and draw them in more.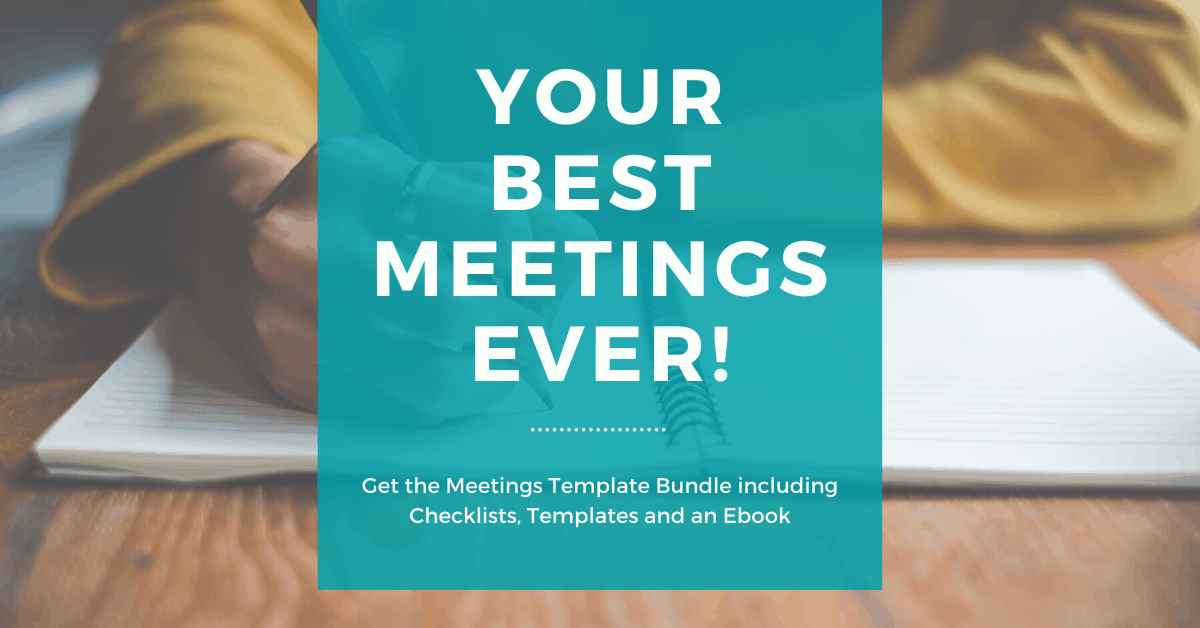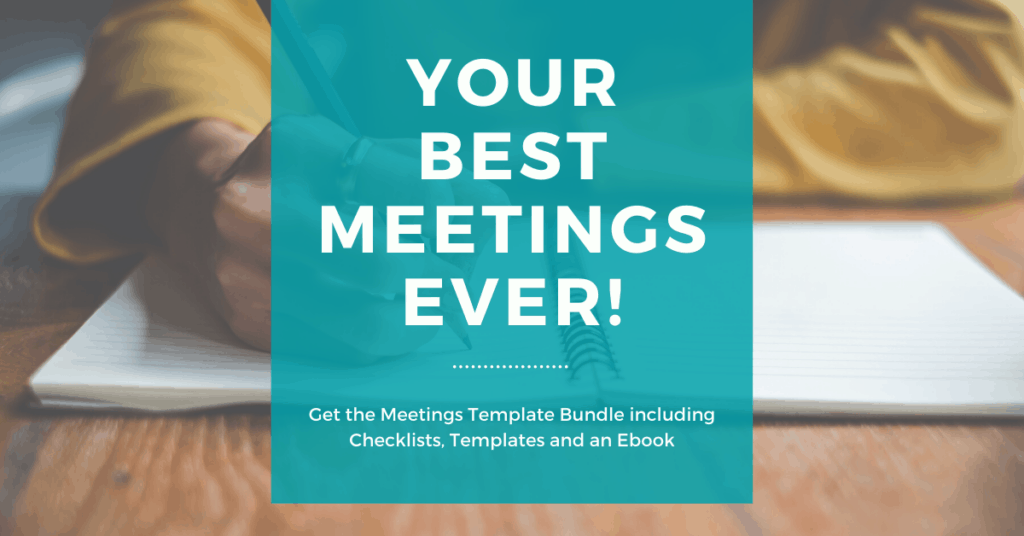 6 Tips for Strong Executive Presentations
Here are my top 6 tips for managing the middle part of your senior leadership presentation. You've been called to a C-level meeting to show your stuff, let's not waste the opportunity!
Once you've explained your position or what you need, give a brief explanation of why this is important to the company. Give it context.
Provide evidence that your position is important. Do this with high level data, and use graphs or charts if possible. Present outcomes and what the data supports.
Be ready with the drill-down data if it is requested.
If the executives stray from what you've rehearsed, be ready to go with it. You have to let the conversation flow in the direction they take it. They may need to have peripheral discussions in order to come to agreement or decisions on your topic.
It's possible you won't have as much time as expected. Be ready to make your presentation in a shorter time-frame if needed. Being prepared with options is critical:

Be clear on your goals and bottom line
Be ready to provide a much shorter version of your presentation
Be ready to discuss even if you must stray from your rehearsed presentation
Go immediately to your bottom line.

Read the room and make changes to accommodate what is going on in the moment – be flexible and ready for the direction the discussion goes.
This article has more tips for presenting at work if you feel like you want to dig into these strategies a bit further.
How senior management presentations differ from other presentations
When you are talking to your peers about your work, you can take a different approach.
The main part of your presentation can be shaped in a different way, because they need to take away different information so they can make decisions or do their job, or understand what is coming.
Here are some tips for managing that kind of presentation.
Using silences in your stories and presentations can be powerful.
Your audience wants to be both informed and entertained. Telling stories and explaining your points in ways that resonate with your audience is going to impact them more. Use stories that grab their attention (find out how to do that here).
Your presentation should flow in a logical order. If you are presenting about a new software product, set the context for the audience and build on the information. If you are presenting new process changes that must be adopted by others, you might give a story about the challenges currently faced and how you approached the process development to get the right inputs for the changes. Then you might tell about the changes and how they will benefit others. You might follow with the rollout/ adoption plans. Ensure that your presentation flows well.
If your audience veers off topic, bring them back on point to keep the presentation focused.
Tip: Stay on the stage! Read about the time Elizabeth fell off the stage.
The Presentation Book is a good reference on how to make stand-out presentations that people will remember.
How to close a presentation to senior executives
For the best presentation to your senior leadership team, you'll want to be clear on what is needed from them (or overall), and on the next steps.
If someone has an action item or follow-up activities, be clear on who that is and what action is to be taken.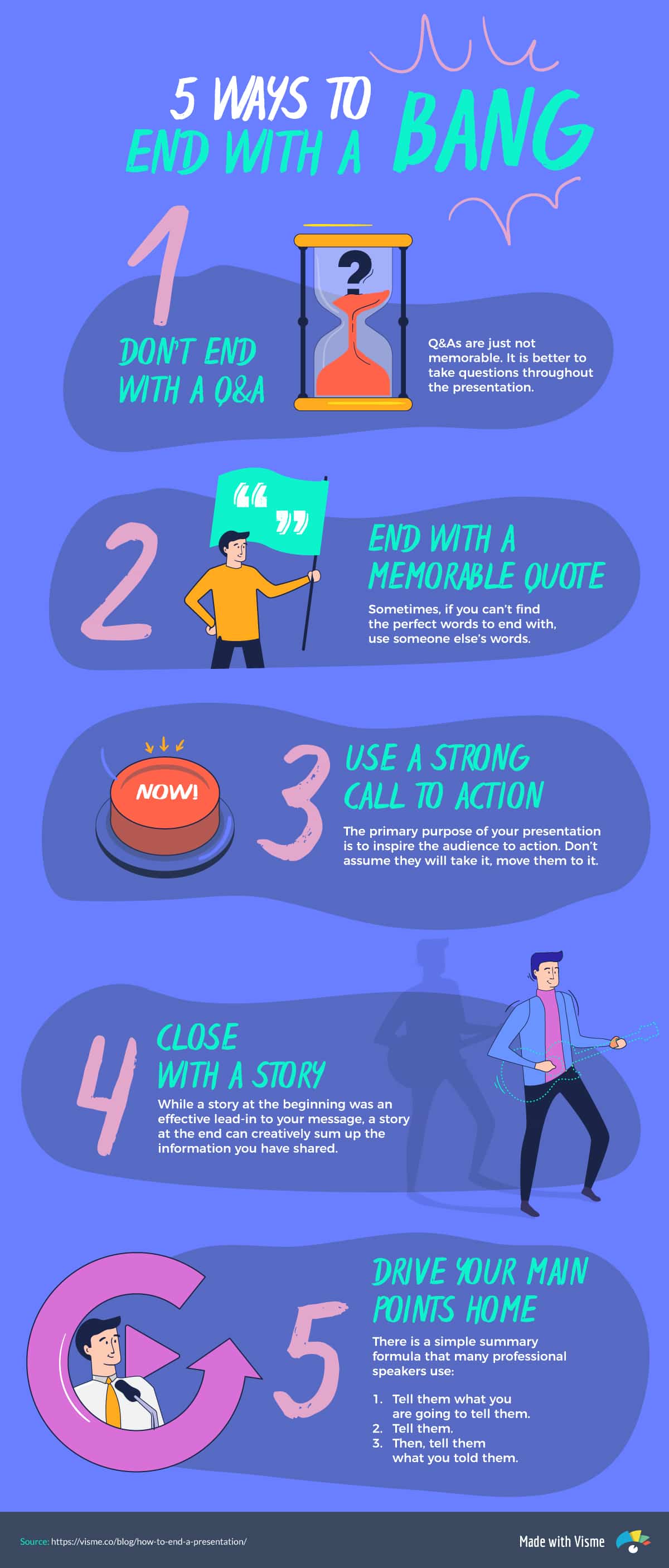 Final tips for creating successful executive presentations (that also work for all presentations)
There are similarities that will support a successful presentation for both types of audiences: both your executive audience and your peers or other people. You should:
Know your audience
Be aware of the various concerns in the room before you present
Anticipate the questions that will be asked so that you're ready to answer or provide the detail they will be requested
Do not read from PowerPoint slides
Practice, practice, practice!
By knowing what is needed for both briefing senior leaders and your colleagues, you'll be ready to present to both peers and executives successfully.
Your team and management will trust you to represent the project or your department with grace and confidence in a variety of situations, and you'll step in front of each knowing you're well-prepared.
Want more tips? Here's a quick video on how to deliver a great presentation about your project.
About the Author: Leigh Espy has 18 years of project management experience, with a primary focus on IT project management. She's worked in the public and private sectors, and domestically and internationally. She loves helping newer PMs and those hoping to make the switch to project management. She blogs at projectbliss.net.
Pin for later reading: