Building a project management career: interview with Helen Hitchmough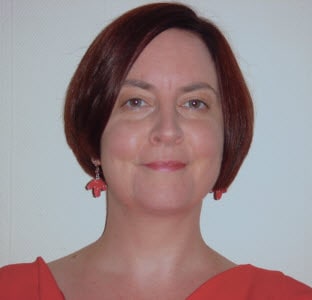 Earlier this month we celebrated International Project Management Day and one of the themes this year was women in project management. I wanted to get someone else's view on being a woman in project management so I spoke to Helen Hitchmough, a senior project manager at project management consultancy firm Acando, about her project management career. We also talked about her advice for other female project managers wanting to move to the next step on the career ladder. Here is what she had to say.
Helen, what got you into project management?
I used to work for a technology company and I moved into project management there, managing the delivery of infrastructure into BT. It was sort of an accident! Originally I started as a manufacturing engineer for telecoms but manufacturing was declining so I was looking for my next move. I moved to customer management, assisting project managers and then became a delivery manager and a project manager.
Every day is a challenge and I'm still finding that 11 years later.
You've been project managing for that long but you only recently got your PRINCE2® qualification. Why is that?
In my previous company they didn't focus much on training project managers. Project managers were seen as people who did things, and who didn't need special skills. PRINCE2® is one of the things that I always thought of doing and when I came to Acando and saw how focused they are on making sure project managers have a training budget, I was able to take the opportunity to build on my skills.
The course enforces the stuff you do in your day job. More than anything else, the training helped me because I was able to talk about projects and ideas with the other people there. Studying with other people brings project management more to life, by using case studies and talking to the other delegates. It's all about pictures in your memory; being in the training room helps you remember later.
So now you are a senior project manager, what does your day involve?
I know what I need to do but not every day goes to plan. One of the challenges is working in an environment where things change a lot as the organisation evolves. I also work on multiple programmes with different dependencies. It's important to ensure the communications are there and to know what the scope is, and to include everyone on the team. Being informed is a big part of my job – no surprises! I do a lot of work bringing other project and programme teams on board.
What's your advice for getting a step up on the career ladder?
Working with people is important. You need to be able to understand people and ensure that the project delivers on time as well as you can. Listen to the key people on the project and understand what the issues are. Work with them and make them like feel part of the team as soon as possible in the project.
I'm also noticing that there's a change in how we deal with support teams. In the past we used to contact the support teams at the end and now we are contacting them earlier to help us plan the project.
That's a good tip, and something I have noticed too. I think support and project worlds are becoming more entwined. Anything else?
You have to have a passion to go forward yourself and move on to managing complex projects. This gives you a chance to use a wider group of skills. It's important to move out of your comfort zone and step up. Everyone can do it.
The way Acando is set up brings project managers up to that stage and raises the bar in how project management is done. We are lucky in that we have the people at the company to support us take the next career step. We also have a strong governance structure, and you get challenged by colleagues to deliver to the framework, which assures you are doing it right. This helps build competency in the more junior project managers.
Our mission is to stamp out all project failure in the UK!
That's ambitious!
That's what we are striving for, anyway. We work with a lot of companies where we help them assess potential failures in their own project structures. For example, I've worked on projects in organisations that don't have templates available. The Acando team can gently point it out to them when we spot failings, but if that's not what we are there to do, whether you can influence them is another matter.
It's probably even harder to advise clients to close their failing projects down. Companies aren't very good at making the hard decisions about stopping or even delaying projects. Companies incur costs and carry on and on. It feels as if it's a failure but really it's just that the business has changed.
Yes, I see that a lot too. If we stopped more failing projects we could free up resources to do work that actually adds some value to the business. What are your future plans?
I picked Acando to see different organisations and how they work. I believe working like that in consultancy gives you the ability to look at and manage people in different organisations. I plan to move into more IT infrastructure projects and get APMP certified. That will help me demonstrate to clients and companies that I have the knowledge to run a project successfully that hasn't just come from a training course.
IT infrastructure projects. Do you think that will be harder to get into as a female project manager?
Not really. I have an engineering background and anyone can do my job, whether they are male or female. I think women are very good at managing lots of things – our lives, kids – and we've got that skill set ingrained in us.
Thanks, Helen!