An Introduction to Project Steering Groups
A Project Steering Group is the oversight committee of a project. You might use the term Project Board or Governance Committee, or something else that means a similar thing. All projects should have one, but the make up of the group depends on your project. It's generally acknowledged that having strong leadership in projects is important for success, so getting your Project Steering Group set up as soon as you can is a good start.
Here's an introduction to project steering groups as part of the governance framework so you can get yours set up and working on your project.
The Members of the Project Steering Group
The objective of the Project Steering Group is to provide executive oversight and governance for the project. In other words, they take the tough decisions. They let you know whether you can go overspent or what risk mitigation actions are the right ones for this point in the project.
If you can't deal with a problem yourself, you can take recommendations to the Steering Group and they will be able to resolve it for you. At least, that's the theory! They will need your support, guidance and information to make a suitable decision on next steps.
With that in mind, the people on the Steering Group need to be relatively senior people, with the authority to make decisions and allocate resources. Your project sponsor should be the chair person. Then you should be on the Steering Group as the project manager.
In addition, you should add anyone else who has a significant vested interest in the way the project is run and the decisions that are taken. Examples would be:
A vendor account manager
The key customer or their representative, especially if this is a senior manager from another internal department
A finance or legal team member, if the project has significant impact in those areas
Someone like an Operations Director, if the project is going to change the way the Operations area of the business is run through the introduction of a new frontline process, for example.
In every case, you should have people on the group who understand the project (or who can be brought up to speed) and who have influence and interest in the outcomes.
The Governance Framework
The group is a key part of your project governance framework. They can meet as often as you like. If you don't know where to start, a monthly meeting is a good idea. On some projects it's necessary for that group to get together fortnightly. On others you could find a quarterly meeting is more than adequate.
Read next: The different types of project meeting you need to be having
You can always change the frequency of meetings once the project is up and running and you know how much governance is going to be applicable.
Your governance framework can be flexible. For example, in the early days you might want fortnightly meetings. Once everything is under control and everyone is confident that you are running in a stable state, you could drop meetings to every other month. Then introduce monthly meetings as you are nearing delivery.
It's also useful to time meetings around significant other milestones, for governance purposes. For example, hold the meeting the week before you need approval to send out training material, or similar, so that the Project Steering Group can make the decision there and then.
Format of Project Steering Group Meetings
You can decide on the best format for your meetings. Face-to-face meetings are the most effective, as with all types of meetings, but it's not always possible to do that. You might want to have a conference call line open so that people who aren't present can join the meeting on the phone.
Or you might want totally virtual meetings – if that fits the culture of your business, go for it. It is certainly cheaper and easier than trying to get your senior leaders together in a room!
Start out by booking your meetings as an hour – no one really likes to be tied up for longer than that and your attendees are busy people with packed diaries.
However, be guided by the length of time it is taking to get through your agenda and alter the format and duration of the meetings as appropriate.
In some cases you might decide that an hour and a half is a better time. If you know there isn't much on the agenda, you can get away with 45 minutes, then do that! Everyone will be grateful to get a bit more time back in their day.
Content of Project Steering Group Meetings
First, get a meeting agenda so that everyone knows the topics in advance and can prepare. Your agenda can be a standing format meaning that you cover the same topics every time the group meetings. Then you can add extra items in if necessary.
As a minimum, you should expect to cover these points in the meeting:
Project progress. While the Project Board are unlikely to want to go through the project plan in detail, make sure that you have access to your schedule during the meeting so that you can call up any task and provide a detailed update as required. You probably won't need to do this, but the Steering Group meeting that you aren't prepared for is the one where your sponsor will want real time information about task tracking!
Budget position. Senior leadership is always interested in how much money has been spent! Make sure you can present a summary of the project's expenses.
Action updates. Go through the actions from last time and check that progress is being made.
Get a free template: Use my simple action log template to track actions from the meeting and report on them next time.
Risks and issues. The Project Steering Group doesn't need to know about every risk and issue, but highlight the important ones that you think they should be aware of.
Key decisions. If you are expecting the Steering Group to make a decision at the meeting, make sure that they have information in advance of your meeting so that they can review the different options. If you have put forward a recommendation, they'll want to see that as well.
No one wants to feel put on the spot, so let them have time to think about what decision they want to come to, and use the meeting to finalize that, rather than spending all the time in a debate about options.
Steering Group meetings should help you, as a project manager, because they give you the direction you need and the decisions required to keep the project moving forward. They can feel like a challenge because of the mix of people in the room, but overall they are a good thing for your project and show that there is adequate governance.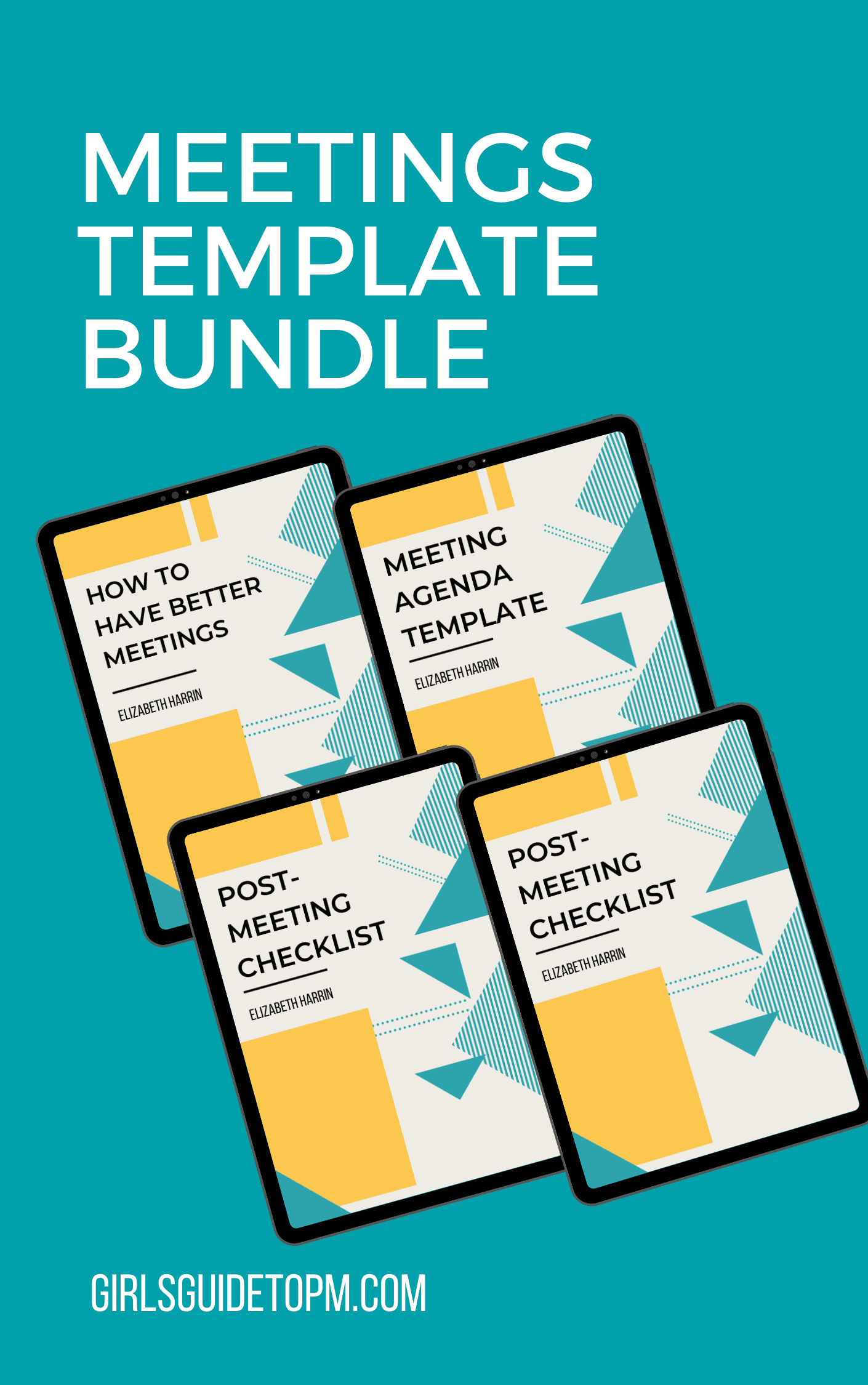 Pin for later reading: