All I want for Christmas is a thick skin
I've got the session feedback back for my presentation on Social Media and Project Management at PMI's Global Congress in October. It's mixed.
192 people attended the session, and 65 filled in the feedback forms. Feedback ranged from:
"It was awesome to hear her points and research."
"Outstanding."
"Extremely pertinent in today's PM world."
"Right on the mark."
to: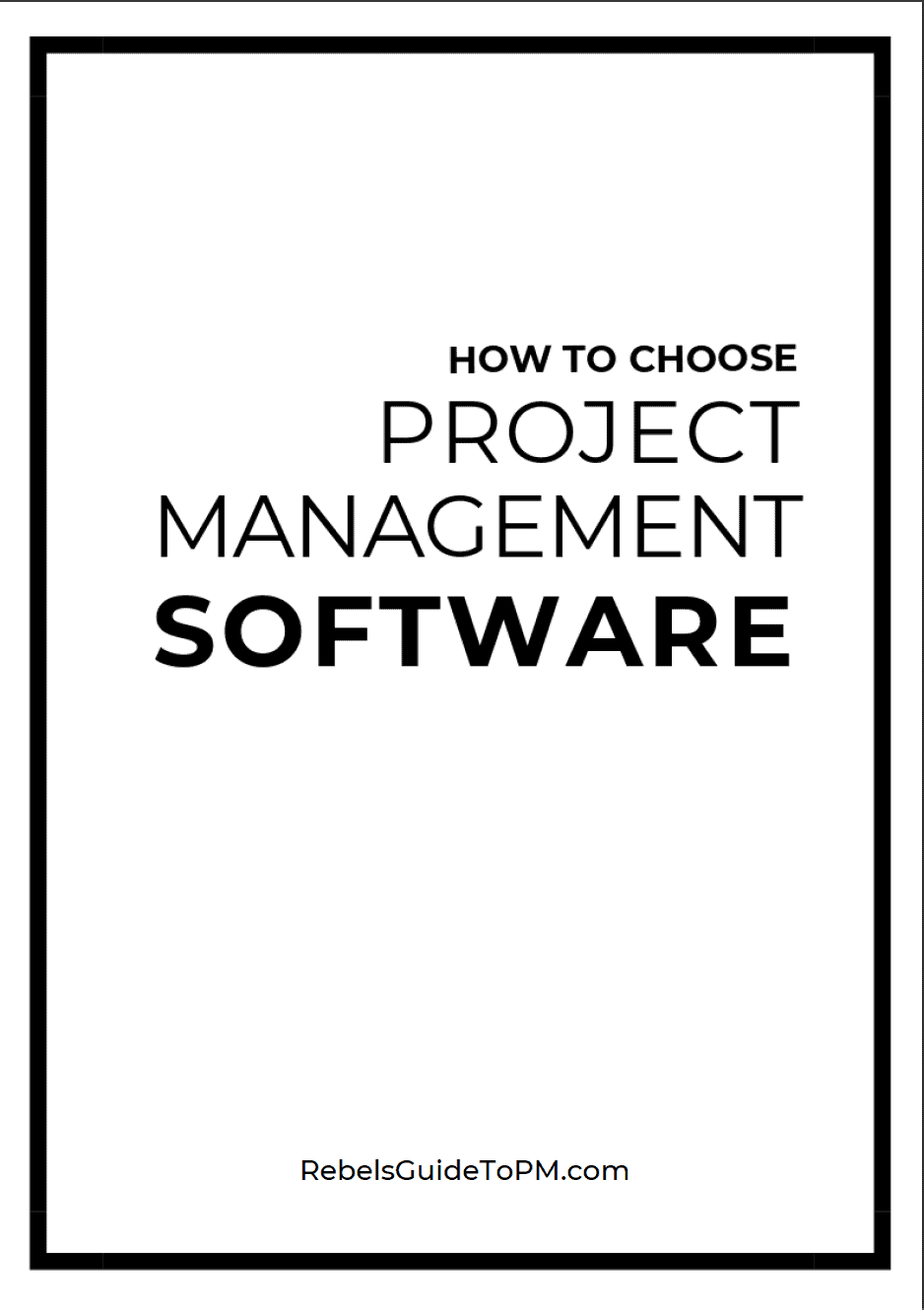 Looking for the software tool that will best support your team?
I've got a free guide on how to choose project management software, based on my book, Collaboration Tools for Project Managers. You can download the freebie here and it will help you decide your requirements.

If you already know what you want your new software to do, but you haven't found a product that fits yet, I recommend Crozdesk. It's a free software selection service where a human matches your needs to a shortlist of products and it massively speeds up the time it takes to find the right project management software for you.
I'm an affiliate for Crozdesk, which means I'll earn a small commission if you use their services.

"Not very informative."
"Too generic."
"Nothing fresh and new."
"Bland."
And bizarrely one comment from someone who thought I was a man, although I'm hoping that was a typo.
The biggest criticism of the presentation was that it didn't include enough demonstrations of social media tools. I thought carefully about including demos of tools in the presentation, and chose not too because this would have made it a repeat of what the New Media Council did the year before, when we presented live demos of Skype, Twitter, and other online collaboration tools.
I hadn't realised that a whole new audience wanted to see this again. In my head I'd moved on past 'what do social media tools do?' to 'how do I convince everyone this is a good idea and get it started in my company?' and I thought everyone else had too. It turns out that for a portion of my audience I wasn't right and I misjudged what they wanted to hear.
Feedback from conference sessions is a two-edged sword. It's great to hear that someone thinks I gave a "fantastic presentation" but it's awful to know that I disappointed a group of the audience. And it is human nature to focus more on the negatives. However, whether it is feedback following a presentation, or as part of your end-of-year appraisal, or from a project stakeholder, you have to take what you can from it.
One big learning point for me was the three people who took the time to comment on my delivery. They said that my accent was hard to understand and that I talk too fast.
That's true, and it's something I can control and do better next time. The PMI Congress was conducted in English but with upwards of 150 nationalities present I failed to take into account that many in the audience didn't have English as their first language.
Next time I speak to any audience I'll make a concerted effort to slow down.
All feedback is a gift. It allows us to do better next time. While it's uncomfortable to open up a spreadsheet and see in black and white what anonymous people thought of you, it's a very valuable learning opportunity. Thank you to everyone who completed the feedback forms at Congress. I appreciate it, and I'm sure the other speakers did too.
This post first appeared in 2010. Despite the positive theme, I stopped speaking in public for about a year after this feedback and it was what led me to research and write on Imposter Syndrome.