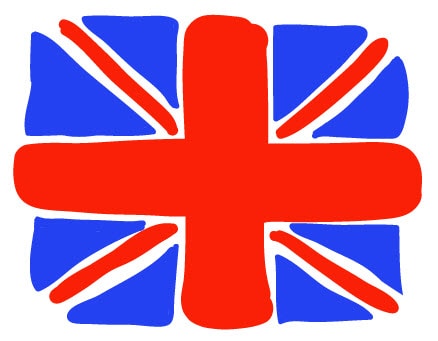 In case you've been living under a rock, today's the day that Prince William of Wales marries Catherine Middleton, and it feels like London has been turned into one big Union Jack.
I planned my wedding in Microsoft Project, and I'm not the only project manager who considered their big day worthy of proper planning. Peter Taylor was interviewed recently on The Project Management Podcast and said that planning his wedding turned into a project:
It's not easy to disconnect yourself in what you do workwise when you're a project manager and actually planning a wedding, I approached it in a project management style because there was lots to do.
I imagine that Peter's wedding wasn't on the scale of the ceremony today, and neither was mine. So what have William and Kate had to do to get ready for today?
Sort out a guest list and invites for 1,900 people.
Organise the seating plan for the cavernous building of Westminster Abbey.
Organise transport for the day, including a Rolls Royce Phantom VI, which was presented to the Queen in 1978 for her Silver Jubilee by the Society of Motor Manufacturers and Traders, which will take the bride to the service.
Make contingency plans for wet weather (they'll use The Glass Coach instead of the 1902 State Landau if it's pouring with rain when they leave the Abbey).
Agree on music and organise people to sing and play it, including military bands for the processional route.
Organise a wedding ring. Fortunately the Queen had some gold available and gave that to William shortly after the couple got engaged. Even so, there was still designing of the ring to do.
Taste lots of cakes and order one. Or in this case, two. There's a traditional fruit cake and a chocolate biscuit cake due at the receptions.
Book a photographer.
Set up a gift list – the couple have opted for donations to charities instead, so they haven't had to traipse around John Lewis scanning pans, but they have had to decide on which charities made their list.
Organise the service and prepare an order of service – although Royal tradition dictates that this is actually a 'programme'.
And of course,
They also had some things on the project plan that most brides and grooms don't have to do:
Organise the broadcast of the wedding live on YouTube.
Liaising with HQ Household Division, the Military Headquarters charged with planning and executing the military element of State Ceremonial events in London.
Liaising with the ceremonial team in the Public Order Planning Unit of the Metropolitan Police which plans for the policing of the Royal Wedding. Comprising two officers and one member of police staff, the team is responsible for making sure the entire policing operation of around 5,000 officers is appropriately resourced and provided with logistical support.
Arrange for 35 specially trained search dogs and their handlers to monitor security.
Organise a military flypast.
All that takes some serious project management! Most brides I have spoken to have something go wrong on the day, so fingers crossed for the weather and I hope that all the arrangements go as planned. And if you are benefiting from the extra bank holiday, have a great day!