5 Project Timeline Examples (That Will Challenge Your Views On Planning)
I'm pleased to be working with Office Timeline to bring you this article #ad
This is a guest post from Tim Stumbles, CEO of Office Timeline.
Every journey starts with the first steps and every project with a plan. In order for stakeholders and executives to get onboard with a certain initiative, PMs (project managers) must draft a compelling overview covering all the bases: objectives, necessary resources, tasks, schedules, milestones, deliverables, so on and so forth.
At this stage, we're mainly dealing with ballpark figures and educated guesses based on previous similar projects, so we need to keep the plan as high level as possible and avoid going into specifics.
Clarity through project visuals
The good news is that's exactly what stakeholders want as well: a clean work breakdown schedule that defines the critical path of the project without delving into the incomprehensible, overly-complicated bits.
Data visualization techniques are a key factor in the equation, since they allow the audience to make sense of the numbers and their significance even if they aren't tech-minded.
Options in project visuals
There are, of course, various ways to translate numbers into project visuals, like Kanban boards or flowcharts. However, when it comes to project planning, nothing beats the good old roadmaps, timelines and Gantt charts.
Why?
Simply put, a single Gantt chart or swimlane diagram can show your audience the following:
Start / end dates of the project
Milestones and deadlines
Project lifecycle phases
Tasks that must be completed and their order
The team handling each subset of tasks.
Best of all, they frame these details against a temporal backdrop and provide your audience context for a better understanding.
The Office Timeline value proposition
Office Timeline isn't just another Gantt chart and timeline maker. It's an all-in-one tool conceived as a PowerPoint add-in that leverages the functionality of Microsoft's popular presentation software to generate, update and showcase your project visuals from the same interface.
The application is defined by how quickly and easily it allows you to create astounding graphic representations using fully customizable PowerPoint timeline templates.
Is Office Timeline truly user-friendly?
You might say "Sure, but there's a learning curve, right?". Well, pretty much everything in Office Timeline works on the familiar drag & drop control scheme, so if you're accustomed to the Microsoft suite, you should feel right at home from the get-go.
Unlike a large number of project management software out there, users don't need to put in hours to make their way around the app or read extensive tutorials; it's just that intuitive. Basically, creating a timeline in PowerPoint has never been easier.
Real-world examples
We've talked about how easy and quickly you can integrate Office Timeline in your routine. Now, let's find out how well this timeline adapts to five fields where planning is crucial for the success of the undertaking, using a project timeline example for each.
And, the categories are:
Clinical trials
Product development
Construction projects
Marketing campaigns
Court cases.
Let's check them out.
1. Clinical trials project timeline example
Among the thousands and thousands of medical devices, dietary supplements and pharmaceutical drugs submitted for approval, only a select few make it to the market every year. For drug research to secure the much needed funding, their creators must convince backers that they're on the right track.
Mapping the stages of the clinical trials and showing the progress against a timeband is an excellent way to impress a non-technical audience who'd rather not sit through a reading of sterile patient data.
Instead, show them you've planned ahead for all the trial phases with an easy to read timeline of your clinical trials.
2. Product development timeline example
Developing a successful product isn't just about finding an untapped market gap or improving on the existing roster of goods and services. Even if you manage to wow the stakeholders into backing the idea, without a solid plan for each stage, things can fall through the roof quite easily.
With the introduction of swimlanes, this fully customizable product roadmap showcases the work required separately, in each phase: planning, testing, developing and launching, as well as the milestones pertaining to them.
This approach reduces clutter and improves the readability with the aid of color coding, allowing the audience to clearly navigate the strategic plan.
3. Construction project timeline example
A construction project is by default one of the most complex ventures because it integrates a plethora of specific task and sub-tasks. As of such, most scheduling software for this niche tends to be overly complex and sophisticated.
The higher the complexity, the more difficult it becomes for managers to evaluate the project's progress against the original scheduling. This high-level construction project timeline template stays generic, leaving the default entries to be updated according to the requirements of the undertaking.
4. Marketing campaign timeline example
The rise of the free markets brought along an explosion in the number of brands and a need for products and services to be promoted, if they are to have any chance of becoming profitable. And so, marketing was born.
It's still mainly all about tracing the customer's journey from discovery to purchase, but the strategies are growing increasingly sophisticated every day. Swimlanes are amazing tools for navigating and mapping this complex process by logically organizing tasks and milestones according to the phase of the process where they belong.
5. Court case timeline example
Our legal system is heavily reliant on the jurors' ability to create a mental picture of the events presented in court – with the help of the prosecution and defense lawyers.
More often than not, things aren't by any means straight forward: you can expect circumstantial evidence, contradictory statements and a great deal of guesswork. This court timeline sample arranges the critical facts in chronological order, allowing everyone involved to visualize the events of the case more easily.
Wrap-up
Office Timeline is designed as an easy to learn, user friendly solution for creating actionable project plans and presenting them to stakeholders or executives. Thanks to an extensive range of templates and drag & drop controls, this Gantt chart and timeline maker will save hours of your time and ensure a top notch presentation with a built-in wow factor.
Check out the free version or spring for the Pro Edition for the complete, no-holds-barred experience.
About the Author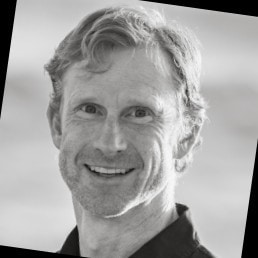 Tim Stumbles is the Co-Founder & CEO of Office Timeline, a Seattle-based start-up that aims to rid the world of boring, uninspiring meetings. Entrepreneur, tech enthusiast and amateur surfer, the corporate career he left behind served as the inspiration for his current vision. Tim wants to help project managers everywhere with tools that can transform complex data into easily digestible visuals and make boardroom meetings everyone's favorite part of the day.