Wicked Problem Solving Course Review (PMI)
This blog is reader-supported. When you purchase something through an affiliate link on this site, I may earn some coffee money. Thanks! Learn more.
Read our review guidelines.
Welcome to my PMI Wicked Problem Solving course review! Project management has so many challenges to solve every day, so having a toolbox of techniques (and the right attitude) will help you deliver projects successfully.
But do you really need a course on problem-solving? It turns out you do. In this independent review, I'll share:
Whether the course is really worth it (I think so)
Why it's good for experienced project and change management practitioners
Who shouldn't do the course?
It does take quite a lot of time to go through the material, and I've done that, so you don't have to. At least, not until you decide it's right for you and you're ready to invest the 15-18 hours that the course takes!
The Wicked Problem Solving course
The WPS course is a self-paced video training class is a partnership between PMI and Tom Wujec. I had not heard of Tom before, but he is a tech pioneer, facilitator, and TED speaker.
Tom calls the course "an operating system for solving problems and fostering greater collaboration."
It's worth 18 PDUs, and there is no exam, but there are recap quizzes.
What is a wicked problem?
A wicked problem is a problem that has a high degree of uncertainty and complexity. They are hard to solve because there are many variables and many potential solutions. Think about culture change, saving the rainforest, social planning, exploring the planets.
The type of wicked problem facing a business could be digital transformation, responding to globalization, addressing challenges in recruiting and retaining staff. These are all affected by socio-political, environmental, technological, and cultural shifts. And they might have unintended consequences.
Wicked problem solving is a design thinking approach that slots together, so you can use them in a flexible way to find the best way to solve problems. You can use it on your own or with others to come to a conclusion.
It's a set of tools to help you develop the knowledge and skills to solve the tricky issues (and probably even the easy ones).
It will help you do the hard things and build better solutions and have some fun along the way.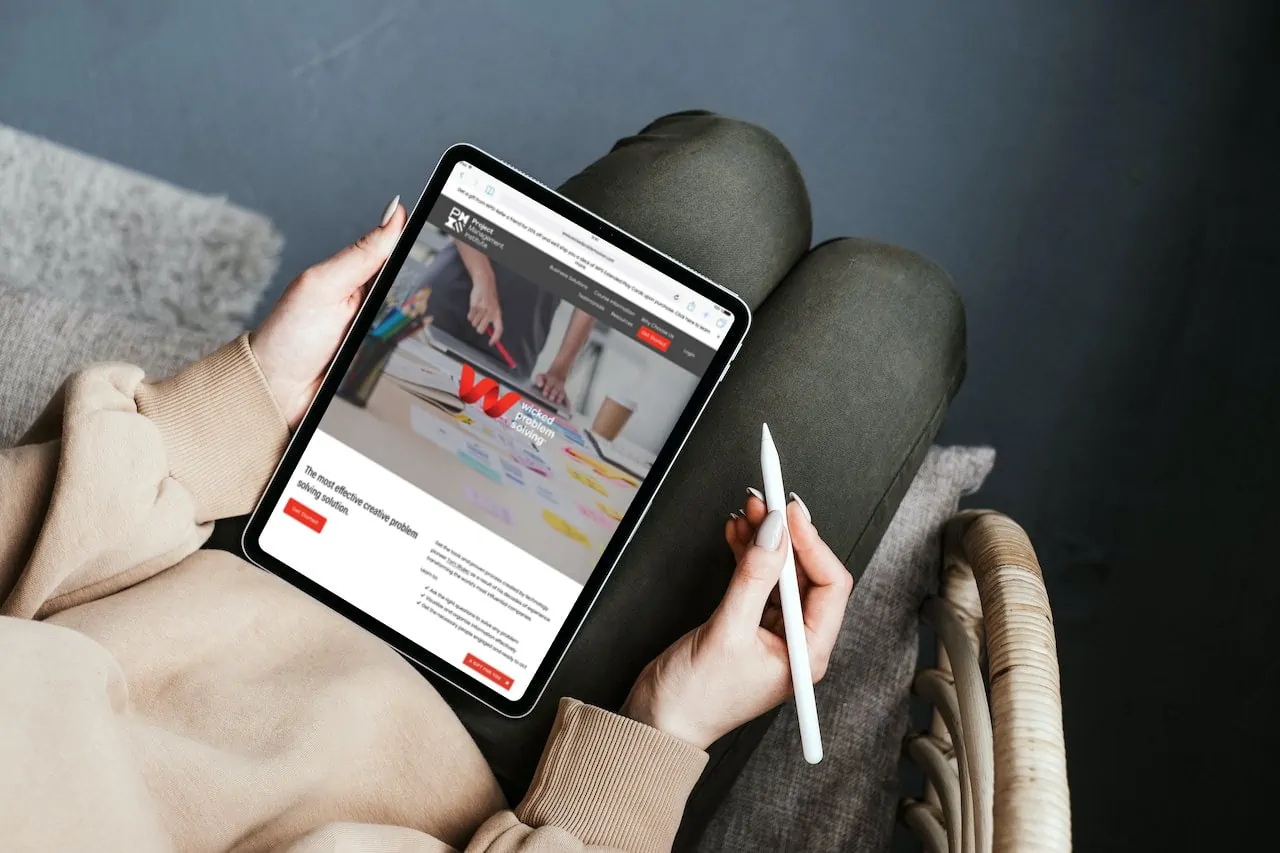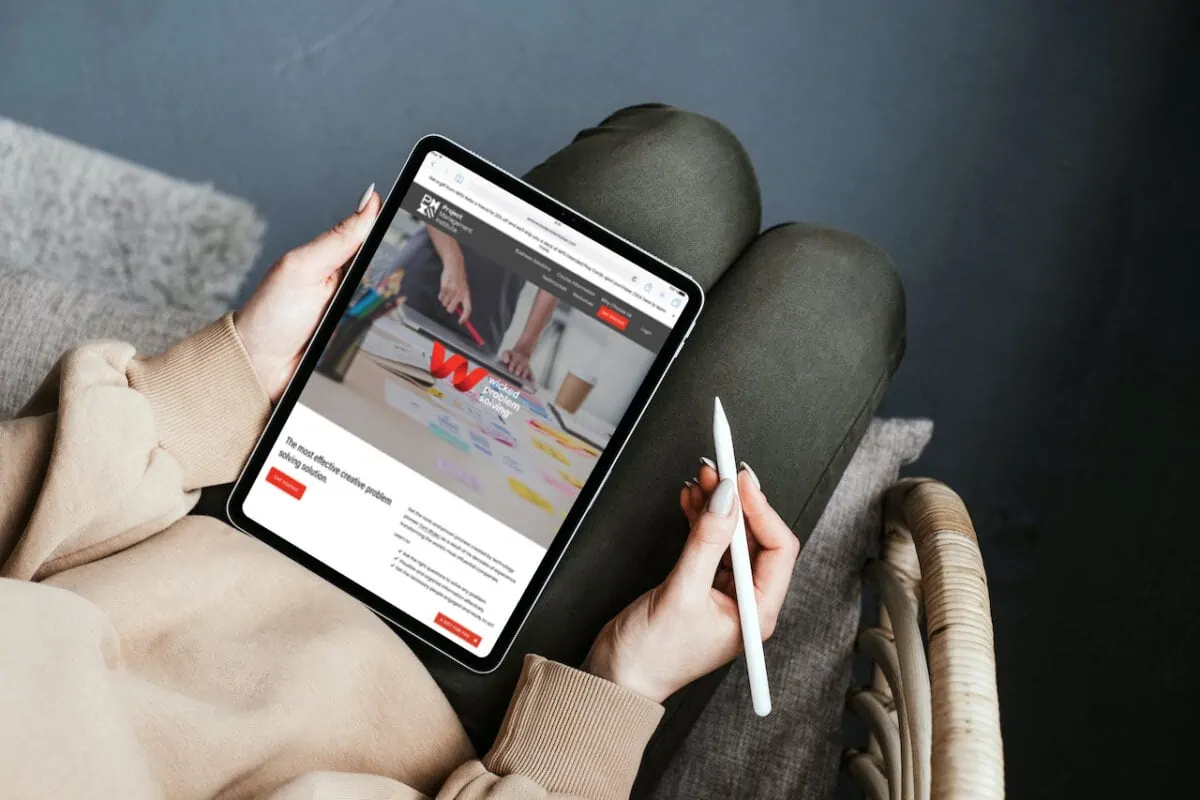 Who is Wicked Problem Solving for?
Given that it deals with the big problems facing organizations, I think the course is best for senior project managers, program managers, and portfolio leaders. While anyone will benefit from the tools and the way the course helps you think differently, you'll be able to better use those skills if you are in a role where you can effect strategic change.
I think it's also helpful if you are a good facilitator already, as there is a lot of collaborative work required and assumed. If you aren't confident leading a group, you might find it harder to put the skills into practice.
As a final advantage, if you are a senior leader who finds it boring to earn PDUs, this is for you! You get 18 PDUs credited to your PMI account, so it's worth a lot. You have to complete the final course evaluation survey to get the PDUs.
It's a method-agnostic approach, so it works whether you are working in an agile, predictive, or hybrid environment, and it doesn't matter if you follow PMI methodologies or not.
Who shouldn't do this course?
I don't think this is a beginner's course. It's nothing particularly to do with project management, so you don't need to have a lot of project experience, but if you are just starting out in project or change management, I'd get some of the other core skills first.
It's also not the right choice for you if you need a certificate. There is no exam with this course, so you don't get any credential. You do get a digital badge from Credly, and to earn that, you have to do the multiple-choice end-of-module quizzes/feedback assessments.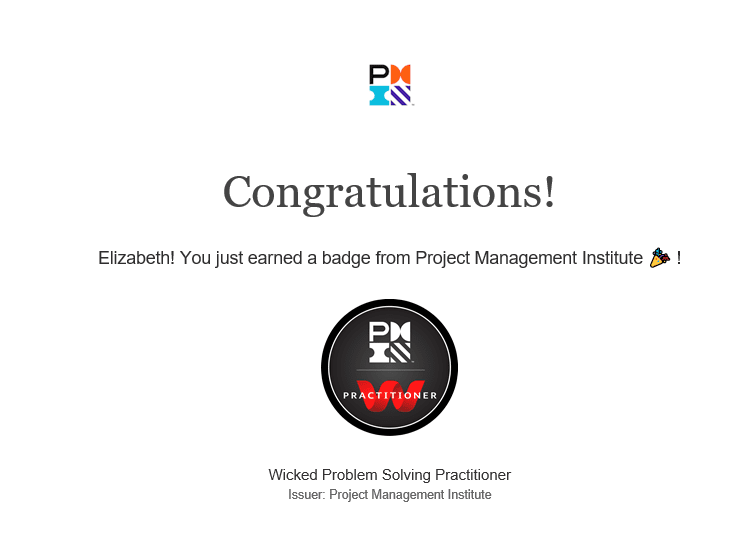 About the course and structure
The course is designed to help you learn how to organize tasks into a clear question, a shared idea, and a way of curating an activity to help others work through and solve the problem. Tom calls these 'plays.'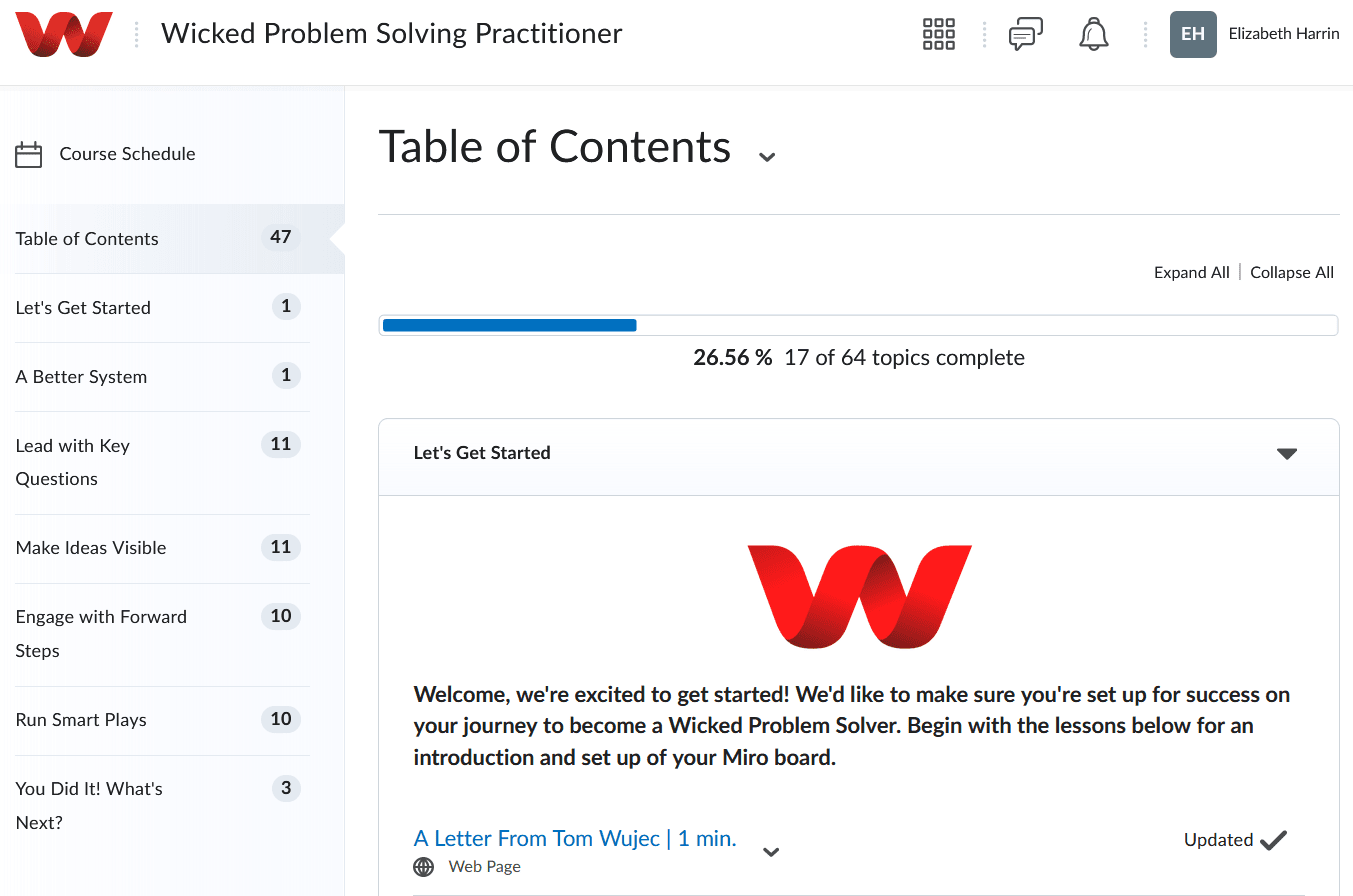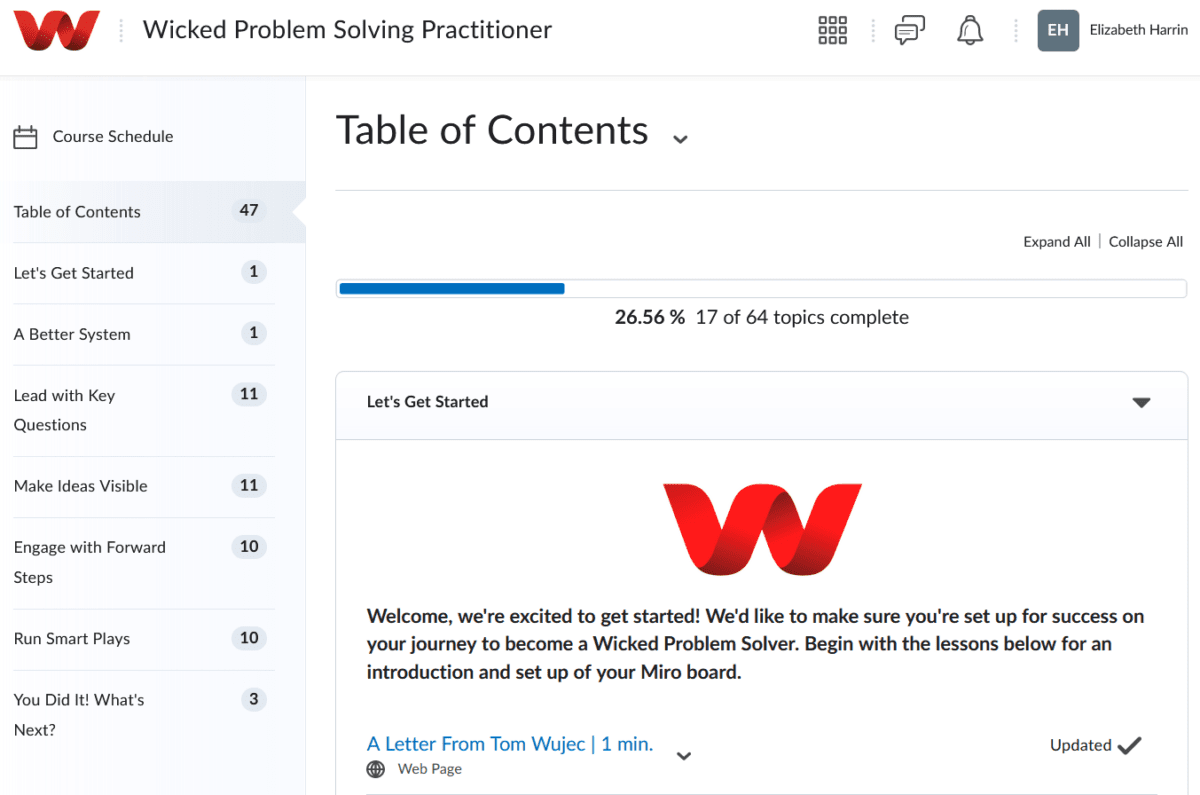 You'll learn:
How to work out if you can turn your current problem into a 'play'
If you can, what question is the key question to ask?
How can you turn the problem into a visualization like a diagram so the team has a shared understanding of the challenge?
What activity can we get people to perform to help address the problem?
Those questions are quite helpful on a smaller scale, too, for example dealing with project risk or unpicking a difficult project issue. The idea of 'making ideas visible' is great because it ensures the team understands the problem before they move into the design process or coming up with alternative solutions.
The course comes with a brilliant PDF workbook and digital playing cards. They take an age to download because they are marked with your PMI account details with a note on each page saying you can't share them. I wish I had a color printer that was up to the job of getting these printed out!
Pros
The advantages of the course are as follows.
It's really helpful content – you learn real-life skills
The playbook is worth the cost of the course
It's easy to navigate and beautifully designed.
It's more than a course. It's a playbook with a toolkit. There are downloadable PDF resources and a workbook that goes alongside the video. I also got a set of the physical cards that act as prompts for each play.
The playbook helps you select the right approach for any situation. It's full of very practical exercises that you can use in any kind of workshop, whether small groups, large groups, or virtual. Even the playbook alone is worth the cost of the course if you run meetings, workshops, or facilitate groups.
If you run cross-industry projects or just find yourself in complex interactions with different teams and strategies at work, the course gives you the mental models, systems models, and planning process to dive into problems.
The resources are beautifully designed. It's attractive, and the team has definitely made the course a great user experience. The videos are very polished. It's definitely a professional production, and it feels valuable.
It comes with a Miro board so you can complete the exercises, plot out your diagrams and get some real experience using the tools.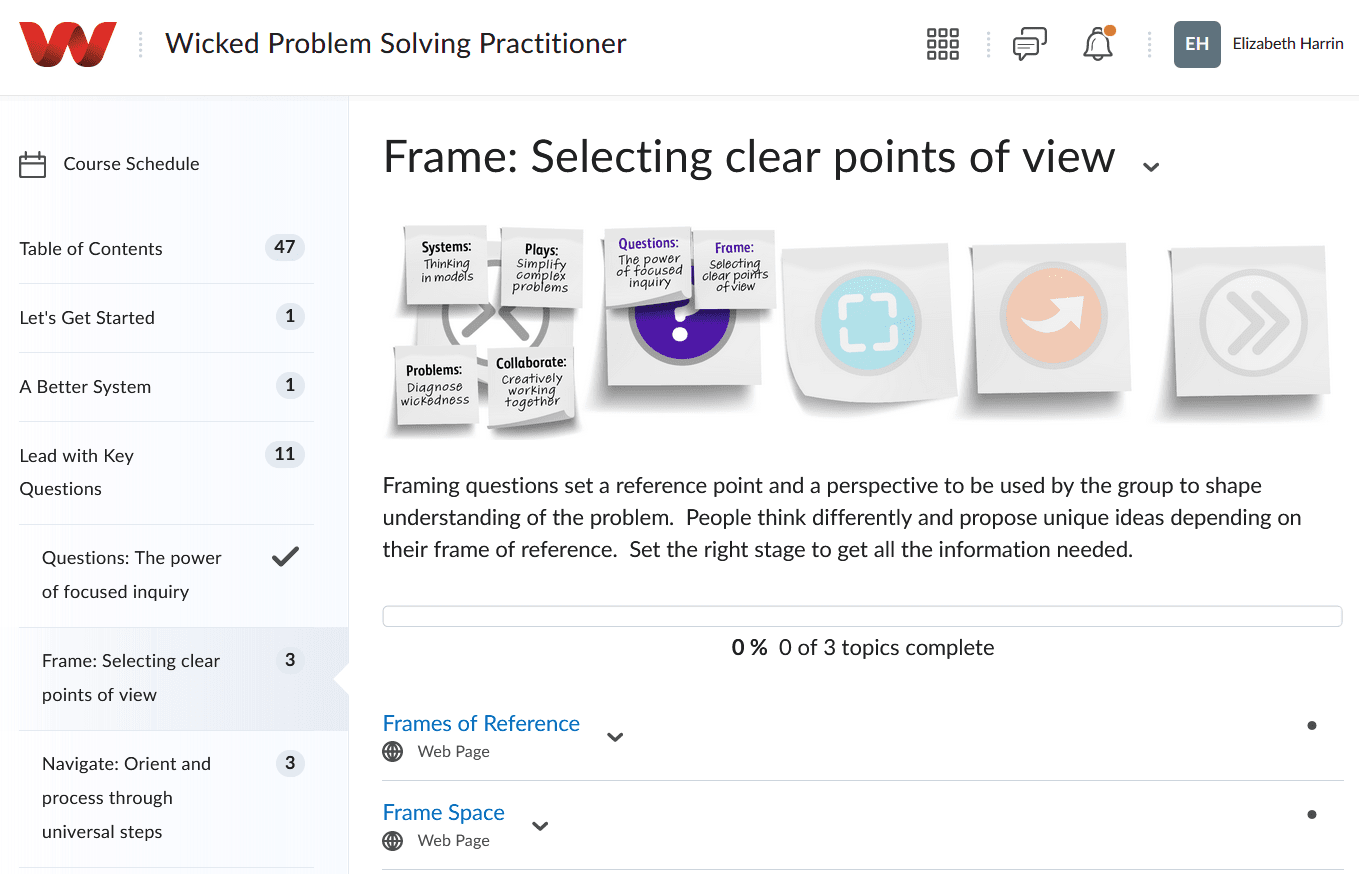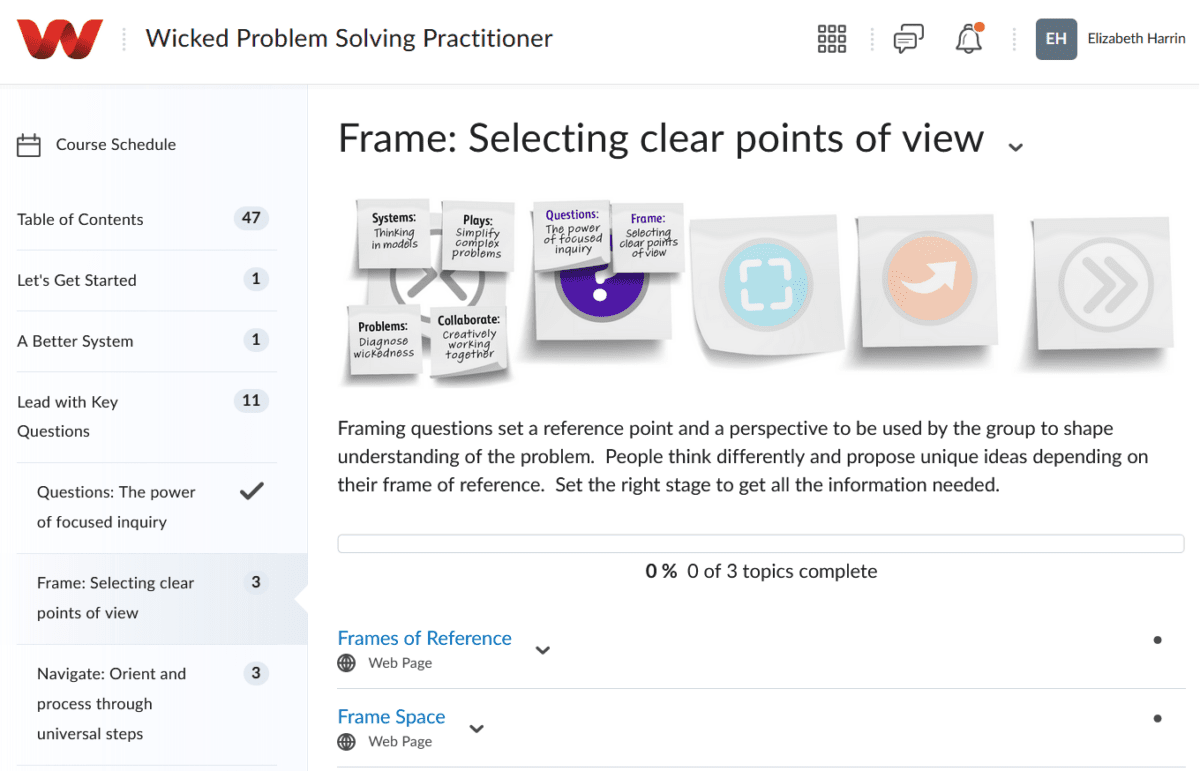 Cons
Like all courses, there are some disadvantages, namely:
There's a lot of content to get through
The videos are inaccessible if you prefer to watch with captions
It's pricey for only 3 months of access.
I felt quite overwhelmed logging in and seeing "0 out of 65 topics complete". That makes the course seem like a lot. It is, but the videos are quite short.
To get the most out of the course, you need to do all the exercises. If you just want to read and watch, you'll pick up the theory, but the real benefit comes in being able to apply that. You need to practice what you learn.
The embedded videos do not let you manage speed controls. This is a huge disappointment for me. I generally watch videos on x1.25 speed or sometimes 1.5 speed if the speaker talks really slowly. If I'm concentrating, I can take the info in that quickly.
The course is not accessible: there are no captions or transcripts. That means you can't watch the videos while sitting in a darkened room waiting for a child to go to sleep, or on the train unless you have headphones.
Finally, the cost. An individual license is $649. I don't actually think it's expensive: I paid about 30% more than that for a virtual facilitation course that was about the same length (although it was live). Plus, you only get access for 3 months. That might be an advantage if you need to be motivated to complete online learning!
I can see how that price tag would put your manager off when you pitch using the team's training budget for a course that doesn't directly lead to technical skills or a credential.
Recommendation: Should you get this course?
Problem solving was the top skill* that project managers were perceived to have in a study by PwC and PMI. However, only 25% of senior leaders thought the project managers in their business were problem solvers.
Project leaders need to be able to solve problems – it's part of what we do. And it's hard to build that skill. Ideally you want to improve your skills in this area without having to learn through (bad) experiences.
A lot of thought has gone into making Wicked Problem Solving the best, most practical course on the market.
That's why I think this is a worthwhile course to do. Ready to find out more? Watch the first lesson free on the WPS website and draw how to make toast!
Wicked Problem Solving
Join this project management course on solving problems with a high degree of uncertainty and complexity. You will also earn 18 PDUs.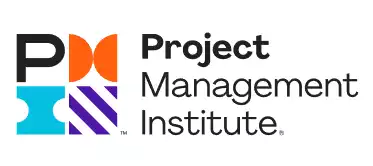 We earn a commission if you click this link and make a purchase, at no additional cost to you #ad
* PMI and PwC. 2021. PMI and PwC Global Survey on Transformation and Project Management 2021 (Narrowing the Talent Gap).
Pin for later reading