The Parent Project: Month 13 and 2
I thought I had to be organised with one baby, now I have two it is completely different. There's a lot to think about, from planning toddler meals and feeding the rest of the family to a near-military operation just to leave the house. Last night after putting Oliver down I opened a brand new box of cereal and took the seal off a new pint of milk, and got out a bowl and spoon – all things that made breakfast this morning easier as it's hard to tear open the inner wrap of shredded wheats with one hand while balancing a baby on your shoulder.
Having said that, a lot of things have slipped. I haven't cleaned the house before a group of friends descends later today. Everything seems untidy. I'm wearing the same few clothes in rotation as they are on the top of the pile, get washed and are on top of the pile again.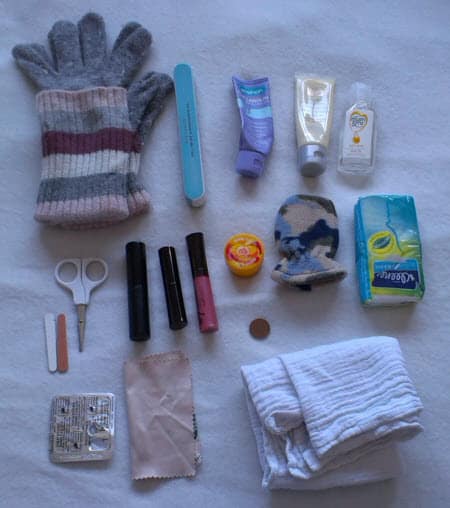 My handbag suffers the same fate: I just keep shoving things in every time we go out so I decided yesterday (as I tried to wedge in another toy) that I had to audit what was in there and cut some things back. I found:
For me:
A pair of gloves
A nail file
Lansinoh cream
Hand cream
Antibacterial hand gel
Lipstick, lip gloss and a lip balm
Tissues
Retractable powder brush (but no powder)
Paracetamol
Glasses cleaning cloth
For Jack:
2 baby nail files
Baby nail scissors
One glove (not sure where the other one is)
Various toys
For Oliver:
Plus a selection of train tickets, parking tickets, receipts, chocolate wrapper (empty, of course) and an old shopping list. And the normal stuff like phone, purse and keys. I streamlined it all and at least it isn't bulging any more.
I knew it already, but it has reiterated that sometimes 'good' just has to be 'good enough'. None of my friends will care that I didn't clean the house and that the cakes are from the supermarket as I haven't had time to make anything. That will do.
It's the same on projects. Why waste time adding quality to something when it really doesn't matter? Spend time on the stuff that has to be right, like making sure we don't run out of nappies and getting to the dentist – all those snacks in the middle of the night while feeding Oliver are starting to take their toll. On a project for me the things to get right are the definition of scope and an understanding of the benefits or value of the project. Mostly everything else is negotiable. What stuff do you let slip, either as a parent at home or as a project manager at work? Let us know in the comments!