The connected project manager
I MAY EARN A SMALL COMMISSION IF YOU BUY A PRODUCT THROUGH ONE OF THE LINKS IN THIS ARTICLE, AT NO COST TO YOU.
(This post contains affiliate links. Read my full disclosure.)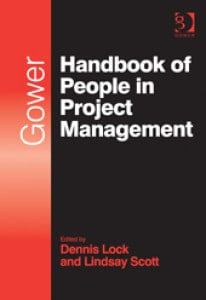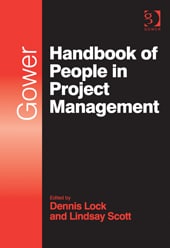 Collaboration tools have a number of benefits, and enhanced communication with stakeholders is top of the list. You can use your communications strategy to identify and map stakeholders.
Your chosen tools enable the project team to engage with stakeholders in a way that suits their preferences, and many people today have shifted the way they work to using online tools.
Web-enabled technologies make it easier for your project communications to reach a wider audience. Where the strategy is to communicate (and not collaborate) with stakeholders, for example, members of the public during a public sector or third sector project, social communications enable you to reach a wider group.
Whether you limit the readership of your project blog to your company's employees, or share short status updates with the world on your favorite social networking site, the reach of your project communications now goes far beyond an email distribution list or a printed project newsletter.
Social communication systems are also convenient, especially when working with virtual teams. Many tools are designed to be accessed on the go from multiple devices such as smart phones or tablets.
Tapping into the mobility that these products offer means that you can communicate with your team, wherever they happen to be. This can improve collaboration because it is easy to stay in touch this way, and when working practices are easy, people are more likely to adopt them.
However, the most important thing for the connected project manager to do is to ensure that there are benefits to working this way. If you cannot identify benefits to the project and to your team, then don't adopt social communications technology.
An example would be a small Agile team, all based in the same location and working closely on a software release. A collaboration tool would not provide any benefits over and above the face-to-face cooperation that the team benefits from daily.
However, if the team needed a knowledge repository, a wiki would be a good addition to their toolset. Social collaboration tools are not necessarily appropriate for all teams and all projects, so weigh up the benefits before making the decision to adopt them.
If you do decide to adopt them, having a policy for their use is an essential part of making the deployment a success.
Social communications policies
Once you have decided to embark on a social media or communication/collaboration system initiative, it is essential to set some guidelines for your team.
You may find that your company already has corporate policies around the use of social media tools and that these can be adapted for use of the solutions on projects.
If no such guidelines exist, ask your PMO for assistance in producing them, or simply draw up a brief document yourself that you and your project team can agree on. Search the internet for examples of social media policies: many companies are happy to share their policies and have posted them publicly online, so there is no need to start from scratch.
An alternative to a social communications policy is to build the relevant guidelines into existing corporate policies. Many companies have a suite of human resource policies relating to appropriate behaviour, and you could ask for these to be updated to include online behaviour as well.
Social communications policies should include:
Standards for online behaviour such as the official position on suitable language and any links to codes of conduct.
Privacy/Data security/Confidentiality guidelines to protect project and personal information.
Guidelines around the use of individual or generic logins.
Guidelines for mentioning other staff members or company business outside the project.
Details about the appropriate use of the company or project logo.
Clarity around the fact that the individual represents both the project and the company when operating on internal and external sites.
A statement around using good judgment and common sense when posting to social communication tools.
Your social communications policy should be incorporated into the project governance framework and communications plan. You will want to include the use of your social communication tools in your communication plan as well.
Monitor the adherence to your policy as you monitor other elements of your project and team performance. If you find that there are some elements that are not working, take the opportunity to amend the policy until it provides a suitable backbone for your social communications and collaboration activity on your project.
Online project management tools and collaboration systems are becoming more and more common – it's a crowded marketplace, so it pays to learn how best to use these to your advantage to stay ahead.
What ideas do you have for managing communications on your projects? Have you ever used tools like this successfully, or had to challenge anyone for breaching the policy?
This is an edited excerpt, reprinted by permission of the publishers from 'Managing Social Communications' in The Gower Handbook of People in Project Management, edited by Dennis Lock and Lindsay Scott.