The Biggest Challenge Facing Project Managers Today
(This post contains affiliate links. Read my full disclosure.)
The biggest challenge facing project management today is that project-related work and jobs are growing too quickly for our approaches to professionalism to keep up.
Let me explain what I mean. There are a lot of acronyms coming, so apologies in advance for that.
The world of work is becoming more focused on projects. I don't think it's just project professionals who would say that – business leaders are also aware of the fact that projects are a core part of any company, and project management standards and approaches are being applied to more things.
The role of the Project, Programme and Portfolio Office is growing. There are different types of roles available now to people who want to work in projects. You could be a PMO specialist, a risk professional or a project support officer. The management frameworks and organisation structures that support project-based work are in use in many companies.
However, this growth means that project management has different interpretations for different people. Project management jobs are offered with salaries of £20k to upwards of £80k. That can't possibly be the same job with the same responsibilities.
The role of industry bodies
The approach we have taken to professionalism and explaining what project management is really revolves around industry bodies. In the United States this is relatively clear, as PMI® sets the standards for what project management means. I don't say this because I'm a particular fan of the PMBOK® Guide or the PMP credential, but because in the US there isn't as much competition between industry bodies (correct me if I'm wrong – let me know in the comments below).
In the UK it is a different story. We have AXELOS, which produces and manages the PRINCE2® and MSP frameworks. These are the de facto requirements for project and programme managers over here. We also have the Association for Project Management which is affiliated to the IPMA. They have their own body of knowledge and credential scheme (which is also very good). Then we have a small but relatively active PMI Chapter, so there are people with PMP and other PMI credentials.
The qualification challenge
For employers, it's a mess. Do you want a PRINCE2® Practitioner or a PMP, or someone who has both? What does APMP mean and it is better or equivalent to a Master's degree in Project Management? If I want to recruit a PMO Manager, what should I be looking for? There is no national standard to help employers make the right decisions for their companies
For individuals, it's worse. I'm often contacted by people wanting to know which course they should do. Most employers advertise for people who are PRINCE2® certified, but that course won't teach you to do proper scheduling and it certainly doesn't reflect your experience in the field. So should you get PMP as well?
What about the new Registered Project Professional designation from APM? This is still relatively new in industry terms but the idea is that people who have RPP then adopt Chartered status and become Chartered Project Professionals when the APM is awarded its Royal Charter. That will apparently move those people into the same stratosphere as Chartered Accountants or Chartered Surveyors.
So let's say you want to go for that. Who will pay for it? Many employers will only pay membership fees to one professional body for you (or none at all). Do individuals have to pay for PMI membership and APM membership and ask their employers to send them on PRINCE2® courses every 5 years for recertification?
It's very complicated.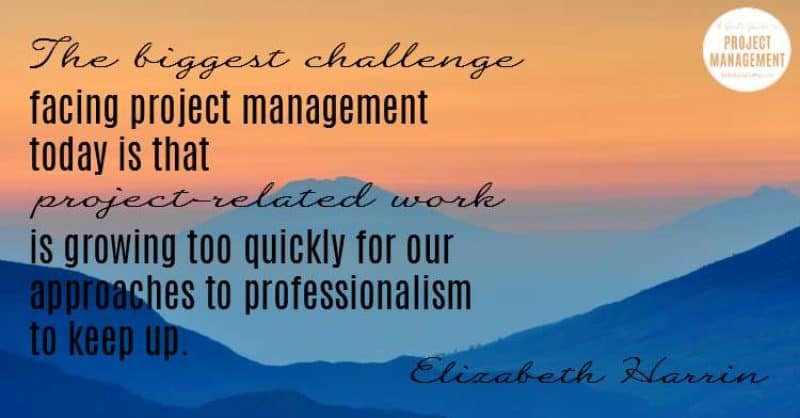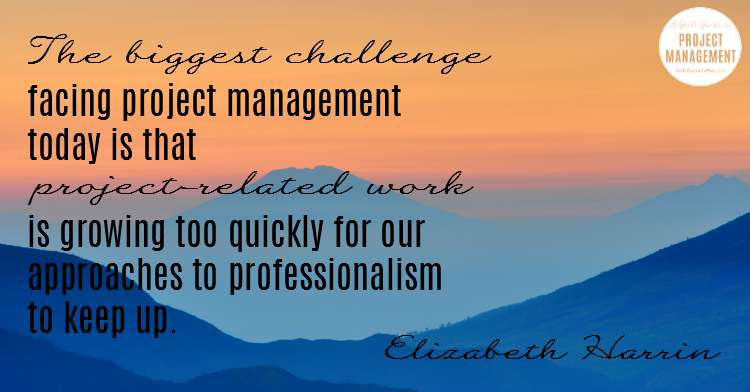 Why I don't have the answers (and neither does anyone else)
Articles like this are supposed to end with the author putting forward their suggestions for how we should tackle the challenge. The problem is that I don't have the answers. Professional bodies won't suddenly stop producing certificate-based courses. It is how they make money and how they convince employers that they are relevant to today's working environment, and in my experience the courses and credentials are very good.
I don't have an issue with the standard of project management education – I just worry that there is too much of it, which makes it hard for employers and individuals to know what the best option is for them.
I can't see that any of the professional bodies in the UK would give up marketing their services because someone else is doing a similar thing, and why would they? What I would like to see is more alignment and collaboration between them, so that it is easier to compare bodies of knowledge, standards, frameworks, certificates and credentials and whatever else is out there. More talk about how different post-nominals fill different requirements.
We need project management as a profession to hang together, not become more fragmented. The project-based workplace is here to stay, and the discipline of project management needs to catch up pretty fast so that companies see the value and know where to turn for professional advice.
This article is based on a podcast I did with Peter Taylor. You can listen to Peter's podcasts here. My comments were part of his Best of British series.