The 6 Things Every Stakeholder Wants
You think you know what your stakeholders want. Emad Aziz has a model that will make sure you do. He shared it with delegates at the PMI Global Congress EMEA in 2015 (it's still relevant today) and it will give you a huge degree of clarity when starting to work with a new group of project stakeholders or a new sponsor.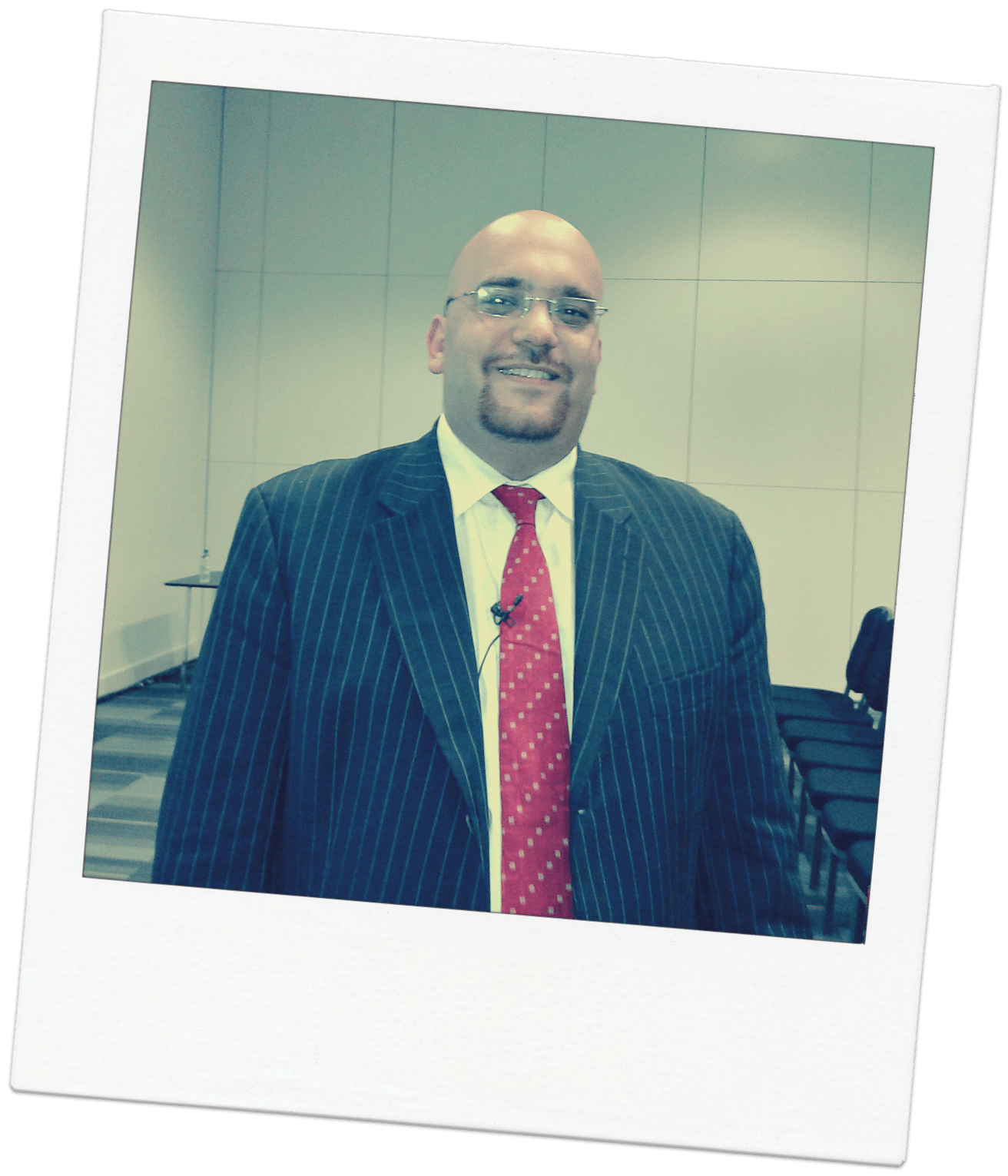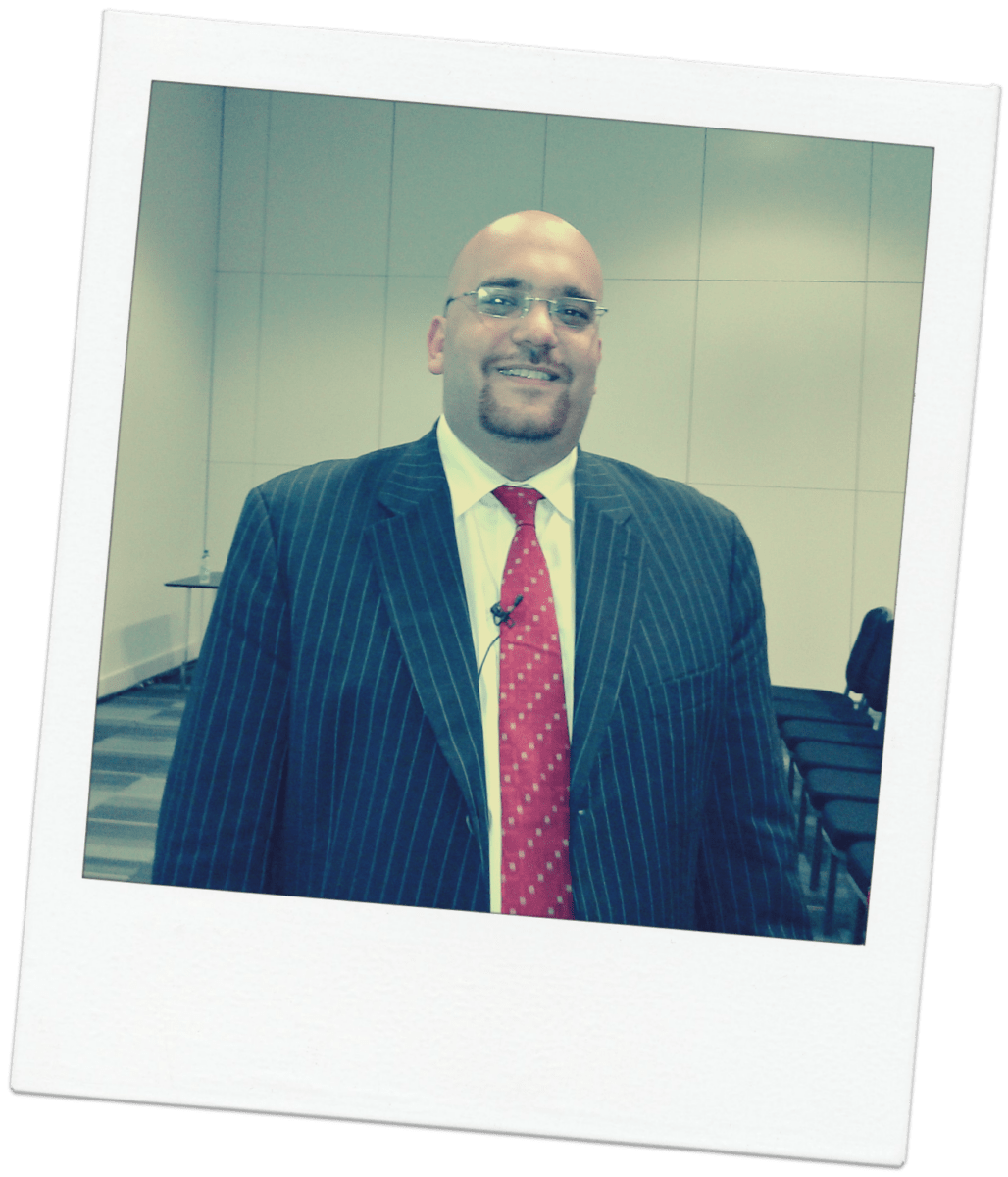 And it's easy.
Emad said in his presentation that there are 6 things that every stakeholder wants. Let's take a look at the list.
1. To know what's in it for them
Many, many people are motivated by knowing what the benefit is for them. Depending on your project this could be one (or more) of several reasons including:
An easier life through a better process
Faster turnaround times for key activities
The opportunity for a bonus or to make more money
Recognition
A boost to their career.
If you can point out what personal benefit they will be receiving then you're more likely to get them to engage with the project.
2. To know what's in it for the organization
People also like to understand the big picture. Project sponsors should get this already but stakeholders from other areas of the organization may need you to explain it.
This is the five-minute version of the business case: a quick rundown on why you are doing this project and what business problems it will solve.
3. To trust you
Stakeholders need to be assured that they can trust you. They want to feel comfortable that you won't repeat confidential information or gossip about them behind their backs. They need to feel that you have personal and professional integrity and that you'll be acting in an ethical way.
There are some practical ways to show that you are trustworthy in this article about working in a transparent way.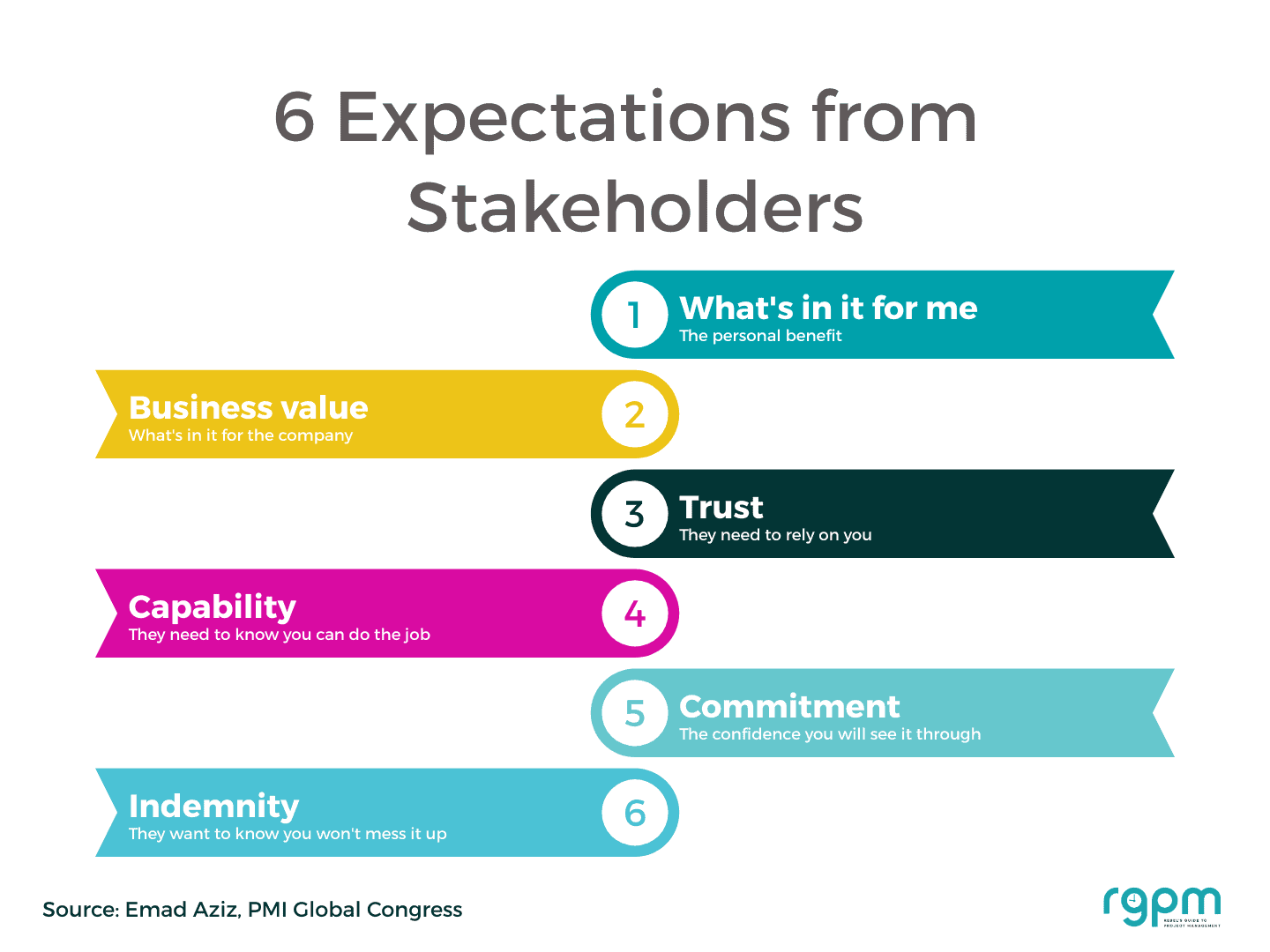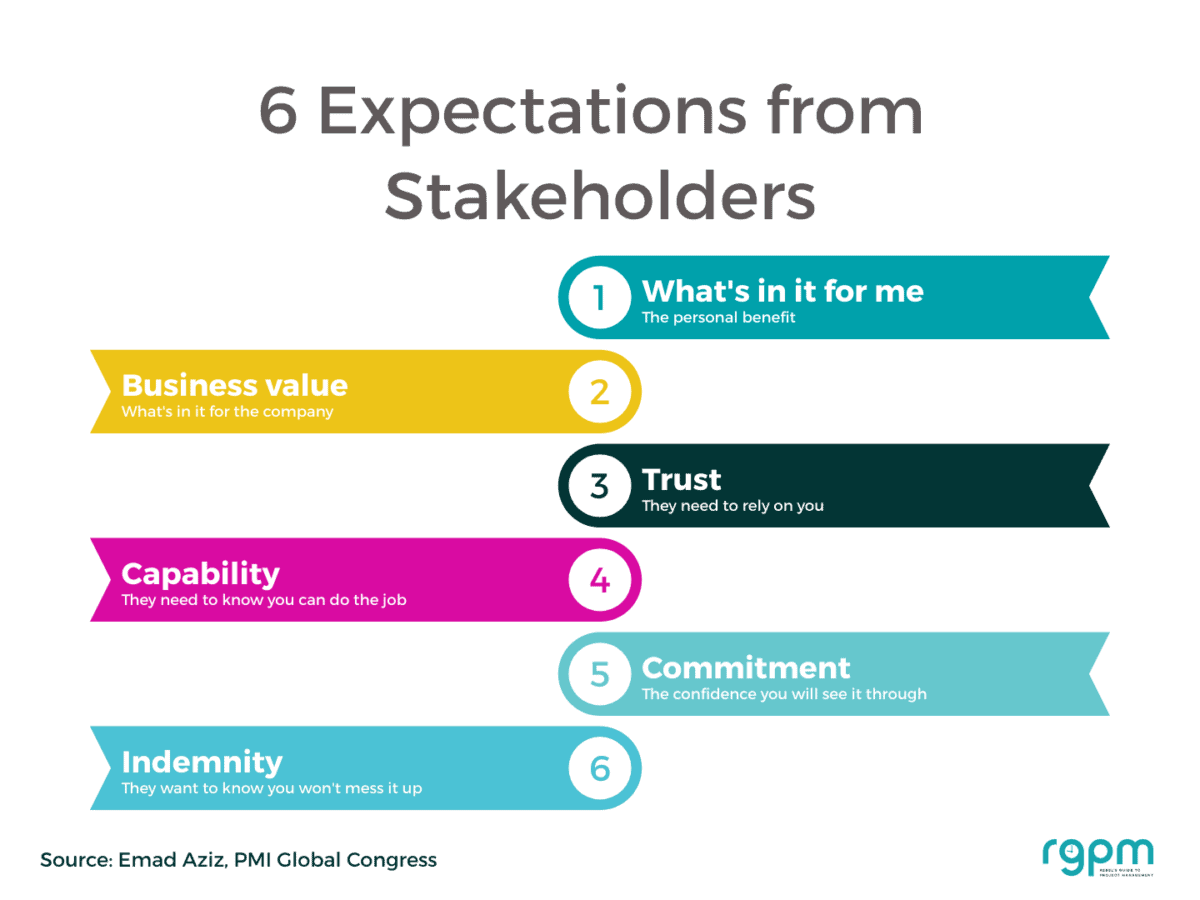 4. To see your capability
Whether you are aware of it or not, stakeholders are judging you on how capable they perceive you to be. They want assurances that you are a capable project manager: a safe pair of hands. They need to feel that you have the relevant skills required to get this project done and if you don't have the skills yourself, that you know where to source them.
"Relevant skills" means different things for each project but as a minimum you'll be wanting to demonstrate that you can:
Plan
Schedule
Report on status
Handle the budget
Manage risk
Deal with issues
Communicate
Lead the team.
The easiest way to find out if your sponsor has any worries in this area is to ask them.
5. To know you are committed
Project sponsors want a project manager who is committed to the project. They don't want to be briefing new project managers every few months. They want assurances that you are in it until the end.
Stakeholders also want to know that you are committed to the ideals of the project; the vision. You need to understand it, articulate it to others and show that you are doing that. Stakeholders want to work with a project manager who will not undermine the goals and objectives by being off-hand or indifferent to their mission.
6. To be indemnified
Finally, stakeholders want to work with project managers who won't screw it up. They want you to act to do no harm. Everyone knows that mistakes happen and sometimes you can't foresee every issue. But in general, stakeholders want assurances that you have their backs and that you aren't going to make their situation worse.
I think that's a really clear and easy guide to looking at your project from a stakeholder's perspective. When you boil down what your sponsor expects from you, this is it.
Find out what else sponsors want in this article about how to get the best from your sponsor.
This article first appeared in 2015.