Project Management in the Hundred Acre Wood
(This post contains affiliate links. Read my full disclosure.)
We've been doing 360 degree assessments at work and when I was asked to describe a colleague as a shape, color, animal or fictional character, and to explain my reasoning, I drew a blank. Matching shapes to people is not my strong point.
Some of you may know that my Master's degree is in Children's Literature. After pondering what I could reply to that 360 survey question, I suddenly realized that there are loads of great characters in children's books.
One of my all-time favorites is The House at Pooh Corner, and I saw that the Hundred Acre Wood, where Pooh has his adventures, is a microcosm of the world of project stakeholders.
And, it's Winnie-the-Pooh Day on January 18th. Did you know? We don't live that far from the Ashdown Forest and I have played pooh sticks on the 'real' pooh stick bridge. So it seemed easy enough to make the connection.
Each of the characters in A. A. Milne's stories has a role to play on the team. It got me wondering… if I was working in the Hundred Acre Wood, what characters would my project stakeholders be?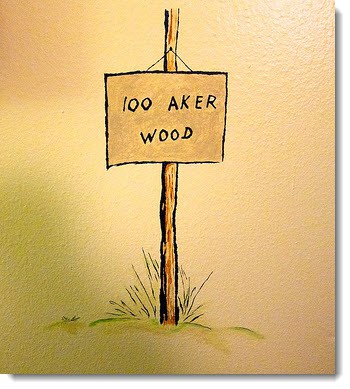 Project stakeholders in the Hundred Acre Wood
Here's what I came up. Which of these do you have on the team?
Winnie-the-Pooh: The enthusiastic team member. Not a leader, but very loyal. Needs direction.
Rabbit: The busiest member of your project team. However, you don't see very much output. Rabbits don't achieve very much but like to think themselves very important.
Eeyore: The harbinger of doom on the project team. A plodder. Will do the job but is reluctant to change. Another loyal follower, if motivated the right way.
Tigger: Creative, inspiring and enthusiastic. Brings the team up when everyone is feeling demotivated. But it is hard to rein in a Tigger and get them to focus their energy on something useful.
Owl: Often in a project sponsor role. Wise. Authoritarian but not always right. Works best with guidance and recommendations which allow them to choose the next steps.
Christopher Robin: The project manager. Calm, level-headed. Christopher Robins help people out of a fix and are always willing to muck in.
Do you recognize any of these from your own project team? Or would you describe your team members as different characters from children's books?
Which Character Are You?
Match your project management style to Winnie-the-Pooh and his friends with this short quiz.