PRINCE2 Agile Training: Logical Model Online Training Review
(This post contains affiliate links. Read my full disclosure.)
Training Company: Logical Model
Product reviewed: PRINCE2 Agile® Bundle (includes exam fee, self-paced online training, support and mock exam)
Other products offered by this training company: PRINCE2®, PMP Exam Prep, other online PM courses including How to Estimate, Recovery of Troubled Projects, Project Governance. See the whole list here.
Trainer: Simon Harris
PRINCE2® is a difficult topic to learn online. When I did my refresher course for re-certification I studied mainly online and then did a day-long crash course prior to the exam. And it was tough.
Simon Harris is on a mission to get you through the exam but also to help you be able to get through your projects in real life as well. I spoke to him during the course of reviewing his training and it's clear that he knows his stuff.
He has a dry sense of humour, and he's been trainer for years. He's also been a PRINCE2® examiner, which gives him an insight into how best to get students through the exam. Plus he's done the job – from his programmer roots he moved into project management and has worked in organisations big and small including a stint for the UN.
I don't have any hesitation in recommending Simon as a trainer as I know he can get you through the exam. And when you buy a training course, whether it's in-person or online, the trainer makes a huge difference.
What I Thought About the PRINCE2 Agile® Online Training
Content-wise, it's spot on. It covers everything. I doubt you'd even need to buy the manual if you had this course. You can download the slides and course resources too, so you can follow along on paper or make your own notes on screen if that helps you.
The course introduces you to Agile as well as the PRINCE2® concepts, so if you've never worked in an Agile environment that's fine. You'll pick it all up during the training.
It's an in-depth, comprehensive course. Start at the beginning and work through the videos in sequence (I like that they are so short, it feels manageable) and you'll never hit an abbreviation or term that you haven't already learned.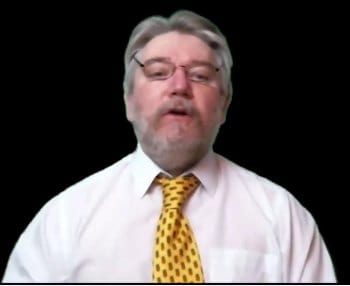 Back At Work Skill Builder
There's a theme running through the course and it's how to make what you learn usable at work. Partly that's done through the case study. Labelled a 'back at work skill builder' you can put your new learning into practice by working through the case study about cheese farmers.
It's more interesting than it sounds, I promise.
The quizzes are another way of making sure that you are following along and understanding the key concepts. They are also a good way to practice for the inevitable exam.
Challenges with the Course
To get the best out of the course you have to learn how it works. For me, it wasn't as easy as clicking through and it feeling natural to navigate. There is a short video on how to work through the content and you definitely need to watch that.
Simon is constrained by the way the course source material is laid out – AXELOS are particular about how the subject is trained. But calling a module 'Ss33 s222 LML' just didn't feel natural to me, even if it makes sense in the context of the navigation overall. I found I couldn't skip about or I got lost in the abbreviations very quickly.
I was using so much brain power learning about PRINCE2 Agile® that I didn't have spare capacity to work out how to interpret the module titles. I believe they relate to the manual, so if you have that alongside you (I didn't) perhaps it will make more sense.
Still, this is not a big issue overall.
Other thoughts:
Some of the slides are too busy. I think they are mandated as part of the formal training materials, which is a shame. Luckily they are on screen for some time and Simon's head floats in the corner, so at least you have the opportunity to read the detail presented with enough time.
There are some typos.
You need a fair amount of motivation to make it through the course as when you open it up it feels long and a bit overwhelming.
It sometimes feels as if Simon is reading the script. I get that it's too important a subject to miss anything, but it the delivery in places is a bit stilted. Having spoken to Simon in real life I know he doesn't speak like that most of the time!
Summary
I love that your exam fees are included. I love that Simon is available to you for help at virtually any time (through the discussion forums and course platform).
It's cost-effective and if you can't take the time to do this course in the classroom, it's a self-paced option that will get you results. But it's going to be hard. You have to be a seriously dedicated student to get through this. In many respects I think that turning up to a classroom course and having someone shove PRINCE2 Agile® down your throat for a week is actually going to be easier (although less helpful in the long run if your aim is to do some practical with your new-found knowledge).
However, if you put the work in, what you'll get at the end is a deep understanding of PRINCE2 Agile® and the ability to use it at work. Passing the exam is only the beginning, and it really feels as if Simon knows that and wants to take you beyond the textbook to ensure you get usable value out of the online training.
See more about the course here.
I'm an affiliate for Logical Model, which means that if you buy anything as a result of clicking on one of the links here, I may get a small commission. This does not make your purchase more expensive. I only recommend products I have used and can vouch for, and I was not paid for this review, which represents my honest opinions of the course.