Online Training: OnlinePMCourses Review
This blog is reader-supported. When you purchase something through an affiliate link on this site, I may earn some coffee money. Thanks! Learn more.
Read our review guidelines.
This article contains affiliate links. Having looked at Mike's training in-depth I'm happy to recommend it to you.
OnlinePMCourses.com: Project Management Training Online
Name: OnlinePMCourses.com
Courses: There are 4 core programs to suit your level of experience and your need to learn more. The Project Manager's Skills Mastery Program is the mid-level product at $197.
Access: All the courses are totally online and self-paced.
Trainer: Mike Clayton
Making it Easier to Access Expert Training
Expert trainer Mike Clayton (author of a multitude of project management books and a couple of guest blog articles here at GirlsGuideToPM) is the trainer behind OnlinePMCourses. When I spoke to Mike about his course he told me that the idea was to take the workshops and training that he delivers in person and make them available to a wider audience.
I think this is a common trend in project management training: we want great quality tutors but we can't individually afford to have someone like Mike come and give us one-on-one coaching. An online training system is the next best thing.
Personalised Feedback from Your Tutor
The unique thing about the training from OnlinePMCourses is that you can interact with your trainer. This isn't a study-in-isolation type programme, although of course you can do that if it suits your learning style. Mike is committed to giving you the support you need to make the course a success, so he has included a comments section in every module of the course. Ask your question and he'll get back to you.
I should point out that at the moment it is just Mike – there's no team of 24/7 virtual assistants masquerading as people who know about project management so if he's on holiday you won't get an instant answer. When I tested this process out and asked a question I got an answer back in a couple of hours. I might have been lucky, but I think it shows that he is really invested in the students that are taking his courses.
4 Training Courses
OnlinePMCourses is a training school: there are (currently) 4 products that you can choose from. These are:
The Project Manager's Secret Success Formula. A 10-week email course, with downloads and exercises. This would be appropriate if you haven't had any project management experience before. I wouldn't choose this if you have worked in a project environment before. If you are trying to decide if project management is a good career choice then it's definitely a low cost introduction to what the role involves.
The Project Manager's Fast Start Program. This is equivalent to a day's live training and includes over 25 videos. It's an entry-level product to help you get started managing projects quickly. Good for people who aren't doing a project management role full-time but who need to know how to manage a project. The big advantage of this one is that it includes over 10 templates to kick start your project with very little effort. Mike has made it really easy to get started.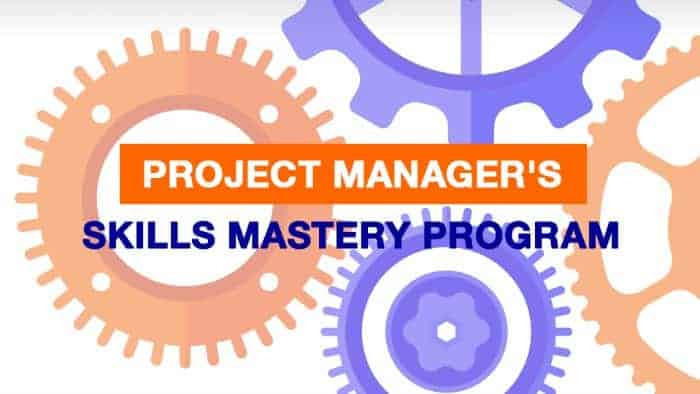 The Project Manager's Skills Mastery Program. This is 6 hours of content, over 50 videos, and over 30 templates. It's advertised as offering 7 PMI PDUs but it's aimed at people who are serious at managing their first significant project so they are unlikely to be PMP®s at this point. If you want to align it to the PMI certification structure, in my opinion this looks like the best complementary course to take in parallel with your CAPM® studies. To be clear, this is not a PMI exam prep course, it's a rounded skills-based course which will help you manage a project.
The Project Manager's Immersion Program. This is the full package and it's equivalent to 4 days of training in a classroom environment. There is a lot of content here: it took me a long time to go through everything. It includes over 50 templates; it's a really complete offering that goes in-depth into all the major project management areas.
Course Benefits…
Aside from the access to Mike through the comment feature, another big benefit is the ability to download podcast versions of the content. In fact there are a lot of elements that you can download which means you can study on the go.
The videos are very short and the content is structured in a logical way that enables you to dip into whatever you need advice on at the time (that goes for all the courses that have video).
I like how the content builds, and there are decent upgrade paths too, so if you want to take a more in depth course you aren't financially worse off than if you had just chosen that one first.
Watch Mike Clayton talk about setting goals and objectives in this sample video from the course (I forget which course this comes from now, but it gives you an idea of the material).

…And Course Drawbacks
Online training isn't the same as classroom training. It's hard to equate watching videos and reading online articles to having that classroom experience. However, I realise that not everyone can afford to take 4 days out of the office to brush up their skills. Online training gives you the opportunity to do that without having to take time away from your day job.
The downside of breaking the content into bite-sized chunks is that it feels you are forever clicking the 'Complete and Continue' button to move to the next "lecture". You are also going to have to set up your own filing system for the downloads because there are a lot of additional (useful) materials to read and use, like the templates. It's not practical to have to log back into the website every time you need project definition document template.
Having said that, these are small niggles. Overall, the content is comprehensive and delivered with Mike's trademark straight talking that will have you getting to grips with your projects in no time.