Managing Multiple Projects: The Book
This blog is reader-supported. When you purchase something through an affiliate link on this site, I may earn some coffee money. Thanks! Learn more.
I've been waiting to share this with you… and today's the day!
I wrote a new book!
It's called Managing Multiple Projects: How Project Managers Can Balance Priorities, Manage Expectations and Increase Productivity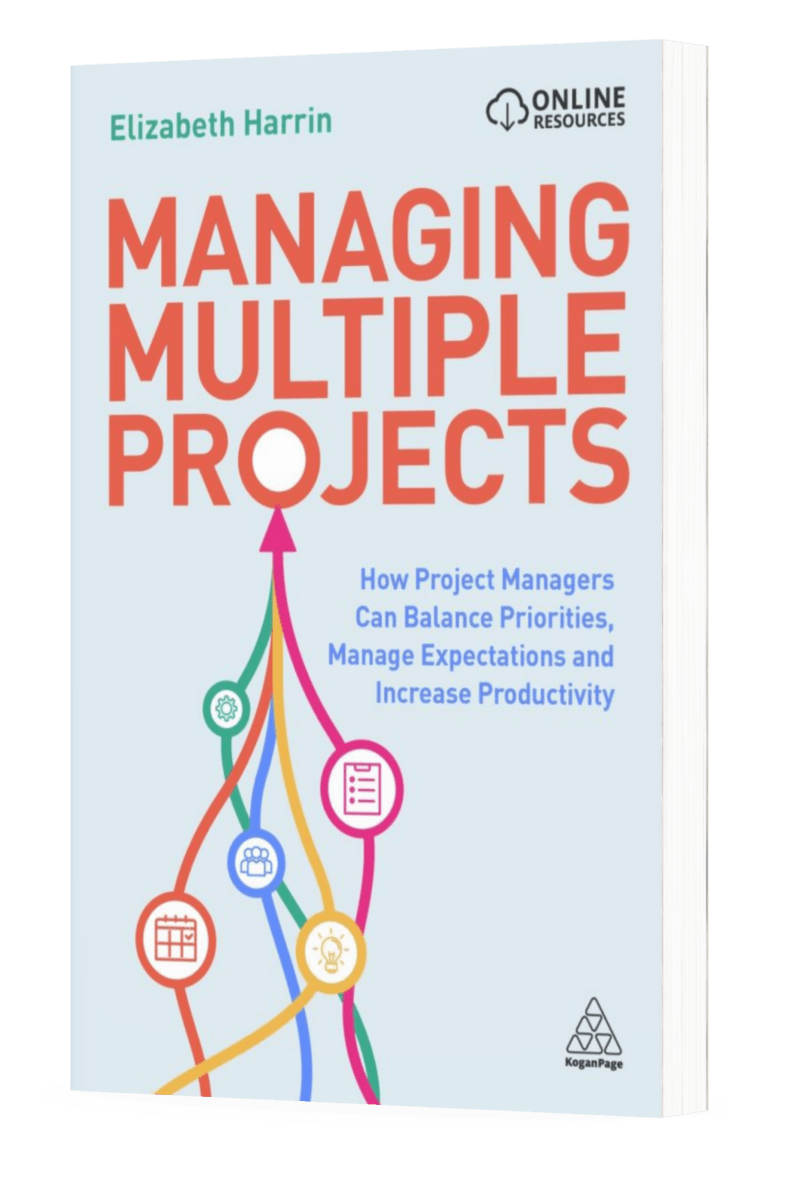 And it's not just any book.
I wanted to write a book to help busy project managers – like you – juggle their work and still leave the office on time.
I know what it is like not to have the time or headspace to think about how to do things better, even when you're frustrated because there must be a better way.
Do you feel the same way? Then I'm confident this book will earn its place on your shelf.
It might even be the best thing I've written – but I'm biased ?
Don't just take it from me! Here are some comments from people who got an early peek at the manuscript:
"If you are working on two or more projects and want to both be more successful and reduce stress, this is the book for you. In this increasingly projectized world of portfolios, programs, multiple projects, tasks, contracts and virtual teams, in an ever more complex and uncertain environment, the challenges and stressors facing project professionals can be daunting. Elizabeth has taken on these challenges with knowledgeable, practical and very readable advice. She's one of the most creative project management experts that I know of."

David L. Pells, HonFAPM, PMI Fellow Editor, PM World Journal
"In a world where everyone is increasingly expected to juggle multiple tasks, priorities and projects, this book is an important and much needed resource. Combining useful insights from effective managers with meaningful reflection, it offers a practical and tailorable coaching manual designed to guide and support managers throughout their multi-project career."

Professor Darren Dalcher, Director, National Centre for Project Management, Lancaster University Management School
Get Your Copy
Managing Multiple Projects: How Project Managers Can Balance Priorities, Manage Expectations and Increase Productivity is a book that offers a comprehensive framework for juggling your workload and still leaving the office on time.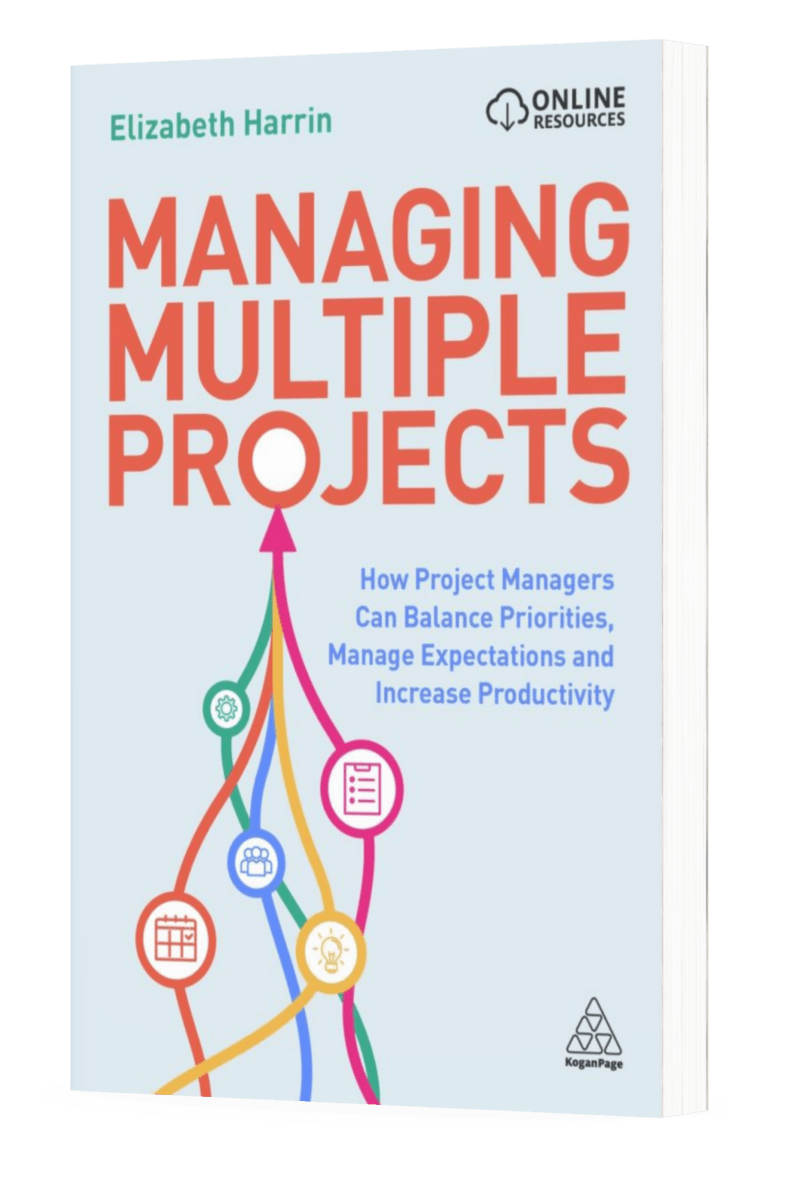 Your 5-step framework
Managing Multiple Projects gives you the 5-step framework for juggling all your work and still leaving the office on time.
You'll learn how to:
Understand your individual workload
Combine project schedules
Engage stakeholders across multiple projects
Manage your time effectively (and that of others)
Influence the project environment for success.
It's filled with proven practices and tips from project managers who have learned how to get on top of their workload.
I am personally a bit wary about things that are marketed as "5-steps to XYZ" because can it really be that simple?
The truth is… it's not. Managing multiple projects is hard. There are so many moving parts, and what works for one project leader isn't going to work in another company. So I don't promise easy answers.
But I can promise that you can take the broad framework, apply it, tailor it, use the concepts and it will help you develop the skills, techniques and processes required to keep all your work moving forward (even those projects at the bottom of your To Do list).
If that sounds like a learning opportunity too good to miss, you can pre-order your copy here.
Pre-launch bonuses!
If you pre-order a copy before 3 May 2022, and send me your receipt (crop out the details you don't want me to see – it's only for proof of purchase), then I'll send you:
An invite to a private Q&A with me
Conversation prompts for workload discussions (perfect for helping you say 'no' nicely to more work!)
A 45% discount off my Managing Multiple Projects training course (value: $61)
(Do you need the book for your team? Pre-order 10 copies and I'll host a private group mentoring session just for your department/group where you can ask me anything!)
Make 2022 the year that you change the way you think about your workload by focusing on the elements that make the most difference.
The framework is here. All you have to do is start using it.
Pin for later reading: