ISO 21500: Angel Berniz explains the impact on project managers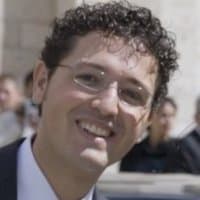 Angel Berniz, Director of ProjectManagers.org, spoke at Nordic Project Zone. He's talking about ISO 21500, the new project management standard. I caught up with him to find out why this new standard is important and how it will impact project managers.
Angel, tell me why the new ISO 21500 standard is important for project management?
The ISO 21500 is the recognition of a profession that has been developed within the last four decades. It concentrates, into nearly 40 pages, all the knowledge that can be accepted as standard on project management.
It is been accurately developed by the international community with volunteers from more than 40 countries, with no commercial intention. ISO 21500 is the umbrella over all the rest of the project management bodies of knowledge and methods. It is important because in a globalized world, where anyone can be asked to lead a project in any location, one needs to apply the worldwide accepted International Standard project management framework.
Did you find anything surprising in the standard?
Yes, there were some new points. The most important one was the incorporation of Stakeholder Management. Later, PMI's A Guide To The Project Management Body of Knowledge (PMBOK®) – 5th edition added this as well. At ProjectManagers.org, we celebrated this renewed focus towards people, because this is a value we also share (we are not a project management community; we are a project managers community).
Where do you see individual standards like PMBOK® going now? Do you think they will all be brought in line?
Project management is evolving to become more Agile. PMI has done it, with a new Agile Certification scheme. The problem is that now PMI has two worlds: the waterfall PMBOK® framework and the Agile Methodologies. Of course, PMI was influential in the ISO 21500 implementation and they coordinated the dates between the ISO 21500 implementation and the PMBOK® 5th edition. I am sure they will always be brought in line.
How will it impact project managers?
I think there are still companies nowadays that don't apply formal project management. They only manage initiatives and execute various tasks. Others only apply project management for big projects, but not for projects of a month's duration. Others apply some kind of project management methodologies, but they are not international standards and depending on the country where they need to deliver their project they could be asked to manage their project using other frameworks. No matter what approach a company uses, the new ISO 21500 will be the solution.
I strongly believe that ISO 21500 will forever change project management. It can be applied very easily by any kind of business (from small to big companies).
There is something amazing about this new ISO 21500. It defines the Processes, Inputs and Outputs but not the Tools and Techniques. And this is just where Agile fits in. We can use Agile ISO 21500, without needing to choose between waterfall and agile anymore. So, using this approach, ISO 21500 can have wider applications than PMBOK®. Of course, if one wants to apply only a traditional waterfall approach, ISO 21500 can be complemented with some of PMBOK® Tools and Techniques. But the real power will be adding Agile to ISO 21500.
If a project manager wants to adopt the new standard, how easy will this be?
Adopting ISO 21500 is very easy, in fact the guidelines are about 40 pages. So there are no excuses for not reading and trying to apply it. Beginners will find it an easy way to implement project management. PMI practitioners will find the outline reference necessary for guiding their projects.
OK, so what's your advice for putting it into practice?
My advice for applying it is to look at your project stages and the required project management deliverables that are required in each phase. That is, don't blind yourself by having as reference the subject groups (PMBOK's knowledge areas), but focus on progressing your project in its lifecycle and be aware that in each of the steps (processes along the workflow) you have all the required outputs from the subject group.
I expect this has been a hot topic for the ProjectManagers.org community. Can you tell us more about it?
ProjectManagers.org was set up to fill the need of having a community of trusted and reputed professionals sharing their knowledge with the project management community. The concept is a PLC (Professional Learning Community). The difference with other organizations is that ProjectManagers.org is only about people. This is not a company nor a business and I set it up because I saw that other organizations are always focused around local chapter interactions. My purpose was to share and interact globally. We collaborate on a voluntary basis to develop the project manager's profession with a method of direct knowledge transmission from professionals to professionals.
Who can get involved?
Everyone is invited to participate and collaborate in the community. We write about everyday project management situations, lessons learned, tips, advice, concepts, frameworks and best practices, software tools, etc. Our readers are worldwide, but there is a high concentration in the United States. And I must say that I am meeting very interesting people and it's an amazing experience that opens your mind. I hope to see you soon.
Thanks, Angel!