Introducing: Mastering Multiple Projects
Last week's webinar was awesome! I truly appreciate every question, comment and social media shout out.
I knew this would be a popular topic – but this really blew me away! (As you can see by the ridiculous smile on my face when I look at the chat and see all of your comments!)
I think quite a few lightbulbs went off!
And…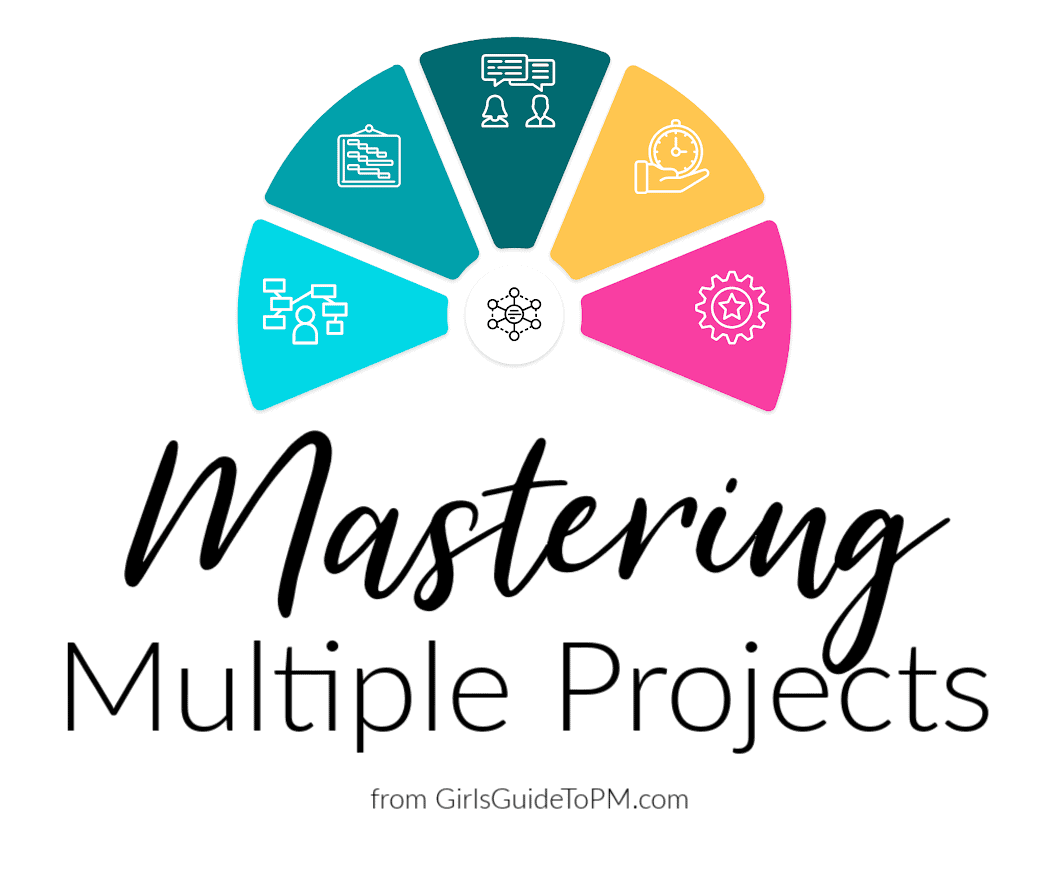 I'm excited to be opening up registration for my new course: Mastering Multiple Projects.
You can see all the details and enroll now here.
I put this course together because after struggling with juggling all the things, I realized there were things I could be doing to keep all my projects moving forward and still leave the office on time.
As I've been mentoring other projects managers, and hearing from readers, I saw how many people struggle with managing projects simultaneously and I want to help you change that!
This course is for you if:
You want to learn practical ways to juggle more than one project
You like being able to ask questions and get feedback in a like-minded community
You're looking for some accountability, or to make time for your professional development
You're not a total beginner project manager – the course doesn't cover 'how to manage a project'. I assume you already know that and what you need is the EXTRA layer of strategies, tools and techniques for having more than one project on the go at the same time.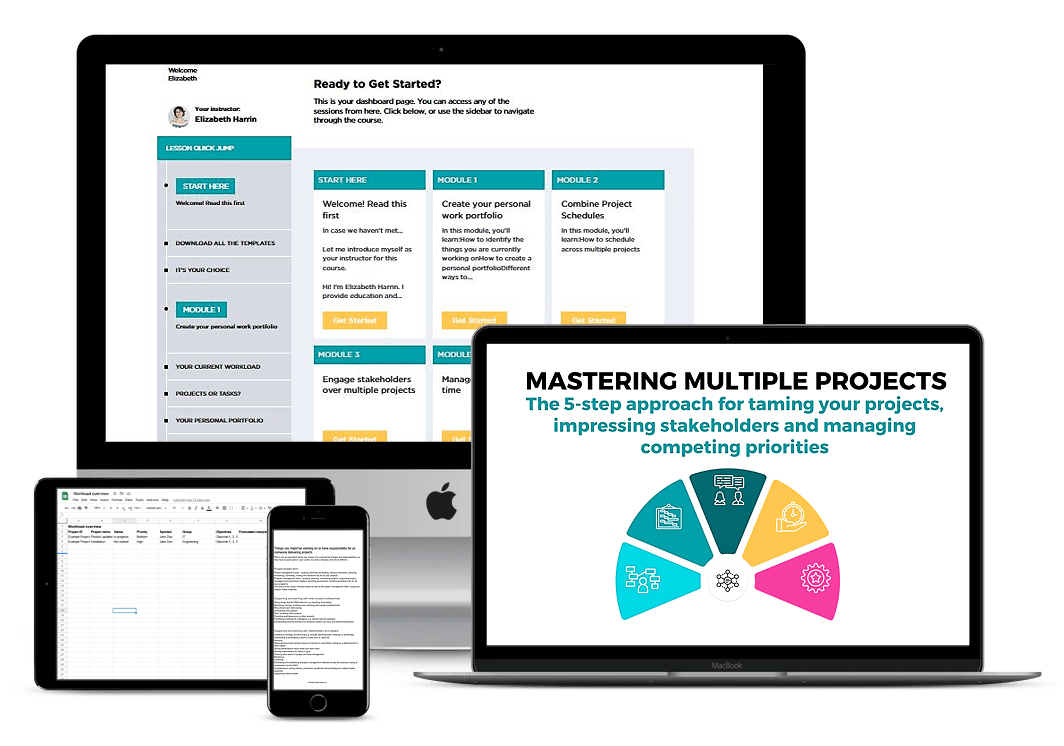 Here's what you'll do in the course:
You'll learn skills to manage your own time and group your work to be more efficient
You'll learn how to juggle your project schedules to see a combined big picture
You'll have the tools to prioritize stakeholders and manage their time more efficiently if they contribute to more than one of your projects
You'll learn how to influence your environment and create the context for success by tailoring processes and templates to suit a multi-project environment.
There two options for the course: a fully-online, self-study version and a VIP option which combines the on-demand video and with 5 group coaching calls and personal support via email and Voxer so you've always got a place to go for your questions.
The live calls start on 15 February 2021, so if you are interested, sign up soon!
I hope to see you inside the course!