Inspiring Women in Project Management: Lorraine Chapman
I'm interviewing 10 amazing women in project management this year, as part of my personal celebrations around blogging on project management for 10 years.
Today the spotlight is on Lorraine Chapman, who started her career in construction project management when there weren't that many women in similar roles. From a secretarial background in a local council, she moved through the ranks to head the projects and planning department at Doha International Airport. We talked about her career journey and what life is like for her managing projects today.
Lorraine, how did you get into project management?
By sheer luck really. I was on a contract assignment as a PA (secretarial background) to the Chief Finance Director at a Local Council; they announced that two or three floors were to be refurbished. I put my hand up to say that I could do that job, and so was tasked with the "couple" of floors.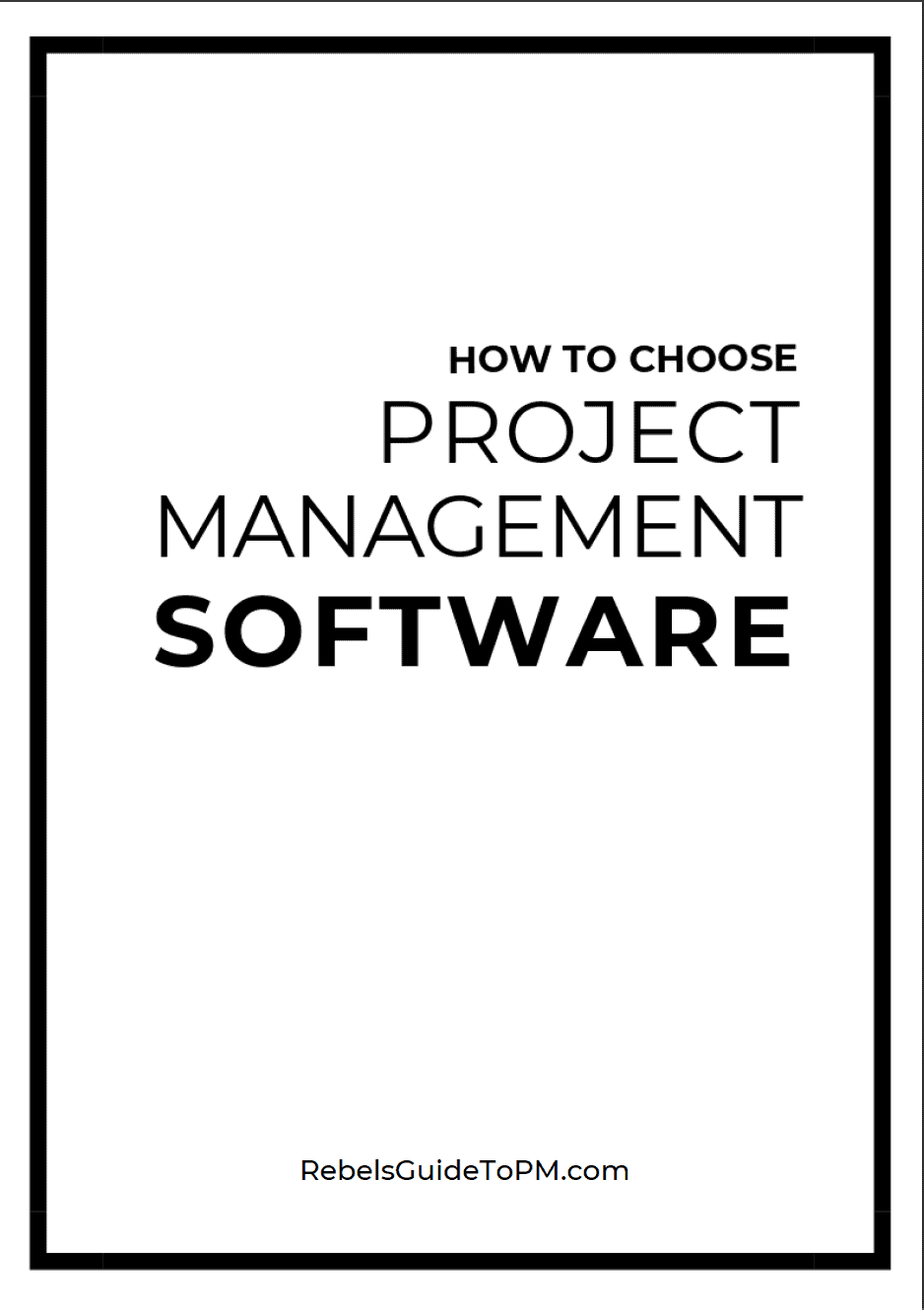 Looking for the software tool that will best support your team?
I've got a free guide on how to choose project management software, based on my book, Collaboration Tools for Project Managers. You can download the freebie here and it will help you decide your requirements.

If you already know what you want your new software to do, but you haven't found a product that fits yet, I recommend Crozdesk. It's a free software selection service where a human matches your needs to a shortlist of products and it massively speeds up the time it takes to find the right project management software for you.
I'm an affiliate for Crozdesk, which means I'll earn a small commission if you use their services.

The couple of floors turned into the North Block of County Hall, which concluded with the rest of the County Hall – which was 72 floors in total. We then had to condense the outer laying areas into offices within the local town. In essence, we moved, relocated and refurbished offices areas for 2,800 people.
Wow, that's some initiation into managing projects! What do you like best about being a project manager?
Taking something from nothing (or bad conditions and old) and making this into something with the wow factor. I like giving something from people's "wants, needs and wish list" and letting the end users give information, the communication and design points.
I enjoy the challenges, and the health and safety procedures to ensure the safe working procedures. Setting up a programme and working through the how and when, taking various trades and utilising them to get the best results is good. I enjoy working with teams to get the best out of everybody to deliver a great result.
What have you seen change in construction project management since you started?
There weren't a lot of project managers in the industry in 2000 – this made the job a challenge in itself. There was a lot of opposition, and males that thought they could do a better job.
With this in mind, I made a point of going on a mission to win them around, and gain their respect, spending a lot of time learning on the job, asking a lot of questions and reading as much information as I possibly could.
There is now more respect, more information and it's more accepted that women work well in a project management role (let's face it, if you want the job done right the first time – get a female to do it !!).
With more readily available information on the internet, more ladies earning engineering degrees, it has become a lot easier to be accepted into the construction industry.
Is that always the case?
There are still times when we can't step over the line of being a female in a male dominated field. However, that is changing as time goes on, and it is not as prevalent as it was even two or three years ago, as opposed to 15 years ago.
Gaining trust and respect are the biggest things that are necessary along with having the ability to almost be like a chameleon and change characters where and when required.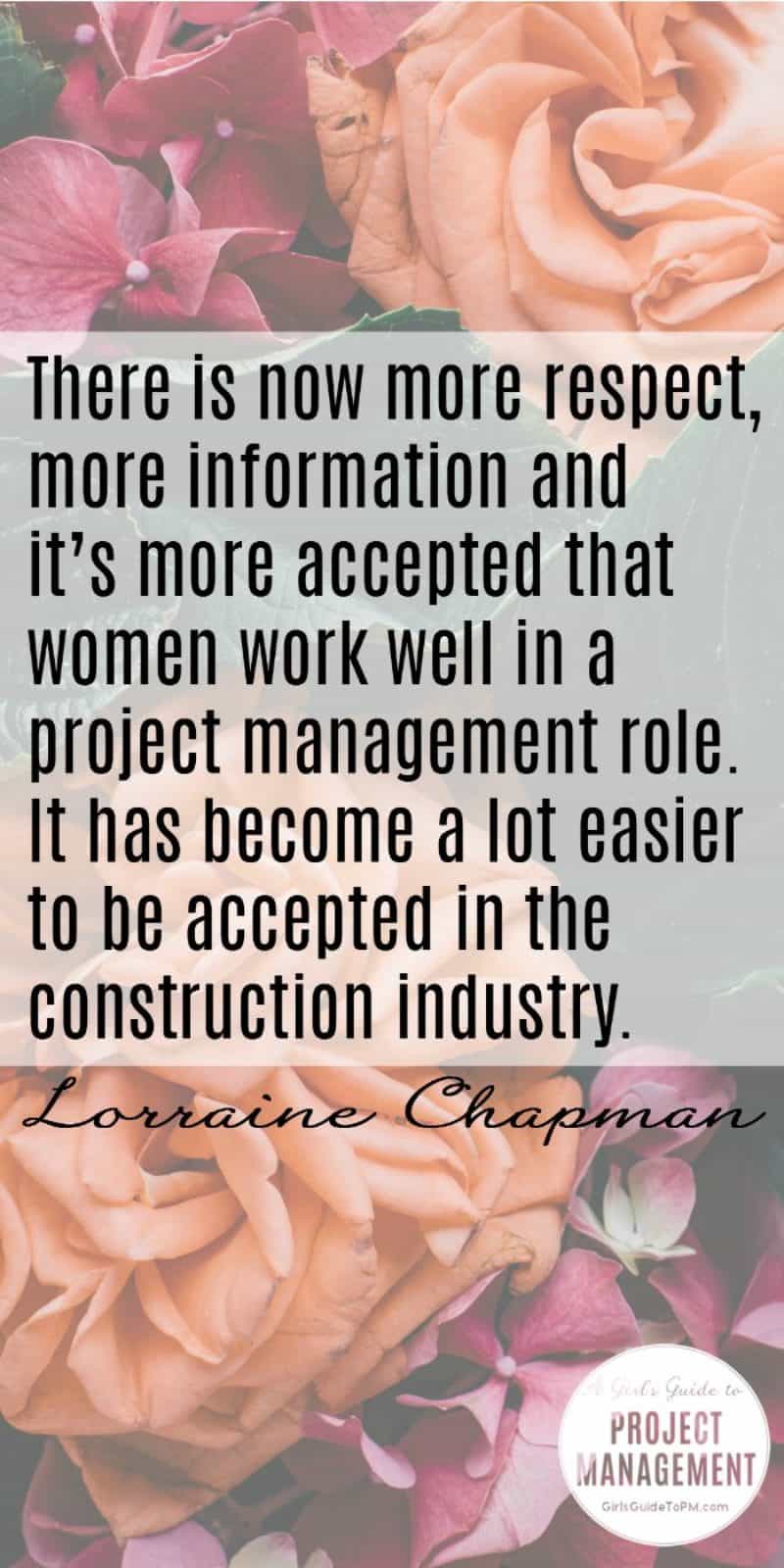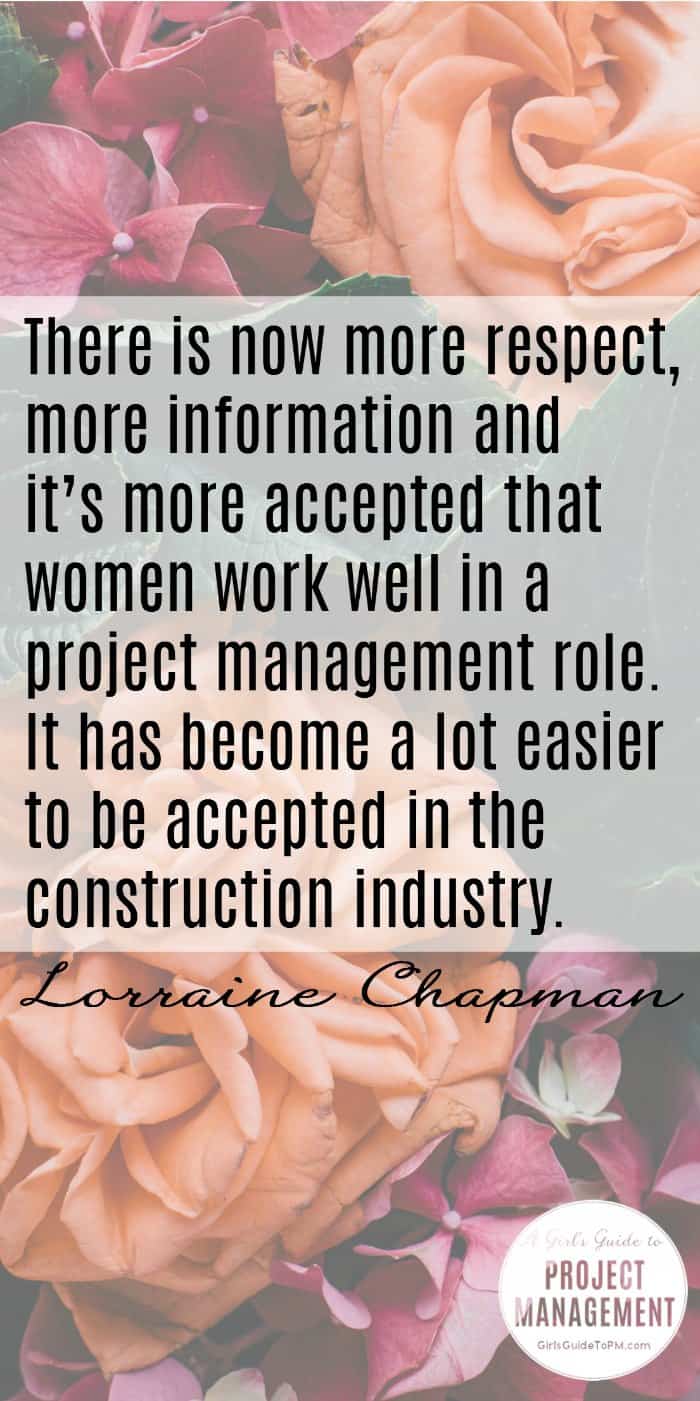 What's the biggest challenge you're facing at the moment?
The challenges and the involvement are part of the charm of the job, taking something from nothing and giving it back all new and ready for occupation.
My biggest challenge at present is learning to deal with multiple stakeholders and that in some industries (the UK's National Health Service for example), decisions and taking ownership can be very frustrating and time consuming.
This is not specific to my role; it is part and parcel of the job specifics. Having spoken to other project managers, both male and female, it is something that we all encounter from time to time and project to project, depending on the backing that we receive from the stakeholders.
Each project has its own challenges; these are things that a very good project manager learns to deal with in each and every case and takes the lessons learned into the arena of project management on other projects.
What do you wish you had known when you started out?
The knowledge base to run a project is probably the one wish to make. When first starting in the projects area, I had no knowledge of how a project ran, so by taking a step back, looking at the logistics of how I thought it should have to be conducted – from there, I took each lesson learned and refined this to the next project.
After six months, I went and took a PRINCE2® course to help with the methodologies of project management; I would and should have done this at the start of becoming a project manager. However, the "on the job training", and the lessons learned has earned me the respect and trust as I have moved on from different industries and up the career ladder.
You've worked on a lot of big projects. Any favourites?
They all have special places for different reasons really. Some because of the people that I worked with. Another because of the type of work , for example, a new building, with a Cat A fit out and the amount of money that was within the budget gave me an open book to create some great concepts.
I remember other projects because of the sheer volume of the work involved, the tight programme deadlines – and being able to bring in a project earlier than the clients had requested.
One particular project at the old airport in Doha saw the workshop team (which came under my jurisdiction) produce a top quality product so well, that the client thought it had been manufactured by an Italian furniture company! That was a joyous moment for the team and myself.
Would you recommend project management as a career choice for other women?
If anyone is looking for a great career, and wants to climb that ladder, this is certainly worth looking into.
There are times where I have spoken to small groups of people regarding my work and what I do, and it's always with passion, embracing the learning, passing on what I have learned, enjoying the challenges and communicating with a large range of people – from the toolbox talks to the boardroom level to discuss projects and programmes.
Would I recommend this as a job? Most definitely, it is a challenging, demanding, satisfying and very rewarding career; I am only sorry that I didn't get into the industry sooner.
Thanks, Lorraine!
Update 2017: Lorraine got married! She's now Lorraine Tripp. Congratulations, Lorraine.