Is Hybrid Really a Popular Project Approach?
What is hybrid project management?
Hybrid project management is a trending topic at the moment. It refers to the tailoring of the project management approach in use to deliver work. Instead of rigidly adhering to a waterfall (predictive) or Agile (iterative) method, project teams pick and choose elements from the range of approaches to choose a way of working that suits them.
For example, in my old company, we ran some projects within the framework of a predictive approach at program level, but within that, certain teams would deliver their work in sprints.
It worked really well, and I think this is a formula that suits teams who have different working styles and needs. Iterations are perfect for developing solutions like a website, and the structure of an over-arching program framework provided the governance and schedule expectations that executives wanted to see.
Hybrid approaches – in my view – will only grow with time, as teams get better at tailoring their ways of working to adapt what is effective and ditch what slows them down.
Having said that, I think organizations have always taken a tailored approach, but the part that was missing in the formal project management guidance was often the permission to deviate. PRINCE2® and the PMBOK® Guide are now very clear on the need to tailor and adapt ways of working to suit the project and the situation (and, of course, agile methods have always involved continuous learning and improvement), so today there is a greater acceptance that you can still do things 'formally' and yet be flexible.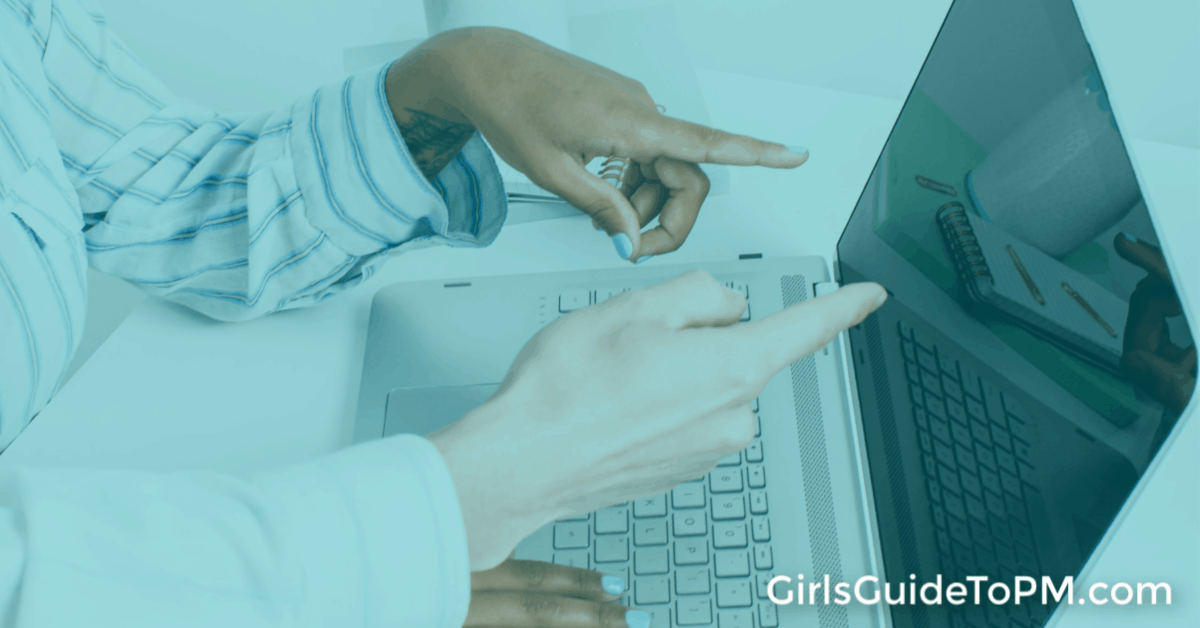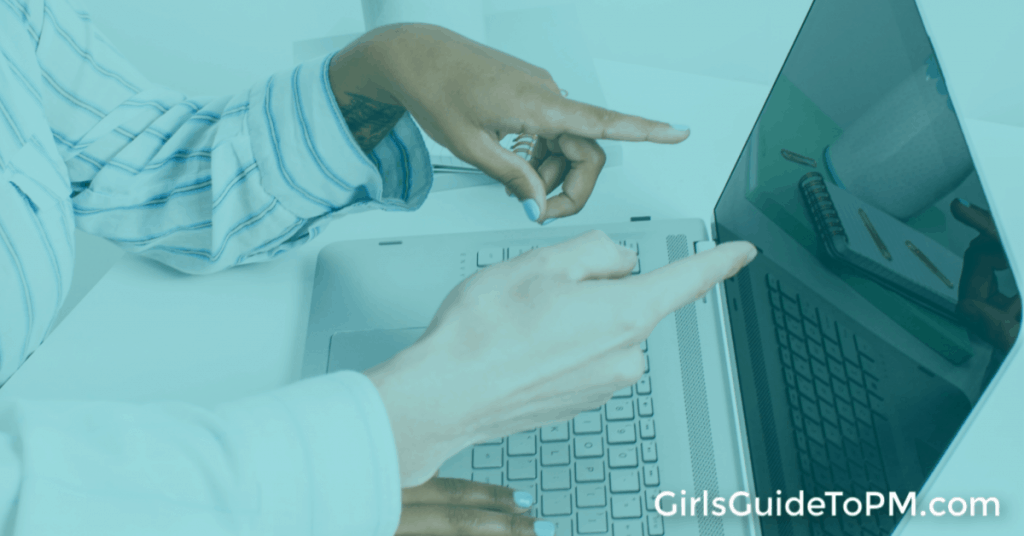 Given the trends towards a greater willingness to tailor and guidance about how to do it from the methods and institutions we know, shouldn't we expect lots of projects to now be using hybrid approaches?
It feels like we should. However, hybrid might be popular to talk about, but it's not being used, according to recent data from PMI®.
The Pulse of the Profession (2021) report has been published alongside public access to Tableau so you can interrogate the data, and it's interesting to see how respondents replied when asked about the percentage of projects that they managed and completed using waterfall, agile or hybrid methods.
Waterfall tops the list, with 52% of respondents globally reporting that they used that approach. A quarter of all projects globally were managed with agile methods (slightly less than that in Europe, where we seem to be more inclined to stick with waterfall). Finally, only 21% of projects globally were reported as using hybrid methods.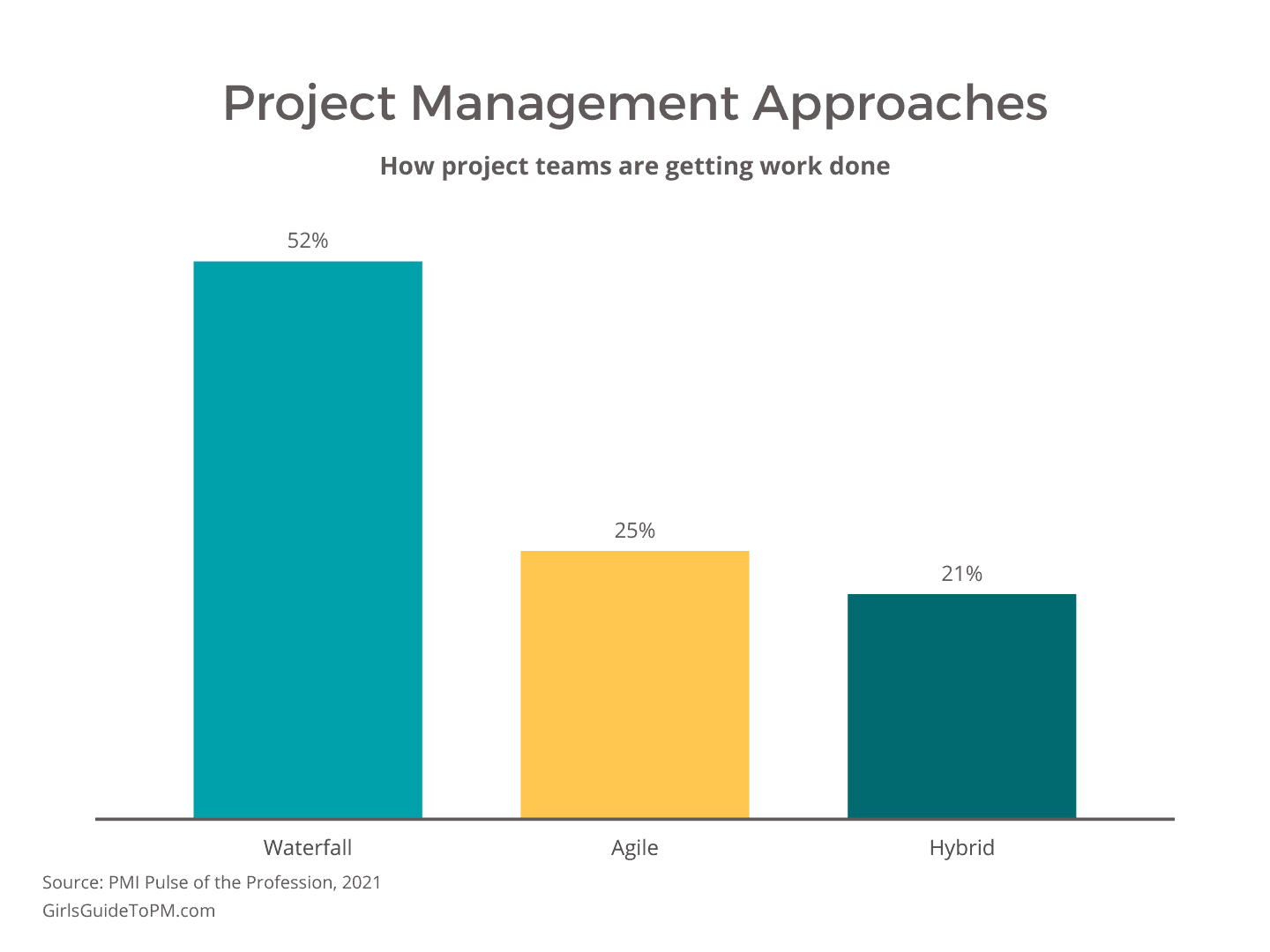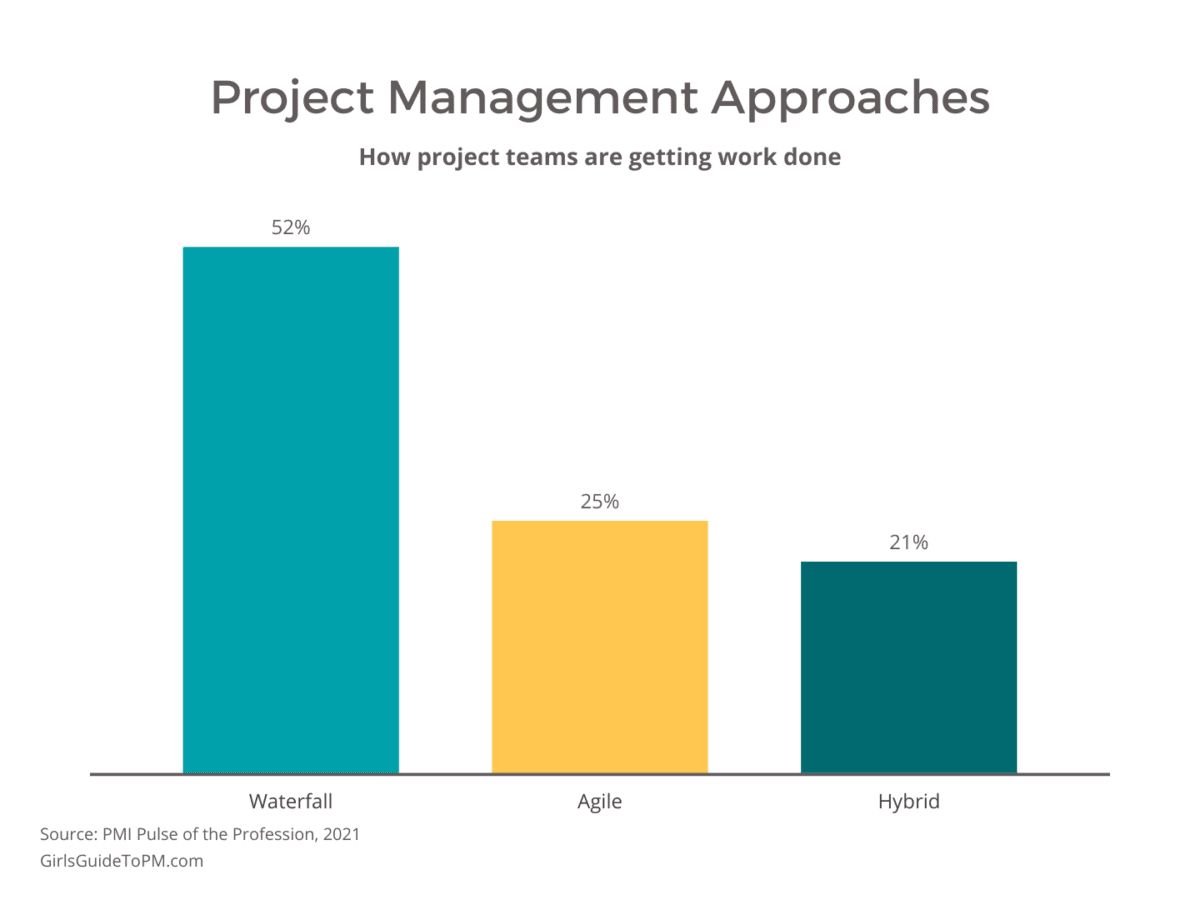 Does this really reflect reality?
I'm not sure I fully believe the numbers, to be honest. They are different from my own survey results, that show hybrid is far more widely used.
Yes, the base of respondents for the survey was different – PMI reached people in industries that I expect I did not, like construction and telecoms.
But the difference is quite stark.
In my 2021 Project Management Report, about 65% of project managers who self-identify as not experienced say they use hybrid methods. I wonder if, for some of them, that means they throw together what works because there's little formal guidance available on 'best practice' for their organization. There's nothing wrong with that, but could we be using 'hybrid' to mean different things?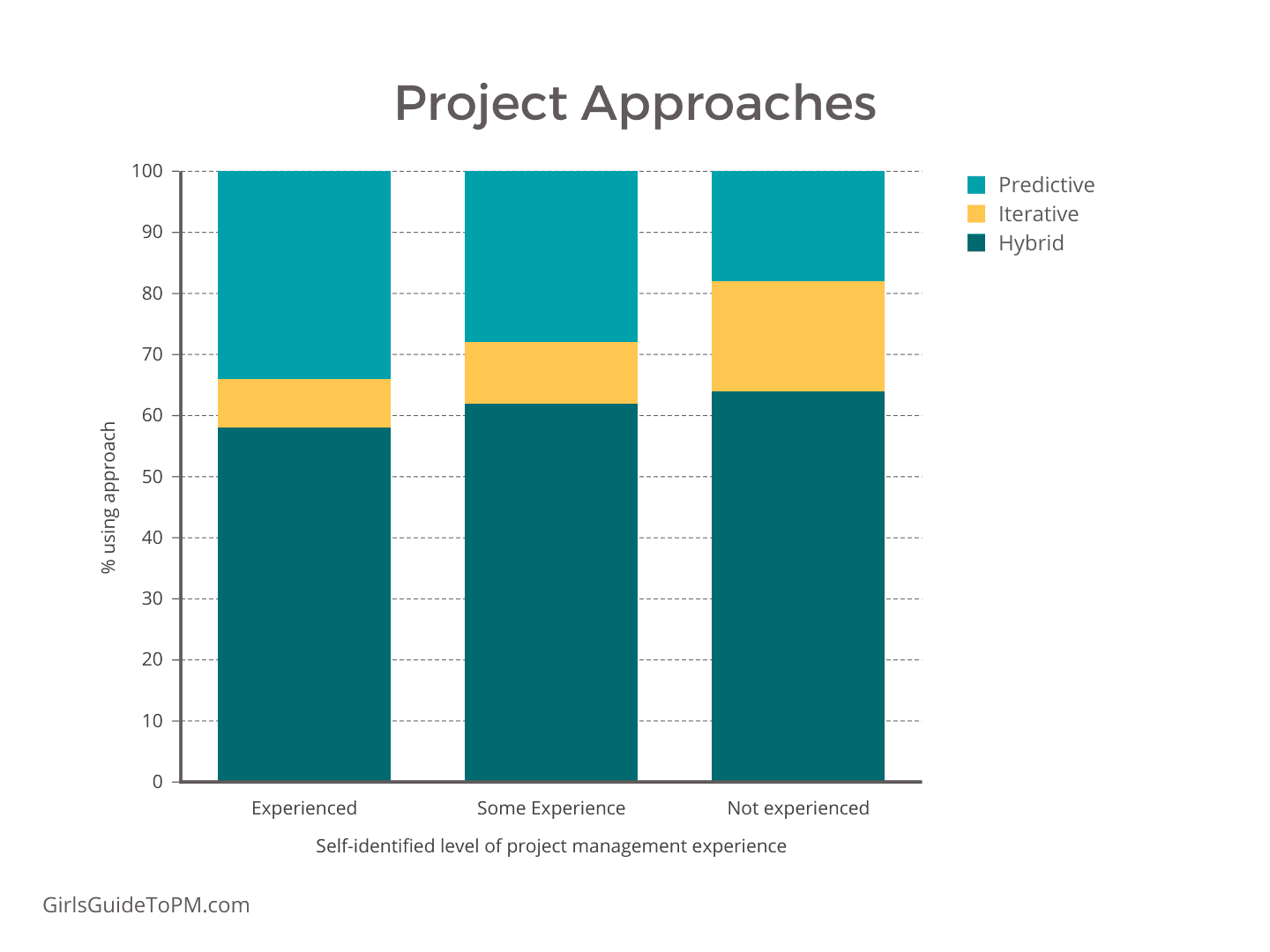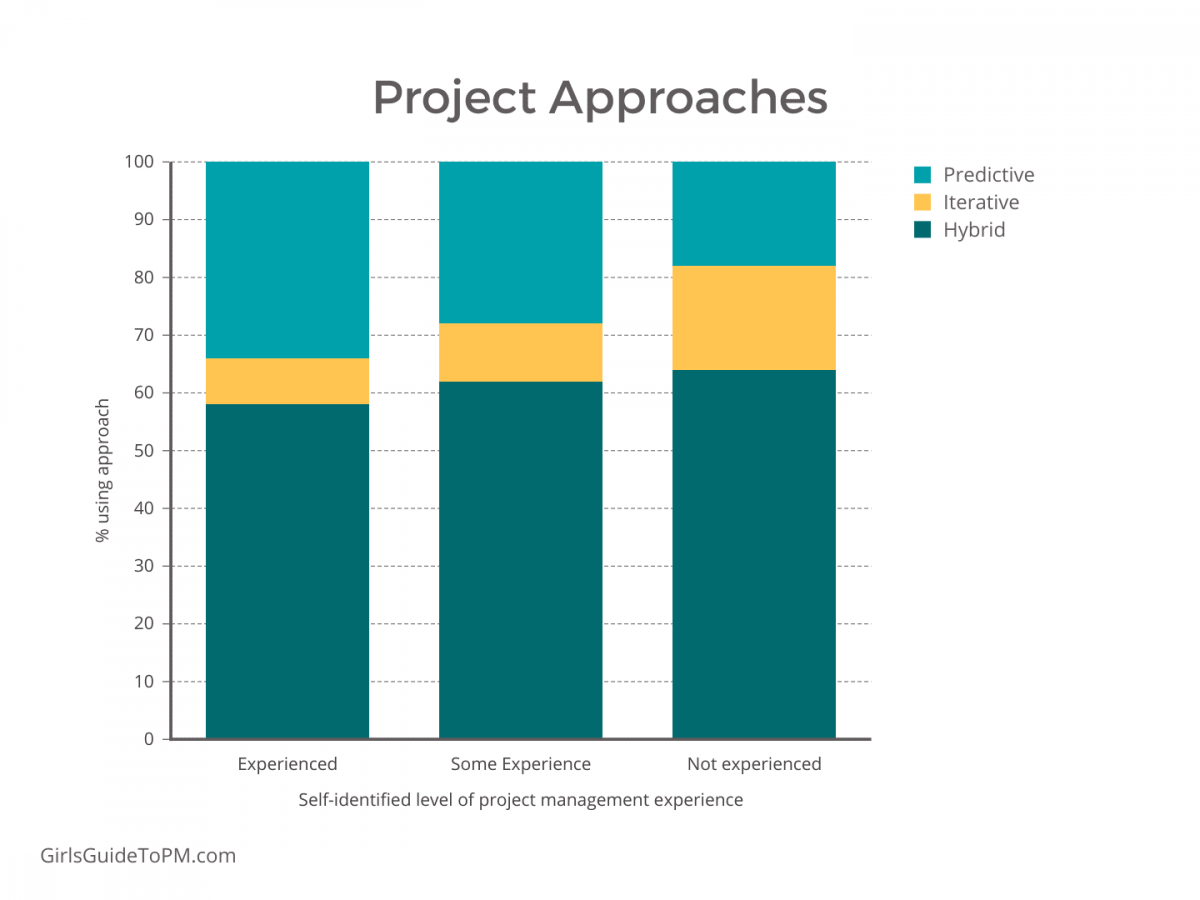 Am I a hybrid project manager?
If you had asked me a few years ago, when I had less appreciation for how different methods worked, I would have said I was using waterfall. However, we've used iterative approaches for development and delivery, plus close working relationships with customers (or customer reps) embedded in the team, and constant refection and lessons learned throughout the project.
These are all ideas that align with agile ways of working.
OK, I've never used a burndown chart. I've rarely had a meeting where there weren't any chairs. I cannot truly say I've lead projects using agile techniques. But if it works, why not use it? And yet, I would have reported being a predictive project manager, not a hybrid one.
I don't think I knew that I was 'doing' hybrid. I was just trying to be the best project manager I could be.
What does hybrid look like anyway?
How far do you have to blend techniques before it is hybrid?
Is it enough to set up an information radiator board in a shared office space for team communication to call yourself a hybrid team?
Or do you have to have sub-teams working in a truly agile way, with sprints and a backlog and the trappings of Scrum?
Magpie project management
Hybrid is a sliding scale. Tailoring happens whether we know we are doing it or not because the best project managers are magpies.
We take the best of whatever we find in our environment. We pick up all the shiny things: the skills that will enable us to deliver the project, whatever the setting or expectations.
We blend a bit of business analysis, leadership theory, change management, and project delivery to get the outcome stakeholders deserve.
We use a library's work of soft skills, mixed with whatever business management methods and project controls seem to be working at the time.
This pick-and-mix approach to project management means hybrid is pretty much a certainty.
What do you think?
Pin for later reading