How I Got a Broken Leg, Thought Deep About My Career and Focused More On My Passion
I've been following Jerry Ihejirika's project management blog for a while now, partly because he's interesting and writes beautifully, partly because I like to know what's happening in project management in the rest of the world. I've supported (in a small way) his Project Management for Africa initiative. In this article, Jerry talks about how his live changed because of an accident, how he's not afraid to follow his dreams, and why you shouldn't be either.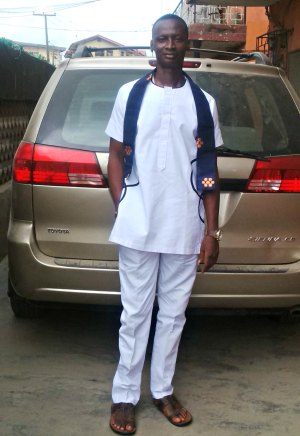 We all want to have a beautiful body, get a dream job or a good position in a dream company, build a successful career and spend some good time with our loved ones. We also want to inspire people, help them achieve success and help make the world a better place to live in.
Most people dream of living such a life but only a few get to live it all. How much do you control your diet and how often do you exercise to have a beautiful body? Do you have the required knowledge and skills to get that dream job or secure a good position in that dream company? Do you have the right skills, creative abilities, dedication and drive to build a successful career? How much free time do you have to spend with your families and loved ones in a day, week, month or year? Do you have what it takes to inspire people to success? How much can you help change the world to make it a better place for people to live in? Or are they just dreams?
Sure, it's good to dream but only a few get to live their dreams in the real world. Do you disagree?
Well, let me share my life story with you.
How I Got a Broken Leg
In March 2015, while on my way to the compulsory CDS (Community Development Service) for Corps members, I was hit by a moving motorcycle. It was not even an okada man (often referred to as someone driving a commercial motorcycle in Nigeria), it was a private person (a public servant) who was working in the same Local Government secretariat I was posted to.
I saw the motorcycle coming from behind because it was on a closed street and I was already at the end of the street. I was walking by the side of the road and the next thing I noticed was that same motorcycle hitting me from behind. I tried to flee for safety but it caught my right leg and broke it. It was an open fracture because my tibia and fibula were both broken and tore through my skin. That was when I knew that my service (NYSC) has ended.
For the next five weeks, I had nothing to do but endure the severe pains I was passing through and think about my life. The external fixation that was fixed on my leg to hold the bones in tact were removed on the sixth week, a fibre cast was fixed and I was discharged from the Federal Teaching Hospital (former Federal Medical Centre), Ido-Ekiti, after some days of passing their physiotherapy test.
I travelled to Lagos some days after being discharged and registered with the National Orthopaedic Hospital, Igbobi, for regular check ups. The first x-ray I did at Igbobi was bad news! My bones were badly misaligned and that meant I would have to endure another surgery to properly align it.
I was so disappointed, so annoyed and so sad because I was told I would have to do another surgery. I knew the risk, severe pains and discomforts I would have to re-undergo, coupled with the money and time that I would have to spend all over again. The orthopaedic doctors at Igbobi said they could handle it well but I wasn't sure of having another surgery in a public or government hospital.
In June 2015, I was admitted in a private hospital in Lagos for my second surgery. It was quite expensive but, it wasn't cheap either in any of the public hospitals in the country.
My surgery was done, an external fixation was fixed on my leg and for the next three months, I went through a whole lot of pains, stress and discomforts. The external fixation was removed and my leg was put in a fibre cast which I carried for 5 months. The cast was removed in February 2016 and I started the rehabilitation process. Well, I thank God I'm still alive and well today, even though there are still some very minor issues with the leg.
I Thought Deep About My Career
The year 2013 was my year of career change. It was the year I decided to quit my job, follow my passion and build a business around my passion.
During my boring days in the hospital, I thought so much about my career. I was so concerned because I was still in the early stages of laying some foundation blocks for my new career. I also knew I needed to have some patience because bone healing takes a lot of time.
However, I had already been writing, blogging and doing some online activities before the accident. So, I wasn't interested in waiting until my right leg got fully healed before I would continue with my writing, blogging, digital marketing and the other online activities. All I needed was to have a laptop and an internet connection at the hospital. Besides, doing the things I love doing (writing, blogging, digital marketing, reading interesting articles online and connecting with friends on social media) would help take my mind off some of the pains, stress and discomforts I was experiencing at the time. And, it truly helped!
Why I Decided to Focus More on My Passion
If you have discovered a career that you are truly passionate about or highly interested in, it would be hard to be separated from that career no matter what happens. My quiet times at the hospital offered me the opportunity to think more about my life and career.
While my bones (tibia and fibula) were healing, I was busy writing for my blog and some other blogs. I was promoting my content on social media. I was responding to comments on my blog and social media. I was connecting, communicating and virtually networking with some persons on social media.
I was still working on my new initiative – the Project Management for Africa Initiative. I was offering career advice to the young and aspiring project managers. I was even sourcing clients who would be interested in my writing, blogging and digital marketing services. That's the beauty of the internet.
I never allowed the conditions of my right leg to totally distract me from my career and life goals. In fact, it was during one of my researches online that I got to discover Jon Morrow. His story on copyblogger and problogger inspired me so much. I loved the way he crafted his headline and story on the post on problogger and decided to copy his writing style for this post.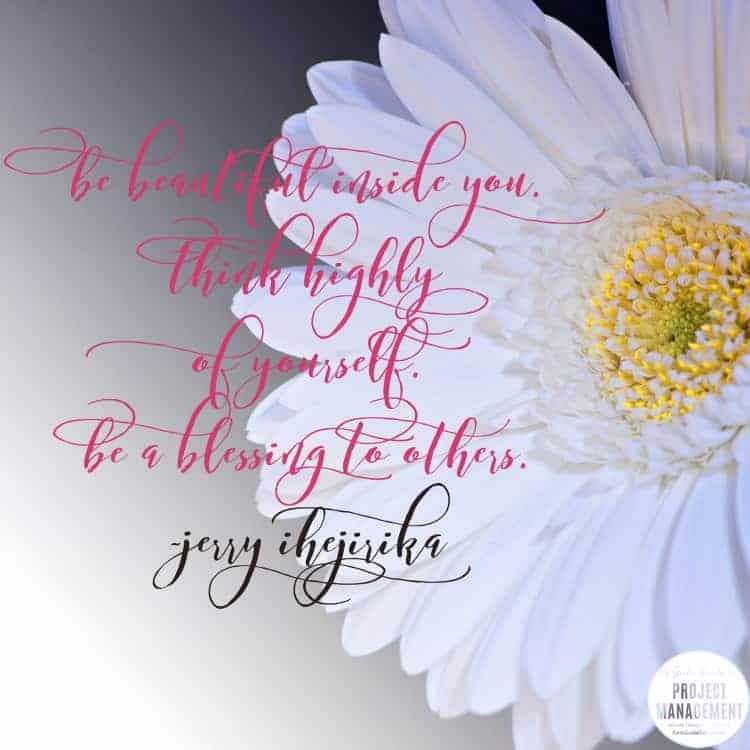 Believe in Yourself
Jon has a neuromuscular disorder called Spinal Muscular Atrophy, and he cannot make use of his fingers. Despite his physical conditions and challenges, Jon is currently one of the top and most successful writers and bloggers around the world. He has positively inspired a lot of people (including me!) around the world. [And me! ~ Elizabeth]
Whether you were born blind, lame, deaf, dumb or you accidentally became so, or whether you have an incurable or recurring disease (besides, doctors cure while God heals!), you have a great purpose in life. There's a reason why you are still among the living.
Do not waste your precious time feeling sorry for yourself. Feel beautiful inside you. Think highly of yourself. Help people in whatever way you can. Be a blessing to others. Inspire others to success.
Yes, it won't be easy. You will undergo a lot of challenges because of your physical conditions. You might miss out on some opportunities because of your conditions but do not give up. You would even feel sorry for yourself at some moments in your life but NEVER EVER STOP BELIEVING IN YOURSELF.
I believe in you.
About the author:About the author: Jerry Ihejirika is a Writer, Blogger, Digital Marketer and an aspiring Career Coach. He inspires people to success through his writings, helps businesses get found online through his digital marketing services and also helps the young and aspiring project managers discover their career paths through his career advices and services. You can connect with him at JerryIhejirika.com.