Focus on Coaching: Susanne Madsen on the power of questions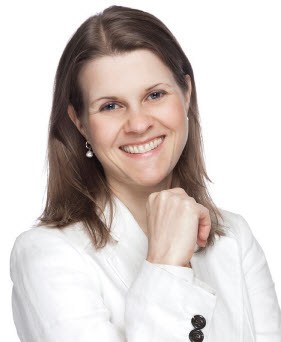 This short series is looking at coaching in a project management environment. Today I'm interviewing Susanne Madsen, author of The Project Management Coaching Workbook and herself a coach.
Hello Susanne. Tell me, what made you go into coaching in the first place?
I started coaching and mentoring project managers because I wanted to make a difference. I had a desire to contribute and to help others overcome some of the challenges I had experienced myself. I had seen the positive effects of coaching in other walks of life and was keen to use it in project management. But although I expected it to have an impact, I didn't know that it would be quite as powerful as it proved to be. I didn't know that only a few coaching sessions could be enough to give people the tools and support they needed to excel and make rapid progress as project managers and leaders. Coaching is just such a phenomenal and empowering tool.
That's a significant claim. Tell me a bit more about the power of coaching.
Coaching is tremendously powerful for people who are willing to work on themselves and take action to achieve a certain goal or outcome. This 'outcome' can be anything from finding one's true purpose, gaining more self confidence, or becoming a better project manager and leader.
The power of coaching is that it helps people identify and articulate what their challenges, goals and aspirations are and subsequently assists them in achieving these goals — or avoiding certain challenges. This often creates aha-moments for the coachee and unleashes energy and potential as the individual starts to feel empowered and in control of where they want to go.
The coach is the facilitator and the sounding board — and ensures that the right questions are being asked. As John Demartini says, "The quality of your life depends on the quality of the questions you ask!"
Coaching seems to revolve around asking questions. Why is asking quality questions so important?
In coaching we don't spend hours analysing why things are they way they are. We acknowledge the current situation and then ask how the person can move just one step forward. Some of the most powerful questions you can ask is: What could make my life more fulfilling right now? What am I tolerating or putting up with at the moment? What is my hidden potential? In which ways can I start to contribute and be a role model to others?
OK, so here's another question for you! What prompted you to write a book about coaching?
When you publish a book you are able to reach a wider range of people and contribute to their personal and professional development. I am passionate about coaching and empowering project managers — what better way than writing and publishing a book?
I want the project managers out there to be the best they can and to be confident and competent at managing projects. I want them to feel good, to leverage their strengths and to focus on the 20% that contributes to 80% of their achievements. I want them to work smarter; not harder!
The Project Management Coaching Workbook I have written enables people to achieve this. It assists people in building confidence and in becoming highly valued and truly successful project management leaders.
If people want to become successful project leaders and believe that being able to coach is part of that, where should they start?
My best advice is to get a coaching qualification and learn to coach that way. When you train with a good institution not only will you learn the core coaching techniques and when to apply them, you will also build a great network with other coaches and have someone to practice with.
I originally studied with The Coaching Academy in London which gave me a great foundation in personal performance coaching as well as corporate and executive coaching. The Coaches Training Institute (CTI) is also a good place to be trained.
When it comes to books I would recommend Coaching for Performance by John Whitmore and Co-Active Coaching by Laura Whitworth. They are invaluable resources for a new coach.
Can you coach someone whom you manage directly?
It is possible to coach someone whom you manage directly, but the relationship and the role of the coach is slightly different. Independent or external coaches can focus on their client's goals and aspirations 100% and will often build a very trusting relationship where the coachee opens up and talks in confidence about very personal issues and aspirations.
As a line manager you don't have that independence because you have a lot of information and pre-conceived perceptions about the employee and because you have to also consider the needs of the organisation you both work for.
On the other hand, the manager is able to coach the employee in a variety of situations as and when they occur — and is also able to provide the best possible career opportunities for the coachee. When the manager doubles up as a coach she becomes a mentor and will at times make suggestions and tell the employee what to do.
As an independent coach it is not good practice to tell the coachee what to do. I would encourage all managers to also become coaches — however that would not replace the need for independent coaches.
I know you can't coach everyone who reads A Girl's Guide to Project Management, but have you got a few words of advice for us?
I would like to encourage everyone to imagine more and look around less. Listen to yourselves, be honest about the things you would like to achieve — and never give up!
Read motivational books, surround yourselves by inspirational people, get a coach, listen to podcasts and attend events that interest you. When you mix with likeminded people you will be reminded of the things that are important to you and you will be more inclined to pursuing them.
Thanks, Susanne!
Read the review of Susanne's book, The Project Management Coaching Workbook here.