Female breadwinners: an interview with Suzanne Doyle-Morris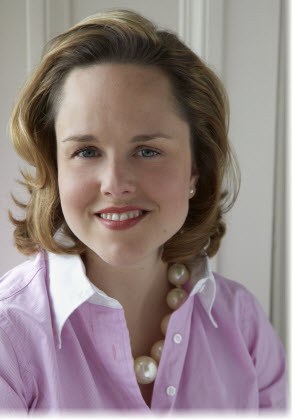 In 2009, the book that affected me most was Beyond The Boy's Club, a book about career strategies for women in male dominated fields. I don't work in a male dominated field, but I thought it was full of advice I put into play (and I've been promoted in the intervening years, so it worked).
Suzanne Doyle-Morris has now written another book. I haven't read it yet, but I caught up with her to chat about it.
Suzanne, your new book is called Female Breadwinners: How they make relationships work and why they are the future of the modern workforce. That's a long title! What's it about?
Clearly, being the main breadwinner is an expectation most men have contended with for generations. What is noteworthy now is how many women in heterosexual partnerships today carry both the burden and the advantages this role brings. These women's experiences demonstrate how the role challenges many of the societal expectations with which we were raised.
Even more interestingly, both women and men who are progressive, and I would even say feminist in their outlook towards these changing modern roles, still find negotiating them within their own relationships to be a challenge. It can be equally difficult to reconcile yourself to a role you didn't anticipate — whether as breadwinner or not. Their male partner's reactions to these non-traditional roles ran from support and pride to resentment and competitiveness. And in no way was this range of emotion an exclusively male phenomenon; the women themselves felt a mixture of these emotions towards their husbands in return.
My suspicion that this is a widespread yet under-reported societal change was again confirmed as I began to write, research and even mention the topic of female breadwinners to friends and colleagues. Their immediate interest demonstrated I was on to something important. So many women would remark excitedly: "Oh, that's me, or my sister, or all the women in my team." I was amazed how many women counted as part of this substantial yet largely hidden demographic.
What's the definition of a female breadwinner?
I would classify any woman who earns at least as much as her partner, or anticipates that will happen in the near future. I met some women who were at parity with their partners and others who brought home all of the money. For the purposes of my research, I talked with women who had been in that position for at least three years as I suspected there was a difference to their experience compared with women for whom it was temporary – though frankly, not many women knew it would be permanent when they started out!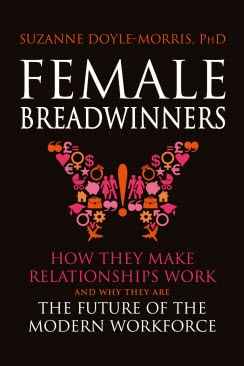 It's an unusual topic. As you say, it's a hidden demographic and not one that we talk about often. How did you come up with the idea?
Several months ago, I had three separate conversations in a single day that inspired me to write a book on the rise of the female breadwinner. Those three conversations illustrated that women functioning as primary breadwinners is an increasingly common, but also complex, phenomenon emerging in the modern workplace and in personal relationships. Three conversations were enough to convince me there was a real story to tell.
It was an unseasonably warm spring day in London, and I was scheduled for executive coaching sessions with three completely different women. At the first session, Clara, an executive for a global pharmaceutical company, had been approached about a promotion to a Head of Country role. The job offer was a real step up for her, and a great indication of the potential her boss saw in her. However, the opportunity meant relocating to Finland.
As we talked, Clara said: "Naturally, I'll have to talk it over with my husband, Richard. Even though he works from home as an IT consultant, and so could probably continue his work, I want to make this a completely equal decision. I certainly wouldn't be here without him." Richard worked part-time and fitted his work around the schedules of their two small boys.
In our sessions, Clara had always mentioned with pride the support Richard gave for her high-earning role and how good he was with their sons. Clara was clearly very reliant and grateful for the flexibility.
My next session was with Kylie, a project manager for an IT firm. She spoke of her desire to move into the non-profit sector. Kylie explained: "I'd like to be using my organisational skills for a better cause. Don't get me wrong, I love my colleagues; but I'd like to try working for a charity or maybe in the education sector. This was a topic that had come up before, but Kylie was hesitant about making the switch.
The reason for her hesitation? She earned well in the IT sector and was the primary breadwinner for the family. Her husband, Nathan, worked in science education for a national museum, bringing in less than half her salary. She sighed: "I'm so pleased Nathan works in a field he loves. But on my down days or when I am considering anything new for myself, I can't get away from the fact that our household income is pretty much my responsibility. A move to the charitable sector would almost inevitably halve my salary."
That's two conversations. What happened during the third?
After a pensive lunch thinking about the issues these women faced, I travelled to my last session to see Raina, who worked at an investment bank. She was delighted to talk, enthusiastically saying the coaching work we'd already done together had paid off! After holding her ground in negotiations, and asking for more than she would have accepted, she was awarded a larger bonus than anticipated.
In passing, she mentioned: "I need to be careful about how excited I am when I tell my fiance, Rafiq. I know he's proud of my achievements, but I think he feels slightly threatened by the fact I earn so well."
Raina and Rafiq had met on an MBA programme. While she had gone straight into financial services, he had recently set up a small start-up consultancy. She continued: "His company isn't growing at the pace he would have liked and I think he feels slightly competitive with me. No doubt, he'll be happy I'm bringing home more money. But there will be a small part of him that will resent that it's not him bringing it in."
What struck me from these three conversations was how each woman was the primary breadwinner for her family. In our sessions it had never been raised as a main issue, but it often lurked in the background affecting how the women relied on their partners, their internal sense of responsibility and their career choices.
In fact, I knew this was a topic worth exploring when I looked through my list of clients later that night. With only one or two exceptions, my female clients were all women who out-earned their husbands, partners and boyfriends. Right before we went to print for the book, my own husband was made redundant, and I knew then I had to walk my talk. Talk about ironic timing!
Some project and programme management roles can command significant salaries, and women have the opportunity to achieve that in this field. What did your research uncover about the number of female breadwinners? Is it becoming more common?
In the 1970's about 4% of women out-earned their male partners, now it is closer to 20%. It's a massive change for couples and the way we negotiate our roles at home and work commitments.
Legislation that has opened up the workplace to women has meant many previously male dominated fields now accept women, and while those women still have challenges, many are better able to provide for a family on their salary. Male dominated fields tend to pay much better than what is known as the "pink-collar' ghetto of service and caring jobs that are disproportionately done by women.
Even women in lower paid jobs often still fit into the category of 'female breadwinner" if their partner is out of work or suffers from ill health. It is an issue that affects women at both ends of the economic spectrum, and was on the rise before the economic recession. This is no temporary blip in the statistics. Much of the reason for the shift is that women are simply becoming better educated. To that point, this trend will only continue as over half of all UK graduates are women and they are coming out of university with better qualifications. This is also happening throughout Europe but also among the future economic superpowers – women are now attending university in droves in China, Russia and United Arab Emirates as well, making this a global phenomenon.
OK, so we can expect to see more and more women being a significant earner in their household. I know you are hugely supportive of women's careers. What's your top tip for women in senior management roles with regards to managing their career progression?
Find a supportive husband! As I can attest, they really make such a big difference. The women I met who struggled the most were those whose husbands were resentful of their wives success or indeed if they as women felt that their husband was not 'pulling his weight' – though this did not mean financially. Most women just wanted more help with running the house – a job that still disproportionately fell to them. Many of the top women in business marry men who are supportive and in many cases, sacrifice their own career progression for hers – something most working men have expected for years. My female coaching clients often half-joke with me they need to find wives! Men have long known the power of having a supportive partner – women are just following their lead!
Suzanne, thanks very much!