Book Review: The Project Management Book
(This post contains affiliate links. Read my full disclosure.)
The short review
The Project Management Book by Richard Newton is my new favourite project management book.
The long review
The Project Management Book: How to Manage Your Projects to Deliver Outstanding Results by Richard Newton is very, very good.
It's issue-based but intensely practical. There are 10 sections, organized thematically, so you can either read it end to end or dip in to the section that makes the most sense to where you are in your project.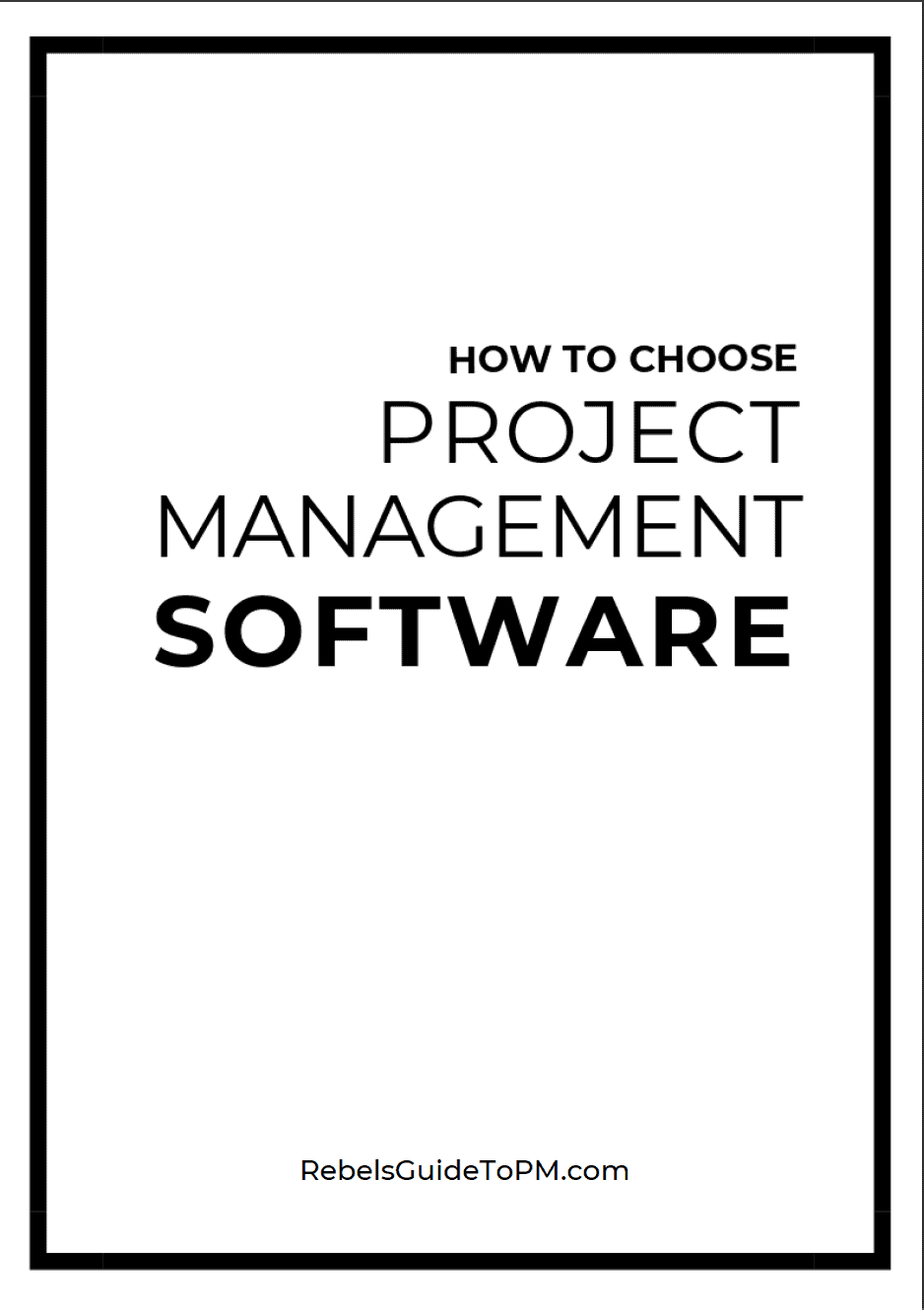 Looking for the software tool that will best support your team?
I've got a free guide on how to choose project management software, based on my book, Collaboration Tools for Project Managers. You can download the freebie here and it will help you decide your requirements.

If you already know what you want your new software to do, but you haven't found a product that fits yet, I recommend Crozdesk. It's a free software selection service where a human matches your needs to a shortlist of products and it massively speeds up the time it takes to find the right project management software for you.
I'm an affiliate for Crozdesk, which means I'll earn a small commission if you use their services.

Aimed both at project managers early in their career and those with more experience, it's a straightforward guide to managing projects in real life, outside of classrooms and published standards. Using clear terminology, it's suitable for beginners and those who want a practical, no-nonsense guide to read alongside those standards.
"When a project is complete," Newton writes, "something must be different. If nothing is different the project has delivered nothing and has not been successful."
Newton doesn't shy away from talking about project failure or how project managers can best present themselves and their work to get the results they need. "Planning will not make the impossible possible," he writes, "all it does is make the reality of the situation clear."
There's a good section on managing teams and the book is strong on stakeholder, team and sponsor management – the stuff that isn't easy to teach in a classroom course.
"The behavior of stakeholders can be moderated and positively improved by the project team's actions," he says. "On the other hand, inappropriate or poorly perceived behavior by the project team can turn even the most supportive stakeholders into the project's enemies."
Practical advice
The book includes a number of stories and examples, but it isn't clear who these are from. It doesn't really matter. They are useful to explain the concepts, even if they are made up. There's practical advice on planning and scheduling and I enjoyed the section on managing challenging projects.
There are some chapters aimed at complete beginners but there's no harm going back over the basics, even if you have some experience already.
The only annoying thing I found about this book was the insistence of putting jargon into italics the first time they appear in each section so you can look them up in the glossary.
Unfortunately, if you are reading the book from start to finish you'll find that the same words appear in italics over and over again – or that's how it feels. If you are just dipping in, I'm sure this isn't annoying, but it is a small criticism, especially for a reader who doesn't need to look up the terms.
Best practice
Newton is critical of the term 'best practice' (as am I) and articulates this well. "Most so-called best practice is nothing more than what they have found works well on the projects they have worked on," he writes. This is in one of the sections aimed at project managers in more challenging situations. However, that doesn't mean he is against everything labelled as best practice.
"I prefer inexperienced teams using weak project management disciplines to adopt 'best practice', whatever the real truth of its status as best," he writes. "However, experienced senior project teams should review the practices available, try and understand the mindset behind the variants of best practice, and select what is optimal for that situation."
This about sums up the pragmatic advice you'll find in the book. I highly recommend it.