Book review: Strategies for Project Sponsorship
(This post contains affiliate links. Read my full disclosure.)
Did you fall into project management? Or get promoted to a project management role? Then you are probably a 'accidental project manager' – someone who never set out to study project management at university but who ended up doing a PM job by accident rather than design.
Now, apply that same thinking to your project sponsor. Did they study sponsorship, or did they simply end up sponsoring projects because their boss asked them to? They are an accidental sponsor.
Strategies for Project Sponsorship came out earlier this year. The book, by Peter Taylor, Ron Rosenhead and Vicki James, taps into the current trend of project leadership, by focusing on the role of the sponsor. It's a good premise for a book, especially as it contains a lot of practical advice for helping project managers to work with the project sponsor they are given. And accidental sponsors can need a lot of help.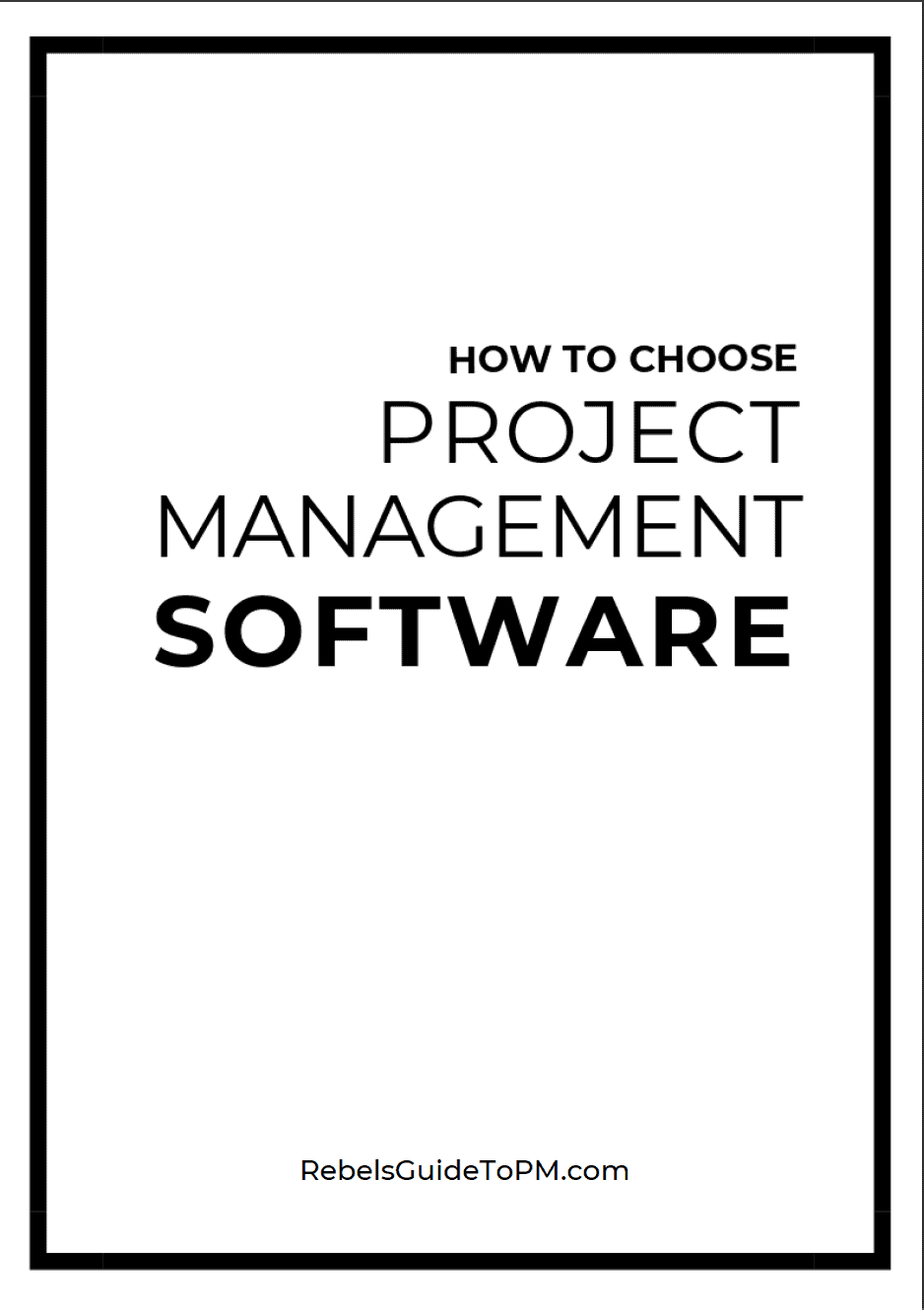 Looking for the software tool that will best support your team?
I've got a free guide on how to choose project management software, based on my book, Collaboration Tools for Project Managers. You can download the freebie here and it will help you decide your requirements.

If you already know what you want your new software to do, but you haven't found a product that fits yet, I recommend Crozdesk. It's a free software selection service where a human matches your needs to a shortlist of products and it massively speeds up the time it takes to find the right project management software for you.
I'm an affiliate for Crozdesk, which means I'll earn a small commission if you use their services.

The accidental project sponsor
The authors write:
'Many speak of the "accidental project manager", but the reality is that the current generation of project sponsors can also be considered accidental project sponsors. Although they may not have any background in project management or project-based activity, having reached a senior level within their organization based on other achievements, they have assumed that role.'
And that is where the problem lies for many project managers: working with sponsors who have no idea what they should be doing or how they can best lead a project to success from the sponsor role.
What is that role? The authors say that, "Project sponsorship is an active senior management role." The sponsor gets funding in return for the expectation that he or she will take responsibility for the project and provide executive oversight and guidance for the project through to completion. "The project sponsor is the person in the org who cares most about the project and its success. At least she should be."
Meeting your sponsor for the first time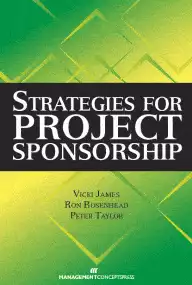 An important day in any project is the day when the project manager first meets the sponsor. Do your homework: what else have they sponsored, who else have they worked with and what was it like? What do you think of their influence in the company?
The authors say that at this meeting the priority is to develop your relationship and capture important information that you can use for initiating the project. Use your ignorance of the project to your advantage by asking all those 'stupid' questions.
Try to understand the drivers behind the work. This is your opportunity to impress and the book includes a suggested agenda for this first meeting to ensure it's a useful session.
They also suggest finding out what your sponsor's experiences of sponsoring have been like. what does she think is expected of her? Discuss decision making and time frames: the authors recommend getting your sponsor to agree to making decisions within 24 hours, so good luck with that.
Being a sponsor for the first time
The book defines what makes a good sponsor, discusses sponsorship from the project manager's perspective, from the sponsor's perspective and then looks at implications for organizations. In the section about being a sponsor, they stress that the role is more than just being the project's figurehead.
Sponsorship, say the authors, is real work. They write:
"When it comes to financial accountability, it seems – at least anecdotally – that projects often go over budget, deliver late and deliver less than was expected…and there are absolutely no consequences. No one appears to be accountable and no one gets removed. Now, if something goes wrong in the "real" side of the business – sales down, profits falling, share price dropping – then it seems like something will be done and someone will be held accountable. Maybe this is because this is seen as "real" business and "real" work and as such has to be taken seriously."
The book sets out the role of the sponsor and encourages them to ask for help when they need it. The sponsor's role, the author's say, includes evaluating the success of the project and understanding the difference between completing it to time/cost/quality measures and delivering proper business benefits.
Checklists and more
The book is easy to read and full of checklists and evaluations. There are examples and case studies, and while these are generally good, Chapter 2 includes a conversation with a sponsor that would only happen in fantasy land in my experience.
There are also some new ideas. For example, the authors discuss the difference between the engagement and management of stakeholders. This is interesting because I always thought 'engagement' was the modern way of managing, simply a 21st Century update to project management vocab. I thought engagement replaced management in stakeholder thing, but the book challenged me to reassess that idea.
For a book that is aimed at project managers, sponsors and those making business decisions to support project managers and sponsors, it could have ended up pretty muddled. But it doesn't. Each section is aimed at a different group but not to the exclusion of others. It helps to know how sponsors think, so that you can help them.
Strategies for Sponsorship concludes that you won't get the perfect sponsor and you shouldn't expect to. Therefore you need to learn to work with what you've got. This book will help.