Book review: Second Order Project Management
This blog is reader-supported. When you purchase something through an affiliate link on this site, I may earn some coffee money. Thanks! Learn more.
Read our review guidelines.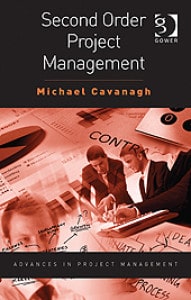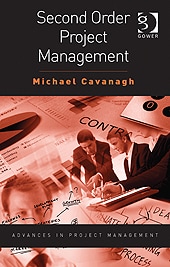 I found it hard to get my head around Second Order Project Management
, a book by Michael Cavanagh. Even now, I don't really know what he is advocating, although it seems to be a new way of describing techniques I think we should all be using anyway.
Cavanagh describes second order project management like this:
The first order tools and techniques – Earned Value Management, PRINCE2®, CMM-I and the rest – are absolutely vital; and up to a certain level of complexity, are quite good enough to do the job…where first order tools are designed to apply process rigour, the common element of second order methods is that they are targeted towards the achievement of the deliverable purpose…First order is about doing things the right way; and second order is about doing the right thing.
Forgetting all the misplaced colons for a moment, second order project management seems to be about taking a more flexible approach to being a project manager, bending the rules and processes slightly when necessary and using other approaches when required in complex projects.
The components of second order project management
Cavanagh lists the components of second order project management as these:
A systems approach: systems thinking i.e. that all elements of the project/programme/portfolio/business are connected.
Experiential learning: learning through doing and the more effective capture and use of lessons learned.
Appropriate contracting: sharing risk effectively with vendors.
Improvisational leadership: having the courage to manage when the situation is uncertain.
Outcome management: a project that is focused on delivering suitable outcomes for stakeholders.
These are all good concepts for project managers, and coincide with my way of thinking. All too often we expect programme managers to take the lead on things like systems thinking, outcomes and leadership. We need to stop believing that all project managers do is take the request for a deliverable and get it delivered. Project managers should be (and are easily capable of) doing more to link their projects to strategic objectives. If reading this book helps you realise that, so be it.
Improving lessons learned
There is a significant focus in the book on improving the way project teams and businesses deal with lessons learned. I like Cavanagh's idea of 'stories by the fireside'. He says that often on management courses you learn a lot more from the delegates than you do from the structured classroom sessions. He recommends taking a similar approach to sharing project lessons learned. He says:
[Set] a scene in which stories can be told, and consequences, relevancies, lessons and extrapoloations explored. It is as far removed from task-orientated, high-pressure course syndicate exercises as it is possible to be, and is the total antithesis of the 'power breakfast'… After an informal welcome, and perhaps a buffet, the group retires to a casually laid-out room with some comfortable chairs, and a bottomless pot of coffee. A real fireside makes the setting perfect.
Cavanagh recommends inviting along guest speakers who can share their expertise, and says that being invited along should be seen as a great honour instead of a boring chore. This kind of informal feedback session could also improve project communications in general, as it brings people together.
The book contains stories and examples, and it's easy enough to read, but it didn't give me any radical ideas for doing things differently in my world. If you still stick to your project management standard and are worried about deviating from the standard processes, then maybe you would benefit from reading this book. You'll leave it feeling as if you understand why branching out gives you more options and a better outcome.